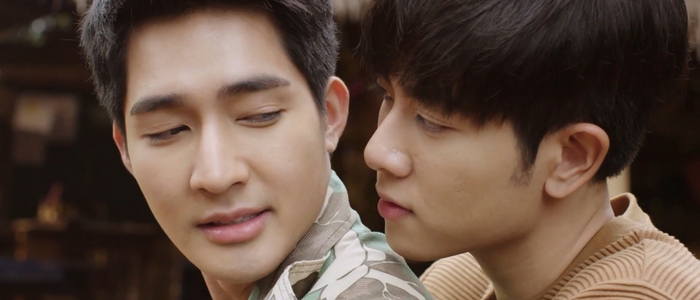 A Tale of Thousand Stars Summary
What is the drama called?
นิทานพันดาว
Where was the series made?
Thailand
When was the drama released?
2021
How long is A Tale of Thousand Stars?
Around 8 hours
How would you describe the series?
Deep and thoughtful
How many episodes are there?
10 episodes
How long is each episode?
Around 45 minutes
Plot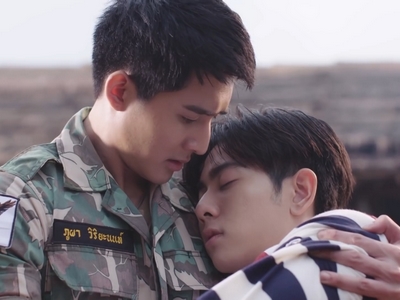 Tian is a rich and reckless young man who lives frivolously. He is used to enjoying the luxuries of his father's powerful government position. However, Tian suffers from a defective heart condition. On one fateful night, he collapses while partying with friends. His life is in grave danger.
As he is rushed to the hospital, his family is told that Tian needs a matching heart donor in order to save his life. In the same night, a young woman named Torfun is killed in a hit-and-run car accident. Tian receives her heart just in time to save his life.
Before she died, Torfun volunteered as a schoolteacher at Pha Pun Dao, an impoverished village in the rural area. In her journal, Torfun described her enthusiasm for the small town and the close bonds she forged with the villagers. As Tian learned about her humanitarian work, he reflected on the shallowness of his own life. Inspired by his heart donor, Tian moves to the village as the next volunteer teacher.
Living in this small village is difficult since few resources are available. Tian is also challenged by "Chief" Phupha, a guardian of the village, who constantly underestimates him. Phupha doesn't think highly of Tian. He assumes the rich city kid is too delicate for these harsh living conditions.
Although Tian has a rocky transition to his new life, he perseveres and tries to overcome his culture shock. Even Phupha slowly warms up to him, more than he cares to admit. In the following months, Tian continues an emotional journey of self-discovery, hoping to become a better person with his second chance in life.
A Tale of Thousand Stars Trailer
A Tale of Thousand Stars Cast
Cast
Tian
Mix Sahaphap Wongratch (มิกซ์ สหภาพ วงศ์ราษฎร์)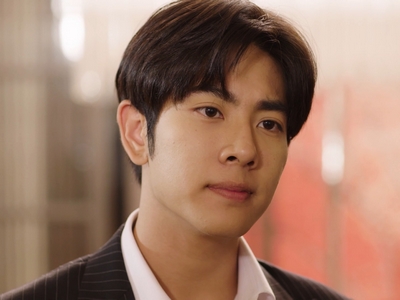 Tian is the new volunteer teacher at Pha Pun Dao. He moves to the village after his heart transplant, inspired by his donor's humanitarian work. Tian has a spontaneous personality and doesn't always think about the consequences of his actions. However, he means well and leads his new life with a strong sense of justice.
Mix Sahaphap Wongratch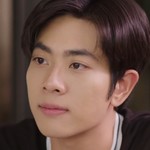 Mix Sahaphap Wongratch (มิกซ์ สหภาพ วงศ์ราษฎร์) is a Thai actor. He is born on July 22, 1998. His first BL project is the 2021 drama, A Tale of Thousand Stars. He also stars in the 2022 series Cupid's Last Wish. Mix will appear in the 2023 series Moonlight Chicken and Our Skyy 2. In addition, he has supporting roles in Fish Upon the Sky (2021) and Vice Versa (2022).
Phupha
Earth Pirapat Watthanasetsiri (เอิร์ธ พิรพัฒน์ วัฒนเศรษสิริ)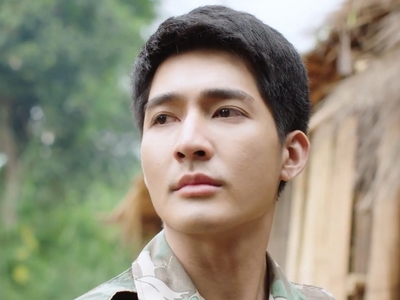 Phupha leads the state officer team in charge of guarding Pha Pun Dao. Nicknamed "Chief", he is a stern and authoritative figure, well-respected by all the villagers. Beneath his imposing demeanour, Phupha has a kind heart and likes to help people, even if he is shy about articulating his feelings. Phupha had a close relationship with Torfun before her sudden death.
Earth Pirapat Watthanasetsiri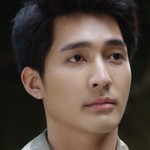 Earth Pirapat Watthanasetsiri (เอิร์ธ พิรพัฒน์ วัฒนเศรษสิริ) is a Thai actor. He is born on February 23, 1994. His first BL project is the 2017 series, Water Boyy. His breakout role is the 2021 drama, A Tale of Thousand Stars. Earth also stars in Cupid's Last Wish (2022) and the upcoming 2023 dramas, Moonlight Chicken and Our Skyy 2. In addition, he has supporting roles in Love by Chance (2018) and Theory of Love (2019).
Torfun
Aye Sarunchana Apisamaimongkol (สรัลชนา อภิสมัยมงคล)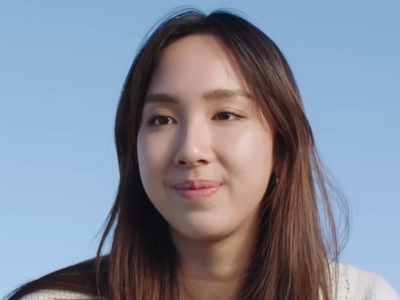 Torfun used to be the volunteer teacher at Pha Pun Dao, until she met her untimely demise in a hit-and-run car accident. With her compassionate personality, she was adored by all the schoolchildren and villagers. During her time in the village, Torfun recorded her personal thoughts inside a journal, which she titled as "A Tale of Thousand Stars".
Aye Sarunchana Apisamaimongkol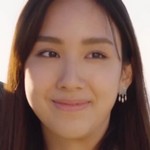 Aye Sarunchana Apisamaimongkol (สรัลชนา อภิสมัยมงคล) is a Thai actress. She is born on March 25, 2000. Her first BL project is the 2021 drama, A Tale of Thousand Stars.
Longtae
Khaotung Thanawat Ratanakitpaisan (ธนวัฒน์ รัตนกิจไพศาล)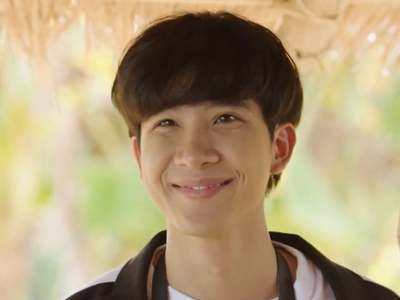 Longtae is the son of the village chief Khama. He is around the same age as Tian and the two of them get along very well, much to Phupha's annoyance. A gentle and friendly young man, Longtae loves taking photographs of important moments in the village. He is currently studying political science in university.
Khaotung Thanawat Ratanakitpaisan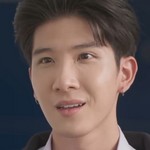 Khaotung Thanawat Ratanakitpaisan (ข้าวตัง ธนวัฒน์ รัตนกิจไพศาล) is a Thai actor. He is born on October 13, 1998. His first BL project is the 2018 drama, 'Cause You're My Boy. He starred in the dramas, Tonhon Chonlatee (2021) and The Eclipse (2022). Khao also had supporting roles in 2gether (2020), A Tale of Thousand Stars (2021), and 55:15 Never Too Late (2021).
Supporting Characters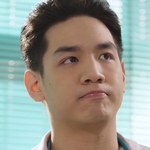 Dr. Nam
Nammon Krittanai Arsalprakit (กฤตนัย อาสาฬห์ประกิต)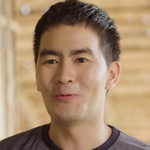 Yod
Champ Nattharat Kornkaew (ณัฐรัชต์ ก้อนแก้ว)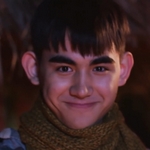 Rang
Drake Laedeke (สัตบุตร เดรก แลดิกี)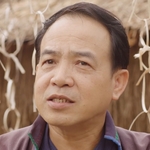 Khama
Witaya Jethapai (วิทยา เจตะภัย)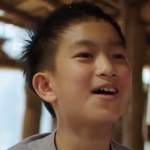 Khaonueng
Achi Achirapol Jinapanyo (อชิระพล จินะปัญโญ)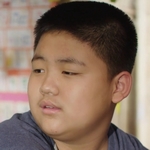 Kalae
Gim Gimjeng Yanathip (กิมเจ็ง ญาณทิพย์)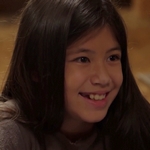 Inta
Marinda Halpin (มารินดา ฮาลปิน)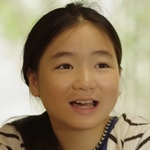 Meejoo
Mayu Kinuko Woraphanmai (คินุโกะ วรพันธุ์ใหม่)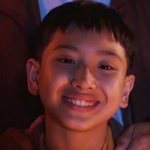 Ayi
Aum Kamonlapat Dokmonta (อั้ม กมลภัทร ดอกมณฑา)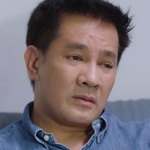 Tian's dad
Ton Jakkrit Ammarat (จักรกฤษณ์ อำมรัตน์)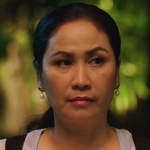 Tian's mom
Jeab Paweena Charivsakul (ปวีณา ชารีฟสกุล)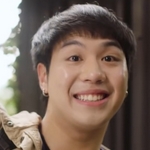 Tul
White Nawat Phumphothingam (ณวัชร์ พุ่มโพธิงาม)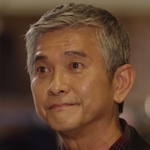 Sakda
Nong Thanongsak Suphakan (ทนงศักดิ์ ศุภการ)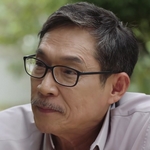 Mr. Winai
Nu Surasak Chaiat (สุรศักดิ์ ชัยอรรถ)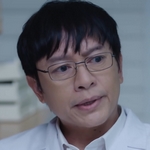 Dr. Kit
Co Khunakorn Kirdpan (คุณากร เกิดพันธุ์)
Cast highlights
You may have recognized Phupha's actor (Earth) from other Thai BL dramas, including Theory of Love and Love by Chance. You may have also noticed Earth, Nammon & White in the 2017 movie Water Boyy.
Tian's actor Mixx has a supporting role in the 2021 BL comedy Fish Upon the Sky.
Earth and Mixx appeared in the 2022 drama Cupid's Last Wish. Later that year, they appeared in an accompanying series, Magic of Zero.
Khaotung starred as the lead actor in another BL drama, Tonhon Chonlatee. He also starred in the popular high school BL series, The Eclipse.
Rang's actor Drake has a supporting role in the 2021 BL series Bad Buddy.
A Tale of Thousand Stars Review
Review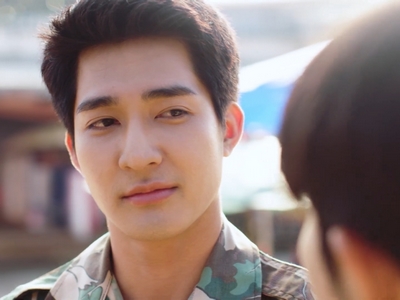 A Tale of Thousand Stars is a phenomenal BL drama. It's up there with one of the best series in this genre. Each episode delivers heartfelt emotions, introspective character development, and a delightful romance that will have you smiling from ear to ear. From the rich storytelling to the authentic acting, A Tale of Thousand Stars is a masterclass in every aspect of its production. The quality is so incredible that I'm almost left in disbelief, like I can't believe a BL drama is capable of being this good.
This series has a fantastic plot that goes beyond BL, exploring many themes beyond love and relationships. Even without the romantic components, the series can stand on its own with a poignant story about personal growth and second chances. It's a meaningful and profound series, encouraging the viewers to philosophize about life. The series also takes place in a unique setting with lots of storytelling potential. A Tale of Thousand Stars crafts a fictional universe that feels so vibrant and dynamic. It introduces an exciting new culture to the viewers, showing us a very different way of life.
A Tale of Thousand Stars begins with an action-packed opening episode, filled with intense emotions and high adrenaline. The next few episodes are equally strong, featuring powerful character development and self-introspection. All the stories are intimate and inspirational. The characters feel authentic since they aren't solely defined by their relationship drama. Tian & Phupha have fleshed-out characterizations, and the romance is just one part of their complex lives. They have hopes, fears, aspirations, and backstories, which are explored in depth.
I loved watching Tian & Phupha in every stage of their relationship. There's an electrifying energy between them. Whether they are openly feuding or covertly flirting, many of their interactions are always so much fun to watch. Also, the actors are cast exceptionally well and seem tailor-made for their roles. The two leads share excellent chemistry, so you can feel their pulsating romance with a shy smile or a forlorn glance between them. The actors connect well, look great together, and anyone can easily see why EarthMix joins the pantheon of great BL couples.
Tian's actor (Mix) has a meatier role, which demands many crying scenes in those last few episodes. The actor does a fantastic job of channelling an introspective performance. Likewise, Phupha's actor (Earth) embodies his character perfectly. I cannot picture Phupha being played by any other actor. He looks authentic as the stern state trooper, but also feels believable when acting flirty and coy around Tian. Every glance, smile, and expression from Phupha lights up the screen. The actor has found his niche. Just put him in a uniform and sign up for more roles like this!
After an engrossing start, A Tale of Thousand Stars suffers from a few missteps in its second half. One of the prominent storylines isn't mapped out well. It also takes too long for the romance to become official. The progress of the romance starts to drag near the end, missing crucial opportunities for kisses or intimate moments. Nonetheless, this drama earns so much goodwill with the first few episodes that any shortcomings can be easily overlooked. Overall, A Tale of Thousand Stars exceeds all my expectations and sets a new standard of excellence in BL dramas.
Summary
Inspirational story
A Tale of Thousand Stars has an inspirational story about personal growth & transformation. This introspective drama follows a young man's empowering journey to change his life and improve himself.
Engaging romance
Tian & Phupha have a sizzling relationship dynamic. The relationship scenes are fun to watch, whether the leads are openly feuding or covertly flirting. EarthMix has become a fan favourite couple.
Excellent acting
Both leads give natural, authentic, and emotional performances. The superb acting extends to the entire cast, including the five child actors, who are lovable and deliver their lines smoothly.
Happy ending
A Tale of Thousand Stars has a happy ending that ties into the narrative themes of the story. However, the finale is noticeably weaker than the first few episodes of the series.
Distinctive artistry
The series has excellent world-building. It takes place in a rural village, showcasing beautiful scenery and highlighting different cultures. The setting is unlike many BL dramas.
95%
A Tale of Thousand Stars is a BL masterpiece. It features everything you want from an excellent drama, including a complex story, a pulsating romance, and outstanding acting.
A Tale of Thousand Stars Analysis
Analysis
Tian and Phupha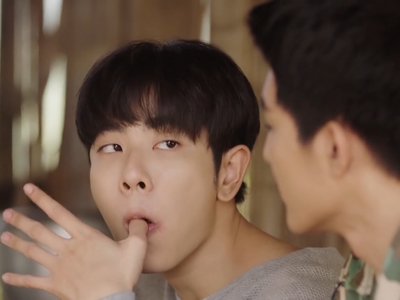 Tian and Phupha were really delightful to watch as a couple. A huge part of what makes this relationship so compelling is how much Phupha changed his opinion of Tian over the series. In the beginning, he didn't see eye-to-eye with the rich city slicker who intruded on his village. Cue a few episodes later, Phupha has completely succumbed to Tian's charms. He's already making lovey-dovey eyes and stumbling over his words with a massive crush on Tian.
Since I love comparing BL love stories to classic literature, the Tian and Phupha relationship reminds me of a modern gay version of Pride and Prejudice. Tian is the rich and prideful Mr. Darcy, who lets go of his privileged status after moving to the humble village. Phupha is the strong-willed and prejudiced Elizabeth Bennett, who judges Tian too harshly based on his initial assumptions. That makes their dynamic fun because they clashed at first and then reconciled over their differences.
My main complaint is that it takes until the end of the series for Tian and Phupha to become an official couple. Just when they finally get together, the series ends. We also miss many opportunities for a kiss. I don't have the patience to wait until the final scene for the two characters to lock lips! Nonetheless, these are just the petty grievances of a BL fan. Overall, I'm beyond delighted with the epic romance in A Tale of Thousand Stars.
Phupha and Torfun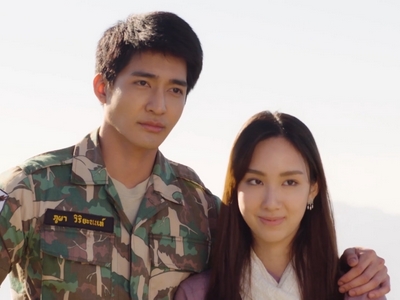 I was intrigued by the relationship between Phupha and Torfun. Her feelings for him were evident from the start. However, their relationship wasn't clearly defined until Episode 4, where Phupha admitted that he only loved Torfun as a sister. Phew, the BL fan in me can sigh in relief. Crisis averted!
In terms of storytelling, it's the right decision to make their connection platonic. If Phupha had a prior relationship with Torfun, it would've complicated his romance with Tian and made it too morally questionable. We would've given Phupha's character the major side-eye, starting an affair with Torfun's replacement while he's still mourning over his dead ex.
From Phupha's perspective, it must be such a mindfuck (and maybe a boost to the ego) that both Torfun and Tian developed feelings for him, one after the other. After Tian left the village, I bet the third, the fourth, and all subsequent teachers also fell in love with Phupha. Is it his destiny to romance every volunteer teacher who comes to the village? Join the queue, guys and girls! 🤭
Tian and Longtae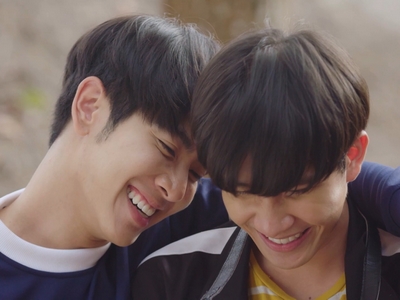 Most of us probably suspected there might be a relationship in the works between Tian and Longtae's characters. A Tale of Thousand Stars certainly teased us with this possibility, and the thought crossed Phupha's mind every time he gets jealous over the two of them. They call him the green giant because he is green with envy. 🤭
However, we waited and waited, but nothing ever happened between Tian and Longtae. Despite their close bond, this friendship remained strictly platonic. Neither of them developed romantic feelings. Phew, another crisis averted! You may not think it's possible in a BL drama, but sometimes friends can just stay friends~
Pha Pun Dao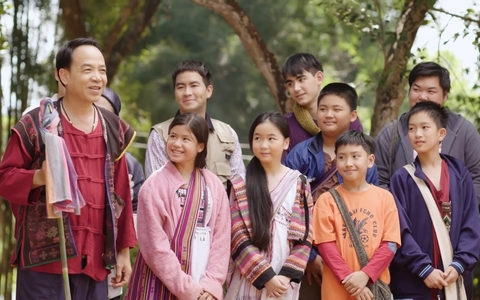 The concept of community is a prevalent theme throughout A Tale of Thousand Stars. Although the villagers of Pha Pun Dao may not have the most money or resources, they do have each other. This is a close-knitted group of locals who support each other unconditionally. Simple activities turn into team activities or group celebrations. They help put together a villager's wedding, make tea leaf sachets, and rebuild the burned-down school.
The residents of Pha Pun Dao are the emotional backbone of the story. I get a warm and cozy feeling every time these villagers make a big special gesture for Tian, like throwing that party for him in Episode 3. It's heartwarming to see him get accepted by the community, and he is celebrated like one of their own.
Even before Tian's arrival, the villagers welcomed Torfun with open arms. And when they learned of her death, the village grieved their loss. The Pha Pun community seems like one big happy family. I understand why Phupha, Torfun, and Tian are so smitten with this place and want to dedicate their lives here. Hell, even I wanna pack my bags and move here!
Arson & gunfights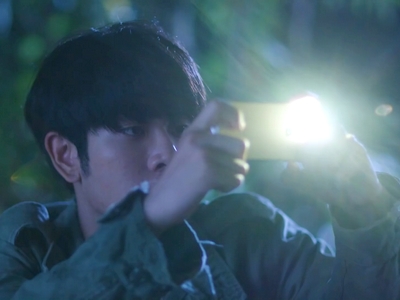 A Tale of Thousand Stars works best with more mundane, intimate, and down-to-earth plots. Unfortunately, the whole saga with Mr. Sakda is a colossal mess that jumps the shark in the second half of the series. The storyline is too dramatic and over-the-top, escalating into arson and gunfights that clash with the pleasant vibe of the series. It isn't executed well, leaving undefined plot holes, uninteresting villains, and unusual character behaviour.
To be fair, some elements of the storyline are actually decent. I like the idea of Tian and Longtae leading the tea sachets project in the community. They bring the village together to save one of their key industries. However, there must be a better way to implement this storyline than introducing arsonists and crime bosses for artificial conflict. A Tale of Thousand Stars doesn't need cartoonish villains who take away time from more fascinating stories.
The most frustrating part was the scene where Tian forgot to turn off the flash function in his camera. If you want to sleuth on a bunch of dangerous criminals with no preparation, can you at least be smart and discreet about it? The longer this storyline goes on, the dumber it becomes. I don't even care that the last two episodes hardly tie up any loose ends, because I had no desire to watch this dumb storyline anymore. 🥴
Who killed Torfun?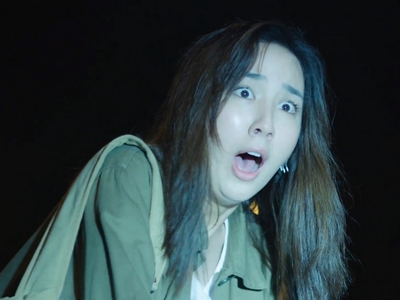 I enjoy murder mysteries more than the average person, so I was stupidly invested in the identity of the hit-and-run driver who killed Torfun. At first, it did cross my mind that Tian could be the driver, but I also thought that possibility was too darksided. No BL drama would dare to ~go there~ and make a main character as the perpetrator of vehicle manslaughter. There was a period when the show really tried to push the idea that Tian killed Torfun, but I still thought this red herring was too obvious.
At one point, I went on a wild hunch that LONGTAE was the killer. 😅 Imagine my embarrassment when the story reveals that some random nobody was the culprit instead. Oops! Just because I like detective stories doesn't mean I'm good at guessing the killers. 🕵🏻‍♀️
Tian's friend Prem was the one who killed Torfun. If your first impression is "who's that?", you aren't alone. It wasn't even his best friend Tul, who at least appeared a couple of times, but literally some random person who showed up in the first episode. The killer's identity is a total cop-out. However, I like the plot twist Tian's car was used to kill Torfun. That's why he felt responsible for providing the weapon that led to her death. It makes him culpable enough to launch his emotional journey. Yet, he isn't utterly guilty that his character cannot be redeemed afterwards.
Tian's confession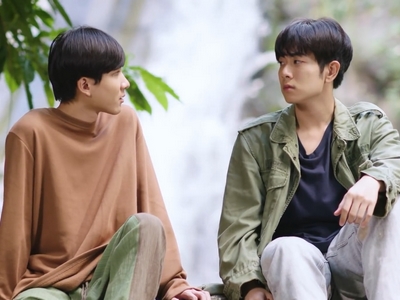 I don't like how A Tale of Thousand Stars handles Tian's confession scene in Episode 8. For starters, it doesn't feel like the right time or place to announce, "HEY EVERYONE, I KILLED TORFUN!!!" right after they surprised you with the reopening of the school. Dude, read the room? I also don't know if he needs to make the announcement in front of all the children. It just seems insensitive, especially to the parents, who may not want the kids to find out about their beloved teacher's death this way.
It's annoying when Tian claims to be responsible for Torfun's death, yet he won't explain how he killed her. If you're gonna drop such a massive bomb in your confession, can you at least give us the full picture of what happened? I spent half the episode being confused about why he would admit to killing her. We don't get to hear the actual explanation until much later. The HOW I KILLED HER part should've been the most important part of Tian's confession, but somehow it wasn't included. 🙃
Tian's growth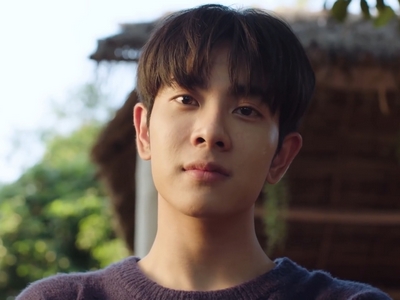 The main story in A Tale of Thousand Stars is not about the village, not about Torfun's death, and not even about the romance between Tian and Phupha. It may surprise you, but the central focus of this series is not actually BL. Instead, the most important plot is Tian's growth arc, a very intrapersonal journey describing how much he changes as a person.
Tian goes through such incredible character development in A Tale of Thousand Stars. It's engrossing to watch Tian's journey unfold over ten epic episodes, filled with so many emotional highs and lows. I loved watching Tian grow as a better person, recognizing his self-worth, and regaining his independence. He may have begun this series as a lost little boy, but he's coming out of his experiences as a self-assured leader. His story is honestly so inspiring, proving that you can change as a person, redeem your past, and make the most out of your second chance. 🌞
Great Teacher Tian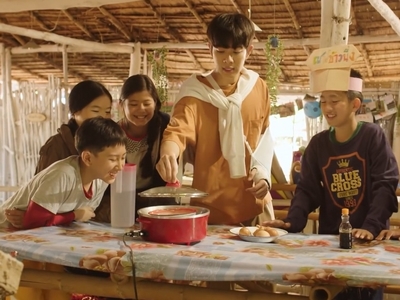 Tian's character starts out as a rich, unlikable punk who only cares about money, flashy cars, and designer clothes. Compare him to the Tian we meet at the end of the series. This version of Tian is a motivated, altruistic educator who cares passionately about enriching children's minds in an impoverished village. This is technically the same person, but they're also two completely different people.
Of course, Tian doesn't transform into this amazing teacher right away. He encounters a series of failures, struggles, and personal hardships to overcome. He takes the time to forge bonds with each child in the village, winning them with genuine interest and enthusiasm. He also gets creative with his lesson plans and makes his classes look like a lot of fun. I want to fly kites, make paper airplanes, and listen to stories about the green giant in school too!
I'm glad Tian found his true calling as a teacher, joining other teaching legends in history like the Great Teacher Onizuka. Let's not think about what happens to him after all five children grow up and there's no need for a teacher in the village anymore. 😅
Phupha's shyness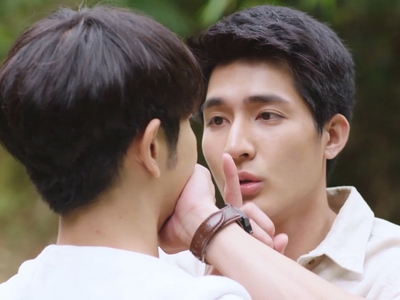 Although Tian and Phupha develop feelings for each other early on, they reach a bottleneck in their romance halfway through the series. It's evident that our two leads have developed feelings for each other, but they don't solidify their relationship until much later.
A big problem is that Phupha has a shy personality. You wouldn't expect it coming from him because of his job, his looks, and the respect he commands from the villagers. Phupha is bold and confident in his day-to-day life. Yet, he immediately clams up when standing in front of a guy he likes. He can't even take a picture of Tian without being sneaky about it.
In Episode 5, Dr. Nam makes a comment that articulates my frustration with Phupha's character sometimes: "Phupha, you're over 30 now. Make some moves. Don't just sit on the fence." He lacks emotional assertiveness, not daring to be vulnerable and act on his feelings for Tian. Of course, Tian has the same problem, but at least he tries to meet Phupha halfway. How often has Tian asked a question like: "Why don't you tell me how you feel, Chief? 🙂" and Phupha stiffs up like a piece of log, saying nothing.
Phupha's feelings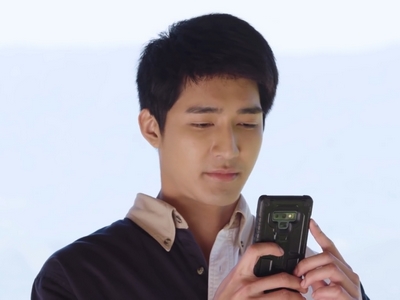 Sometimes, I just wanna grab Phupha and shake all the repressed feelings out of him. A good example is when he takes Tian on a sightseeing date in Episode 5. Although this is supposed to be a happy occasion, the atmosphere in this scene is subdued. Phupha feels self-conscious about how he should behave around Tian.
During the date, Phupha's uneasiness kinda kills the vibe, and Tian calls him out on it many times. As you can see, he wasn't very subtle about voicing his displeasure:
"No one is around. You don't need to act cool. 🙂"
"Hey Chief, do you have other expressions besides the stern face I always see? 🙂"
"Do you have to make a serious face all the time? 🙂"
"Your subordinates are not here. Can you not be a chief for a moment? 🙂"
"Chief. What is your expression when you are happy? Can you show me? 🙂"
"What about a smile for someone you like? Oh. That's why you're single. 🙂"
Holy crap, the passive aggressiveness coming from Tian is out of control~ Tian dropped so many hints about wanting Phupha to be forward with his feelings. Sadly, Phupha refuses to drop his guard and seems unwilling to open up.
It may seem like I'm being quite critical of Phupha, but only because he's my favourite character. I find his nuances so interesting to watch. Of course, I like Phupha when he's cheeky, confident, and full of swagger. Yet, I also enjoy the part of him that's shy, nervous, and riddled with insecurities. His internal struggles are what makes him such a complex character. If we can't accept Phupha at his worst, then we don't deserve him at his best~
Phupha's personality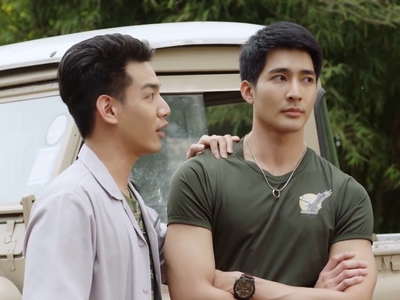 Allow me, if you will, to dive deeper into Phupha's character analysis. There are two conflicting sides to his personality. The first side is how he likes to assert himself, as a tough macho guy with confidence and composure. This Phupha is a leader to his subordinates, a guardian to the villagers, and a stern authoritative figure to troublemakers like Tian. He commands a lot of respect, and everyone in the village looks up to him.
The second side to Phupha's personality is a more sensitive soul, plagued with doubts and insecurities like everyone else. Phupha tries to repress this side of himself, not wanting other people to see his fragility and think of him as weak. However, the more Phupha tries to hide who he is, the more he retreats emotionally. He doesn't speak, he doesn't smile, he doesn't dare to show an inkling of his real emotions.
This Phupha is an impenetrable wall, appearing whenever he feels the need to 'toughen up'. What had happened to Phupha's dad instilled a sense of pessimism into his outlook. He learned to be cautious and guarded, shielding himself from emotional pain. It's his defense mechanism every time he feels vulnerable.
Phupha's doubts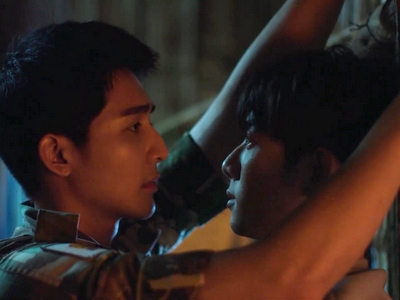 And what can expose your vulnerability more than being in love? When his feelings for Tian deepen, Phupha feels more and more out of his comfort zone as doubts begin to creep into his mind.
He worries about holding back Tian's promising future, stuck in a village with a dead-end job.
He also worries about their age and class differences, meaning their priorities in life may not align.
And most of all, he worries their relationship will ultimately result in heartbreak. What if Tian ends up suffering the same fate as his widowed mother?
Living like Phupha can be a lonely and alienating experience. His best friend Dr. Nam undestands this, because he knows Phupha's personality better than anyone else. The doctor is one of the few characters who sees through the bravado and calls out his friend when he's too withdrawn. Dr. Nam is excited when his friend forms a rare connection with Tian, so he keeps encouraging Phupha to be upfront about his feelings. He knows Phupha is the type of guy who needs a lot of nudging to take the initiative in a romance.
Phupha's breakthrough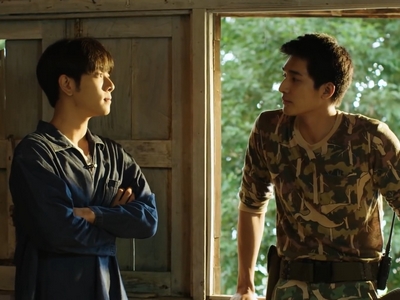 Throughout A Tale of Thousand Stars, Tian tries to break down Phupha's barriers. He keeps giving Phupha reassurance that it's okay to be emotionally vulnerable. Tell me how you feel, show me how you smile, let me see who you are. Tian wants Phupha to relax, let his guard down, and just be his natural self around him. While he fails during the date in Episode 5, it's his first of many attempts to connect with Phupha on a deeper, more personal level.
Fortunately, Phupha makes a breakthrough in Episode 7 after Tian threatens to leave the village for the umpteenth time. Faced with the possibility of losing his man forever, Phupha finally works up the courage with some seriously aggressive flirting. He gets frisky in the shower, hops onto the same bed, and even gets cheeky enough to ask for a sensual massage. Phupha is finally taking charge in this relationship, and we LOVE to see it. Tian puts up resistance and acts like he's embarrassed. Deep down, he's overjoyed and the feelings are reciprocated. 🤭
The green giant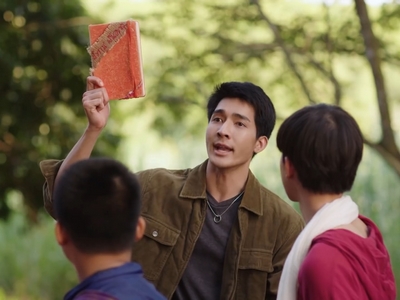 Tian and Phupha face more drama in the last few episodes. Once again, we don't make progress with their romance. Starting from Episode 8, they go through this long cold war with each other. As much as I love these two, it's frustrating to watch their relationship drag out near the end. When are they finally going to act like a happy couple?
Episode 8 has explosive drama after Phupha finds Torfun's journal in Tian's belongings, which does look pretty sketchy from his perspective. Tian has stolen Torfun's job in the village, her recipe ideas, and her entire identity as a person. For me, one of the most egregious offences is when we find out Tian stole Torfun's "green giant" nickname for Phupha. I thought Tian came up with this name on his own. Instead, it turns out Torfun used it first in her journal.
Was anyone as outraged as I am by this revelation? I can forgive all the other instances of identity theft, but I draw the line at NICKNAME STEALING! I dunno, this little detail bothers me, maybe because a nickname seems like such a personal sentiment. I felt betrayed, assuming the green giant nickname was an exclusive "Tian and Phupha" thing. Now, I find out that he stole this part of Torfun's memories too. 😞
Phupha's duty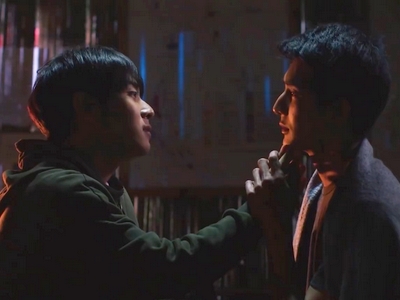 In Episode 9, much of the drama comes from Tian feeling betrayed. He learns Phupha only gets close to him through his father's orders. This is an interesting twist since I thought Phupha was obsessed with Tian at the start due to a natural attraction to him. It makes sense he was just following orders.
Although I get why Tian is angry about this, I also feel like Phupha didn't have much choice in the matter. Could he afford to go against a high-ranking official's orders to take care of his son? I don't even think what Tian's father did was that bad. It's not like he sent in the troops (is that what his dad does for a living? idk lol) to evacuate Tian, but he just asked someone to look after his son in a foreign place.
Of course, the more Tian lashes out at him, the more Phupha retreats back to his shell again. He shuts down emotionally, denying all his feelings for Tian. Later in the episode, Tian urges more honesty out of him, getting Phupha to admit that he wants Tian to have a better life away from the village. Still, Phupha is not completely honest with himself, insisting that he doesn't want Tian to stay here with him. He says:
"If you want to make me happy, I'd rather see you going back and living your life as it should be, instead of giving up everything to be with me here. You still have a bright future ahead of you. If you do that, it will let me know that you have already returned the feelings I have for you."
Ugh, worst love confession ever. 💔 All along, I wanted Phupha to confess his feelings for Tian, but not in this manner. He wants to be with you! STOP PUSHING HIM AWAY!!! 😭
Happy ending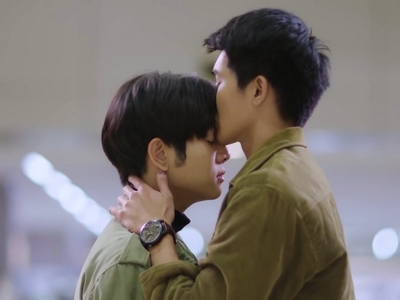 The last episode of A Tale of Two Stars is on the slow side. It gives me the impression they don't have enough plot to fill out the finale. With that said, every important storyline was addressed. Plus, all the loose ends were tied up nicely. As far as endings go, this one is pretty satisfactory. All that's left is for Tian and Phupha to reconcile.
It feels silly that Tian gets a fancy education degree after studying overseas, only to return and teach at a rundown village. Why not just use that money to improve the village conditions instead of wasting it on two years you'll never get back? Although his degree means nothing, it's an understandable compromise to make his parents happy. I think Tian does owe his parents something after they rescue him from the brink of death, so graduating from school is a way to appease them.
Ending review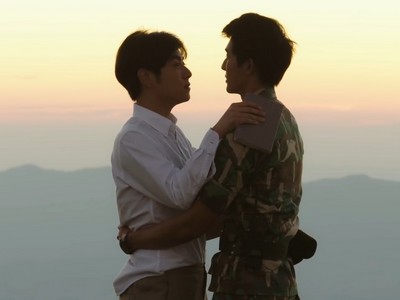 The two-year time skip allows Tian to clear his head, experience the rest of the world, and gain a fresh perspective. I don't want Tian to spend the rest of his life in this village as a hopelessly lovesick kid. It's necessary he spends some time away and figures out what he really wants to do in life. Then, he can return to the village with a more assured sense of self. This made for a happier ending, and I'm glad A Tale of Thousand Stars gave Tian's journey of self-discovery a lovely closure.
As for the relationship, the reunion between Tian & Phupha is dragged out for too long, even though we know it ends with a kiss at Pha Pun Dao cliff. I would've been PISSED if that weird forehead smooch in the airport was the extent of their affection, so at least we got a proper kiss in the end.
A Tale of Thousand Stars Episodes
Episode Guide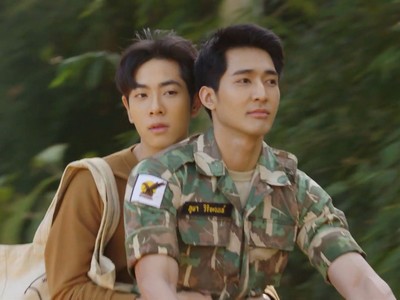 Start Date January 29, 2021
End Date April 2, 2021
Episodes 12 episodes
Episode Length 45 minutes
A Tale of Thousand Stars has a total of 10 episodes. Each episode is around 45 minutes long. This is a lengthy BL drama, and you can finish the entire series in approximately 8 hours. A Tale of Thousand Stars started airing on January 29, 2021 and finished its last episode on April 2, 2021.
⭐ Best episode
Episode 3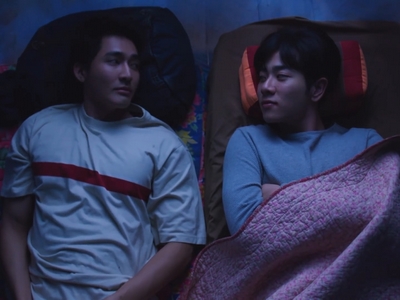 When I started A Tale of Thousand Stars, I thought Episode 1 was outstanding and kinda assumed that it wouldn't be topped. Of course, the drama only got better with each passing episode!
In my opinion, Episode 3 is the episode that really embodies A Tale of Thousand Stars as a show. It focused on Tian connecting with the children, highlighted a turning point in his relationship with Phupha, and ended with a heartwarming party to welcome Tian into the village. This episode hit all the right emotional notes and it was absolutely perfect.
💕 Most romantic episode
Episode 4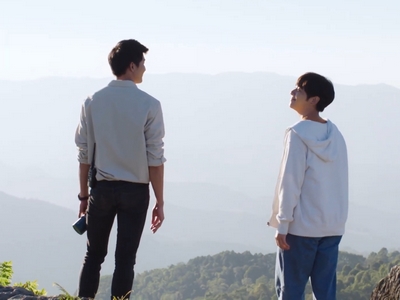 Episode 4 is another favourite episode of mine. This is the episode that really focuses on Tian and Phupha developing their feelings for each other. There's a little flirting, mixed with a little bickering, and the chemistry is at an all-time high with the two of them.
The entire episode consists of countless cute moments between them: the motorcycle scene, the kitchen scene, the bird scene, and all those sly little digs that Dr. Nam made as he played matchmaker. Tian and Phupha also go on their first date at Pha Pun Dao cliff. While there's no romantic moment between them, the couple opens up and share a heartfelt exchange with each other. This episode is an important milestone for their relationship.
😭 Tearjerker episode
Episode 9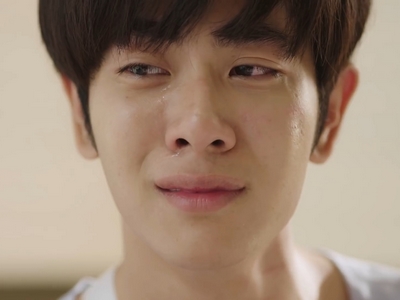 The three tearjerker episodes were Episode 6, Episode 8, and Episode 9. Episode 6 was when the school burned down after they worked so hard on the tea sachets. Episode 8 was when Tian told the village about Torfun's death, leading to his ostracization. Both episodes were sad for obvious reasons, but the conflict felt manufactured and I just wasn't that emotionally invested.
For me, the biggest tearjerker episode was Episode 9. It featured a very simple scene with Tian confiding to Phupha in the hospital room, about feeling guilty over Torfun's death. This moment was a lot more low-key than the emotional climaxes of Episode 6 or 8, but the simplicity is precisely why I like it. There were no other distractions, allowing me to focus only on the actor's excellent performance.
This episode also had some heated arguments between Tian and Phupha, where they exchanged some really nasty words. They were so mean to each other, and it brought a tear to this BL shipper's eyes. 😥
😡 Most triggering episode
Episode 6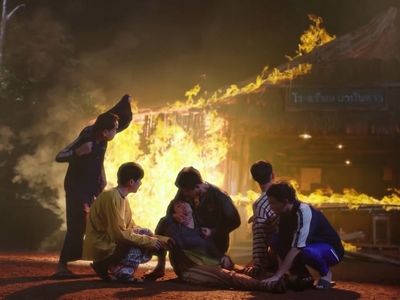 I wasn't really surprised when the school burned down at the end of Episode 6 and destroyed all the tea sachets that the villagers made. The project was going too smoothly, and they dropped foreshadowing hints that the bad guys would retaliate against Tian, so this arson was within expectations. I mean, it was kinda sad that everything got burned down, but I wasn't really that triggered by something I knew would happen.
What really pissed me off though was the moment Tian RAN STRAIGHT INTO A BURNING BUILDING like some reckless idiot. When he ran inside, I was rolling my eyes so hard. You'd think someone who almost died once would be more cautious about risking it in life-threatening scenarios, but not this hot-blooded protagonist.
The funniest thing is that Tian jeopardized his life needlessly and all he managed to rescue was a worthless kite. Imagine perishing in a fire because you ran inside to grab a kite. I hope it was worth it, Tian~ 😒
💋 First kiss episode
Episode 10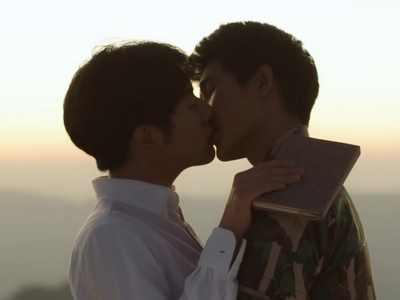 I really thought we were going to get Tian and Phupha's first kiss at the end of Episode 5 and 7. Back then, the moment felt right and there were perfect opportunities to include a kiss. Sadly, we had to wait all the way until Episode 10 for that long awaited kiss.
During the finale, there was a brief period when I genuinely thought this couple would NEVER kiss. Right after Phupha kissed Tian on the forehead in the airport, I was mortified thinking that would be the extent of the kiss. Internally, I was screaming: "Is this going to be one of those BL series where they don't kiss!? BECAUSE I WOULD GIVE THIS DRAMA AN F IN MY REVIEW, I SWEAR TO GOD!!!" Fortunately, Tian and Phupha did kiss in the final scene, in their iconic spot at the Pha Pun Dao cliff.
If only there was an advertiser that sold lip gloss, I'm sure A Tale of Thousand Stars would've made Tian and Phupha kiss earlier in the series to showcase the product placement. 😘
👨‍❤️‍💋‍👨 Episodes with intimacy
Episode 7, 10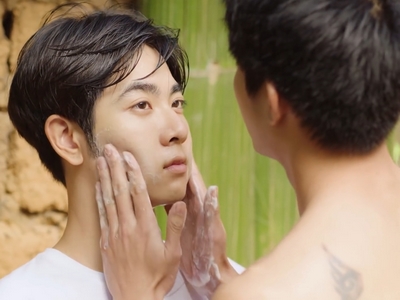 Episode 7 was the probably the most physically intimate episode between Tian and Phupha. They showered together, shared a bed, and had that tender moment in the hammock. This episode really, really should have ended with a kiss between them, but it never happened. At least they made up for it in Episode 10, giving us both the kiss and the happily-ever-after sex scene.
💪🏻 Episodes with skin
Episode 2, 4, 7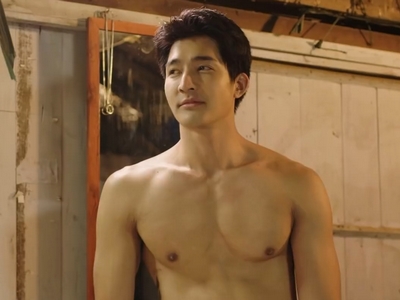 Phupha gets shirtless frequently in the series and you can probably see why. We see good showcases of Phupha's body in Episode 2 (at the waterfall), Episode 4 (in the shower), and Episode 7 (in the bedroom with the Tian).
The scene at the end of Episode 7 was pretty funny. Tian accidentally sees Phupha naked, and Phupha just stands there in the nude with a self-content smirk, and Tian is the one who ends up being embarrassed: "Do you feel ashamed at all???" 🙈
By the way, one of my favourite parts about A Tale of Thousand Stars is how they shamelessly mix their product placements with shirtless scenes at the same time. Every time Phupha goes topless, there's probably a shampoo bottle, a facial cleanse, or an energy drink nearby. I have absolute no problem with this marketing tactic. If I was an advertiser, I would probably demand that my product be displayed next to Phupha's shirtless torso as well. 😆
👨🏻‍🤝‍👨🏻 Episodes as a couple
Episode 10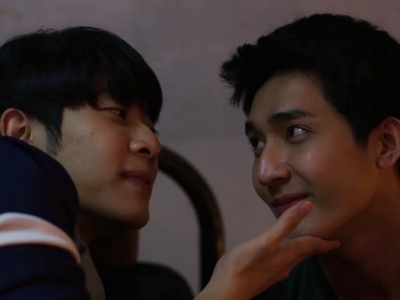 A Tale of Thousand Stars waited forever to make Tian and Phupha an official couple. No matter how much Phupha implied that Tian was his "wife", he was too chicken to make it official until the final moments of the show. It really took two years for Phupha to be honest and admit that he wants Tian to stay in the village with him. 😓 At least we got one cute couple scene out of them before the show concluded.
A Tale of Thousand Stars Scenes
Best Scenes
Episode 1
Tian's introspection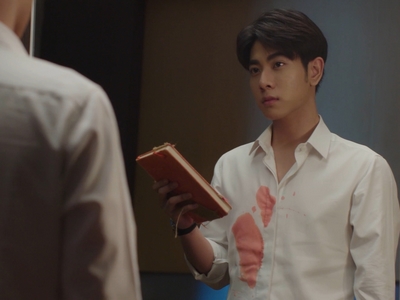 In the first episode, I really liked the scene where Tian reflected on his shallow, materialistic life after reading Torfun's journal. This might be the most important scene of the series, because the unhappiness he felt in that moment was what prompted his emotional journey.
What I loved most about this scene was the wine stains on his shirt, located right over where he got his heart transplant. This was such a nice symbolic touch, and one of the many clever details that really impressed me in A Tale of Thousand Stars.
Episode 3
Phupha's sleepover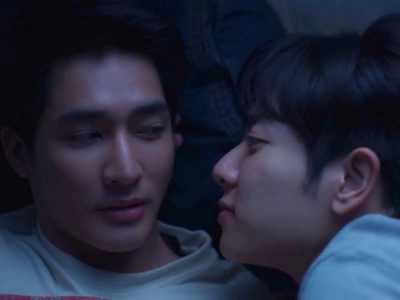 Episode 3 marked a turning point in the relationship between Tian and Phupha. Up until that point, Phupha was a bit of a bully, always teasing Tian and making him feel unwelcomed. After witnessing a couple of sincere moments from Tian, Phupha begins to have a change of heart. This becomes obvious in the sleepover scene, which might be the first time Phupha tried talking to Tian like an equal.
It was a clumsy conversation for sure, very true to Phupha's style, although you can sense he's making an effort to be nicer to Tian. Not only are they on friendlier terms now, but there's also some sexual tension in the air. They lean close to each other a few times, and their hands even touch under the covers! *gasps* Get a room, you two!
Tian's welcome party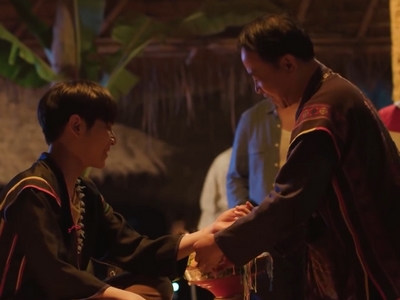 Tian's surprise welcome party was a really lovely scene, especially given the intense drama at the farm earlier in the episode. Imagine having the whole village come together to make sure that you, a new arrival, feel welcomed in your new home. It's such a heartwarming moment that hits all the right emotional notes.
The welcome party also featured Longtae's arrival, so there was a bit of excitement about what his character would bring. We even got a karaoke duet with Tian and Phupha singing romantic love songs to each other, capping off the perfect night.
Episode 4
Tian and Phupha dinner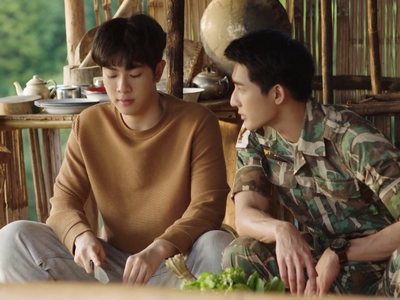 The dinner in Episode 4 was basically one long continuous storyline, consisting of multiple scenes that helped to develop Tian and Phupha's relationship. It begins with a sweet moment of Tian and Phupha riding a motorcycle to the market. This is followed by a grocery shopping trip, some disastrous cooking in the kitchen, and ends with a badly burned meal at the end of the night.
Along the way, Dr. Nam notices the romantic sparks between the couple and plays coy matchmaker with the two of them. At one point, he teases Phupha: "Are you sure that's all you're hungry for? 😘"
Tian and Phupha first date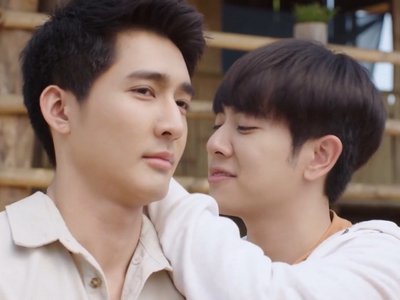 Episode 4 featured Tian and Phupha's first date at Pha Pun Dao cliff. One of my favourite moments was when Phupha dressed up to impress Tian on this date, but forgot to rip off the price tag from his shirt. He looked embarrassed at first, but then kinda smiled when it turned into an opportunity to get physically close to Tian. 😘
The most romantic moment in the episode was actually their serious talk in the end. They finally opened up to each other about their various secrets (not completely open in Tian's case…) and it really felt like they're making progress as a couple.
Episode 5
After the date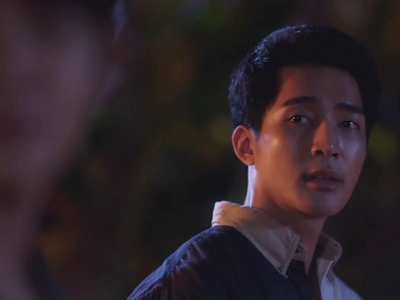 Phupha takes Tian home after their sightseeing date in Episode 5. As the two of them say goodbye, there's some very palpable sexual tension between them. A lot is left unspoken, but they exchange coy glances and bashful smiles at each other. For a moment — just a brief moment — you might think either one of them would take the initiative and make the first move. Will this lead to a confession? Will there be a kiss? Will Tian invite Phupha inside his house for an extended sleepover?
Sadly, the two of them chickened out and nothing romantic was initiated. At least it ended on a hopeful note, with Tian asking Phupha out on another date tomorrow. Would you like to fly kites with me? 🪁
Episode 7
Tian and Phupha massage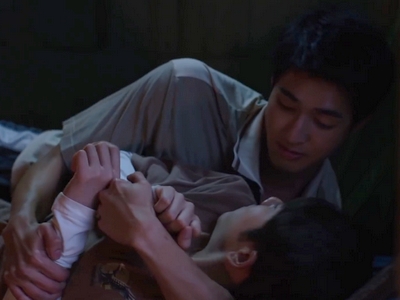 After Tian moves in and becomes Phupha's new roommate, their relationship makes some serious strides in Episode 7. They pretty much become a couple without actually making it official. The entire episode is packed with so many Tian and Phupha moments. Some are sweet, some are sexy, and some are blatant product placements, but still very charming nonetheless.
The scene that stood out most is probably the massage scene, just because Tian and Phupha took their physical intimacy to a new level. At one point, Phupha even grabs Tian onto the bed and refuses to let go of his body. He says in a sultry voice: "Don't move. Don't disobey. Got it?" Argh, I'm weak.
Episode 9
The hospital scene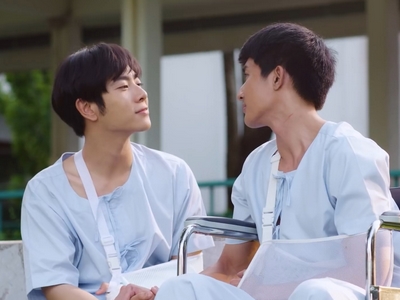 The start of Episode 9 takes place in the hospital, as Tian and Phupha recover from the shootout. Earlier, Tian gave a tearful apology by Phupha's bedside, because he felt guilty about taking the life that was supposed to be Torfun's. Phupha didn't know how to respond to him, so he just pretended to lie in bed unconscious lol. 😓
When the two of them meet again later, Phupha finally has a more sentimental response. He consoles Tian gently, telling him not to blame himself for Torfun's death. Although this scene wasn't very flashy or melodramatic, I liked it because the emotions felt authentic and Phupha's words were poignant. Tian needed to hear this speech to absolve some of his guilt and let go of that heavy emotional burden he has been carrying around.
Counting a thousand stars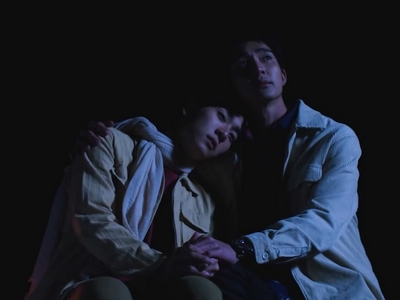 At the end of Episode 9, Tian goes up to the cliff to fulfill Torfun's last wish. When I first heard about the prophecy about the 1000 stars, I thought it was sounded so special and so romantic. However, seeing it in action, I realized how stupid the superstition was. 😅 Tian looked super silly pointing his finger at the sky and counting the stars one by one. Somehow, I found myself laughing at him, even though it was supposed to be a serious moment.
Strangely enough, this scene didn't have that much of an emotional impact on me. I know it's supposed to be the big climax of the series, but the emotions were too overwrought and the lighting was pretty poor, so the vibe just didn't resonate with me.
With that said, there's no denying this scene was packed with powerful emotions. And considering its importance to the narrative, it would be a travesty not to include the most fundamental moment in a list of best scenes for A Tale of Thousand Stars. I had to include this scene no matter what.
During this scene, Phupha delivered a line that I really liked: "From now on, you must value yourself and live life on your own terms." A little cheesy, but his advice felt right for the moment.
Episode 10
Tian and Phupha kiss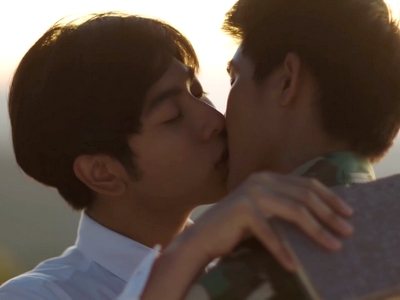 We finally got our long-awaited kiss between Tian and Phupha, after their much anticipated reunion in Episode 10. It was a beautifully shot kiss, with the picturesque mountain landscape as the backdrop. I wish the kiss lasted longer, and I wish we didn't have to wait until the Very Last Moment to see it (why must BL dramas do this?). However, I'll let go of my minor grievances and just enjoy the tender kiss for what it is.
The reunion between Tian and Phupha was a nice moment too. For starters, I really liked that Tian buried Torfun's journal at the cliff, which seemed like a fitting symbolic sendoff for her character. I also liked that he prepared a new journal for himself, signifying his next chapter in life. Don't think of this as the end of Tian's journey, but more like a continuation of what will come next.
Of course, the best part was getting Phupha to finally, finally, finally open up about his feelings. After the two-year time skip, absence made the heart grow fonder and even the ice king has defrosted. The time apart helped Phupha to dig deep, come clean, and be honest with his feelings, clearly stating that he wants Tian to stay in the village with him.
No more secrets, no more excuses, no more hiding how he really feels. Phupha wants Tian, and that is it. PERIOD.
Phupha begs Tian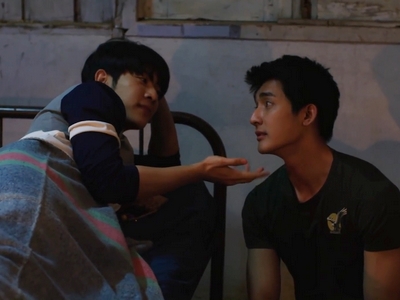 Okay, the last scene between Tian and Phupha was SO charming that I had to include it in a list of best scenes, no matter how inconsequential this moment might be. Basically, we get a short glimpse of what life is like for Tian and Phupha as a couple, and the two of them were sweet as hell.
During this scene, Phupha asks if he can join Tian in the same bed. Tian, who knows he has the upper hand, teases him playfully, making his boyfriend beg for it. Beg me softly. Speak to me softly. At this cheeky request, Phupha actually plays along with it, and he is frigging adorable. His character's demeanour becomes so sweet and docile that he's almost unrecognizable.
Here is Phupha, completely relaxed and comfortable around Tian, without any of his usual bravado or anxiety. I love seeing him like this. I can't help but think this is a side of Phupha's personality that only Tian gets to see. And it makes me really happy to see how far these two have come along~ 🤗
A Tale of Thousand Stars Behind the Scenes
A Tale of Thousand Stars Information
Links
GMMTV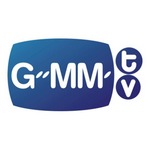 GMMTV is a heavyweight in the BL world. It has produced numerous acclaimed dramas and launched many successful careers over the years. GMMTV is the leader in the Thai BL industry and possibly around the world. Some of its well-known works include SOTUS (2016), Theory of Love (2019), 2gether (2020), A Tale of Thousand Stars (2021), and Bad Buddy (2021), among many others.