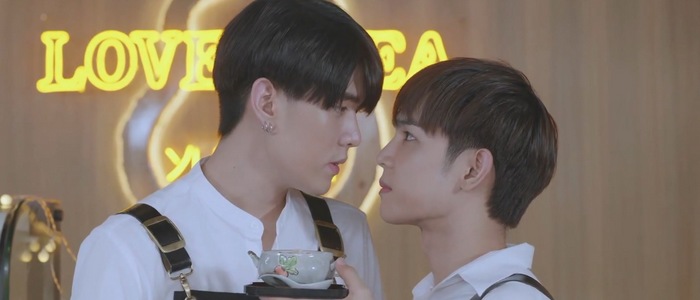 Love Area is a Thai BL series about a budding romance between two restaurant employees. The protagonist and his love interest meet during a robbery, causing them to dislike each other at first. When they later become coworkers, their hostile relationship is mixed with developing feelings.
Despite the uneven writing and a frustrating romance, Love Area can still be enjoyable at times. The charming lead has a sparkle in his eyes and elevates an average BL drama slightly above mediocrity. This six-episode series ends the story at the midway point, and it's set to continue with an upcoming season.
Love Area Summary
What is the drama called?
Love Area ครั้งหนึ่ง…เราเคยรักกัน The Series
Where was the series made?
Thailand
When was the drama released?
2021
How long is Love Area?
Around 5 hours
What is the genre?
Romance
How would you describe the series?
Cute and sweet
How many episodes are in Love Area?
6 episodes
How long is each episode?
Around 45 minutes
Plot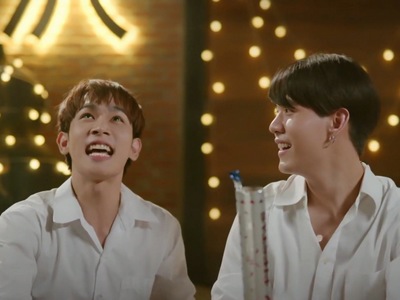 Kaitoon is a university freshman student. He is poor and must work multiple part-time jobs to afford tuition. Kaitoon runs errands for various businesses, from cooking to making deliveries. However, his employers have recently closed their businesses, causing him to lose a steady income stream.
Kaitoon has moved into a new dormitory building. He befriends his friendly next-door neighbour Nont, a senior medical student. Nont suggests that Kaitoon should apply for a job at a nearby Japanese restaurant called Love Area. After a quick and successful interview, and the restaurant owner Nisa hires Kaitoon as a waiter.
Kaitoon's work ethic impresses everyone at the restaurant. He is hardworking, friendly with his coworkers, and always willing to help with different tasks. Nisa is thrilled with her new hire. Since Nisa knows Kaitoon has financial struggles, she gives him a cash bonus for doing an excellent job.
On his way home after work, Kaitoon gets robbed by a young man around his age. Although the robber threatens him with a knife, Kaitoon insists he's poor and won't give up his money. It turns out the young thief is being chased by scary loan sharks, who have caught up to him. The thugs hurt the thief, knocking him unconscious. They also attack Kaitoon, stealing his phone and taking away his cash bonus.
Despite being robbed, Kaitoon brings the thief to the hospital for treatment. To their surprise, the two of them meet again at the restaurant. Kaitoon learns that the young robber is Nisa's younger brother, Valen. Nisa has hired Valen to work at the restaurant to make money and pay off his debts. She asks Kaitoon to mentor her brother in the workplace, unaware of the hostile relationship between these two coworkers.
Love Area Trailer
Love Area Cast
Characters
Kaitoon
Pak Chavitpong Pusomjitsakul (ภัค ชวิศพงศ์ พูสมจิตสกุล)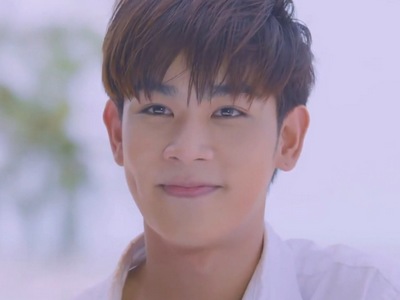 Kaitoon is a first-year university student who studies marketing. He is poor and works multiple jobs to make ends meet. Many employers like Kaitoon because of his stellar work ethic and humble attitude. When he isn't working, Kaitoon enjoys swimming as a hobby.
Pak Chavitpong Pusomjitsakul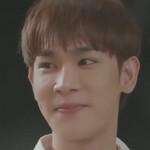 Pak Chavitpong Pusomjitsakul (ภัค ชวิศพงศ์ พูสมจิตสกุล) is a Thai actor. He is born on October 16, 1997. His first BL project is the 2021 series, The Cupid Coach. He is the star of the 2021 drama Love Area and its 2022 sequel Love Area: Part 2. In addition, Pak has a supporting role in the 2022 series, The Eclipse.
Valen
Gun Tieosuwan (กันต์ กัญจน์ เตียวสุวรรณ)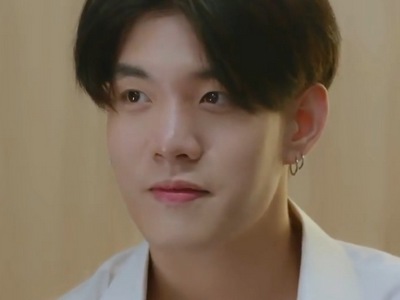 Valen is a senior student in university with a troublemaking streak. He was in a lot of debt and tried to rob Kaitoon initially. Valen is Nisa's younger sister and starts working at the restaurant. However, he's a bit lazy and lacks many job-related skills. Valen is good friends with King, Atom, and Win.
Gun Tieosuwan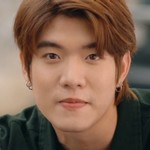 Gun Tieosuwan (กันต์ กัญจน์ เตียวสุวรรณ) is a Thai actor. He is born on November 12, 1999. His first BL project is the 2021 series, Love Area and its 2022 sequel, Love Area: Part 2. He also appears in the 2022 dramas, Ai Long Nhai and Why You… Y Me?
Nont
Pan Norawit Bowonsantisut (แพน นรวิชญ์ บวรสันติสุทธิ์)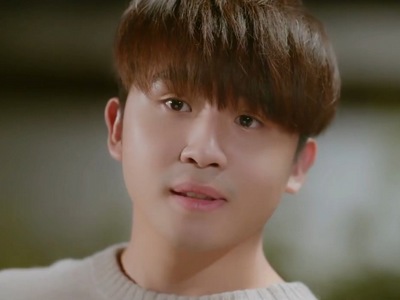 Nont is a senior university student who lives across Kaitoon in the dormitory. He is a medical student whose family places a lot of academic pressure on him. Nont originally wanted to study the visual arts, but his father forced him to change majors. He is a huge film buff and loves taking photographs.
Pan Norawit Bowonsantisut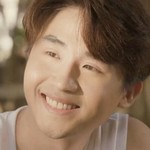 Pan Norawit Bowonsantisut (แพน นรวิชญ์ บวรสันติสุทธิ์) is a Thai actor. He is born on July 18, 1998. His first BL project is the 2020 series, Friend Forever. He appears in the 2021 drama Love Area and its 2022 sequel Love Area: Part 2.
King
Ohm Napatt Utsaha (โอม นภัทร อุตสาหะ)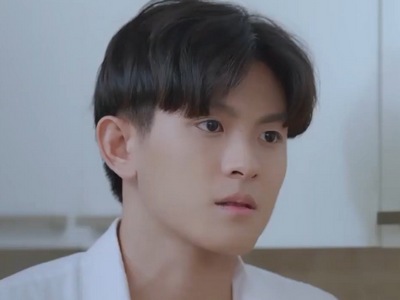 King is an art student in university. He is part of Valen's circle of friends. King used to be a loving couple with Peat until his boyfriend suddenly disappeared two years ago. King has difficulty moving on and still resents his ex-boyfriend for leaving without an explanation.
Ohm Napatt Utsaha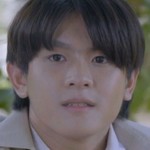 Ohm Napatt Utsaha (โอม นภัทร อุตสาหะ) is a Thai actor. He is born on June 14, 2000. His first BL project is the 2020 series, Friend Forever. He appears in the 2021 drama Love Area and its 2022 sequel Love Area: Part 2.
Peat
Tod Techit Panyanarapon (โต๊ด เตชิต ปัญญนราพร)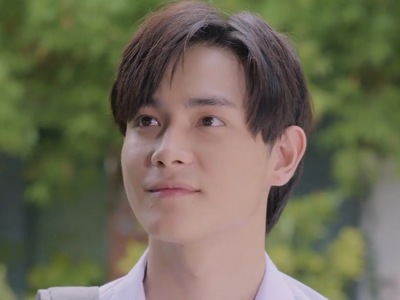 Peat is a university student who used to be King's ex-boyfriend. They dated happily years ago until Peat suddenly left their relationship two years ago. King has grown to resent his ex-boyfriend, who didn't provide any explanation for his departure. Peat emerges in his life again, hopeful about winning back his ex.
Tod Techit Panyanarapon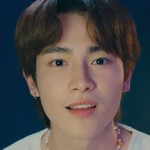 Tod Techit Panyanarapon (โต๊ด เตชิต ปัญญนราพร) is a Thai actor. He is born on October 5, 2001. His first BL project is the 2021 series, Love Area. He also appears in the 2022 sequel, Love Area: Part 2. Tod's first leading role is the 2022 supernatural drama, Ghost Host, Ghost House.
Supporting Cast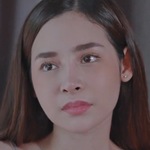 Nisa
Fah Wisansaya Pakasupakul (ฟ้า วิศัลย์ศยา ภคศุภกุล)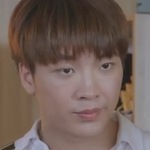 Max
Phunnakrit Kamgwarowong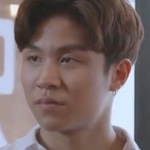 Toy
Jovi Sasiriya Xaivaivid (ศศิริยะ ใช้ ไววิทย์)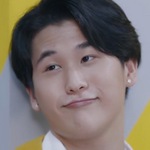 Atom
Joseph Siraphat Boonrod (โจเซฟ สิรภัทร บุญรอด)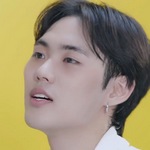 Win
Namchok Tanon Apithanawong (ธานน อภิธนวงศ์)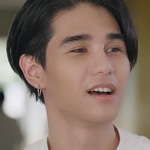 Sean
Jeff Satur (เจฟ ซาเตอร์)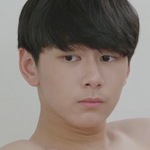 Ice
Aton Thanakorn Techawicha (เอตั้น ธนกร เตชะวิชาญ)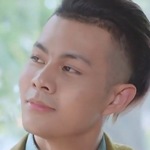 Tung
Got Suttiruk Srithongkul (สุทธิรักษ์ ศรีทองกุล)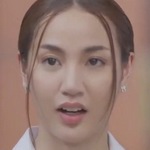 Pangko
Ant Warinda Noenphoemphisut (แอ๊นท์ วรินดา เนินเพิ่มพิสุทธิ์)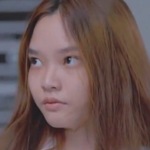 Oil
Kanlayanan Seelubkhwa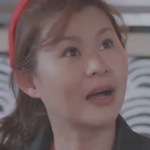 Aunt Pen
Janejira Sunwannoi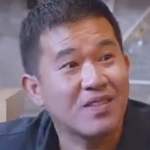 Uncle Auan
Thira Pramejindakamon
Love Area Review
Review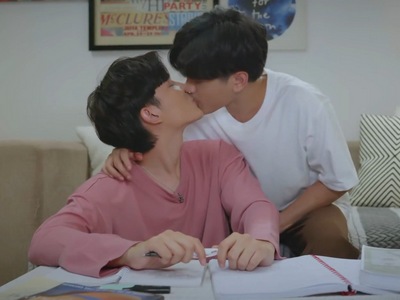 Love Area begins with a few unique ideas, changing the BL formula just enough to seem slightly different. The main couple meets in a robbery, which creates an unusual dynamic to their relationship. The secondary couple has already broken up, and their scenes consist of tense exchanges between ex-boyfriends. Instead of two straightforward romances, Love Area adds some twists to the standard narrative, intriguing me with the storytelling possibilities.
Unfortunately, the novelty wears off after a while. Love Area quickly becomes a generic BL series, falling back to familiar tropes and predictable plot developments. From secret crushes to love triangles, you can guess how these common storylines will progress. Plus, the writing is fairly uninspired, never rising above mediocrity. While the six episodes are cute and cheerful, they don't leave a memorable impression. Love Area feels like any ordinary Thai BL drama and doesn't stand out in this crowded genre.
The main romance is a frustrating love triangle with pros and cons. Although Nont is a sympathetic love interest, his personality is too vanilla. His scenes with Kaitoon are so dull to watch. In contrast, Valen has a fun, engaging rapport with Kaitoon. However, his character comes across as immature and borderline obnoxious. As for Kaitoon, he's likable at first, but I'm bothered by his thoughtless behaviour in the last two episodes. Whether there's an attraction or not, Nont deserves to be treated with more respect than what Kaitoon has given him.
The other romance is a sloppy mess. In theory, the relationship drama between two exes should feel exhilarating, filled with animosity and sexual tension. However, the actual scenes between King and Peat are shallowly depicted, never exploring the angst with emotional depth. Their kissing in Episode 3 is a highlight, but the rest of their journey is miserable and not that compelling to watch. On a superficial note, Peat's actor (Tod) is a telegenic snack. This one is a keeper, so cast him in more BL series please~ 😙
Between the inconsistent writing and the unsteady romance, Love Area feels average in most aspects. Luckily, this series is elevated by the charming performance from Kaitoon's actor (Pak). He exudes charisma with a beaming smile, natural expressions, and the constant twinkle in his eyes. Pak stands out among the rest of the inexperienced cast, carrying every scene genuinely. I would have given Love Area a lower score in my review if it wasn't for him. He's another exciting up-and-comer I want to see in better BL dramas, and not just because of his looks.
Love Area isn't a complete series, ending the story around the midway point. COVID impacted the filming schedule, so the remaining episodes will air in an upcoming second season. With this info in mind, the last episode sets up the events and relationship dynamics intriguingly. The final scene on the beach is simple yet well-crafted, compelling me to watch Love Area Part 2 and discover what happens next. Overall, Season 1 is enjoyable despite some noticeable flaws. It's a pleasant Thai BL drama that meets expectations, on par with the typical quality in the genre.
Summary
Average story
Love Area makes minor tweaks to the BL formula just enough to feel slightly different. It still relies on too many generic tropes, like secret crushes and love triangles.
Okay romance
The love triangle is frustrating and all the love interests are flawed in their own ways. The other romance is miserable and not that compelling to watch.
Decent acting
Most of the cast is inexperienced, but the charismatic lead (Kaitoon) is natural on screen. He seems genuine and engaging in every scene.
Okay ending
Love Area will continue the rest of its story in Season 2. The last episode sets up the relationship dynamics intriguingly.
Decent artistry
Love Area looks decent visually despite its budget constraints. A few scenes stand out as bright, vibrant, and pretty.
66%
Love Area is a fairly average BL series that doesn't stand out too much in a good or bad way. It's carried by a charismatic lead, elevating the drama to slightly above mediocre quality.
Love Area Episodes
Episode Guide
Love Area has a total of 6 episodes. Each episode is around 45 minutes long. It is a long BL drama, and you can finish the entire series in under 5 hours. Love Area Part 1 aired its first episode on July 24, 2021 and ended on August 28, 2021. It will continue the story in a second season, scheduled for release in 2022.
Love Area Season 2
Sequel
Love Area 2 2022 series sequel Drama review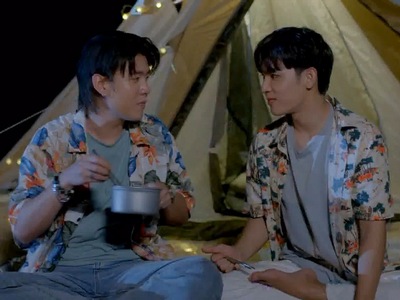 Love Area continues Kaitoon and Valen's story in the 2022 sequel, Love Area Part 2. The COVID restrictions impacted the filming schedule, causing the series to separate into two. The second season picks up exactly where Love Area 1 ends. As the series progresses, Kaitoon and Valen deepen their relationship. In addition, Part 2 also introduces a new minor romance, notably with a trans character.
Unfortunately, Love Area Part 2 is an enormous downgrade from its predecessor. The sequel feels more aimless and banal. It doesn't move the storylines and characters in compelling or meaningful directions. Plus, the love triangle drama gets severely annoying with little fulfilling payoff. I guess you should continue watching Love Area Part 2 if you have already finished Part 1 and feel curious about the second half. However, don't get your hopes up too much because Season 2 is honestly not a great BL series.
Love Area Information
Links