Love Area Part 2 Summary
What is the drama called?
ครั้งหนึ่ง เราเคยรักกัน พาร์ต 2
Where was the series made?
Thailand
When was the drama released?
2022
How long is the drama?
Around 6 hours
What is the genre?
Romance
How would you describe the series?
Sad and emotional
How many episodes are in the drama?
8 episodes
How long is each episode?
Around 45 minutes
Plot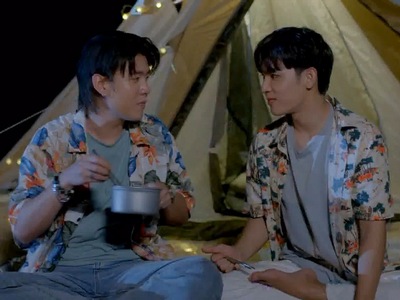 Valen and Kaitoon are coworkers at a restaurant. They used to be hostile enemies, but their relationship has improved recently. Although Valen harbours a secret crush on Kaitoon, he feels nervous and has trouble expressing his feelings. His clumsy attempts to win over Kaitoon's affections often lead to awkward misunderstandings instead. Valen only relaxes when playing silly pranks, making dumb jokes, or channelling his inner goofball.
Kaitoon's next-door dormmate Nont also has a crush on him. Nont is a shy and sensitive medical student with a kind heart. He always helps Kaitoon with various favours. However, Nont is painfully friend-zoned. He has made a few attempts to invite his crush for lunch or other events. Kaitoon doesn't seem to prioritize Nont, missing out on these invitations.
Kaitoon becomes aware that Nont secretly likes him. However, he maintains a platonic relationship and doesn't change the status quo. In contrast, Kaitoon doesn't notice Valen's crush on him. He chastises Valen for being awkward and boorish all the time. Yet, he never suspects his colleague's nerves are due to his romantic feelings. Valen can't interpret Kaitoon's signals and doesn't know if his crush is reciprocated. He turns to his friends for relationship advice. Due to a mix-up, they think Valen is interested in Panggo, but he's actually in love with Kaitoon.
Meanwhile, Valen's friend King has reunited with his ex Peat after their two-year break-up. Peat has revealed that he suffers from depression and needs to take medication for his condition. King copes with his boyfriend's occasional mood swings, fluctuating between affection and anger. However, the couple goes through a rough patch when King befriends Ice. Peat seems suspicious of their growing friendship and uses underhanded tactics to divide the pair. His scheming irritates King, who insists his relationship with Ice is platonic.
Love Area Part 2 Cast
Characters
Valen
Gun Tieosuwan (กันต์ กัญจน์ เตียวสุวรรณ)

Peat is King's boyfriend with a complicated history. He went missing two years ago, leaving his ex heartbroken. Peat explains his disappearance is because he felt self-conscious about his worsening mental health condition. Peat now takes medication to keep his depression and mood swings at bay.
Gun Tieosuwan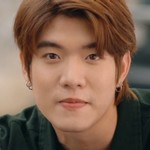 Gun Tieosuwan (กันต์ กัญจน์ เตียวสุวรรณ) is a Thai actor. He is born on November 12, 1999. His first BL project is the 2021 series, Love Area and its 2022 sequel, Love Area: Part 2. He also appears in the 2022 dramas, Ai Long Nhai and Why You… Y Me?
Kaitoon
Pak Chavitpong Pusomjitsakul (ภัค ชวิศพงศ์ พูสมจิตสกุล)

Kaitoon is a hardworking waiter at Love Area. Since he comes from a poor background, Kaitoon is frugal and supports himself financially with multiple jobs. He also makes bracelets for money. Initially, Kaitoon has a rocky relationship with his coworker Valen. Now, they get along much better.
Pak Chavitpong Pusomjitsakul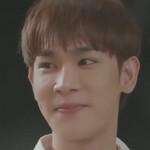 Pak Chavitpong Pusomjitsakul (ภัค ชวิศพงศ์ พูสมจิตสกุล) is a Thai actor. He is born on October 16, 1997. His first BL project is the 2021 series, The Cupid Coach. He is the star of the 2021 drama Love Area and its 2022 sequel Love Area: Part 2. In addition, Pak has a supporting role in the 2022 series, The Eclipse.
Nont
Pan Norawit Bowonsantisut (แพน นรวิชญ์ บวรสันติสุทธิ์)

Nont is Kaitoon's next-door neighbour in the university dormitory. He is an older medical student with a kind heart. He constantly helps Kaitoon with various favours and errands. Nont has an obvious crush on Kaitoon, but he is too shy to act assertively upon his feelings.
Pan Norawit Bowonsantisut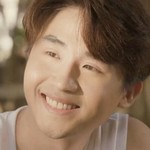 Pan Norawit Bowonsantisut (แพน นรวิชญ์ บวรสันติสุทธิ์) is a Thai actor. He is born on July 18, 1998. His first BL project is the 2020 series, Friend Forever. He appears in the 2021 drama Love Area and its 2022 sequel Love Area: Part 2.
King
Ohm Napatt Utsaha (โอม นภัทร อุตสาหะ)

King is one of Valen's friends. He recently reunited with his ex-boyfriend Peat. After breaking up two years ago, they want to give their relationship a second chance. However, King's budding friendship with Ice has caused Peat to become paranoid. King feels annoyed that Peat uses underhanded tactics to drive away Ice.
Ohm Napatt Utsaha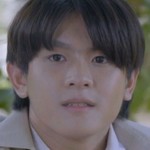 Ohm Napatt Utsaha (โอม นภัทร อุตสาหะ) is a Thai actor. He is born on June 14, 2000. His first BL project is the 2020 series, Friend Forever. He appears in the 2021 drama Love Area and its 2022 sequel Love Area: Part 2.
Peat
Tod Techit Panyanarapon (โต๊ด เตชิต ปัญญนราพร)

Peat is King's boyfriend with a complicated history. He went missing two years ago, leaving his ex heartbroken. Peat explains his disappearance is because he felt self-conscious about his worsening mental health condition. Peat now takes medication to keep his depression and mood swings at bay.
Tod Techit Panyanarapon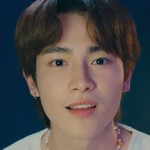 Tod Techit Panyanarapon (โต๊ด เตชิต ปัญญนราพร) is a Thai actor. He is born on October 5, 2001. His first BL project is the 2021 series, Love Area. He also appears in the 2022 sequel, Love Area: Part 2. Tod's first leading role is the 2022 supernatural drama, Ghost Host, Ghost House.
Supporting Cast

Panggo
Ant Warinda Noenphoemphisut (แอ๊นท์ วรินดา เนินเพิ่มพิสุทธิ์)

Sean
Jeff Satur (เจฟ ซาเตอร์)

Ice
Aton Thanakorn Techawicha (เอตั้น ธนกร เตชะวิชาญ)

June
Min Nisakorn Withetchon (นิศากร วิเทศชน)

Bill
Kow Pumpaths Donphutisap

Toy
Jovi Sasiriya Xaivaivid (ศศิริยะ ใช้ ไววิทย์)

Nisa
Min Nisakorn Withetchon (นิศากร วิเทศชน)

Win
Namchok Tanon Apithanawong (ธานน อภิธนวงศ์)

Atom
Joseph Siraphat Boonrod (โจเซฟ สิรภัทร บุญรอด)
Love Area Part 2 Review
Review

Love Area Part 2 is a sloppy mess, taking a severe nosedive in quality from its predecessor. Even though the first season was a mediocre BL drama, at least it felt watchable and inoffensive. Unfortunately, this lacklustre sequel has several infuriating plots with dreadful execution. The new season was so unenjoyable that I lowered my review score of the original series. Part 2's awfulness trickles into the past, making me think less of Love Area Part 1.
The second season suffers from a lack of meaningful or innovative storylines. Nearly every event in Valen & Kaitoon's relationship feels unoriginal, following a generic BL playbook. Love Area also doesn't bother to develop their leads in Part 2, so the flat characters are solely defined by their romances. This series has many chances to expand upon their personalities, all squandered to rehash the tedious love triangles. The atrocious writing dampens the performances in Love Area 2. The actors can hardly shine with the banal, uninspired material.
To be fair, there are highlights in Love Area Part 2. I like when the characters have their first kiss, showcasing raw, awkward intimacy with a tinge of sweetness. The other kissing scenes are decent, achieving a fair balance between affection and tastefulness. Yet, the positives of this BL drama pale in comparison to the prominent flaws. We must endure a long-winded journey of dreary drama and woeful conflicts before Love Area occasionally delivers an engaging moment. What I like about this series is overshadowed by what I don't enjoy.
Love Area Part 2 makes me feel bad for Nont's character, a tragic underdog with unreciprocated love. However, my sympathy for Nont comes at the expense of Kaitoon and Valen's likability. Kaitoon seems annoyingly insensitive when he could've clarified his relationship with Nont long ago. Likewise, Valen's personality flaws appear worse compared to Nont's maturity and kind spirit. Seeing Kaitoon shun the nice guy for the obnoxious man-child aggravates me. Of course, this needless love triangle drags out until the end with an unfulfilling payoff.
The secondary romance sucks. King and Peat are an incompatible pair with insufferable trust issues. Initially, Love Area touches upon a unique angle about navigating mental health in a relationship. This BL drama sits on a mountain of potential when it could've explored complex storylines around depression. Instead, don't get your hopes up because the couple goes off the rails with outrageously offensive developments. In addition, Love Area 2 introduces a minor romance with trans representation. Sadly, the uneventful subplot is an irrelevant footnote to the series.
The last few episodes feature a ridiculous conflict, so senseless that I don't know whether to cringe or laugh inappropriately. This downhill trajectory continues until the end. Maybe the controversial finale could be poignant, but its impact is undermined by an unnecessary scene after the credits. Regardless, the story ends miserably with a jaded view towards romance. I don't mind a sad ending, but Love Area Part 2 isn't elevated enough to convey any thoughtful messages. Instead, this BL series comes across as dull, misguided, and unpleasant to watch.
Summary
Tedious story
Love Area Part 2 is bogged down by contrived conflicts and needless love triangles. The series skips over potentially fascinating storylines and focuses on banal relationship drama instead.
Jaded romance
Love Area Part 2 is pessimistic about romance. These couples cannot enjoy stable relationships, constantly undermined by insecurity, jealousy, and trust issues.
Average acting
The acting is hardly notable, made worse by the uninspired material. I still like Kaitoon's performer (Pak), who shines in some moments, but his big crying scene is only so-so.
Miserable ending
A senseless conflict takes over the last few episodes, leading to a lot of tedious drama. Love Area Part 2 has a polarizing conclusion, undermined by a questionable scene after the ending credits.
Okay artistry
Love Area Part 2 looks okay from a technical standpoint, showing occasional glimpses of pretty visuals. I like the cinematography in the beach scenes.
54%
Love Area Part 2 is a pitiful sequel that suffers from poorly conceived storylines and woeful characterizations. The occasional romantic moments fade in comparison to the overwhelming tediousness.
Story
Love triangles

Love Area Part 2 relies heavily on multiple love triangles to carry the plot, a sign of its limited imagination. Every couple is involved in some frivolous relationship drama with numerous parties. These love triangles are dull, don't add anything to the plots, and drag until the end even though we know how they'll end. Love Area Part 2 doesn't have any other tricks up its sleeves besides indulging in these repetitive storylines.
Here are all the love triangles in Love Area Part 2:
Kaitoon, Valen & Nont
Kaitoon, Valen & Panggo
King, Peat & Ice
King, Peat & Sean
June, Bill & Toy
June, Bill & Sonya
Why do we need so many love triangles? Even one is too much, but six feels beyond excessive. These relationships have no point. Their conflicts aren't compelling. The characters do not receive enough development. Nothing works, yet Love Area insists on creating as many complicated romances as possible. Why?
The main love triangle could have resolved itself in one simple, succinct scene. If Kaitoon didn't have any feelings for Nont, just make it clear that you only see him as a friend. Drop hints, be direct, and simply tell the guy you aren't available for a relationship. Instead, we are stuck in this frustrating limbo for the entire series. We go in circles around the same dynamic without making progress. The same sentiment applies to every other love triangle in the series.
Valen's hair

Yes, we need to address the elephant in the room. Valen's hairstyle changes dramatically in between the scenes. Sometimes, he has short hair in a jet black colour. At other times, he would have the longer mullet dyed in the back. We see him go back-and-forth between these two hairstyles from scene to scene.
I understand COVID affected the filming schedule for Love Area, limiting its ability to shoot all the footage in one setting. It must be frustrating to stop and resume filming weeks or months later. With that said, I think it's the bare minimum to keep the hairstyle consistent on your lead actor. Valen appears in the series a lot, so it's glaringly apparent when he shows up with a different hairstyle. The viewers will notice this lack of continuity.
The actor should have kept the same hairstyle. If that wasn't a possible option, either hide the changes better or edit the scenes in sequence. It's jarring to see Valen with a different hair length and colour in consecutive scenes throughout the same episode. This detail takes away the polish and professionalism of Love Area's presentation.
Romance
Kaitoon and Valen

My opinion of Kaitoon and Valen is defined by their ugly relationship drama near the end. Their dumb argument in the last few episodes makes it tough to root for this couple. Valen crosses the line by blaming Kaitoon for something he didn't do, refusing to listen to an explanation & getting him fired from his job. You know how much Kaitoon needs the money to support himself, yet you still cut him off financially because your feelings got hurt. Valen is a jerk and I can't ship him with Kaitoon.
It's a shame the romance unfolded this way because some parts of their relationship can be appealing. I like how Kaitoon acts more openly around Valen. Typically, his character is very reserved around Nont. You get the sense that Kaitoon is behaving politely and holding back a part of himself. In contrast, he unleashes his real personality near Valen. Their interactions are more direct, more playful, and even a bit more mean-spirited. These are signs that Kaitoon feels comfortable being himself with Valen.
I liked their nervousness when they confessed their feelings and started dating. The scenes are incredibly awkward, but it's also sweet to see them adjust to their new relationship. Episode 5 is a decent showcase of their romance when they travel to the beach for a vacation. Maybe the episode moves slowly, but I like how they spend time together and enjoy each other's company. I was kinda convinced by their bond up to a certain point. However, it doesn't matter because this couple has become a toxic, unwatchable mess in the final episodes.
Kaitoon and Nont

I feel awful for Nont. He spends fourteen episodes pining after a guy who has no feelings for him. We know his character is passive and painfully shy. It's momentous when he asks Kaitoon out on dates, showing that he has worked up the courage to leave his comfort zone. Yet, Kaitoon repeatedly rejects him, blows him off, and treats this guy like a low priority. Nont takes the abuse without getting angry or giving up, internalizing his pain each time. How can I not feel sympathetic?
Yet, Nont is a frustrating character. He's too much of a pushover and doesn't have enough self-respect to distance himself from Kaitoon. Yes, Kaitoon could've clarified his feelings sooner, but it's also pretty evident he doesn't have feelings for his dormmate. Besides, Nont knows Kaitoon only sees him as a friend, but he still clings to this false hope. It doesn't help that his character has a plain, vanilla personality. Kaitoon likes more flavour in his ice-cream scoop, so it's understandable why he doesn't feel attracted to Nont.
Lonely Nont

Before Part 2 started, I had preconceived notions about how certain storylines would progress. My speculation is that Nont would receive a new love interest in the second season. Maybe he'd hook up with one of Kaitoon's restaurant coworkers or Valen's goofy friends. Or perhaps they'd parachute in a compatible character who appreciates Nont for who he is. I didn't think Love Area would drag out this love triangle until the end, but I underestimated this BL drama's tediousness. 😓
After Kaitoon and Valen broke up, I got overexcited that Nont would finally get his chance. The series is almost over, so I wonder maybe we're headed towards a surprise Kaitoon & Nont endgame. Realistically, I know there isn't a chance in hell, but I like deluding myself while watching BL sometimes. 😅 When they kissed at the end of Episode 7, I was happy Nont got rewarded for his kindness and patience. Then, Episode 8 ripped the fantasy away and delivered another crushing blow. Love Area's message is that nice guys always finish last.
Honestly, I don't even ship Kaitoon and Nont together that much. My primary issue is that I wanted something worthwhile to come out of this storyline. We get absolutely nothing after committing fourteen long-winded episodes to Nont's crush. Why did Love Area focus this much on his character if he won't end up with Kaitoon or anybody else? Nont's screentime feels disproportionate to his final impact in the series. We could've wrapped up his unrequited crush in Part 1 or as soon as Part 2 started. What a waste of time.
Valen and Panggo

As if the love triangle between Kaitoon, Valen & Nont isn't unbearable enough, Love Area adds Panggo to the mix. She is precisely what this series doesn't need, another love interest with no development. Valen and Panggo are an unnecessary couple from the moment they are introduced. Their romance adds nothing to the story except to make Valen look worse. Dude, you don't even like her. Why are you wasting her time?
Basically, Valen starts dating Panggo to feel less lonely after breaking up with Kaitoon. It's a pretty scummy thing to do, flirting with some random girl to fill his emotional void. Since Valen doesn't have any feelings for Panggo, he puts zero effort into maintaining the charade. He doesn't even have the guts to break up with her in the finale. She gets fed up with his lack of enthusiasm and simply dumps this loser. Good for her.
King and Peat

Yikes. King and Peat were the weak links in Part 1, but I tolerated them and turned a blind eye to their annoying drama. Unfortunately, I can't overlook their blatant awfulness in the second season. This couple is such a trainwreck. Oh my god, I was fed up every time they appeared on-screen with another intense argument. These two clearly don't like or trust each other. Why are you still together?
Love Area could have tapped into many compelling plots around Peat's depression. This BL drama had a chance to tell a critical story about mental health, depicting how a couple can overcome the issues together. Instead, we get outrageously offensive drama about how Peat faked the condition to hide his adultery. I don't even know if that's the reason why he lied, because Love Area never clarifies the character's sinister agenda.
Ironically, Peat should get a mental health diagnosis because his actions come across as too extreme. If you must take fake medicine to keep your man, you may not be in the best psychological state to maintain a relationship. 😨 Regardless of Peat's reasoning, this scandalous storyline is unpleasant and uncomfortable to watch. I don't enjoy their accusations, their shouting matches, or their overwrought misery. Their perpetual negativity drains my energy. Just break up already and leave my screen.
Peat and Sean

I felt scandalized by Peat and Sean's love affair. Primarily, my shock comes from Love Area's terrible job at building up this storyline. Sean is a minor peripheral character and I barely even remember that he exists in the drama. Yet, he suddenly shows up in a random episode and makes out with Peat. WTF!? Once the surprise wears off, I find myself caring very little about the cheating couple. Sean is a douche and his characterization never expands upon that single quality. He is an ineffective villain with zero development.
Putting the awful story aside, I must admit Peat's actor (Tod) and Sean's actor (Jeff) make a hot BL couple. This statement has nothing to do with their roles or acting capabilities. Speaking from a purely superficial standpoint, they're two handsome actors who would elevate a BL romance with their good looks. If something positive can come out of Love Area, I hope another director will see this kissing scene and cast the actors in a better series. Let's hope they can hook up again in the future. 😚
King and Ice

Before the disastrous scandal with Sean, King and Peat were involved in another cringey love triangle with Ice. I know Peat doesn't have any moral high ground after what he did. With that said, King's behaviour was aggravating in the first few episodes. Honestly, I don't blame Peat for feeling paranoid. King's chumminess with Ice seems dubious, enough to make you raise eyebrows. King can deny it all he wants, but he gravitated towards this new guy and drifted away from his boyfriend.
When King and Peat argued about the dog, I threw my arms up in the air. Why are you still together!? You clearly don't trust your boyfriend, using a hostile and accusatory tone. You're also more attentive to Ice and can't hide your fondness towards him. Plus, there's that awkward scene when King acted embarrassed by Peat joining his friends at the lunch table. Ugh, you treat your own boyfriend with so much contempt. Why prolong this unhappy relationship?
Even though Peat's actions are unjustifiable, I never warm to King and don't feel sympathetic towards his predicament. Love Area hints that King and Ice have gotten closer in the end, but I'm wary of this couple. Ice technically hadn't overstepped his boundaries or done anything wrong. However, his character can't shake off the ~boyfriend stealer~ vibe, which I feel deep in my gut. Overall, I don't like King, Peat, Ice, or Sean. Everyone in this storyline is loathsome, giving off an untrustworthy aura.
June and Bill

I don't want to focus on June and Bill's genders, which are treated as minor details in the drama. With that said, there's little else to remark about this uneventful storyline. Their scenes are so insignificant and irrelevant. These two random characters are introduced in Part 2, almost completely isolated from the main story and everyone else in the cast. I don't know why I am suddenly watching their mundane interactions.
Like the other characters, June and Bill's romance takes a sharp miserable turn. They don't stay friends and end the relationship on unamicable terms. Love Area can't even let us have one happy ending in this series, not even for a minor pairing. 🙄 I'm also left wondering about the necessity of this couple. Why were they introduced in the first place if their subplot accomplishes nothing?
Acting
Kaitoon & Valen kiss

If there's one area where Love Area does alright, their kissing scenes pass the test. Firstly, this series has plenty of kisses, averaging around one per episode. Secondly, the actors look comfortable in their passionate displays, making out with tenderness and affection. I've seen worse kissing in other BL projects, so Love Area deserves credit where it's due. Their performances deliver, at least in this aspect.
I love the first kiss between Kaitoon and Valen, perhaps my favourite scene in Love Area Part 2. Many first kisses in BL look elegant and effortless to fulfill the fantasy aspect. Love Area takes a different approach, highlighting the raw awkwardness as the characters respond clumsily to their feelings. These guys are supposed to be confused, inexperienced, and flustered. Their vulnerable emotional states show when they lock lips for the first time.
Basically, both characters are alone in the restaurant on a rainy evening. Valen seizes an intimate moment and leans in for a kiss. You can see the nervousness on Kaitoon's face. As Valen inches closer and closer, Kaitoon's eyes dart rapidly from left to right. I thought his actor (Pak) did a great job here, highlighting the self-contained panic that his character felt. Even after Valen pulls away, Kaitoon still exudes shock and confusion mixed with desire. His expression looks like, "What just happened!? Oh my god!" without saying the words aloud.
Ending
Sad ending

Love Area has a miserable ending where none of the characters have romantic partners. Kaitoon doesn't pick Valen or Nont in the end, choosing to be alone instead. Likewise, King and Peat don't reconcile after their explosive relationship drama. Even June and Bill aren't friends anymore. Every romance in this series fails, highlighting an unusually pessimistic outlook towards romance for a BL drama.
The final episode begins with Kaitoon and Nont kissing on the beach. However, that moment didn't happen for real. Love Area edited this scene a bit awkwardly, but it's implied that Nont fantasized about the kiss in his head. Kaitoon didn't actually kiss Nont. Instead, he rejects his dormmate and apologizes that they can't be more than just friends.
Kaitoon doesn't feel attracted to Nont, and he finally admits this after fourteen episodes. Nont is left devastated and distances himself afterwards. He stops pining after Kaitoon and even returns his bracelet. They don't stay on speaking terms after the rejection. Sadly, Nont ends the series as lonely and insecure as he was at the start.
Final scene

Valen is also single after Panggo dumps him for not being attentive towards her. Although both leads are partnerless, they don't reconcile in the end. The last scene shows Valen and Kaitoon talking in the same location where they met. Valen wants to get back together. He apologizes for being a terrible boyfriend and promises to change himself.
However, Kaitoon doesn't give him a chance. Valen caused him too much distress with his baseless accusations. Kaitoon needs time to heal, walking away from their relationship for good. Valen wishes him well as the characters part ways. Ultimately, Love Area has an empowering ending where Kaitoon picks himself instead of reuniting with his awful boyfriend. The series has shown that Valen isn't mature or self-assured enough to date Kaitoon. Instead of forcing them back together, Love Area states that the characters are better off alone.
Ending explained

Initially, I was surprised Love Area went for this bittersweet ending, which felt appropriate. There was no way I would've championed a Kaitoon and Valen reunion under these circumstances. Valen is an emotionally stunted man-child who doesn't deserve Kaitoon. So, I appreciated the gutsiness to keep the leads separated in a BL drama. The rest of the finale was an atrociously written mess, but I thought this poignant conclusion might have redeemed the episode somewhat.
Yet, the emotional impact was undermined by a final scene included after the ending credits. It was a short epilogue that only lasted a few seconds, which showed Kaitoon and Valen running towards each other in an embrace. Does this exchange imply that the leads have reconciled? Or maybe it was just a meaningless Easter egg for the committed fans who watched through the ending credits? Personally, I'm inclined to believe this hug isn't the official ending. Correct me if I'm wrong, but I don't think it's meant to be part of the canon narrative.
Nonetheless, the vague epilogue causes more harm than good. The embrace leaves just enough doubt and uncertainty to undo the elegance in the original conclusion. I'm no longer 100% confident Kaitoon walked away from his emotionally abusive boyfriend. Now, it's a 50/50 speculation game. I wish I could unsee this scene and maintain my original positive impression of the ending. Regrettably, the tiny moment after the ending credits affected my overall opinion. I feel unclear about the thematic messages that Love Area wants to convey.
Love Area Part 2 Episodes
Episode Guide

Start Date January 15, 2022
End Date March 5, 2022
Episodes 8 episodes
Episode Length 45 minutes
Love Area Part 2 has a total of 8 episodes. Each episode is around 45 minutes long. However, half of the first episode is a recap of Season 1. The last episode is also shorter, clocking in at around 35 minutes long. It is a long BL drama, and you can finish the entire series in around 6 hours. Love Area Part 2 started on January 15, 2022 and ended on March 5, 2022.
Episode 1
Episode 2
Episode 3
Episode 4
Episode 5
Episode 6
Episode 7
Episode 8
⭐ Best episode
Episode 5

I like Episode 5 for a few reasons. For starters, this episode focused primarily on Kaitoon and Valen. There aren't many distractions from the love triangle with Nont or the other annoying characters. Instead, the story is centred on the two leads, as it should be.
The episode has a simple set-up about the characters going on a camping date together. They complete various mundane activities like any ordinary couple. They take pictures, go cycling, and even get temporary tattoos. Although nothing exciting happens, these scenes effectively demonstrate the couple growing closer. I like to see this kind of bonding in BL stories. The episode ends with a stunning kiss between Kaitoon and Valen, capping off an idyllic date.
In addition, this episode feels like the Love Area team put more effort into it than the others. The storytelling is more thoughtful, the editing seems smoother, and the camerawork takes a step up. They also made an effort to film in a new location with serene scenery. Admittedly, Episode 5 isn't perfect in all places. It moves too slowly and falls into dull periods at times. However, I appreciate how this episode is the product of care and love, which shows in the quality.
Love Area Season 1
Prequel
Love Area 2021 series Drama review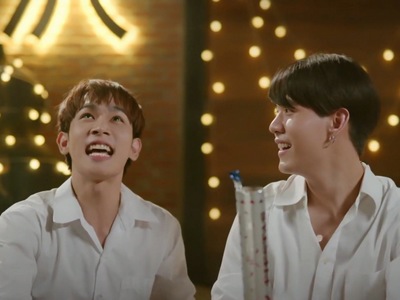 Before watching Love Area Part 2, you will obviously need to watch Part 1. The first season introduces the characters and develops their relationship from enemies to friends. Love Area was divided into two seasons because COVID impacted its filming schedule. Love Area 1 was released in the summer of 2021, while Love Area 2 was released six months later in the winter of 2022.
I wonder if the pandemic impacted some of the original stories that Love Area Part 2 wanted to tell. Lockdown or not, it's no excuse for the quality decline between the seasons. While the first Love Area is average at best, it's still moderately enjoyable. The second season is a significant downgrade and doesn't meet my expectations. Knowing how this series falters towards the end, I wouldn't recommend watching the first half of Love Area.
Love Area Part 2 Information
Links