My Only 12% is a Thai BL series that follows two childhood best friends from high school to university. The main characters are neighbours who grew up together and developed a close bond. Yet, their relationship becomes complicated as romantic feelings emerge. The protagonist feels tormented about his secret crush, which he doesn't believe will be reciprocated.
Filled with heartfelt sentimentality, My Only 12% is a warm, tender coming-of-age tale. The thoughtfully crafted narrative explores many meaningful themes, including adolescence, first love, and family bonds. The two talented lead actors are tailor-made for their roles, adding emotional sensitivity to a delicate childhood love story. This wholesome BL series makes me care about the protagonists and champion their romance.
My Only 12% Summary
What is the drama called?
ลุ้นรัก 12%
Where was the series made?
Thailand
When was the drama released?
2022
How long is My Only 12%?
Around 10 hours
What is the genre?
School romance
How would you describe the series?
Nice and gentle
How many episodes are in My Only 12%?
14 episodes
How long is each episode?
Around 40 minutes
Plot

Eiw is a 15-year-old teenager who lives with his single mom and two older siblings. His older brother Pao and sister Hom are university students, so he's the youngest in the family. A sensitive boy, Eiw has delicate emotions and often feels self-conscious about himself. He worries about not being as tough, assertive, or physically adept as other boys his age. His parents and siblings often coddle Eiw, treating him like the baby of the family.
Cake is Eiw's childhood best friend who lives next door. These two neighbours are the same age and grew up together. Both their families run food-based businesses, so they get along well. Cake and Eiw have developed a close bond over the years. Eiw hangs out at his house, takes the bus to school every morning, and shares family meals. They're even comfortable sleeping in the same bed together. Cake gives the best cuddles, especially when Eiw needs comfort at night.
Despite their years of friendship, Eiw and Cake don't hang out at school. The outgoing Cake is a popular figure at school. He gets involved in various activities, especially sports. However, Eiw isn't a part of any extracurricular clubs. He only hangs out with his two friends, Fee and Kung. Eiw purposely stays away from Cake to avoid being in his shadow. On campus, he feels more comfortable having different social circles instead of mingling together. However, they're back to being chummy outside of school.
Eiw has a secret crush on Cake. He has pined after his best friend for a while. However, he hasn't confessed his love for various reasons. For starters, Eiw doesn't feel comfortable about his sexuality. This fifteen-year-old boy hasn't come to terms with being attracted to another guy. In addition, Eiw doesn't believe his feelings are reciprocated. While Cake is close to him, he treats his neighbour platonically instead of romantically.
Cake also seems interested in pursuing Rin, a female classmate at school. Eiw seems resigned that a romance is impossible between them. Nonetheless, he continues pining after his childhood friend. As he represses his feelings, Eiw agonizes over their intimate exchanges. The burden of unrequited love begins to weigh on Cake and Eiw's friendship.
My Only 12% Trailer
My Only 12% Cast
Characters
Eiw
Earth Katsamonnat Namwirote (เอิร์ธ กัษมนณัฏฐ์ นามวิโรจน์)

Eiw is a 15-year-old teenager who lives with his divorced mom and two older siblings. His family coddles him like the baby of the family. Eiw is a sensitive boy with a quiet, empathetic personality. He has a secret crush on Cake, his best friend who lives next door. However, he doesn't believe Cake reciprocates his feelings.
Earth Katsamonnat Namwirote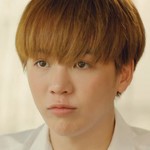 Earth Katsamonnat Namwirote (เอิร์ธ กัษมนณัฏฐ์ นามวิโรจน์) is a Thai actor, also known as Cooheart. He is born on November 1, 1996. His first BL project is the 2018 series, Love by Chance. He also appeared in its 2019 sequel, Love By Chance 2. Earth's other works include Until We Meet Again (2019), 7 Project (2021), Saneha Stories 4: Thanon Sai Saneha (2022), and My Only 12% (2022).
Cake
Santa Pongsapak Oudompoch (แซนต้า พงศภัค อุดมโภชน์)

Cake is a 15-year-old teenager who lives next door to Eiw. They have been best friends since childhood. Cake lives with his parents and a younger sister, Cream. Although Cake and Eiw have a close bond, they don't hang out at school. They mingle in different social circles. Unlike his quiet buddy, Cake is a cheeky, outgoing boy who likes sports, anime, and video games.
Santa Pongsapak Oudompoch

Santa Pongsapak Oudompoch (แซนต้า พงศภัค อุดมโภชน์) is a Thai actor. He is born on November 5, 2003. His first BL project is the 2021 anthology series, 7 Project. He also starred in the 2022 drama, My Only 12%.
Supporting Cast

Eiw's mom
Kai Nipawan Taveepornsawan (ไก่ นิภาวรรณ ทวีพรสวรรค์)

Hom
Afterday (ฟิล์ม พิชญา สุขพัฒน์)

Pao
Prem Warut Chawalitrujiwong (เปรม วรุศ ชวลิตรุจิวงษ์)

Fee
Benz Panupun Vongjorn (เบนซ์ ภาณุพันธ์ วงศ์จร)

Kung
Peak Peemapol Panichtamrong (ภีมพล พาณิชย์ธำรง)

Peak
Fort Wayupak Tangruen (โฟต วายุภักษ์ แตงรื่น)

Tah
Teepor Krit Srisukwattananan (ทีป้อ กฤษฏิ์ ศรีสุขวัฒนานันท์)

Palm
Oat Tharathon Phumphothingam (โอ๊ต ธราธร พุ่มโพธิงาม)

Sand
O Puwanai Sangwan (โอ ภูวนัย แสงวรรณ์)

Cream
Fairy Kirana Pipityakorn (แฟร์รี่ กิรณา พิพิธยากร)

Cake's mom
June Poramaporn Jangkamol (จูน ปรมาภรณ์ จ่างกมลt)

Cake's dad
Lift Supoj Janjareonborn (สุพจน์ จันทร์เจริญ)

Min
Pang Panadda Kaeward (แป้ง ปนัดดา แก้วอาจ)

Rin
Jida Jidapa Siribanchawan (จิด้า จิดาภา ศิริบัญชาวรรณ)

Noey
Pineare Pannin Charnmanoon (พายอาร์ พัณณิน ชาญมนูญ)

Tal
Title Tanatorn Saenangkanikorn (ไตเติ้ล ธนธร เสนางคนิกร)

Aut
Ryu Pakphum Jitpisutsiri (ริว ภักดิ์ภูมิ จิตต์พิสุทธิ์สิริ)

Pu
Tae Weerapat Toemmaneerat (เต้ วีรภัทร เติมมณีรัตน์)
Cast Highlights
The leads (Earth and Santa) previously appeared together in the 2021 Thai anthology series 7 Project. Earth also appeared in various BL works, including Love By Chance (2018), Love By Chance 2 (2020), Until We Meet Again (2019), and Saneha Stories 4: Thanon Sai Saneha (2022).
The actress who portrays Hom (Afterday) is the original creator of My Only 12%. She also wrote the story for the popular Thai BL drama Bad Buddy (2021).
Pao's actor (Prem) starred in the 2022 drama Between Us. He also appeared in Until We Meet Again (2019), 7 Project (2021), and Even Sun (2022).
Fee's actor (Benz) starred in the 2022 BL drama Coffee Melody. He also appeared in Call It What You Want (2021) and its sequel Call It What You Want 2 (2021).
The actor who portrays Kung (Peak) starred in the 2016 BL drama Make It Right and its 2017 sequel Make It Right 2. He also starred in the 2020 series You Never Eat Alone and 7 Project (2021).
My Only 12% Review
Review

Early on, it dawned upon me that My Only 12% would be a special BL drama. The series makes a positive first impression with its cozy vibes, delicate emotions, and sentimental messages. Each well-written scene highlights the teen protagonists and their charming personalities, helping me understand them as individuals. I feel reassured by the skilled storyteller, who depicts a tender bond between two childhood friends. My Only 12% gives me the confidence it would convey a gentle, graceful adolescent romance.
Enjoying My Only 12% requires patience. This lengthy series takes time to develop the plot and focuses on platonic interactions, so don't expect BL content for a while. The main characters may seem close and cuddle in bed, but they are only best friends. Eiw struggles with his secret crush, a sympathetic storyline that makes the early episodes compelling. My Only 12% explores various aspects of Eiw's unrequited love, from his hopeless confusion to his tormented longing. He goes on a deep, meaningful coming-of-age journey that unfolds exquisitely.
Eiw carries a different aura than most BL leads. He doesn't feel compelled to act aggressively or assert macho posturing. Instead, he's committed to being gentle and empathetic. Eiw wears his heart on his sleeves and challenges the notion that displaying fragility is a weakness. His actor (Earth) is sensational. He brings sweetness and childlike innocence to an emotionally honest performance. Earth embodies his character so convincingly that Eiw feels like a genuine person with complex thoughts & feelings. This role is perfectly designed to highlight the lead's best qualities.
Cake's actor (Santa) exudes likable charisma. He has a cheeky boy-next-door charm that helps you understand why Eiw is fond of him. Also, the two costars share natural chemistry and establish an engaging rapport. However, the relationship takes too long to progress. There's more emphasis on friendship than romance. Plus, a few exchanges come across as sweet yet saccharine. It's a teen love story viewed through the lens of a One Direction song than a Jane Austen classic. Regardless, I remain enchanted by this adorable couple. I was rooting for them to get together!
My Only 12% contains many thoughtful messages about the growing pains of adolescence. As Eiw experiences various challenges, he must learn how to handle these hardships with maturity and poise. Fortunately, Eiw has an excellent support system, from respectful friends to doting family members. They offer advice to turn heartbreaking moments into valuable lessons for growth and empowerment. The best scenes often involve Eiw's insightful chats with his loved ones. My Only 12% shines whenever it showcases compassion, introspection, and self-discovery.
My Only 12% can be overemotional. Eiw tends to cry too much, exceeding my threshold for self-pity in a drama. After a while, I want him to respond differently than shedding tears all the time. Also, the storylines feel less cohesive in the second half. The final episodes shift the attention to family angst, removing the spotlight from the leads' relationship. The melodrama hardly involves Cake, who gets relegated to a supporting role. Despite a tiny dip in quality, My Only 12% remains a beautifully uplifting journey. This BL series is honest, heartfelt, and humanizing.
Summary
Sentimental story
My Only 12% is a thoughtful coming-of-age tale that explores adolescence and first love. The sentimental story contains charming leads, meaningful messages, and many well-written scenes.
Gentle romance
This love story portrays the tricky transition from a childhood friendship to a teen romance. Although the couple faces an emotional journey, they share warm chemistry and adorable scenes.
Sensitive acting
Eiw's actor (Earth) is brings sweetness and sensitivity to his performance. This role seems tailor-made for him, highlighting his best qualities. His costar (Santa) is bubbly and charismatic.
Sad ending
My Only 12% has a sad ending that focuses on Eiw's family angst. As expected, there's a lot of crying in the melodramatic finale. However, Cake is by Eiw's side and supports him emotionally.
Warm artistry
This series has a warm, cozy ambiance with gorgeous visuals. I really love the bedroom decorations. The props, like manga and posters, highlight the characters' personalities.
86%
My Only 12% is a heartfelt BL series with genuine characters, thoughtful themes, and sentimental exchanges. This tender teen love story portrays friendship and first love exquisitely.
My Only 12% Series Explained
Analysis
Story
Unrequited love

Eik has a secret crush on Cake, his childhood friend. However, Eik only gives himself a 12% chance of Cake reciprocating his love. The number is pitifully low, showing he has little confidence in his success. Yet, the probability isn't zero. Eik doesn't think this romance is impossible. He maintains a glimmer of hope that Cake would feel the same way about him. Despite predicting an 88% chance of failure, Eik disregards his dismal odds and desperately wants to believe in the 12%.
If Eik had a 0% chance of success, he wouldn't agonize over his secret crush. He'd give up on pining after Cake, knowing it was a lost cause. However, 12% is slightly more conceivable than 0%. The small percentage creates just enough plausibility for Eik to hold onto false hope. He can keep fantasizing about his best friend and interpret his camaraderie as a romantic interest. Deep down, Eik doesn't expect Cake to return his feelings. Cake acts like a straight guy who shows interest in girls. Nonetheless, Eik hears a voice in the back of his mind that asks, "But what if…?"
Describing your romantic success rate as 12% is a heartbreaking statistic. It's worse than a lower number in some ways. If your probability was in the single digits, you'd settle for more realistic expectations. A 2% likelihood means you pretty much know it isn't going to happen. However, 12% is just high enough to delude yourself that it might be a possibility. Eik gets his hopes up, thinking Cake could like him back. In every interaction, Eik remains wishful before he's crushed by Cake's nonchalance. 12% represents the tragic feeling of unrequited love. You long for someone unattainable despite understanding the odds are almost futile.
Friends to lovers

Eiw's love was not reciprocated at the start of My Only 12%. Early on, Cake viewed Eiw as a platonic childhood friend, treating him like a brother. Instead, Cake was preoccupied with Rin. He dedicated all his time to her, from long phone calls to frequent online messaging. Although it wasn't intentional, Cake prioritized his girlfriend and neglected his best bud. Eiw responded by alienating himself from Cake. Everyone noticed they weren't hanging out together anymore.
In Episode 5, Eiw came out to his sister. As Cake watched their tearful exchange from afar, he didn't know why his friend was upset. Typically, Eiw would confide in him. Now, they led separate lives and kept secrets. Cake realized they had grown apart. He didn't like their distant dynamic. Their separation made him discover how much he cherished Eiw's companionship. Subsequently, Cake cooled off around his girlfriend. He shifted his attention to preserving the bond with Eiw. Cake weighed his options and concluded that Eiw mattered more than Rin.
Suddenly, Cake must move away with his family. He struggles with his long-term separation away from Eiw. Notice how Cake doesn't react emotionally when breaking up with Rin or saying farewell to his school friends. His response is subdued. In contrast, he's distressed about leaving Eiw. Through self-reflection, Cake realizes he sees Eiw as more than just a friend. His attachment resembles a romantic love. Three years abroad strengthened his feelings and gave him clarity about their bond. At last, after conquering their self-doubt, these childhood friends finally become lovers.
Romance
Eiw and Cake

On top of his unrequited love, Eiw is conflicted about his sexuality. As this fifteen-year-old boy navigates a sensitive time of his adolescence, he struggles with his attraction to another guy. Eiw uses unkind words to describe his feelings for Cake: "abnormal", "wrong", and "stain". His vocabulary seems shockingly intense for an innocent teenage crush, right? Eiw's torment reflects what many LGBTQ youths (and adults) experience. He is confused and condemns his desires.
In Episode 4, Eiw has an emotional meltdown after watching Love of Siam. The classic gay film triggers him for several reasons. Firstly, he sees agonizing parallels between the movie characters and his personal situation, like a mirror of his unattainable love. Secondly, the story's sad ending reiterates Eiw's anxieties that he'd suffer a similar fate. And thirdly, Eiw must confront his same-sex attraction after watching the guys kiss. He can't deny his feelings and pretend to see Cake as a friend anymore. Eiw admits he wants romantic intimacy in their platonic relationship.
Cake confesses his love in Episode 12 and cheekily says, "I'll be gay with you because I love you so much." That's the defining line of the series. Although his words sound lighthearted, they come with powerful messaging. Eiw hated himself for being gay over the past eighteen years. He attached only negative sentiments to his attraction, which brought constant heartbreak. Yet, Cake associates warmth and positivity with Eiw's sexual identity for the first time in his life. Cake reassures Eiw that being gay isn't a burden. It's a celebrated connection that brings us together.
Pride

Once their relationship started, Cake wanted the world to know they were boyfriends. That Facebook couple status springs up almost right away! Cake never tries to hide their romance from friends or family. His candour leads to some funny scenes, especially with Eiw's friends. From Kung's nervous laughter to Fee's perplexed expression, they react in shock each time Cake and Eiw display public affection. 😅
Eiw is shy about these romantic exchanges. Although not in the closet, he isn't comfortable broadcasting their relationship publicly. Part of him still feels self-conscious about being gay, like it's a scandalous secret. However, Cake instills a sense of pride in his boyfriend, encouraging him to be open with their love. Cake teases Eiw around campus, such as announcing "I love you" very loudly. He also gives spontaneous kisses, no matter who sees them. The PDA is deliberate. Cake wants Eiw to be honest instead of feeling ashamed of his sexuality.
When Eiw insists on discretion, Cake replies cheekily, "If they don't wanna see, just close their eyes." Although this comment is spoken in jest, it represents a powerful mantra. It shows that Cake won't compromise himself to appease homophobic attitudes. If this romance makes others uncomfortable, that's their damn problem. They can close their eyes, live in denial, and pretend gay couples don't exist. Regardless, Cake will continue feeling proud of his boyfriend and flaunt their love everywhere.
Eiw and Kung

Although I like Eiw and Cake as a couple, I secretly supported another pairing throughout My Only 12%. Does anyone else think Kung is ~the one that got away~? Despite their platonic interactions, I still picked up romantic signals between Eiw and Kung. From their chats to their glances, every exchange fuelled my shipper's fantasies. In the early episodes, Kung did the friends-to-lovers trope better than Cake. In the later episodes, I got annoyed at Tal for flirting with Eiw because that should've been Kung!
Do you know who else I secretly shipped? Kung and Cake. I don't know if I can find the justification for this random fantasy pairing. It stems purely from my imagination. *lol* Kung and Cake share a few scenes together during My Only 12%, although there's nothing romantic in their conversations. Even so, I still sense a subtle energy between the two characters. Initially, I interpreted it as tension because Kung and Cake competed for Eiw's affection. Then, I realized it might have been sexual tension since Kung and Cake wanted each other instead. OMG!
I also ship Kung and Fee! Kung's character screams *perfect boyfriend material*, so I was determined to pair him off with any guy in proximity! I'm fascinated by the relationship dynamic between Eiw, Fee, and Kung. Although never explicitly stated, I know this friendship originated because they were the three non-athletic guys in school. Kung, a computer nerd, has little in common with theatre club gays like Fee or Eiw. Yet, Kung hangs out with them as the only alternative to the campus jocks. This social group formed because they didn't want to play basketball at lunch.
Hom and Peak

Hom and Peak's romantic subplot is the worst part of My Only 12%. This storyline represents everything I don't want to watch. First of all, why are we focusing on a BG pairing in a BL series? C'mon, know your viewership demographics and stop wasting time on straight romances. We could've used those scenes to give Kung a sweet, wholesome boyfriend. 😭 Or at least make it GL and pair Hom with her first girlfriend. Anything would've been better than another boy-girl love story.
Second of all, that age gap is uncomfortable. Hom, you're a 19-year-old adult woman! Stay away from that 15-year-old teenage boy. To be fair, she turned him down in the end, but it shouldn't have been an agonizing decision. Once Peak started flirting with her, tell that kid to scram! With that said, I snicker at how Hom's face darkens when she overhears someone condemning age gaps in relationships. Hom enters a store, and two strangers just happen to gossip about older women with younger men at that exact moment. The social commentary isn't subtle. LOL.
And third of all, the Hom and Peak scenes are BORING. This secondary romance is dull, repetitive, and obnoxious. Peak is an irrelevant supporting character who should've stayed in the background. He also lacks charm. I hate how Peak would pester her with his childish, overbearing advances. After the three-year time skip, Peak and Hom reunite at the hospital. He tears Hom away from her bedridden mother to recite his cheesy pick-up lines. Oh my god, give it a rest! Her mom is dying of cancer! She has more urgent priorities than paying attention to a twerp like you.
Ending
Sad ending

My Only 12% has a sad ending where Eiw's mom dies from cancer. Although Eiw's mother knew about her illness, she hid her diagnosis from the rest of her family. She didn't want to worry them. As her health deteriorated, she collapsed and became unconscious while alone. Eiw and his siblings discovered their mother's terminal illness almost too late. With little remaining time left, she spent her final days in the hospital and said her goodbyes before passing away.
The final episode begins at her funeral. Eiw and his siblings lean on each other for support. Their estranged father appears for the ceremony, but Eiw doesn't want to talk to him. Apparently, he was a heavy smoker. His thirdhand smoke may have contributed to her cancer, so Eiw blames his father. However, Pao and Hom don't want him to hold onto this vendetta. With Cake's gentle guidance, Eiw chats with his dad. Eiw lectures him for not quitting smoking, while the dad appears remorseful. After this breakthrough, they slowly repair their relationship.
Afterwards, the series jumps a year later. The characters resume their ordinary lives. Eiw is about to graduate from university. He's still in a stable relationship with his boyfriend Cake. Meanwhile, his sister Hom has agreed to date Peak. Eiw tells his mother not to worry about the family because they're all doing well. They also maintain regular communication with their father. The final scene is between Eiw and Cake, who references the 12% chance of a successful first love. Cake confirms that he loves Eiw 100% before showering his boyfriend with cheeky kisses.
Ending explained

My Only 12% began with dismal odds. Eiw was a tormented teen who felt deeply pessimistic about his future. He only gave himself a meagre chance of falling happily in love with his childhood crush. Not 50%, not even 25%, but a hopelessly bleak 12% possibility of mutual love. The low probability was tied to his lack of self-esteem. Growing up as a confused gay kid, Eiw didn't believe someone could love him romantically. At age fifteen, Eiw seemed resigned to living with loneliness and disappointment.
Yet, life was not as grim as Eiw had predicted. His childhood best friend defied expectations and felt the same way about him. Yes, it took a while for Cake to recognize these feelings. And yes, their confession only came after lots of emotional turmoil. Nonetheless, Cake reciprocated his attraction and wanted a relationship with him. Eiw slowly gains confidence, overcomes his self-doubt, and discovers he is lovable. Contrary to what he believed as a teenager, Eiw deserves more than a 12% chance of happiness.
My Only 12% ends with a tragic probability. With nearly a 0% chance of surviving cancer, Eiw's mom passes away. This is one instance where Eiw doesn't defeat the odds. Life works in mysterious ways. Occasionally, you get lucky and overcome a 12% chance of success. Yet, miracles don't happen all the time, and you may lose to the 88% likelihood of failure. The moral of the story is that you can't predict your happiness. Even so, the series encourages you not to lose hope. Keep thinking optimistically, and the worst odds may fall in your favour someday.
My Only 12% Episodes
Episode Guide

Start Date August 12, 2022
End Date November 11, 2022
Episodes 14 episodes
Episode Length 40 minutes
My Only 12% has a total of 14 episodes. Each episode is around 40 minutes long. It is a long BL drama, and you can finish the entire series in around 10 hours. My Only 12% started on August 12, 2022 and ended on November 11, 2022.
Episode 1
Episode 2
Episode 3
Episode 4
Episode 5
Episode 6
Episode 7
Episode 8
Episode 9
Episode 10
Episode 11
Episode 12
Episode 13
Episode 14
Episode Reviews
Episode 1
It's a cute start to this love story between the childhood best friends. I enjoy their close bond. Oh, Eiw cuddles Cake while sleeping in the same bed as him. That's intimate for platonic friends, hmm?
Episode 2
Both leads are doing a great job with their performances. Eiw's actor comes across as so genuine in his scenes. He seems tailor-made for his role, as if the series customized the character based on him.
Episode 3
OMG. Taking a shower with the door slightly ajar is so ~BL~. I enjoy the warm, cozy friendship scenes between Eiw and Cake. However, Cake seems to treat Eiw like a brother than a love interest.
Episode 4
Cake bros down when hanging out with his school friends. Yet, he acts differently around Eiw and treats him sweetly. OMG, Eiw gives a devastating response to the Love of Siam movie!
Episode 5
Eiw's coming-out chat with his sister is a great moment. However, I hate her romantic subplot with that high school kid. Is Kung supposed to a love interest for Eiw? I get vibes from him lol.
Episode 6
Wow, Eiw gave away all that money without questioning Sand's motives even once. He's too trusting! I really like the chat Eiw has with his brother afterwards. Pao gives him gentle life advice.
Episode 7
The romance between the sister and that annoying kid needs to STOP. No more scenes with them! Oh no, Cake is moving away!? Wow, that confrontation on the bridge is emotionally charged.
Episode 8
OMG, can that pesky twerp leave the sister alone!? I like that scene where Eiw comforts a crying Cake after his breakup. What makes this relationship engaging is the strength of their emotional bond.
Episode 9
It's weird how Eiw can't function without Cake. Their codependency seems unhealthy. Fee is a good friend, and I like that he keeps Eiw company. I'm glad to see Eiw's growth at the end of the episode.
Episode 10
The time skip is exciting! I crack up at Cake's annoyance because Eiw is busy talking on the phone. How the tables have turned, haha~ Cake's feelings for Eiw seem to have intensified after his return.
Episode 11
This episode is annoying. Cake's jealousy and insecurities are such awful looks on him. How could he say Eiw doesn't care about him!? Ugh, their relationship drama has dragged on for too long.
Episode 12
Yay, they're finally together! My favourite line is when Cake says, "Then I'll be gay with you." Aww, that's sweet. Also, I laugh at how their friends react to these public displays of affection, haha.
Episode 13
Wow, the last stage of cancer isn't a good diagnosis. The mom won't survive… I like the emotional exchanges with Eiw's family. Oh no, that twerp is back. Stop hitting on the sister! Her mom is dying!
Episode 14
I kinda love My Only 12% for using this finale to rip apart the tobacco industry lol. However, the finale shifts too much focus to the family melodrama. Cake feels irrelevant to the storyline.
My Only 12% Information
Links
Studio Wabi Sabi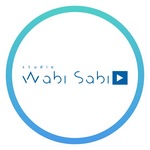 Studio Wabi Sabi is a Thai BL studio that made Love by Chance (2018), Until We Meet Again (2019), and the En of Love trilogy (2020). It also created 7 Project (2021), My Only 12% (2022), and Between Us (2022).
Director
New Siwaj Sawatmaneekul (ศิวัจน์ สวัสดิ์มณีกุล) is a Thai director. His first BL project is the 2016 series, Make It Right. He is also the director for Make It Right 2 (2017), Love by Chance (2018), Until We Meet Again (2019), and My Gear and My Gown (2020). In 2022, New directed Star in My Mind and its companion series Sky in Your Heart. Later that year, he also made My Only 12% and Between Us. Additionally, he directed A Boss and a Babe (2023) and Our Skyy 2 (2023).
Author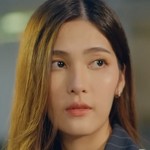 Afterday (ฟิล์ม พิชญา สุขพัฒน์) is a Thai author. She penned the stories for two BL series, including Bad Buddy (2021) and My Only 12% (2022). In addition, Afterday appeared as a supporting actress in My Only 12%.