Coffee Melody is a Thai BL series about a cute, flirty romance in a coffee shop. The main character is a songwriter going through a creative slump. After visiting a café, he develops a crush on the friendly owner. As the protagonist falls in love, he finds the inspiration to make music again.
Despite some clunky episodes, Coffee Melody overcomes inconsistency issues and offers a few intriguing storylines. It mixes a cozy romance with light drama and meaningful character growth. I like how the series portrays the delicate relationship dynamics between friends, family, colleagues, and lovers. Although not perfectly executed, the narrative promotes thoughtful messages with moments of sweet sentimentality.
Coffee Melody Summary
What is the drama called?
Coffee Melody เพลงที่รัก
Where was the series made?
Thailand
When was the drama released?
2022
How long is Coffee Melody?
Around 7 hours
What is the genre?
Romance
How would you describe the series?
Nice and gentle
How many episodes are in Coffee Melody?
10 episodes
How long is each episode?
Around 35 to 40 minutes
Plot

Duen Yi is a songwriter who works for a record label company. In the past, he has created some hit songs. For his latest assignment, he must write a new debut song for an up-and-coming group, the Winter band. However, Duen Yi is in a creative slump and can't come up with anything creatively. His best friend, Chan Chao, works for the record label. She constantly checks his work progress and reminds him about urgent deadlines. Nonetheless, Duen Yi can't overcome his writer's block to make a great piece of music.
Chan Chao has an appointment with Tit Nuea, a member of the Winter band. She asks Duen Yi to tag along, hoping this meeting will inspire some creativity in him. Upon arrival, Duen Yi develops an immediate crush on the coffee shop owner, Pleng Ruk. They hit it off during their first encounter. Duen Yi is forward with his flirtatious advances, making his romantic interest clear. Pleng Ruk maintains a warm and friendly demeanour towards his customer.
Later, Duen Yi revisits the coffee shop to flirt with Pleng Ruk. They continue their pleasant interactions. Pleng Ruk is knowledgable about coffee, and Duen Yi feigns interest in the topic to get closer to him. Jean, one of the café employees, even teases him for making his flirting this obvious. However, Duen Yi is troubled by the close bond between Pleng Ruk and Tit Nuea, who seem chummy. Duen Yi feels annoyed with the musician, perceiving him as a love rival. Despite the animosity, Tit Nuea wants to befriend Duen Yi, the songwriter working on his band's first song.
Tit Nuea is the vocalist of the Winter band. He formed this group with his high school friends, Thunwa, Khua Ioke, and Nam Nhaw. They're all grateful to sign a contract with a record label to launch their careers. Chan Chao is happy to be their manager and believes they show much promise. Chan Chao's boss Nava wants to insert one of his company's trainees, Sri Kham, into the band. Tit Nuea seems okay with the decision. The band leader, Thunwa, is hesitant and doesn't believe this new member fits in with their group.
Duen Yi attends one of the band rehearsals and agrees this group has talent. However, he's still uninspired and can't create a decent song for their debut. Duen Yi voices these concerns to Pleng Ruk, who is sympathetic. Pleng Ruk makes snacks and drinks to get his creative juices running. Touched by his kindness, Duen Yi finds himself falling for the coffee shop owner. Simultaneously, he's starting to feel inspired to write a love song. Despite their rapport, Pleng Ruk seems reluctant to make a move on Duen Yi. Duen Yi can't figure out what's holding him back.
Coffee Melody Trailer
Coffee Melody Cast
Characters
Duen Yi
Benz Panupun Vongjorn (เบนซ์ ภาณุพันธ์ วงศ์จร)

Duen Yi is a songwriter who made some hit music in the past. His latest assignment is to create a debut song for an up-and-coming band. However, he's in a creative slump and can't overcome his writer's block. Duen Yi develops a crush upon meeting Pleng Ruk, the coffee shop owner. He has a flirtatious personality and makes forward advances on Pleng Ruk.
Benz Panupun Vongjorn

Benz Panupun Vongjorn (เบนซ์ ภาณุพันธ์ วงศ์จร) is a Thai actor. He is born on May 5, 1997. His first BL project is the 2021 series, Call It What You Want. Benz also appeared in the sequel Call It What You Want 2. In addition, Benz starred in Coffee Melody (2022) and has a supporting role in My Only 12% (2022).
Pleng Ruk
Pavel Naret Promphaopun (นเรศ พร้อมเผ่าพันธ์)

Pleng Ruk owns a coffee shop called Half Moon. He employs Jean, Tunim, Bai Bua, and Bai Toei, who all adore their boss. Pleng Ruk is enthusiastic about coffee and has a lot of knowledge on this topic. He also enjoys making tasty snacks. Pleng Ruk has a warm, friendly personality, quickly making Duen Yi develop a crush on him.
Pavel Naret Promphaopun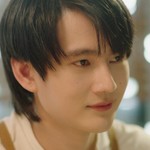 Pavel Naret Promphaopun (นเรศ พร้อมเผ่าพันธ์) is a Thai actor. He is born on May 6, 1997. His first BL project is the 2019 series, 2 Moons 2. In addition, Pavel starred in the 2022 drama, Coffee Melody.
Tit Nuea
Tar Tinnaphat Leelaphiphatkul (ตา ตฤณภัทร ลีลาพิพัฒน์กุล)

Tit Nuea is a part of the Winter band, serving as the lead vocalist. Tit Nuea formed this band with his high school friends, Thunwa, Khua Ioke, and Nam Nhaw. Their group feels grateful about signing a contract with a record label to launch their careers. Their manager, Chan Chao, believes in the band's talent. However, Duen Yi feels dubious about Tit Nuea's close relationship with Pleng Ruk.
Tar Tinnaphat Leelaphiphatkul

Tar Tinnaphat Leelaphiphatkul (ตา ตฤณภัทร ลีลาพิพัฒน์กุล) is a Thai actor. His first BL project is the 2022 series, Coffee Melody.
Jean
Palm Veerapat Chalermponprapha (ปาล์ม วีรภัทร เฉลิมพลประภา)

Jean is one of the employees at Pleng Ruk's coffee shop. He has a playful rapport with his boss, and they like to tease each other. Jean is also friends with Chan Chao, who used to be his senior in their university days. Chan Chao and Duen Yi ask Jean to keep an eye on Tit Nuea and Pleng Ruk's relationship.
Palm Veerapat Chalermponprapha

Palm Veerapat Chalermponprapha (ปาล์ม วีรภัทร เฉลิมพลประภา) is a Thai actor. His first BL project is the 2022 series, Coffee Melody.
Supporting Cast

Chan Chao
Minty Chuthikan Chawasathienphong (ชุติกาญจน์ ชวเสถียรพงศ์)

Nawa
Max Sarit Phermsuwan (แมกซ์ สาริทธิ์ เพิ่มสุวรรณ)

Thunwa
Nice Pitayut Orsuwan (พิทยุตม์ ออสุวรรณ)

Sri Kram
Beam Atichart Lawansathian (บีม อติชาติ ลาวัณย์เสถียร)

Khua Ioke
Ice Chissnuphong Wongsrivilas (ชิษนุพงศ์ วงษ์ศรีวิลาศ)

Nam Nhaw
Arm Wesawat Wongsrivilat (วสวัตติ์ วงษ์ศรีวิลาศ)

Tunim
Preem Petchpiangpo Seuasuwan (พรีม เพชรเพียงพอ เสือสุวรรณ)

Bai Bua

Bai Toei

First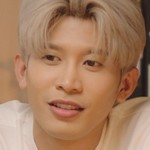 Joe
Run Kantheephop Sirorattanaphanit (กัณต์ธีภพ ศิโรรัตนพาณิชย์)

Duen Ai
Menz Narongrach Tharedkiattikul (เม่น ณรงค์รัชช์ ธเรศเกียรติกุล)

Duen Yi's dad

Duen Yi's mom

Nara
Pangpond Potchana Lertchanachomphu (ปังปอนด์ พจนา เลิศชนะชมภู)

Pim
Pimpim Nara Chitrat (นารา จิตรัตน์)

Lee Jia

Mermaid
Ajarnnueng Phanuwat Sinsaejadhai (อาจารย์หนึ่ง ภาณุวัฒน์ ซินแสจัดให้)
Cast Highlights
Duean Yi's actor (Benz) starred in the 2021 Thai BL series Call It What You Want and its sequel Call It What You Want 2. In addition, he appeared in the 2022 BL series My Only 12% in a supporting role. Meanwhile, Plengrak's actor (Pavel) starred in the 2019 BL drama 2 Moons 2.
Coincidentally, the leads Benz and Pavel are born one day apart from each other. Benz's birthday is on May 5, 1997, while Pavel's birthday is on May 6, 1997.
The actor who portrays Jean (Palm) has a supporting role in the 2023 series La Pluie.
Tanwa's actor (Nice) had supporting roles in the 2021 BL series Second Chance and the 2022 drama Ai Long Nhai. Khualok, Namnao, Joe, Pim, and Nara's actors (Ice, Arm, Run, Pimpim, and Pangpond) also appeared in Second Chance.
Sekram's actor (Beam) had a supporting role in the 2022 office BL drama Check Out. He has a steamy sex scene in the epilogue special.
Coffee Melody Review
Review

Coffee Melody is a light, casual story with cute characters, cozy romances, and comical exchanges. Occasionally, it offers thoughtful plots with sentimental messages. Despite its inoffensiveness, this series is getting hammered in the reviews. The general consensus regards it as a dull, uneventful BL drama with slow pacing. While I don't feel passionate about Coffee Melody, it gets too much hate from the audience. Seeing all the negativity evokes my natural urge to defend the underdog.
Contrary to what the title implies, the selling point of this series isn't the coffee or the music. Coffee Melody deals with surprisingly sophisticated storylines that highlight romance, career, friendship, and family. The protagonists and supporting characters are conflicted about love or work, which leads to intriguing dilemmas. The series shows moments of brilliance where it conveys meaningful life philosophies. I'm impressed whenever the characters have mature discussions and resolve their disputes sensibly.
Despite some insightful moments, the writing quality is inconsistent. Coffee Melody suffers from clunky exchanges and silly scenes with ridiculous reactions. For instance, the annoying fuss with Pleng Ruk's ex is a colossal misstep. The story also falls on the mundane side, failing to maximize the drama in many banal subplots. Some compelling ideas, like Chan Chao's tensions with her boss, have flat execution. Coffee Melody needs a massive dose of adrenaline and pizazz. It can benefit from polishing the script, trimming away filler, and injecting more momentum.
The protagonist, Duen Yi, is a delightful minx. He flirts aggressively, indulges in playful mischief, and wears his heart on his sleeves. His courtship with Pleng Ruk progresses steadily with tender and intimate moments. Unfortunately, their frustrating quarrels sour my opinion about the couple. Furthermore, the relationship doesn't soar to incredible heights due to the weak acting. Both leads exhibit low charisma, so their scenes together never stimulate strong emotions in me. Generally, this cast seems inexperienced and delivers underwhelming performances.
Coffee Melody isn't just focused on romance. It dedicates time to developing friendships and family bonds. I like how the series portrays Duen Yi's close rapport with Chan Chao, emphasizing their unconditional support. Their entertaining banter is more adorable than most of Duen Yi's interactions with his love interest. In addition, Duen Yi has heartwarming scenes with his parents and brother. Likewise, I enjoy the camaraderie between Chan Chao and the band. Everyone's relationship dynamics evolve over the series, displaying growth and solidarity.
Let's go back to the allegations that Coffee Melody is a boring BL drama. Sadly, there's some truth to these critiques. While I'm okay with the relaxed pacing, the narrative lacks exhilarating highs. It never drums up enough enthusiasm to excite me about the next episode. The series may be a little bland compared to its action-packed counterparts. Overall, my feelings about Coffee Melody are mild. However, the public reception seems so chilly that I want to express more admiration. This underappreciated love story is sweet, sensitive, and wrongfully overlooked.
Summary
Cozy story
Coffee Melody explores thoughtful themes about friendship, romance, career, and family. Yet, the story is somewhat mundane and lacks exhilarating highs.
Sweet romance
Duen Yi and Pleng Ruk have a sweet romance that progresses steadily. They share tender relationship moments, although a few of their quarrels are annoying.
Plain acting
The leads don't display enough charisma to make their connection seem convincing. Everyone in the cast appears inexperienced and delivers underwhelming performances.
Happy ending
Coffee Melody has a happy ending after Duen Yi makes a tough choice between choosing love and work. Pleng Ruk gives a weird reaction in Episode 9, but the drama is averted in the finale.
Decent artistry
For a series about songwriting, the music is just okay. Nonetheless, I like the cozy ambiance and warm visuals. There's an effort put into scene compositions, filming locations, and set designs.
73%
Coffee Melody shows moments of brilliance where it highlights mature, meaningful messages. However, some ideas are executed better than others. The bland story is also missing adrenaline.
Coffee Melody Episodes
Episode Guide

Start Date July 18, 2022
End Date September 19, 2022
Episodes 10 episodes
Episode Length 35 – 40 mins
Coffee Melody has a total of 10 episodes. Each episode is around 35 to 40 minutes long. The last episode is around 45 minutes long. It is a long BL drama, and you can finish the entire series in under 7 hours. Coffee Melody started on July 18, 2022 and ended on September 19, 2022.
Episode 1
Episode 2
Episode 3
Episode 4
Episode 5
Episode 6
Episode 7
Episode 8
Episode 9
Episode 10
Episode Reviews
Episode 1
I like Duen Yi's forward personality. He has his sights set on that Pleng Ruk and will take the initiative to make the first move. Secretly, I love his bitchiness towards Tit Nuea for cockblocking him.
Episode 2
Adding a random dude to a pre-existing band is so strange! Can the record label do that? You sign a contract with a corporate biz, and the first thing they do is force this nobody into your group.
Episode 3
I find Pleng Ruk's character vanilla, but I like his scenes with Duen Yi in this episode. OMG, drama with the band! Thunwa is rude to the new guy. I feel bad for Sri Kram, who's just trying to fit in.
Episode 4
I hate all the senseless conflicts in this episode. Pleng Ruk's behaviour is detestable, and I lost all my goodwill for his character. Also, Duen Yi's woeful crying scenes highlight the actor's limitations.
Episode 5
Coffee Melody rebounds strongly with a juicy episode! Wow, fuck Chan Chao's boss for his gross misconduct. LMAO at Chan Chao quipping, "I want the synopsis," to Duen Yi's bitching. 🤣
Episode 6
Duen Yi & Pleng Ruk's have cute scenes in this episode. Love their mature and flippant response to the "jealousy" subplot. However, I secretly ship Thunwa and Duen Yi. Pleng Ruk is too meh for me.
Episode 7
I hate the silly drama with the ex. However, I like the touching scenes with Duen Yi's family. Also, his friendship with Chan Chao is adorable. I admire her for standing firm against the sleazy boss.
Episode 8
I really love the pride flag and LGBT messages displayed in Coffee Melody. Also, am I the only one shipping Joe and Duen Yi's brother together? They'd make a hot random couple. 😚
Episode 9
I respect Chan Chao's conviction. Emotionally, quitting her job couldn't have been an easy decision. Yet, she made the right choice to leave the sleazy boss and this toxic work environment.
Episode 10
Duen Yi working overseas seems like an unnecessary piece of drama. However, I like that he doesn't compromise his career or romance. Thankfully, Pleng Ruk supports his boyfriend's decision.
Coffee Melody OST
Music
Coffee Melody Information
Links
MFlow Entertainment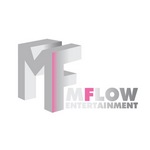 MFlow Entertainment is a Thai BL studio that made Ai Long Nhai (2022). Its portfolio also includes With Love (2021), Second Chance (2021), and Coffee Melody (2022).
Director
Nut Nutthachai Khrueasena (นัท ณัฐชัย เครือเสนา) is a Thai director. His first BL project is Second Chance (2021). He also directed Coffee Melody (2022).