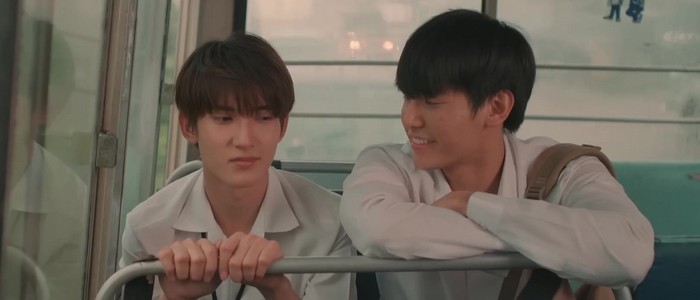 Remember Me is a Thai BL series about a group of childhood friends. The main characters have known each other since they were young. Recently, they welcomed a new member to their social circle. However, their quiet acquaintance doesn't speak. They befriend him anyway, overcoming his communication troubles. As they grow up and head in different directions, their bonds are challenged by emotional turmoil.
I appreciate the thoughtful narrative themes in Remember Me, highlighting friendship and family bonds. The sentimental drama contains vulnerable protagonists in various emotional moments. As the plot progresses, I dislike almost every character and their aggravating storylines. The slow pacing, tedious conflicts, and excessive angst produce an uninspiring BL series.
Remember Me Summary
What is the drama called?
ความรักเขียนด้วยความรัก
Where was the series made?
Thailand
When was the drama released?
2022
How long is Remember Me?
Around 11 hours
How would you describe the series?
Deep and mature
How many episodes are in Remember Me?
14 episodes
How long is each episode?
Around 40 to 45 minutes
Plot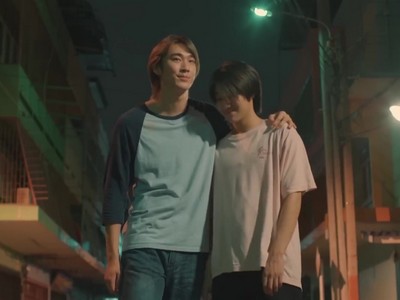 Name is an elementary school student from the city. He moved to a new hometown with his single mother. Name used to be bullied by the other children at his old school. They ridicule him because he cannot speak. Per the counsellor's advice, Name's mom decides to move away for a fresh start. She also home-schools her school instead of enrolling him in a traditional school.
At his new home, Name meets Em, a cheerful child around the same age. Em introduces Name to the rest of his friends, Gun, Champ, and Nan. They don't mind that he is quiet. "That's alright. You can just listen," they tell him. Name begins hanging out with his new friends, joining them in tiny adventures around the neighbourhood. They remain close, even as they grow into their teens.
Gun has a pen pal. They began exchanging letters due to a school assignment in elementary school. However, they continued their correspondence over the years. Gun and his buddy Golf have never met face to face. They only refer to each other as "#8". In high school, Golf wishes to meet his anonymous friend. However, Gun is too shy and feels self-conscious about his acne. Since Golf is a popular guy with handsome looks, Gun backs out whenever they're supposed to meet. They often see each other on public transportation. Yet, Gun never dares to introduce himself.
Em and his friends head off to university, while Name stays behind in his hometown. During an emotional farewell, Name speaks for the first time and asks him to keep in touch. Em promises to communicate regularly with him. Initially, the two friends had numerous chats on MSN. However, Em's busy schedule meant he had less time to talk to Name. As Em drifts away, Name feels alienated by his childhood friend.
Meanwhile, Gun and Golf are architecture students attending the same university. They become friends while working on assignments together. The friendly Golf is eager to spend time with him. However, Gun is self-conscious and doesn't reveal his real identity to his pen pal. The secrecy weighs on him as they become closer. Golf wonders why Gun acts evasively around him.
Remember Me Trailer
Remember Me Cast
Characters
Name
Title Teshin Anusananan (ไตเติ้ล เตชินท์ อนุศาสนนันท์)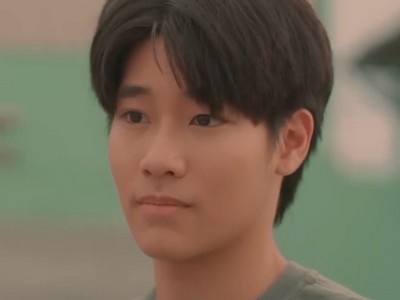 Name is Em's childhood best friend. Name used to be bullied in school due to his inability to speak. Since then, his mother has been home-schooling him. Em befriends Name and introduces him to his other friends. Name hangs out with them, overcoming his communication troubles.
Title Teshin Anusananan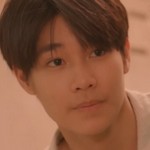 Title Teshin Anusananan (ไตเติ้ล เตชินท์ อนุศาสนนันท์) is a Thai actor. He is born on January 5, 2001. His first BL project is the 2021 drama, The Yearbook. He also stars in Remember Me (2022).
Em
Man Supakrit Charoonmatha (แมน ศุภกฤต จรูญเมธา)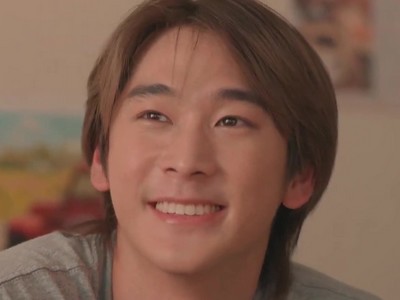 Em is Name's childhood best friend. Em lives with his single mother, who has a close relationship with him. He befriends Name, the new kid who moved into his neighbourhood. Despite Name's inability to speak, Em has always welcomed him in their social circle. Em is studying law at university.
Man Supakrit Charoonmatha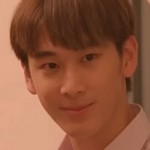 Man Supakrit Charoonmatha (แมน ศุภกฤต จรูญเมธา) is a Thai actor. He is born on May 21, 1999. His first BL project is the 2021 drama, The Yearbook. He also stars in Remember Me (2022).
Gun
First Chalongrat Novsamrong (เฟริสท์ ฉลองรัฐ นอบสําโรง)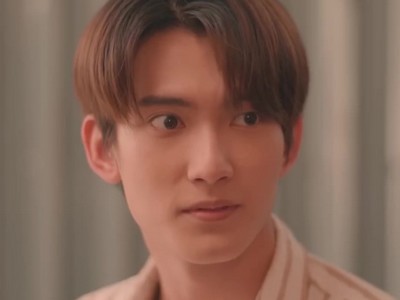 Gun is friends with Em, Champ, Nan, and Name. As a teenager, First feels self-conscious about his acne. Due to his looks, he hesitates to introduce himself to Golf, his pen pal of many years. Gun and Golf reunite at university, where they study architecture together. Although they become friends, Gun doesn't reveal his identity to Golf.
First Chalongrat Novsamrong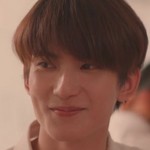 First Chalongrat Novsamrong (เฟริสท์ ฉลองรัฐ นอบสําโรง) is a Thai actor. He is born on April 9, 1998. His first BL project is the 2020 series, 2gether. He also appears in TharnType 2 (2020) and Close Friend (2021). First is the star of Don't Say No (2021), Remember Me (2022), and Be Mine SuperStar (2023).
Golf
Ja Phachara Suansri (จา พชร สวนศรี)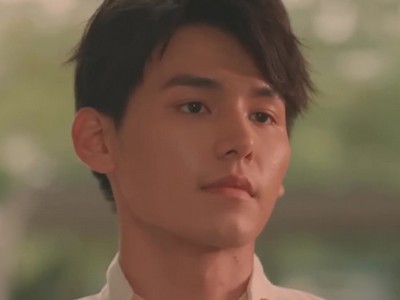 Golf is Gun's pen pal. They started corresponding in elementary school due to an assignment. They have maintained communication for many years without meeting each other. The handsome Golf is popular at school. He studies architecture at university and befriends Gun without knowing his actual identity.
Ja Phachara Suansri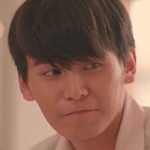 Ja Phachara Suansri (จา พชร สวนศรี) is a Thai actor. He is born on April 6, 1998. His first BL project is the 2019 drama, Until We Meet Again. He also appears in TharnType 2 (2020) and Close Friend (2021). Ja is the star of Don't Say No (2021), Remember Me (2022), and Be Mine SuperStar (2023).
Supporting Cast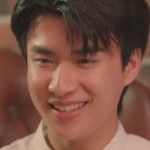 Champ
Em's friend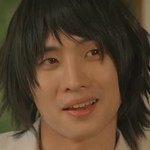 Nan
Em's friend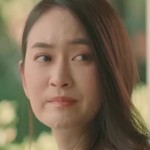 Chompu
Nan's love interest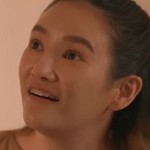 Name's mom
Name's parent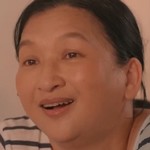 Em's mom
Em's parent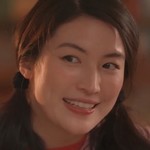 Cha-em
Champ's sister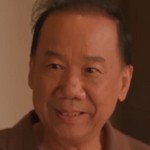 Champ's grandpa
Champ's grandparent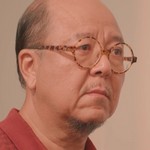 Champ's dad
Champ's parent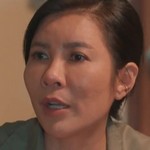 Champ's mom
Champ's parent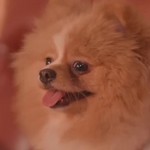 Lucky
Champ's dog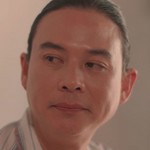 Gun's dad
Gun's parent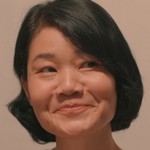 Gun's mom
Gun's parent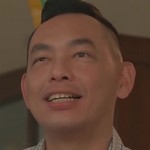 Golf's dad
Golf's parent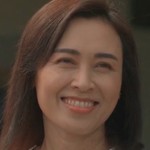 Golf's mom
Golf's mom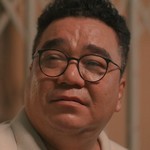 Nan's dad
Nan's parent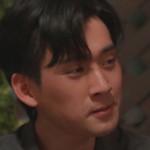 Pu
Chompu's brother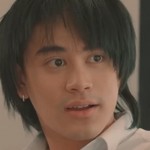 Nan's friend #1
Nan's friend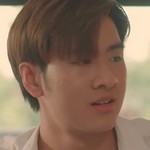 Nan's friend #2
Nan's friend
Cast Highlights
Name and Em's actors (Title and Man) are the leads of the 2021 Thai BL drama The Yearbook.
Gun and Golf's actors (First and Ja) are the leads of the 2021 series Don't Say No. They also appeared in TharnType 2 (2020) and Be Mine SuperStar (2023).
Champ's actor (Title) is the star of the 2023 BL series La Pluie. He also had supporting roles in TharnType 2 (2020), My Only 12% (2022) and Future (2023).
Nan's actor (Mean) is the star of the 2018 series Love by Chance and its 2020 sequel Love by Chance 2.
Remember Me Review
Review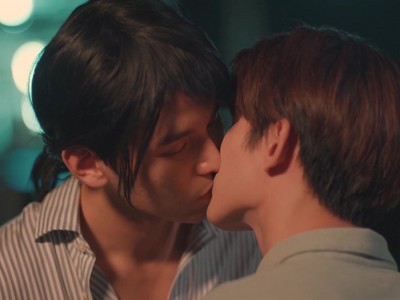 Remember Me is a sentimental BL drama about a group of childhood friends throughout high school and university. As expected from youth, the main characters don't always make the best choices, from misplaced priorities to questionable hairstyles. The series turns these stressful experiences into valuable lessons for the protagonists, inspiring them to improve from their mistakes. Remember Me produces several heartfelt moments, highlighting the themes of friendship, family, and adolescence.
I like how Remember Me takes its time to depict the characters' childhood in the first few episodes. The story explores their family dynamics, showcasing the influence of loved ones on their upbringing and values. My favourites are Golf's supportive parents, who raised their son in a nurturing home. However, the series moves on from the high school phase too fast. It could've included more memories and bonding moments during the formative teenage years. Remember Me uses too many time skips in its narrative, glossing over the nuances of each character's journey.
The series features two BL couples. Name and Em showed potential initially, but their relationship turned ugly. Em acted like a crappy friend after starting university. Despite the excuses about his busy schedule, he could've made more effort to connect with Name. Em's behaviour was so offputting that I stopped shipping this pairing. The other problem is Name's character, solely defined by his inability to speak. The story emphasizes this one aspect instead of creating a well-rounded protagonist. Name only sits in his room, pining after Em all day. What else does he do?
Thankfully, I respond much better to Gun and Golf. Most of their early interactions occurred via letters or online chats, which didn't create compelling exchanges. Their storyline gets exciting once they meet face-to-face. Gun forges a cute bond with his childhood crush in many adorable interactions. I was charmed by this couple, who became the only tolerable storyline in Remember Me after a while. I wished the series would forget the other characters and focus on this pair. Sadly, Gun and Golf have annoying drama near the end, tainting their otherwise enjoyable romance.
Nan and Champ are my least favourite part of Remember Me. The series spends too much time on these obnoxious characters and their dull non-BL subplots. Nan and his girlfriend are so boring. Like Name, Chompu's defining trait is her disability. Instead of a complex love interest, the story reduces her to a shallow portrayal without showcasing her strengths or uniqueness. Likewise, Champ is so insufferable in the later episodes. He acts like a self-centred brat, refusing to understand his family's perspective. While the finale redeems him, I can't forgive his immaturity.
Remember Me is solidly produced with warm, beautiful visuals. However, the series has no variety in its soundtrack. It replays the same song repeatedly, irritating me so much that I shudder whenever the background music starts. Also, the wigs look horrible. Nan spends almost the entire series in a fake and ugly hairstyle. Worst of all, the story feels so slow in the last few episodes. As the tedious conflicts escalated, I stopped caring about these unlikeable characters. Overall, Remember Me is a subpar BL drama. The only lasting memory I'll remember is those damn shoddy wigs.
Summary
Dull story
Remember Me begins decently by exploring the protagonists' friendships and family dynamics. As the story progresses, the drama becomes slow and tedious. Many characters are too unlikeable.
Frustrating romances
I enjoy Gun and Golf's romance. They have cute interactions despite some annoying drama near the end. I'm less fond of the other couple since Em treats Name terribly at one point.
Okay acting
The crying scenes aren't the best performances from these actors. However, they generally appear comfortable with each other. They also embody their characters with enthusiasm and spunk.
Happy ending
Remember Me has a happy ending as each character finds closure and improves their relationships. Despite being annoyed by Champ, I like how his emotional storyline resolves in the finale.
Annoying artistry
While the visuals look clean and clear, the series replays that background music dozens of times. The repetitive music is annoying! Also, the characters wear wigs that look ugly and blatantly fake.
68%
Remember Me is a sentimental BL drama with meaningful themes about friendship & family. The story becomes increasingly dull with unlikeable characters, annoying conflicts, and repetitive music.
Remember Me Episodes
Episode Guide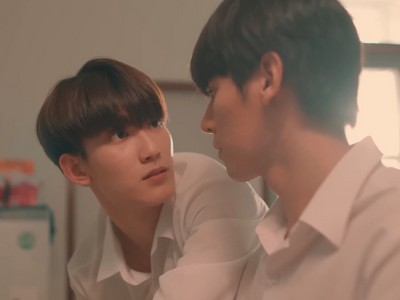 Start Date October 9, 2022
End Date January 8, 2023
Episodes 14 episodes
Episode Length 40 to 45 minutes
Remember Me has a total of 14 episodes. Each episode is around 40 to 45 minutes long. It is a long BL drama, and you can finish the entire series in under 11 hours. Remember Me started on October 9, 2022 and ended on January 8, 2023.
Episode 1
Episode 2
Episode 3
Episode 4
Episode 5
Episode 6
Episode 7
Episode 8
Episode 9
Episode 10
Episode 11
Episode 12
Episode 13
Episode 14
Episode Reviews
Episode 1
Thank goodness the characters grew up midway. I didn't wanna watch an entire episode about their childhood. However, I like that the story takes time to highlight their adolescent bonds.
Episode 2
I like the story's emphasis on family. Juggling six characters and their home lives is definitely ambitious. I dislike the MSN chats, which aren't an exciting way to watch conversations.
Episode 3
I wish we saw more of the high school years, a crucial phase of the characters' adolescence. Gun's dad is an ass. Em responded to Name's talking too casually. It's a momentous breakthrough, right?
Episode 4
Gun and Golf's scenes are cute. I'm glad they finally interact in person. OMG, those wigs are so tragic! I predict Champ's grandpa will die while he's in university. The foreshadowing is strong.
Episode 5
Surely Em can make time to chat with Name if he really wants. He's a crappy friend. What does Name do all day besides pining after Em? This character is solely defined by his inability to talk.
Episode 6
Nan's reaction to Chompu's wheelchair revelation is as ugly as his hair. Ugh, Em treats Name so terribly. Gun is scared of revealing his identity. Yet, he's bold enough to put his head on Golf's shoulder. 😅
Episode 7
Can we get rid of all the annoying characters and just focus on Gun x Golf? OMG, why is Champ so self-centred!? Your family worries about their loved one in the ICU, and that's how you react!?
Episode 8
I hate all the characters and storylines except Gun and Golf. They're the only ones I can stomach. Em, Nan & Champ are in a close contest on who can be the biggest asshole. Name is too mopey.
Episode 9
Why is Champ behaving this way to his family? He's such a brat! Oh, that's why Name doesn't talk. His backstory is sad. I love Golf's parents. Welcoming your son's boyfriend with a banner cracks me up.
Episode 10
Ugh, I don't wanna watch Nan. His character sucks and this non-BL storyline is boring. Oh no, not another dull time management conflict. Do these characters not know how to multitask in their lives!?
Episode 11
I'm tired of hearing the same song all the time! I'm also tired of Champ, whose storyline is excessively angsty. We don't need a flashback sequence with the dog. Ugh, this series is so tedious.
Episode 12
Remember Me officially ruined Gun and Golf, the only thing sustaining my interest in the series. Their breakup is so damn aggravating. Why aren't they doing more to save their relationship!?
Episode 13
Did Gun x Golf go from breaking up to getting engaged? I'M SCREAMING. Okay, that's actually iconic. Now that the series is about to end, Gun's dad suddenly becomes a good parent. I still hate him.
Episode 14
Surprisingly, I like this episode a lot. I enjoy how Champ's story arc resolves, especially his chat with Name. This series has well-meaning messages, even though they are terribly handled.
Remember Me Information
Links
Ultimate Troop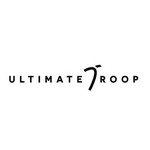 Ultimate Troop is a Thai studio. Its first BL project is the 2021 drama, The Yearbook. Its portfolio also includes Remember Me (2022).
Director
Nipitpon Muangsinun (นิพิฐพนธ์ เมืองสีนุ่น) is a Thai director. His first BL project is The Yearbook (2021). He also directed Remember Me (2022) with Phiravich Attachitsataporn and Siwaj Sawatmaneekul.