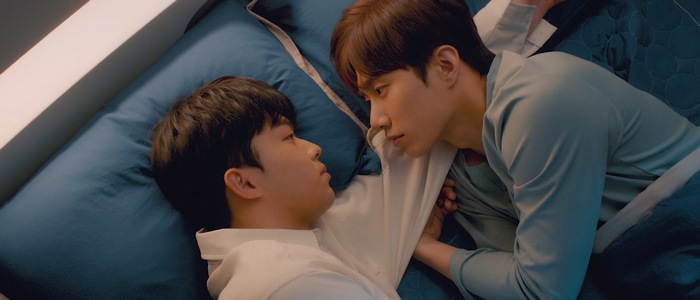 To My Star 2: Our Untold Stories is the second season of the Korean BL series, To My Star. This sequel continues the romance between a famous actor and an ordinary chef. However, the couple is no longer together at the beginning of the story. A year after their heartbreaking separation, the devastated protagonist seeks answers from his missing ex-boyfriend.
Improving upon the original series, To My Star 2 feels like a remarkable departure from the simplistic first season. The sequel contains richer backstories, more character development, and complex relationship dynamics. It explores a couple's poignant break-up with intrigue, intimacy, and intense emotions. To My Star has matured into a sophisticated BL drama that unfolds in a riveting journey.
To My Star 2 Summary
What is the drama called?
나의 별에게2 : 우리의 못다 한 이야기
Where was the series made?
South Korea
When was the drama released?
2022
How long is To My Star 2?
Around 5 hours
What is the genre?
Romance
How would you describe the series?
Sad and emotional
How many episodes are in To My Star 2?
10 episodes
How long is each episode?
Around 25 to 30 minutes
Plot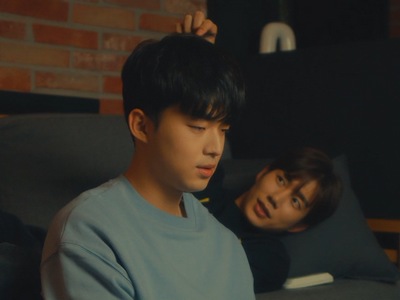 Seo Joon is a famous actor at the top of his career. He stars in various hit dramas, variety shows, and high-end advertisements. Unbeknownst to his fans, Seo Joon is in a secret relationship with Ji Woo, an ordinary chef. Ji Woo is humble, down-to-earth, and not used to the spotlight. The two boyfriends live in the same apartment, enjoying cozy and intimate times together. Although Seo Joon is often preoccupied with work, he does his best to hang out with Ji Woo. They seem happily in love, at least for a while.
A year later, Seo Joon and Ji Woo have broken up. Without warning, Ji Woo suddenly packed his bags and moved out of the apartment. He broke off their relationship, leaving only a vague note as his farewell message. Seo Joon had no idea what he did wrong and couldn't find his missing ex-boyfriend for answers. Their breakup devastated Seo Joon, who could not move on even months later. He put immense pressure on his agency, managed by Pil Hyun and his subordinate Ho Min, to find Ji Woo for him.
Another year has passed, Seo Joon is currently filming a K-drama called A Gangster in Love. Nonetheless, he still thinks about his ex and has trouble focusing on the set. However, Pil Hyun has finally located the missing chef, who moved back to his hometown in the countryside. Da Cham Village is an obscure rural area with a small population, located hours away from the bustling city. Ji Woo has opened a restaurant here to start his new life.
Seo Joon visits his ex-boyfriend's new home and confronts him about their breakup. Ji Woo's response is chilly, and he doesn't seem remorseful about abandoning his boyfriend. He deliberately makes unkind remarks that leave Seo Joon heartbroken. Nonetheless, Seo Joon doesn't give up on their relationship. Now that he knows where his ex resides, the famous star continues visiting the restaurant, driving hours to the small town between filming sessions. Seo Joon starts befriending the villagers and integrates himself to match Ji Woo's quiet, unassuming life.
Ji Woo's Italian restaurant is called Ti Aspetto. Despite his tasty cooking, the villagers in his small town can't appreciate his fine cuisine. Business is pitifully slow for him. Ji Woo usually uses his empty restaurant to babysit Yoo Ha, his neighbour's precocious daughter. As Seo Joon befriends the young girl, he creates new opportunities to reconnect with his ex. However, their potential reconciliation is disrupted by another recent arrival. The mysterious Sung Yoon has also moved back to her hometown, and she shares a deep relationship history with Ji Woo.
To My Star 2 Trailer
To My Star 2 Cast
Characters
Seo Joon
Son Woo Hyeon (손우현)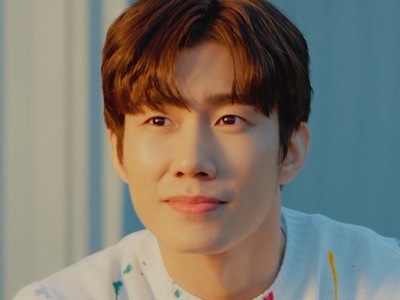 Seo Joon is a famous actor starring in various hit dramas and high-profile advertisements. He has a charming and vivacious personality, but there's a hint of a rebellious streak. Unbeknownst to the public, he had a romantic relationship with Ji Woo, his secret boyfriend. However, Ji Woo dumped him a year ago without an explanation. Seo Joon remains devastated about their breakup and can't move on from his ex.
Son Woo Hyeon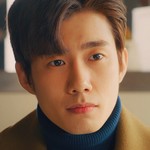 Son Woo Hyeon (손우현) is a Korean actor. He is born on November 30, 1989. His first BL project is the 2021 series, To My Star. He reprised his role in the 2022 sequel, To My Star 2: Our Untold Stories.
Ji Woo
Kim Kang Min (김강민)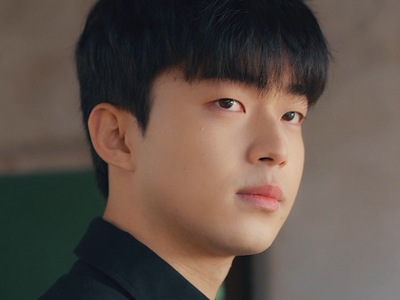 Ji Woo is an ordinary chef with a quiet, unassuming personality. He broke up with his boyfriend a year ago, leaving Seo Joon emotionally shattered. Since the breakup, Ji Woo moved back to his countryside hometown, enjoying a down-to-earth life away from the city. He opened an Italian restaurant called Ti Aspetto, although the business isn't doing well.
Kim Kang Min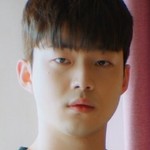 Kim Kang Min (김강민) is a Korean actor. He is born on December 2, 1998. His first BL project is the 2021 series, To My Star. He also appeared in the 2022 sequel, To My Star 2: Our Untold Stories.
Supporting Cast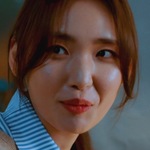 Sung Yoon
Baek Song Ha (백송하)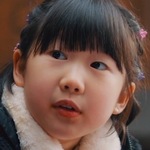 Yoo Ha
Lee Ji Yun (이지윤)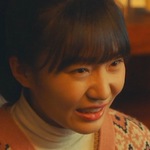 Da Kyung
Jang Hee Won (장희원)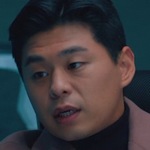 Pil Hyun
Jeon Jae Yeong (전재영)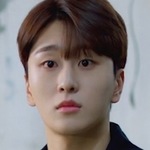 Ho Min
Kim Jin Kwon (김진권)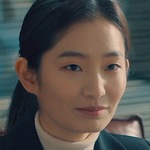 Yoon Seul
Han Ji Won (한지원)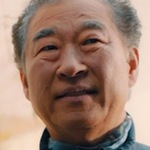 Chief Lee
Kim Kyeong-ryong (김경룡)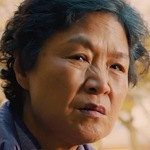 Sun Ja
Kim Mi-hyang (김미향)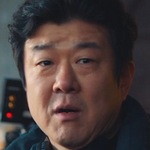 Director
Park Sung Joon (박성훈)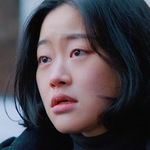 Assistant Director
Kim Yoon Jung (김윤정)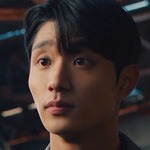 Jae Won
Kim Jae Won (김재원)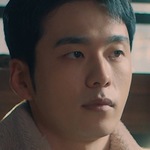 Hyung Ki
Ko Jae Hyun (고재현)
To My Star 2 Review
Review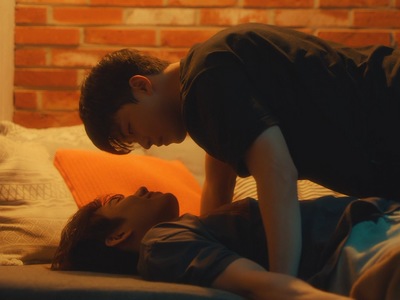 To My Star 2 approached its second season with a hungry ambition. You can feel its determination to enhance every aspect of the original series. The episode length doubled, the filming locations diversified, and the supporting cast expanded into a decent ensemble. Most of all, it worked hard to create complex characters and weave them into a compelling narrative. Their dedication paid off. To My Star 2 is a remarkably improved sequel, maturing into a stylish, sophisticated, and sincere BL drama.
While the first season focused on a simplistic love story, To My Star 2 portrays an epic relationship saga. The plot comes with heavier stakes, exploring the poignant breakup drama between two ex-boyfriends. I'm invested in this couple through their ups and downs, from harsh arguments to softer moments where they cherish each other. Their exchanges feel intimate, intriguing, and often infuriating. To My Star 2 shines through many heartfelt scenes that evoke a myriad of complicated emotions.
The relationship angst is polarizing. Some BL fans won't respond well to the heartache and hostility, especially compared to the coziness of Season 1. The leads constantly antagonize each other, and even their sweet flashbacks have a melancholic tinge. However, I enjoy this juicy tension in their volatile dynamic, which escalates memorably during Episode 4. The narrative also features lighter moments for Seo Joon to flex his charisma. He has a great rapport with the child actress who plays Yoo Ha. She's a natural scene-stealer, easily the best addition to the sequel.
To My Star 2 revolves around Ji Woo, who receives tremendous character development this season. The plot takes place in his hometown, introducing his personal backstory and relationship history. He has an intricate personality, revealing new layers of insecurities as the psychological barriers fall. I adore Ji Woo now despite feeling indifferent to him in the past. That said, his stubborn behaviour is frustrating. He treats his ex-boyfriend like an adversary, antagonizing him at every turn. I love learning about Ji Woo, but I hate how much he hurts his partner.
The series peaks around the middle with a stretch of impactful episodes. It finds an exquisite balance in introspective and interpersonal drama, mixed with a tearjerker romance and pulsating sexual tension. It also offers enough insights into the relationship incompatibility, making me understand why Ji Woo dumped his ex. Unfortunately, To My Star 2 overindulges in the melodrama and muddles the narrative with too many conflicts. It makes you think the couple could've avoided the agony with a calm discussion and rational behaviour.
To My Star 2 has a happy ending that promotes meaningful themes about compromise and communication. The last episode is packed with flirty exchanges, compensating for earlier shortages. I also love the elegant character arcs, highlighting growth, maturity, and redemption. Overall, the BL drama stumbles in a few places. My brain tells me the series suffers from prolonged melodrama with contrived conflicts. Even so, my heart still loves To My Star 2. This sequel resonates powerfully with its sensitive showcase of relationship dynamics.
Summary
Substantial story
To My Star 2 is a sensitive and mature BL drama exploring the poignant relationship dynamics after a breakup. The complex characters and heartfelt emotions enrich the story.
Sophisticated romance
Although the two leads are not a couple anymore, I enjoy the volatile tensions in their juicy interactions. Their separation adds a riveting dimension to every exchange, making you observe them closely.
Sensitive acting
The actors deliver good performances that support the emotional material. The child actress who portrays Yoo Ha is a natural and steals many scenes from everyone around her.
Happy ending
To My Star 2 has a happy ending with powerful reconciliation for the main characters. The last episode is also packed with amorous exchanges, making up for all the anguish earlier in the series.
Good artistry
This series creates an intimate atmosphere with its soft, cozy visuals. I appreciate filming the story in a refreshing rural setting. However, the camera placements could be better in a few scenes.
91%
To My Star 2 improves over its first season. The series has richer emotions and substantial character development in a sophisticated story. It examines relationships intimately and maturely.
Sequel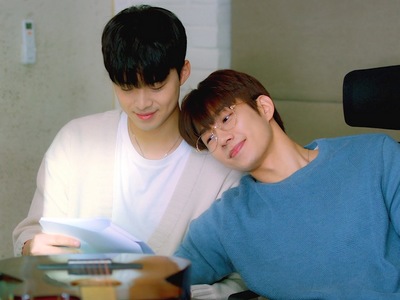 What impresses me about To My Star 2 is its improvements. The differences between the original series and the second season are remarkable changes. I'm not saying Season 1 was poor, but the team clearly put effort into polishing their product. For starters, they supersized the content, taking a compact two-hour story and more than doubling it with five extra hours of narrative. I appreciate their significant investment in the BL genre.
In addition, To My Star 2 is a departure from the first season and steers the plot in a very different direction. The original story was enjoyable, albeit not substantial. In contrast, the sequel developed the characters more, expanded their relationship dynamics, and amplified the emotions. Whether you respond positively to these changes is another matter. Maybe some BL fans won't like the heaviness of the breakup angst. Personally, I'm interested in the juicy conflicts in Season 2 more than the light drama in Season 1. The heightened tensions keep me engaged.
Let's not name any names, but there have been plenty of underwhelming BL sequels in recent years. Some are half-assed, made only to capitalize on the fan popularity. Other franchises try to replicate the same magic as the first season, but the follow-up feels stale. In contrast, To My Star 2 transforms a casual love story into a poignant breakup saga. It takes a creative risk instead of coasting on the same ideas.
To My Star 2 feels like the product of ambition, hard work, and experience. This production team learned from the first season and put its best efforts into developing a better series. I commend To My Star for its sincere commitment to creating an improved sequel.
Breakup drama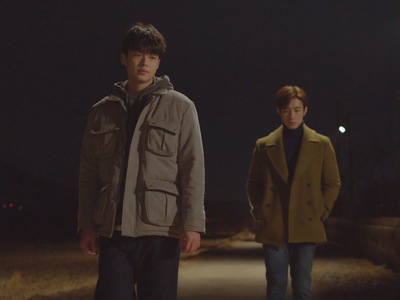 The reason why Ji Woo breaks up with Seo Joon provides the central tension in the story, almost like an intriguing mystery. Our interest comes from figuring out Ji Woo's motivations for ending a loving long-term relationship. We need a damn good reason to justify the angst, arguments, and heartache. Ji Woo puts Seo Joon and the viewers through hell for ten episodes. You better have the best excuse in BL history!
Unfortunately, To My Star 2 delivers an inelegant explanation. I think the drama was on the right track for a while. It subtly showed the discrepancies between Seo Joon's lavish celebrity tendencies and Ji Woo's desire for a down-to-earth lifestyle. I understood why his modest character didn't feel comfortable dating someone famous. As we see him diminished in various ways, his motivations for leaving Seo Joon became more apparent.
Once To My Star 2 starts piling on the melodrama, it loses clarity again. The ex-girlfriend is an intriguing storyline, but she definitely complicates matters. The series also diverts its attention onto other subplots, like the director scandal, the scam artist history & numerous distractions. There is a lack of focus from a narrative that gets pulled in too many different directions. As a result, the story muddles Ji Woo's real reasons for leaving his boyfriend. The later episodes felt dispersed and did not elaborate with as much depth as they could have.
Melodrama & conflicts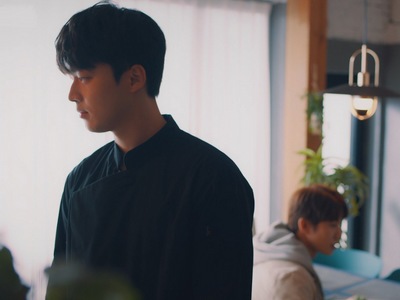 To My Star 2 goes through a heavy cycle of melodrama and conflicts. However, it balances the darkness with the right amounts of lightheartedness. Seo Joon's funny antics add brevity to the plot. Viewers are charmed when the charismatic actor does silly stunts, squabbles with Sung Yoon, or annoys his ex to submission. Yoo Ha's character is also a bubbly influence, adding cheeky comments from a child's perspective.
Yet, this series still has excessive torment and melancholy. It's stressful watching a love story where the couple never gets along outside of brief flashbacks. Ji Woo & Seo Joon maintained their animosity until the end, prolonging the tensions that tested my patience. I want to root for you guys, but stop hurting each other! As much as I sympathize with Ji Woo, he seems unreasonable for treating his ex-boyfriend too cruelly.
I consider giving To My Star 2 a lower review score over how it handled the breakup storyline. My brain points out the frustrating parts in the plot, but my heart holds onto the story's powerful emotions that resonate with me. I was genuinely captivated by the poignant relationship drama at certain points of the series. In the end, I followed my positive feelings over my negative thoughts. Despite some reservations, I gave a high score for To My Star 2, cherishing its sentimental strengths.
To My Star 2 Series Explained
Analysis
Ji Woo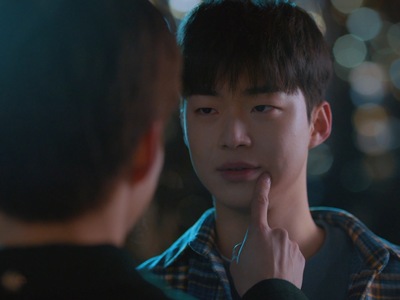 Although the story begins from Seo Joon's perspective, To My Star 2 is undeniably Ji Woo's season. This series has devoted itself to fleshing out his characterization. We learn everything about Ji Woo, from his upbringing to many personality quirks. In Season 1, he doesn't stand out as much, overshadowed by Seo Joon's charisma. As expected, you pay more attention to the flashy celebrity than the ordinary chef. To My Star 2 shifts the spotlight onto Ji Woo, making us understand this quiet and stoic character.
Ji Woo is stubborn, prideful, and grumpy. We see various examples of him being unyielding in his ways. At work, he won't change the obscure restaurant name or the unpopular recipes on the menu. At home, he gets annoyed when Seo Joon puts the clothes hangers in the wrong direction. Ji Woo's fussiness is present on every level of his life, including the irrelevant details. Imagine how prickly he gets about dating, which requires you to be agreeable with your partner. As we know, Ji Woo doesn't like compromising, which sets the stage for the conflict in this series.
Ji Woo was unsatisfied with some aspects of his romance. Understandably, dating a high-profile closeted celebrity brings extraordinary inconveniences for his secret lover. Many of Ji Woo's grievances aren't severe enough to warrant a breakup under normal circumstances. He could've talked to Seo Joon and sorted out their issues together. Yet, Ji Woo is an extreme introvert who bottles up his feelings and can't be honest about his insecurities. He takes the worst approach, running away from his relationship problems instead of confiding with his boyfriend.
Why they broke up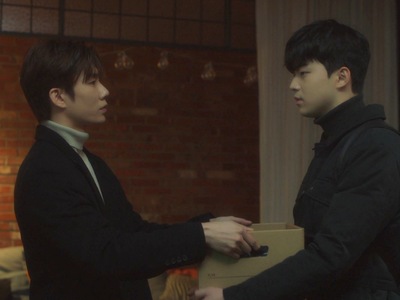 Ji Woo dumps Seo Joon at the beginning of To My Star 2. His inexplicable decision shocks his boyfriend and the BL viewers who expected a sweet love story. He breaks Seo Joon's heart cruelly, leaving a vague message ("Let's call it quits.") before his abrupt disappearance. He doesn't have the decency to explain his reasons, console his ex, or give a proper goodbye. Seo Joon's long-term boyfriend just packs his bags one day and leaves without a trace.
A central plot in To My Star 2 is exploring why Ji Woo breaks up with Seo Joon. From Seo Joon's perspective, their relationship flashbacks seemed pretty lovey-dovey. Ji Woo didn't show any signs of unhappiness while they were dating. Ji Woo must have really internalized his discontent. Of course, Seo Joon remembers vividly positive memories due to his optimistic disposition. His flashbacks may not paint a complete picture of their romance. Plus, much of Ji Woo's suffering happened in Seo Joon's absence. Seo Joon wasn't always there during Ji Woo's bouts of self-doubt.
Ji Woo breaks up with Seo Joon due to various frustrations over their relationship dynamic. A prominent issue is Seo Joon's schedule. He's busy with work and can't spend time with Ji Woo. Seo Joon's unpredictable career also clashes with Ji Woo's desire for stability. Another problem is their incompatible lifestyles. One enjoys extravagance, while the other wants down-to-earth simplicity. Plus, Seo Joon is always in the spotlight, making his partner feel insignificant. Ji Woo's old life revolved around accommodating his famous boyfriend, as if his needs mattered less.
Loneliness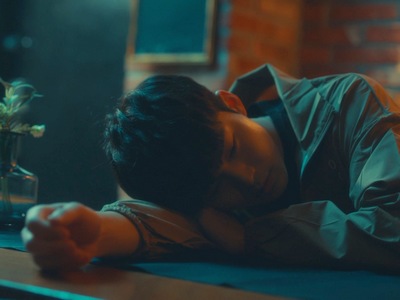 A prominent reason why Ji Woo dumped Seo Joon is his loneliness. Seo Joon is a famous actor at the peak of his career, preoccupied with many work arrangements. He barely has enough opportunities to rest, let alone spend time with his boyfriend. Seo Joon's busy schedule has constantly left Ji Woo alone at home, waiting for his absent partner. His monologue in Episode 7 summarized his desolation: "I'm all alone while Kang Seo Joon is surrounded by people. I hate that feeling."
Yet, Ji Woo realizes his boyfriend has already made sacrifices for their relationship. Seo Joon tried freeing up his schedule to the best of his ability. This popular celebrity turned down many social arrangements, including parties arranged by his coworkers, just to go home to his boyfriend. If Seo Joon had a choice, he'd pick spending time with Ji Woo over anyone else. Unfortunately, Seo Joon doesn't always manage to wiggle out of these situations. He still needs to spend most of his days at work, while Ji Woo remains idle and solitary.
Ji Woo wrestles between his loneliness and his guilty conscience. He thinks asking Seo Joon to spend more time with him is unreasonable. His boyfriend already tried hard, choosing to return home on workdays despite long commutes. Ji Woo feels selfish for missing his boyfriend and doesn't want Seo Joon to give up his career time. Yet, Ji Woo cannot cope with his overwhelming solitude. The tedium of waiting in that empty apartment every day tainted his thoughts, taking him to a dark place. Until one day, he couldn't bear it anymore. Ji Woo needed to escape.
Ti Aspetto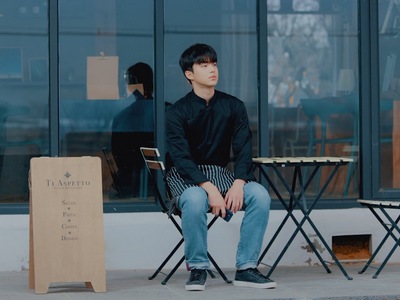 Ti Aspetto stands for "I'm waiting for you" in Italian. It is also the name of Ji Woo's restaurant. Many characters have criticized what the business is called, unable to decipher its meaning. In Episode 2, Seo Joon makes a derisive remark about changing the restaurant's name because of its difficulty. Afterwards, the camera lingers on Ji Woo staring at his ex-boyfriend for a few silent, reflective moments. The viewers don't realize it at the time, but it's a powerfully thematic scene.
Ji Woo opened his restaurant after dumping Seo Joon. He picked Ti Aspetto as the name because it aptly described his feelings about their breakup. While they were dating, Ji Woo found himself waiting around a lot for his absent boyfriend. The name carries significance for Ji Woo, reminding him why he wanted to leave the relationship. This restaurant signified a new beginning for a lonely guy who felt tired of waiting. Ti Aspetto makes Ji Woo confront his unhappiness, giving him the motivation to live independently from Seo Joon.
Seo Joon being ignorant to Ti Aspetto's meaning is symbolic. His cluelessness mirrors how he's unaware of his boyfriend's discontent about waiting for him. Seo Joon keeps asking why his ex dumped him. Ironically, the answer is right in front of his eyes, plastered on the restaurant wall. Seo Joon only deduces the interpretation in Episode 6, as a guilty look of realization flashes upon his face. Don't you know that your boyfriend named his restaurant after you? Ti Aspetto represents Ji Woo's despair during his relationship, but you don't even know how he felt.
Celebrity boyfriend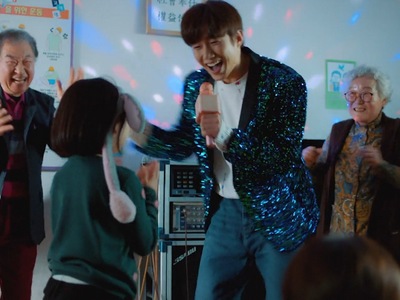 Besides feeling lonely, Ji Woo struggled with his identity loss from dating a celebrity boyfriend. I don't know who's the real-life equivalent of Seo Joon, but he seems like an A-Lister. He stars in hit dramas, features in many adverts, and everybody seems to recognize him. Poor Ji Woo is trying to get over his ex, yet a truck with Seo Joon's smiling face crosses in front of him. There's no escaping his influence. It's unusual dating someone so famous, especially when you're an ordinary guy like Ji Woo.
Seo Joon is not just famous, but he's extroverted, flamboyant, and very charismatic. He's a naturally born showboat who loves the spotlight. There's no denying Seo Joon has a magnetism that draws other people to his presence. The problem is that you won't pay attention to anyone else when Seo Joon is nearby. That's usually fine for Ji Woo, who likes being under the radar. However, it's still disheartening to get overlooked and live in someone's shadow all the time.
An example happens in Episode 3 when the villagers celebrate Sung Yoon's arrival with a party. Ji Woo spends hours preparing a feast for everyone, which goes unappreciated. He cooked a platter of potato jeon that nobody even touched. Just then, Seo Joon makes an unannounced arrival, sings for a few minutes, and the villagers are rapturous. He barely planned for the party, but they still love him. The contrast between Seo Joon's warm welcome and Ji Woo's chilly reception highlights the problem in their dynamic. Inadvertently, Seo Joon overshadows Ji Woo's existence.
Secret lover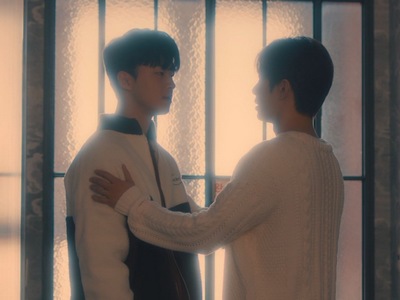 The discretion over their secret romance also contributes to Ji Woo's identity loss. To My Star 2 doesn't touch upon this theme much, but Seo Joon is a closeted gay celebrity. The sad reality is that he can't come out because his sexuality jeopardizes his fame, sponsorship deals, and acting career. Maybe the entertainment industry will become more open-minded over the years, but that's the current climate of the Korean celebrity landscape.
Seo Joon can't be seen with Ji Woo in public. In Episode 1, there's a subtle moment when Ji Woo wants to answer the doorbell, but Seo Joon wouldn't let him. He's careful about keeping their romance under wraps. Being a gay couple on the down-low is already tough enough, but at least you aren't in the spotlight. As a celebrity, you need to constantly exercise caution. Seo Joon may be used to sneaking around, yet this secrecy is a new challenge for Ji Woo.
In public, Ji Woo must lie and hide his identity to accommodate Seo Joon. Ji Woo has to worry about getting caught instead of just enjoying a normal relationship. Even in the privacy of the changing room, he's concerned about the surveillance cameras. He must protect his boyfriend's career over satisfying his own needs. The long-term consequences of his deceit make Ji Woo feel stressed, doubtful and diminished. Is he Seo Joon's boyfriend, or is he just a scandalous secret? This existential crisis adds another psychological burden for Ji Woo.
Independence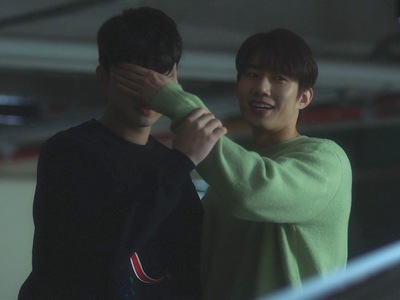 Ji Woo doesn't just feel like he's losing his identity, but he's also missing his independence. Some people love dating celebrities who pamper them and buy expensive gifts. However, that's not what Ji Woo wants from his rich boyfriend. He's simply looking for a normal relationship between two equal partners. Seo Joon doesn't need to be his sugar daddy. Ji Woo is perfectly capable of earning a salary instead of relying on someone for financial support.
Seo Joon buys his boyfriend a new car for his birthday, but Ji Woo refuses this extravagant present immediately. The vehicle carried negative connotations that made Ji Woo feel like he was mooching off his wealthy partner. That wasn't Seo Joon's intention, of course. He only wanted a memorable gift to mark the special occasion. Nonetheless, he triggered Ji Woo's inferiority unknowingly. The birthday present confirmed Ji Woo's fears that his lifestyle depended on Seo Joon. His boyfriend acted more like his benefactor.
It might seem absurd that giving your boyfriend a free car would lead to a breakup. However, this incident increased Ji Woo's discomfort and shook his confidence in their relationship dynamic. He enjoyed earning an income and affording stuff without depending on anybody. Ji Woo's financial freedom made up his identity, yet Seo Joon diminished that distinctive ability. It deepened Ji Woo's insecurities, whittling away another facet of his individuality. Ji Woo said a haunting line in his Episode 7 monologue: "It's like without Kang Seo Joon, I don't exist either."
Ordinary life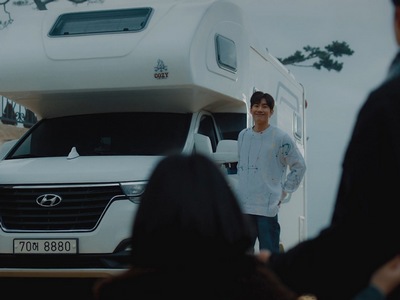 To My Star 2 has a compelling romance due to the friction between an ordinary person and his extraordinary boyfriend. Ji Woo is the antithesis of a celebrity. He is remarkably down-to-earth, preferring a quiet lifestyle with simple pleasures, like cooking or hiking. Ji Woo suffers because he's incompatible with Seo Joon's glamorous life of fame and luxury. Instead of the bustling city, he prefers to reside in a sleepy small town near the cozy countryside.
In my opinion, the series makes an excellent decision by relocating the story to Ji Woo's hometown. Dacham Village is an intimate setting to explore Ji Woo's background, helping us understand where he feels most comfortable. This location is calm, minimalist, and laidback, capturing the essence of his character. To My Star 2 reminds me of His, a 2020 Japanese BL movie with similar themes. The film is also about a lonely protagonist moving to a rural village after his breakup. The two narratives have the same melancholic ambiance as well.
After breaking up with Seo Joon, Ji Woo arrives in a tiny village to restart his new life. It's a simple place for a humble guy, perfectly compatible with his subdued personality. He doesn't fit in because the unfriendly villagers resent him over his family's history. Nonetheless, Ji Woo settles down for a year. He manages to lead a secluded life until his ex-boyfriend suddenly appears one day, determined to reconcile. Seo Joon's arrival brings tension and turbulence, disturbing Ji Woo's desire for casual bliss and peace.
Seo Joon's arrival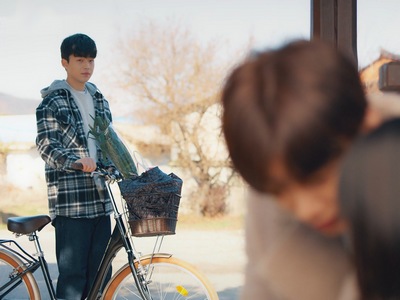 Seo Joon arrives in the village, seeking answers from his ex-boyfriend. Ji Woo turns him down harshly, thinking that would end any possible hopes of reunion. However, he underestimated Seo Joon's determination. Seo Joon keeps returning to Ji Woo and even settles down for the long term. Seo Joon arrives in a gigantic camper, a symbol of excess and modernism that clashes with the countryside setting. This city dweller looks like he doesn't belong here, yet he's making a persistent effort out of his love for Ji Woo.
Seo Joon doesn't understand Ji Woo's reasons for leaving him. However, he knows how to win him back. Seo Joon makes an admirable effort to adapt to his ex's new lifestyle. He befriends the villagers, attends community events, and integrates into Ji Woo's everyday routine. It involves much commitment, requiring Seo Joon to travel for hours and navigate an unfamiliar environment. Nevertheless, he persisted. Hilariously, Seo Joon fits in with the small-town society better than Ji Woo himself. The residents adore him. Once again, Ji Woo is outshined by his dazzling celebrity boyfriend.
Ji Woo acts annoyed by Seo Joon's omniscient presence. Everywhere he goes, his pesky ex is nearby to scheme and schmooze. But deep down, Ji Woo is moved by Seo Joon's sincerity. How can he not be? Seo Joon does so much for a chance at reconciliation, exceeding any reasonable actions from an old boyfriend. An outsider like Pil Hyun reacts with disbelief, like why are you still doing this? Ji Woo even feigns hatred to push Seo Joon away. Yet, Seo Joon's love keeps prevailing. Look at how hard I'm trying to be compatible with your lifestyle! Let's get back together!
Yoo Ha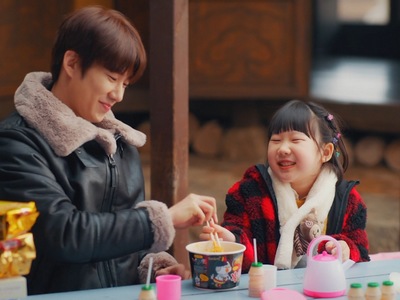 Yoo Ha is the best character introduced in To My Star 2. She has an awesome introduction, faking out everybody when she called Ji Woo her dad. 😆 Yoo Ha continues to be a cheeky, playful, and sassy presence throughout the series. It helps that her actress (Lee Ji Yun) gives a brilliant portrayal, genuinely outshining the adult cast members. She has an excellent rapport with Ji Woo, Seo Joon, her mom, and everybody. I absolutely love Yoo Ha.
Beyond providing lighthearted entertainment, Yoo Ha is relevant to the plot because her storyline mirrors Ji Woo's situation. Yoo Ha often feels deserted by her mom, a working single parent preoccupied with her job. Da Kyung's schedule is so busy that she relies on Ji Woo to babysit her kid. One of my favourite details in To My Star 2 is how his empty restaurant turns into an afternoon daycare. 😆 Eventually, Yoo Ha gets fed up with all the adults ignoring her. She decides to run away from home in Episode 4 and leaves a cryptic farewell note, exactly like Ji Woo.
To My Star 2 uses Yoo Ha's character to explain why Ji Woo left Seo Joon. Running away from home is Yoo Ha's desperate cry for love and attention. This clever subplot relays the themes of the central storyline, drawing parallels between Yoo Ha & Ji Woo's characters. Comparing his behaviour to a child is unflattering, but we must admit Ji Woo's response to his relationship issues feels immature. While their actions seem irrational, both characters suffer from neglect in their closest bond. We understand Ji Woo's motivations better through Yoo Ha.
Seo Joon & Ji Woo kiss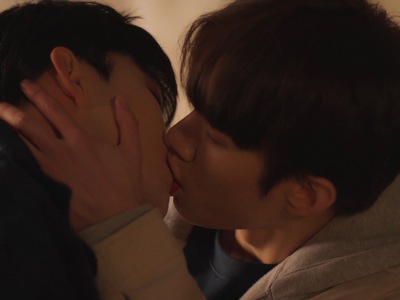 The best part about Yoo Ha's storyline is that it builds to an incredible climax between the leads. Seo Joon feels guilty and responsible for what happened since the child went missing under his watch. To be fair, Yoo Ha doesn't just run away because of his carelessness. She's rebelling against a mother who never has time for her. Nonetheless, Seo Joon gives a heartbreaking line during the search: "Because of someone, I hate it when anybody leaves a note and disappears." The poor guy is so traumatized by Ji Woo lol.
After Yoo Ha was found, Seo Joon felt relieved and mentally exhausted. He's still shaken about what happened, unable to hide his upset reaction. While Ji Woo keeps all his feelings bottled up inside, Seo Joon is completely transparent about his emotions. Despite being a wreck, Seo Joon's best qualities are on display. Ji Woo marvels at his ex-boyfriend's sincerity, passion, and a determination to never give up. "How can you be so honest about everything? How can I ignore you now?" Ji Woo says before initiating a kiss between them.
The kiss was a sensational climax, unleashing profound emotions after a masterful episode of thematic storytelling. I love the intimate ambiance of the characters kissing under the deserted bridge in the middle of the night. To My Star 2 doesn't get any more exhilarating than this moment. Also, can we address how Season 2 features significantly more affectionate exchanges than before? Any BL fan who says To My Star 1 is superior to the sequel must rewatch these scenes and check their opinions. 😒 Okay, I'm just being cheeky. You're allowed to like Season 1 more~
After the kiss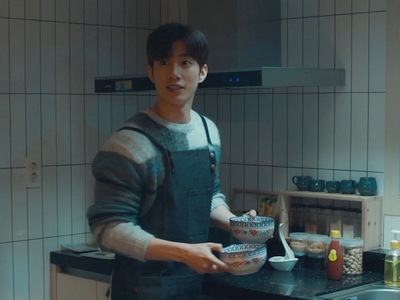 After the kiss, Seo Joon & the viewers believe their relationship has improved. We all thought they were headed towards reconciliation. Seo Joon found his way into Ji Woo's house to spend the night, raising his hopes. He even cooks his ex-boyfriend a lovely meal after work. Any average person would feel touched by such a warm gesture, but not stubborn Ji Woo. Shockingly, he has no plans of getting back together.
One of Ji Woo's insecurities is being eclipsed by Seo Joon's star power, which has happened on many occasions. From his perspective, he fears that I'm losing my individual identity to my star. Let's examine Ji Woo's point of view:
He sees Seo Joon in his kitchen. It's a cherished area known as Ji Woo's prized territory. After one night together, Ji Woo has already lost his personal space to his lover.
His ex is wearing an apron. This accessory is a symbol of domesticity, reminding Ji Woo his ex wants him in that same old apartment again.
Seo Joon has also cooked dinner. Cooking is Ji Woo's most intimate passion that defines his identity, yet his boyfriend took this duty away from him.
Seo Joon thinks he has prepared a lovely meal, but he unknowingly reminds his ex-boyfriend of their old relationship dynamic. Once again, it looks like Seo Joon is taking over Ji Woo's life. At that moment, Ji Woo knows nothing has changed after their kiss. Everything that made him unhappy about dating Seo Joon is still there, standing in that kitchen. If they get back together, he'll fall back to being miserable again. Ironically, Seo Joon's thoughtful act reaffirms Ji Woo's conviction that they shouldn't be together.
Sex partner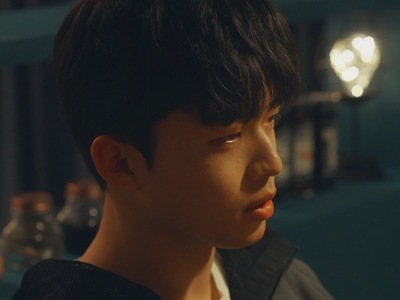 A typical BL drama would've reunited the leads after the kiss, but To My Star 2 defies convention. Instead, it annihilates your hopes about this romance. Ji Woo's rejection is a riveting moment because of his character's piercing cruelty. Ji Woo declares they should be fuck buddies. After Seo Joon's painstaking efforts to show his sincere love, his ex-boyfriend reduces their relationship to sheer lust. You're a warm body, a casual booty call, and a convenient tool for sexual utility.
Seo Joon is caught off-guard, but Ji Woo hasn't finished hurting him yet. In a calm voice, Ji Woo tells his ex to enter his house, eat the food, and screw him any time. But no matter what, they'll never be boyfriends again. Ji Woo removes all their boundaries because he's committed to not loving Seo Joon. Ji Woo also insults his sex partner's cooking, just to twist the knife a little more. By that point, Seo Joon heard enough and snapped back, issuing a hostile warning. As he angrily stormed off, their relationship hit rock bottom.
In the BL genre, sex often comes with positive associations. When the leads consummate the love, it's meant to be a celebration. In contrast, To My Star 2 weaponizes sex to drive the main characters apart. It embraces the notion that you can screw someone without loving them. Ji Woo's callous response doesn't feel like something an average BL series would do. Instead, it reminds me of a gritty and sophisticated gay drama, taking its plot to an elevated dimension. This exchange was emotionally gripping, and I could feel my heart clenching over every spiteful word.
Seo Joon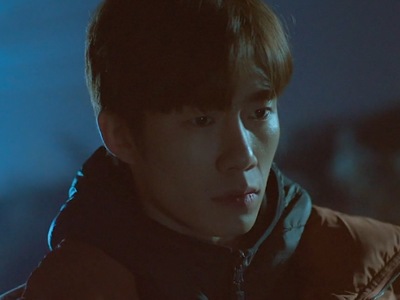 Despite their growing animosity, Seo Joon refuses to give up on reconciliation. However, he's starting to lose composure and control. His character's determination crosses over into desperation. In Episode 6, Seo Joon drops the pretenses and begs his ex-boyfriend for a second chance. He vows to curb his annoying habits, dismiss his work schedule, and change any part of himself until Ji Woo is satisfied. Seo Joon grovels pitifully, but Ji Woo still wouldn't relent.
Their exchange escalates into a heated spat. Ji Woo accuses his ex of having main character syndrome. This narcissistic celebrity is used to people bending to his will, and his ego can't cope with a rare rejection. Likewise, Seo Joon points out that his partner is just as egotistical. This self-pitying chef hides from his problems and thinks his suffering is more important than anyone else. Both have made valid points about each other's worst flaws.
As the argument subsides, Seo Joon reflects it's his first time yelling and fighting this intensely. Seo Joon realizes he loses his usual cheery disposition. After six episodes of agony, Ji Woo has pushed his ex to the edge and broken his spirit. Seo Joon is starting to not like the person he becomes. Later, Pil Hyun advises his friend to respect Ji Woo's wishes and not badger him into a relationship anymore. Seo Joon's resolve is being tested, with nobody giving him reassurance. To My Star asks us: is Seo Joon's lasting love for Ji Woo admirable or obsessive?
Seo Joon & Sung Yoon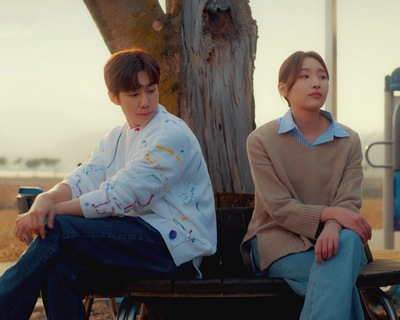 Seo Joon finds an unlikely sympathizer in Ji Woo's ex-girlfriend, Sung Yoon. These two characters have a complex relationship. On the one hand, they're love rivals competing for the same man's affections. On the other hand, they're kindred spirits who share the heartbreak of unrequited love. Sung Yoon dated Ji Woo for five years and ended the relationship on traumatizing terms. Before dumping Seo Joon, Ji Woo had a history of avoiding another ex without closure. Irresponsible breakups are the chef's special!
To My Star 2 hints from the beginning about Sung Yoon's doomed romantic prospects, starting with her introduction. When Seo Joon and Sung Yoon first met, he accidentally broke her bracelet by stepping on it. The couple's bracelet carried significance as the first piece of jewellery she made for her boyfriend. Metaphorically, Seo Joon severed the connection between Sung Yoon & Ji Woo upon his arrival. Later, we see Ji Woo swivel to hide Sung Yoon's identity from random people, an old habit he did with Seo Joon. His instincts lean toward his ex-boyfriend when spending time with her.
Sung Yoon's presence makes Ji Woo jealous and insecure. He compares himself to Sung Yoon, wondering why Ji Woo interacts with her more cordially. To be honest, she gets better treatment because her behaviour is less obnoxious. Sometimes, Seo Joon's character can be very extra. *lol* Another reason is that Ji Woo doesn't love her as much. Their relationship has fizzled, and he only sees Sung Yoon as an old platonic friend. There's no real passion left in their romance, unlike the repressed attraction between Ji Woo and Seo Joon.
Sung Yoon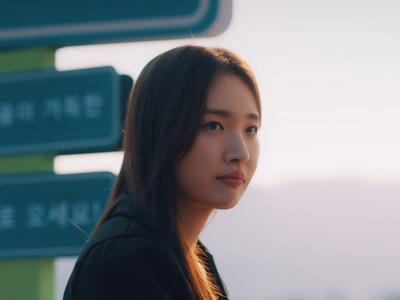 Sung Yoon arrived at the village with a mission. She wanted to repair her relationship with her ex-boyfriend, Ji Woo. They were teenage sweethearts who inspired each other on their career paths. However, the young couple was driven apart due to stressful circumstances. She suffered a sports injury, while his parents died in an accident. Their misfortunes created hostile tensions between them. Sung Yoon's last text message to him was, "I hope you're unhappy for the rest of your life."
After their breakup, Sung Yoon studied abroad and developed her career. She was motivated to become a better woman than the immature girl who sent despicable texts to her ex. More importantly, she wanted to change herself to become compatible with Ji Woo. Sung Yoon returned to her hometown as a cultured, well-educated lady with a thriving career. Yet, she remained humble and poised. She also took on cooking as a hobby. Sung Yoon improved herself significantly, and there are many aspects of her personality that Ji Woo should like.
Despite making positive changes, Ji Woo doesn't love Sung Yoon anymore. The lesson is that changing yourself for someone won't make them love you more. Self-improvement should be driven by the self than adapting to your partner. When Seo Joon said he'd change for Ji Woo, Sung Yoon proves it won't fix a broken relationship. Sung Yoon exits the series without rekindled love, but she gets a kind sendoff. She enters the village at a crossroad, symbolic of her uncertainty. Her departure scene depicts Sung Yoon moving forward with decisiveness and a clear direction.
Ji Woo & Sung Yoon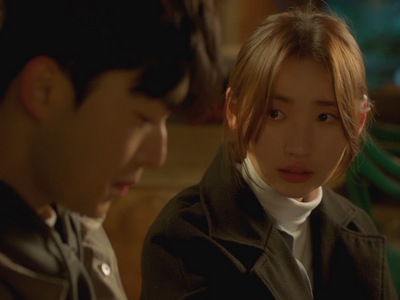 Episode 7 contains flashbacks of how Ji Woo ended his relationships with Sung Yoon and Seo Joon. The series intentionally juxtaposes these breakup scenes to highlight their thematic similarities. First, we see Ji Woo and Sung Yoon arguing. Sung Yoon wanted his companionship for the evening because she felt depressed. Instead, he turned her down to focus on his culinary lessons. His apathy led to her emotional meltdown.
Sung Yoon cried about how lonely he made her feel. Ji Woo still didn't know what caused this response, exasperating her. "Everyone thinks you're suffering more than me! It's only me reacting like this, and I'm about to go crazy!" The context is Ji Woo became orphaned around this time, and his troubles seemed more severe than her knee injury. Sung Yoon was traumatized by her personal crisis, yet others didn't understand and thought she overreacted. Their disregard made her feel like she suffered alone. It agonized her that nobody recognized the depth of her despair.
Years later, Sung Yoon's sentiments echoed how Ji Woo felt about his romance with Seo Joon. The tables have turned. Like his ex-girlfriend, Ji Woo suffered so much that he compared his pain to the inability to breathe. He was suffocating, but his boyfriend seemed oblivious and thought they had a healthy bond. To outsiders or the viewers, Ji Woo may seem like he's overreacting to vague issues in his relationship. Their inability to acknowledge his anguish only made him feel lonelier. The solitude of his trauma rippled during Ji Woo's time with Seo Joon, killing him inside.
Alone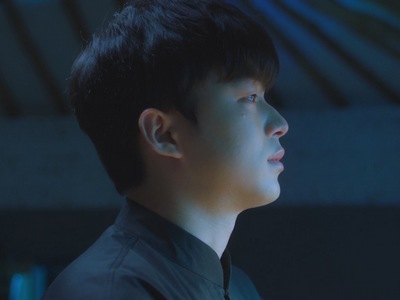 In Episode 7, Seo Joon finally gives up his reconciliation attempts and leaves Ji Woo alone. Sensing Ji Woo's familiarity with his ex-girlfriend, Seo Joon surrenders against their bond. They shared years of profound history, whereas he was a celebrity hookup. How could he compete? After cutting ties, Seo Joon toughens his attitude as a defence mechanism. He won't let Ji Woo hurt him again. Their subsequent interactions are cold and cynical instead of warm and reassuring.
While Seo Joon's affections hardened, Ji Woo's emotions softened. Episode 8 exposes his ugly family scandal involving a scam artist. Ji Woo had no involvement in this drama, but his parents' notoriety still affected his reputation. He loses restaurant customers, gets cyberbullied, and evokes unpleasant memories. As his friends and the small-town community rally behind the chef in solidarity, he feels less alone during this distressing time. Nonetheless, Ji Woo craves the comfort of a loved one, and he's tormented by Seo Joon's conspicuous absence.
Ji Woo reaches a painful and powerful realization at the end of Episode 8. He doesn't want to be alone anymore. Yes, Seo Joon is part of the problem, making him feel alienated in the past. However, Seo Joon is also the solution and can offer companionship during Ji Woo's lowest moments. Sung Yoon encourages Ji Woo to stop internalizing his loneliness. Nobody can help him if he doesn't communicate his problems, meaning his solitude will continue to fester. The only way to stop feeling alone in your relationship is to combat your issues together.
To My Star 2 Ending Explained
Ending
Happy ending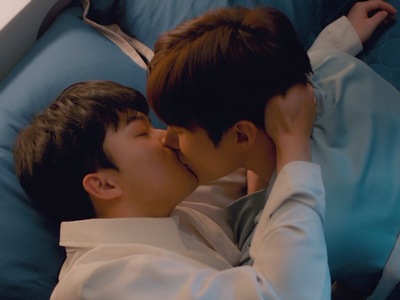 To My Star 2 has a happy ending where Ji Woo and Seo Joon become boyfriends again. After a long emotional journey, Ji Woo realizes he misses his ex-boyfriend and wants to reconcile. The turning point is when he looks at his old phone and sees all of Seo Joon's unread text messages during their breakup. Seo Joon was emotionally honest in his stream of consciousness, revealing his heartbreak and inability to move on. These texts triggered Ji Woo's regrets and reaffirmed his ex's unconditional love for him.
Ji Woo tried apologizing in Episode 9, but Seo Joon acted standoffish around him. After Ji Woo treated him terribly for the whole series, Seo Joon grew resentful and gave up on the relationship. It also didn't help that he faced career troubles around this time. Seo Joon quarrelled with the director, got fired from his drama production, and many smear articles attacked his professionalism. He put too much energy into his personal life, affecting his work performance. With his career crisis taking an emotional toll, Seo Joon isn't in the best mood around his disagreeable ex.
Ji Woo fails to apologize on his first attempt, struggling to open up to an irritable Seo Joon. However, he tries again on the following day. Ji Woo closes his restaurant and waits for Ji Woo outside his home. Pil Hyun lets Ji Woo into the loft, but Seo Joon gives him the cold shoulder treatment. Eventually, the two leads have a heart-to-heart conversation in the finale. This time, Ji Woo is forthright with his feelings and admits he misses Seo Joon. "I'm begging you." Ji Woo says forlornly, "Can you give me a hug?"
Apology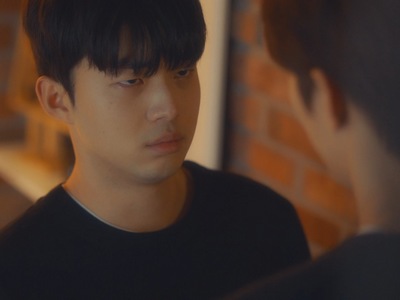 Seo Joon remains hesitant towards his old partner. He wants to move on after Ji Woo put him through a year of emotional turmoil. Although Ji Woo is known for his stubborn streak, Seo Joon can be hardheaded too. As we see from his dealings with Pil Hyun, you can't change the actor's mind easily. Ji Woo tells his ex he won't return if their reunion fails tonight. Seo Joon misconstrues it as a threat, but Ji Woo means he isn't strong enough to keep facing heartbreak. Not many people have Seo Joon's superhuman resilience to constant rejection.
Seo Joon stands still in the middle of the stairwell, unsure what to say or do. Ji Woo approaches his ex-boyfriend on the stairs. I enjoy the metaphor here on multiple dimensions. It shows Ji Woo taking the initiative to close the distance between them. Also, the characters are deliberately positioned on the stairs to highlight how they meet each other halfway. It symbolizes compromise, a core component in this couple's reconciliation.
Ji Woo has never appeared more vulnerable than this moment. First, he reaches out one hand to grab the bottom of Seo Joon's jacket timidly. Then, he looks up at his ex with sad, teary eyes. Finally, Ji Woo murmurs, "You said if it was tough, you'd come to me." Oh my gosh, he seems so defenseless and fragile. We've seen this rare sentimental side of Ji Woo maybe once during the first season. Otherwise, it's a momentous breakthrough for a character defined by his stoic expressions. His sensitive demeanour shows Ji Woo has opened up to Seo Joon at last.
Communication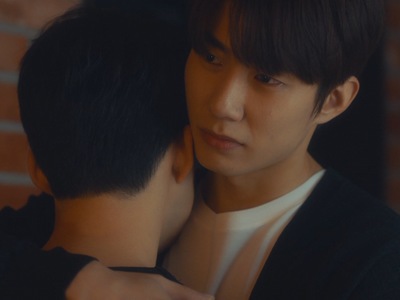 Ji Woo's heartfelt vulnerability is prominently displayed, like a sincere cry for help. Although Seo Joon held various grievances against his ex-boyfriend, they all melted away at this moment. It was the miraculous reconciliation that Seo Joon wished for every day in the past year. Here he is, face-to-face with his runaway boyfriend, who reached out to him, wanted him, and needed him. Like a fantasy that came true, how could Seo Joon turn down Ji Woo?
Seo Joon smiles and embraces his remorseful boyfriend, signalling their romantic reunion. A crying Ji Woo soaks in the hug that he desperately craves. He can feel the warmth, familiarity, and reassurance from a loved one who'll support him during his frail moments. Seo Joon uses this chance to clarify his lingering doubts, ensuring his relationship needs are fulfilled too. Seo Joon wants solid affirmation with this apology. Fortunately, Ji Woo promises he won't run away again, has no attraction for Sung Yoon, or cause distress anymore.
This reconciliation scene is significant because Ji Woo gives wholeheartedly honest responses. He lays out his deepest insecurities for his boyfriend to see, from a fear of loneliness to petty jealousies. Ji Woo removes all personal barriers and unleashes a floodgate of truthfulness. Ji Woo and Seo Joon communicate openly, revealing what bothers them about their relationship. Thanks to this emotionally transparent dialogue, they discover their issues are minor and fixable. Their rekindled bond shows promise now that they understand each other better.
Honesty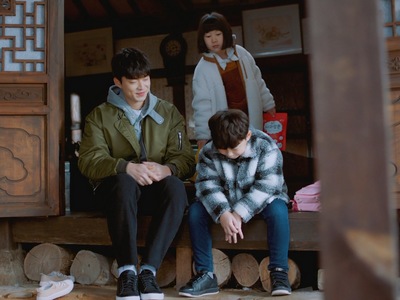 The theme of honesty continues with the other storylines in the finale. One of the most adorable scenes is when Ji Woo confronts the culprit who publicized his family scandal. The accused is Chae Ho, a random kid in the village. He mindlessly posted the gossip after hearing the grown-ups converse. Chae Ho admits to the misdeed and cries about going to jail with childlike naivete. Although the rumours hurt Ji Woo, he's kind towards the young boy. It's a cute exchange that reiterates the power of truth and forgiveness.
Likewise, Seo Joon's colleagues came forward to be whistleblowers, clearing his tarnished reputation to the media. The public scrutiny shifted onto the abusive director, who mistreated the crew on set. As a result, Seo Joon regains his role in the drama and works under more pleasant conditions with the new director. To be honest, this subplot has that ~finale magic~ where a complex conflict gets resolved neatly and happily because it's the last episode. Maybe I'm jaded, but there'd be complications with taking down evil assholes in the entertainment industry.
Sung Yoon also becomes honest and realistic about her relationship prospects with Ji Woo. She leaves the village on amicable terms with her ex, comfortable enough to dine with him and his boyfriend. She even designs a pair of couple's bracelets for them. Once upon a time, Sung Yoon wished Ji Woo unhappiness for the rest of his life. These bracelets indicate her new, enlightened mindset as she gives her blessing. Sung Yoon's parting gift encourages Ji Woo and Seo Joon to be happy together.
Ending explained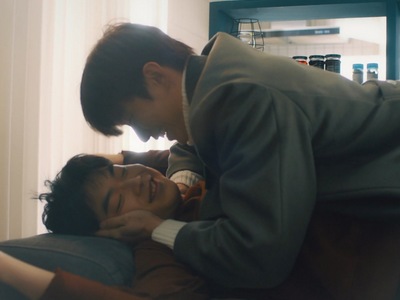 After reuniting, Ji Woo and Seo Joon don't return to their old dynamic. They make positive changes to avoid what strained their romance the first time. To My Star 2 highlights communication as the foundation of their successful relationship. Ji Woo and Seo Joon have many conversations in the finale, sharing constant feedback with the other partner. In one scene, Seo Joon tells Ji Woo to repeat "I love you", encouraging him to open up and express his feelings more.
Notably, Ji Woo continues running his restaurant, which offers many benefits for him. It's a productive use of his time, keeping the chef preoccupied with work instead of waiting for Seo Joon in the apartment. It also allows him to socialize with the villagers regularly, avoiding loneliness or alienation. Best of all, his entrepreneurship instills a sense of identity and individualism in Ji Woo. This business is something he built from scratch and managed on his own. He's the star in the restaurant, and not even Seo Joon can outshine him in this personal domain.
Ji Woo and Seo Joon lead separate lives in different locations, but they allocate time for each other. Both accommodate their schedules & travel arrangements instead of one person doing all the compromises. Occasionally, Seo Joon goes to help Ji Woo at the restaurant or does regular video calls with him. Meanwhile, Ji Woo visits the city twice a week. He also takes on the chauffeur role (despite being a rusty driver) to accompany his boyfriend. They maintain an equal, consistent, and transparent partnership to make this relationship work.
To My Star 2 ends with a reassuring final scene. The leads remark they don't remember or care about why they broke up. Their statements indicate the separation is a negligible chapter of their relationship with no lasting impact. Also, the hazy recollection shows their fight is a one-off incident. If it's a recurring scenario, they'd remember what happened. That means Ji Woo doesn't repeat his mistakes or fall into the same self-destructive patterns again. He has learned to be honest, be communicative, and be himself around Seo Joon.
Our untold stories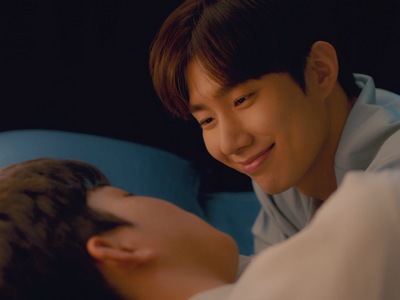 To My Star 2 is officially known as To My Star 2: Our Untold Stories. The title is highlighted when the leads chat intimately during the finale. An ongoing storyline across both seasons is how Seo Joon seems spooked by the noise of glass breaking. We'd see his startled reactions multiple times, but the series never explains why. At last, Seo Joon confesses that his phobia came from childhood trauma, leaving him psychologically scarred.
The notion of an untold story represents the personal insecurities we don't reveal to anyone else. These stories describe the undesirable emotions, thoughts, and anxieties experienced by each of us. We don't often share our dark secrets due to embarrassment, shame, or concern about how others perceive our shortcomings. The feelings remain hidden in our hearts, potentially intensifying and growing into trauma. The longer these stories remain untold, the more power they have over us.
Ji Woo's untold story is his depression, which he concealed until it strained his relationship. Seo Joon's untold story is his adolescent trauma, which affected him into adulthood. If To My Star 3 is made, I'm sure they can have many other undisclosed secrets! Initially, these characters hid their insecurities out of pride and fear. As they confide in each other, their honesty is empowering and lifts an emotional burden. To My Star encourages us to tell our stories courageously. Opening up about yourself helps others understand you better, allowing them to shoulder your pain.
To My Star 2 Episodes
Episode Guide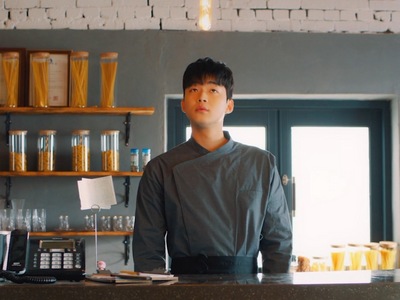 Start Date June 5, 2022
End Date July 3, 2022
Episodes 10 episodes
Episode Length 25 – 30 minutes
To My Star 2: Our Untold Stories has a total of 10 episodes. Each episode is around 25 to 30 minutes long. The last episode is approximately 40 minutes long. It is a long BL drama, and you can finish the entire second season in under 5 hours. To My Star 2 started on June 5, 2022 and ended on July 3, 2022.
Episode 1
Episode 2
Episode 3
Episode 4
Episode 5
Episode 6
Episode 7
Episode 8
Episode 9
Episode 10
Best Scenes
Episode 3
Seo Joon's apartment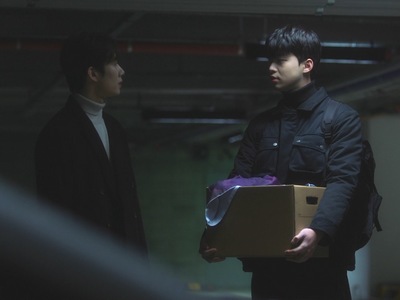 One of the early storylines is Seo Joon pestering his ex-boyfriend to visit their old apartment. Ji Woo dismisses him, but Seo Joon uses hilariously over-the-top antics until he annoys his partner into submission. You wanna ignore me, huh? I'm gonna spam your phone, disrupt your work, and bother all your acquaintances! His tactics are annoying, almost verging on harassment, but he is damn determined to get Ji Woo's attention.
Ji Woo finally agrees to go to the apartment in Episode 3. Once inside the loft, it's a quiet and dignified scene of two ex-boyfriends clearing away their past memories. The tone of this subplot shifts from rambunctious to reflective. Every item comes with painful memories for the two characters. We even see a few mementoes from Season 1 for the eagle-eyed viewers, like the striped shirt. As they navigate their old home, these ex-boyfriends carry so much physical and emotional baggage between them.
When they visit the bathroom, Ji Woo sees that Seo Joon left their shared bathroom intact for over a year. There are pairs of toothbrushes and bathroom accessories, signifying Seo Joon hasn't moved on from their relationship. Ji Woo was moved for a moment, realizing his partner's heartache. I love the subdued impact of this scene, highlighting the depth of Seo Joon's love.
Episode 4
Kiss under the bridge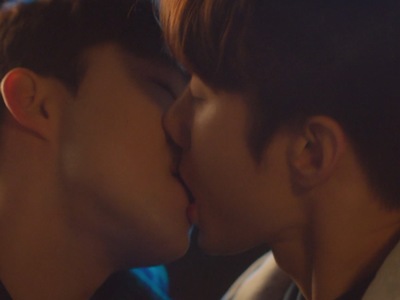 Although the two leads have feuded up until now, Episode 4 marks a breakthrough for their tense relationship. Yoo Ha's disappearance is an urgent crisis that forces Ji Woo and Seo Joon to work together. Seo Joon is a high-strung mess, blaming himself for losing a child under his supervision. Ji Woo eases his ex-boyfriend's panic, accompanies him everywhere, and maintains constant composure. When one of us is weak, the other partner should be strong.
Ji Woo provides silent support for Seo Joon throughout the search, helping him to think sensibly. Despite their animosity, he has the capacity for gentle kindness towards his ex. It's an enormous relief when the others located Yoo Ha elsewhere, but Seo Joon remains shaken after a rough day. Ji Woo observes him quietly, admiring his ex-boyfriend's sincerity and emotional vulnerability. This guy is so honest, genuine, and heartfelt, reminding Ji Woo why he fell in love previously.
Ji Woo's resolve falters at this moment, unable to contain his love for Seo Joon. He initiates an intimate kiss under the bridge. It's an incredible interaction, rich with tender emotions and an elegant ambiance. Seo Joon looks shocked that his ex-boyfriend smooches him suddenly, but he responds just as powerfully. Wow, what a kiss! To My Star 2 possibly climaxes in this scene, achieving thematic and romantic perfection.
Episode 5
Ji Woo's rejection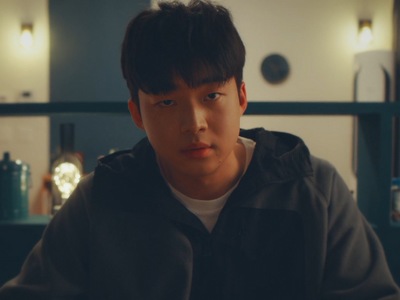 In Episode 5, Seo Joon is hopeful about reconciliation after the kiss and spending the night with his ex. He stays at Ji Woo's home and prepares a lovely meal for him after work, expecting their tensions to dissolve. Instead, Ji Woo rejects him with piercing cruelty, reducing Seo Joon to a mere sex partner. Ji Woo taunts his shocked and devastated ex-boyfriend. He behaves nonchalantly about their meaningless fling last night, like a quickie to fulfill physical needs.
Ji Woo emphasizes there's no love in their relationship, and the prospect of getting back together would never happen. And oh, by the way, your cooking sucks! Seo Joon knows his ex is deliberately hurting him, but he can't control his composure and snaps at him. He thought Ji Woo might be remorseful and describe their romp as a mistake. Instead, Ji Woo acts even worse, like a stoic playboy toying with his body and dignity.
As the animosity intensifies, their tension is captivating. Ji Woo's malice towards his ex is startling, unlike something I'd expect from a typical BL drama. I was so engaged with the storyline, fascinated by the sophisticated emotions and complex dynamics. After the sensational kiss in the last episode, To My Star 2 takes us from an emotional high to a devastating low.
Episode 7
Ji Woo's monologue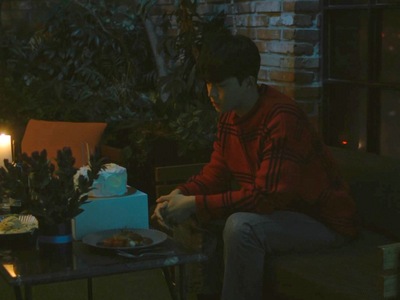 If you wonder why Ji Woo breaks up with Seo Joon, the flashbacks in Episode 7 provide poignant insights. This scene showcases Ji Woo's recollections of his failed relationships. It juxtaposes his two breakups to highlight the thematic parallels in their situations.
With Sung Yoon, she's devastated when her boyfriend doesn't acknowledge her trauma. She is suffering so much, yet his nonchalance makes her feel totally alone. Years later, Ji Woo finally understands Sung Yoon's sentiments when the roles are reversed. Now, he's the one suffering in his relationship, yet Seo Joon remains clueless to his anguish.
As these flashbacks play out, we hear Ji Woo's haunting monologue. He delivers powerful lines that touch upon the central themes in To My Star 2. Ji Woo speaks poignantly about his identity loss and existential crisis while dating a celebrity like Ji Woo. I wish Episode 7 dedicated more time to these flashbacks, which were too brief and didn't maximize the emotional resonance. Imagine if an entire episode was devoted to expanding Ji Woo's past, it would've amplified his trauma. Nonetheless, I still found this scene tragic and devastating.
Episode 10
Finale kiss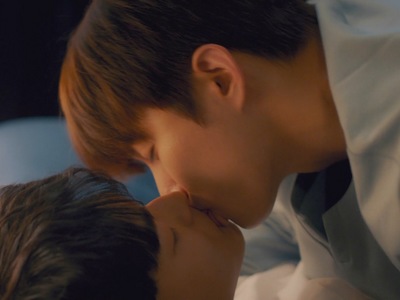 I wrote many passages analyzing the themes in the To My Star 2 ending. This finale promotes honesty, compromise, and communication in relationships. The characters have many thoughtful conversations that I enjoyed watching. However, my favourite scene in the final episode is Ji Woo and Seo Joon making out. Sometimes, actions speak louder than words. I just wanna see the two leads demonstrate their physical affection for each other. Screw the emotions, y'know? lol
I loved the kiss between them, but what makes this scene work is the buildup to their romantic reunion. Previously, the finale had an excellent reconciliation scene where Ji Woo cried and showed emotional vulnerability at last. Afterwards, we see numerous scenes of them spending time together and strengthening their relationship dynamic. I joke about the physicality, but it's really the journey that makes the kiss feel satisfying. Once a BL series takes the time to establish the couple's bond, that's when the kissing scenes click with me.
To My Star Season 1
Prequel
To My Star 2021 series Drama review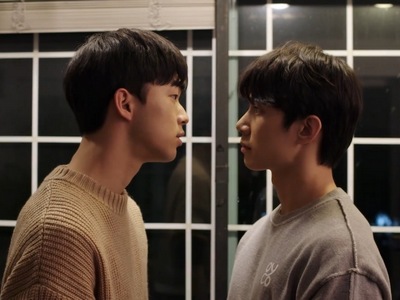 To My Star 2 is the sequel to the Korean BL series released in 2021. The first season is a shorter two-hour series consisting of fifteen-minute episodes. The story introduces Seo Joon, a celebrity in hiding after his latest scandal. He meets Ji Woo, an ordinary chef who doesn't seem fazed by his fame. Initially, the leads clash over their personality differences and eccentric quirks. Over time, they form an emotional and physical connection.
The original To My Star is a casual BL series with light romance and drama. Although the story is straightforward and not particularly innovative, the relationship dynamic is still pretty enjoyable. To be honest, Season 1 was decent, but it didn't leave a memorable impression on me. To My Star 2 showed more substance, ambition, and character development. The sequel improved my opinion of the franchise significantly.
To My Star 2 Information
Links
Energedic Company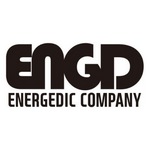 Energedic Company is a Korean BL studio that made the series To My Star (2021) and its sequel To My Star 2: Our Untold Stories (2022).
Director
Hwang Da Seul (황다슬) is a Korean director. She is the director of To My Star (2021) and its sequel To My Star 2: Our Untold Stories (2022). In addition, she directed the Where Your Eyes Linger (2020) and Blueming (2022).