BL Watcher is dedicated to watching new BL dramas, anime, and movies. See my best recommendations for the latest series and films in the Boys Love genre. My goal is to review every BL story ever made from around the world. I also write episode guides, character analysis & spoiler-free summaries. BL Watcher is updated regularly!
What is BL Watcher?
BL Watcher was started to keep track of all the BL series and movies that I watched over the years. With so many new 2023 BL dramas coming out lately, I wanted a better system to organize what to watch next. Every time I finished watching a show, I will write down my detailed thoughts on BL Watcher. Did I love or hate this BL series? Read and find out!
At BL Watcher, I have watched and written about hundreds of different BL series. I understand how tricky it is to explore the many options and find the best BL dramas to watch. That's why I review everything methodically, assigning a separate score to the story, romance, acting, and other metrics. I'm eager to highlight the good, criticize the bad, and call out the ugliness from the BL genre.
Where to watch BL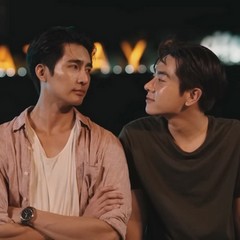 In recent years, BL dramas are on the rise across the world. You can watch many BL series from Thailand, Japan, Taiwan, and South Korea. Other Asian countries like Philippines & Vietnam have joined the cultural phenomenon, making BL a surprisingly international genre. Many BL series are subtitled in English, either through official sources or fan translations.
It's very easy to watch BL from anywhere. Check out some of the best BL from around the world:
Best BL dramas to watch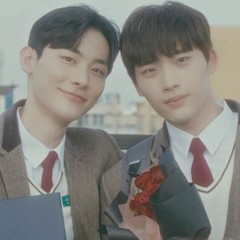 BL dramas are interested in telling good gay & LGBT stories from a unique perspective. Due to the recent popularity of BL dramas, there's an influx of new & exciting series in this genre. From school romances to workplace comedies, BL brings these fictional romances to life with handsome actors, captivating stories, and visually stunning cinematography.
Are you new to BL and not sure where to start? BL Watcher recommends these best BL series in the genre:
List of BL Dramas in 2023
Are you caught up on the latest 2023 BL series to watch? As new dramas launch every week, it can be hard to keep track of what to watch next. Join BL Watcher as I review every completed and upcoming series this year. The 2023 BL calendar & schedule lists are updated regularly!
2023 Hong Kong BL
2023 Japanese BL
2023 Korean BL
2023 Singapore BL
2023 Taiwanese BL
2023 Thai BL
2023 Vietnamese BL
List of BL Dramas in 2022
2022 Japanese BL
2022 Korean BL
2022 Taiwanese BL
2022 Thai BL
New BL Series 2023
Top BL Series 2022
BL Recommendations


Check out my favourite BL recommendations over the years: