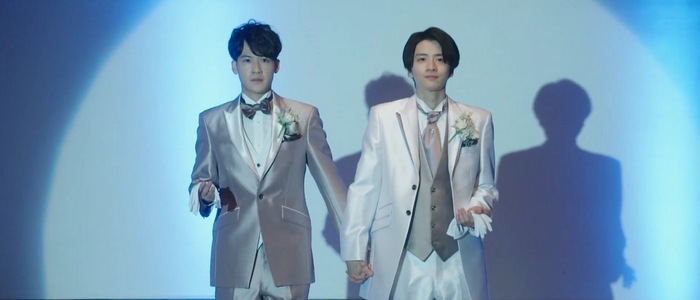 We're Both Grooms is a Japanese BL drama about a gay couple on their wedding day. Moments before the ceremony, the main character suddenly admits he hasn't come out to his parents, family, or coworkers. His fiancé is shocked by the revelation, but the couple tries to tie the knot anyway. Their nuptials descend into arguments, tears, and chaos as various guests disrupt the festivities.
There is a cute, quirky coming-out story in We're Both Grooms. This one-hour TV special has a sentimental tone with a positive message. However, it suffers from a shaky plot, iffy acting, and a lightweight BL romance. Overall, the drama is fine, but it doesn't rise above average quality.
We're Both Grooms Summary
What is the drama called?
僕もアイツも新郎です。
Where was the series made?
Japan
When was the drama released?
2022
Is it part of an ongoing series?
No, it's a standalone TV special
How would you describe the series?
Dramatic and intense
How many episodes are in the drama?
1 episode
How long is each episode?
Around 50 minutes
Plot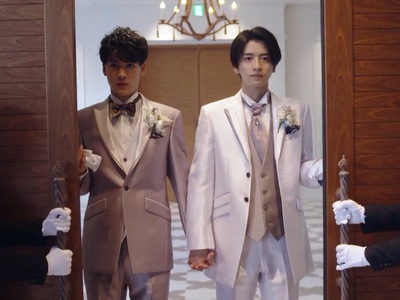 Ryosuke and Mizuno are a gay couple getting married on their wedding day. They met three years ago on the beach. Mizuno was getting over an ex-boyfriend when he met the friendly and charming Ryosuke. Jump forward years later, they have fallen in love and plan to get married in a wedding ceremony. Although not an official marriage, the pair wants to give their vows and commit to a long-term relationship.
All their closest friends, coworkers, and family have gathered at the wedding venue. Before the ceremony starts, Ryosuke suddenly admits to his fiancé that he hasn't come out to anyone. His invited guests all believe he's getting married to a woman. The misconception started when Ryosuke's parents saw a photo and assumed their son got engaged to Mizuno's sister. He didn't dare to correct them as his family eagerly sent wedding invitations to their relatives and acquaintances.
Since then, Ryosuke successfully kept his family and fiancé from meeting each other. However, he can't conceal the lie any longer. Mizuno is shocked and disturbed by the revelation. Unlike his partner, Mizuno doesn't share the same problem since he's already out to his family. He is close with his dad, a huge advocate and champion for him. Although the circumstances are unprecedented, Mizuno supports Ryosuke on his coming-out journey. The two grooms brave the crowd by walking the aisle together.
Many guests are surprised that Ryosuke is getting marrying a man. Ryosuke's traditional father is outraged, causing a ruckus before the crowd. He disapproves of the union between two men and threatens to leave. However, Ryosuke argues his father has outdated views and assures him everyone else is happy about their relationship. The dad doesn't believe him, but he stays behind to observe the festivities.
As the wedding proceeds, the grooms face various disruptions from the rowdy guests. Ryosuke's childhood friend Ruri makes an emotional statement, upset to discover there was never an attraction between them. Meanwhile, Mizuno's ex Hayato questions Ryosuke's trustworthiness if he had been hiding this secret from his partner. The constant drama wears out Mizuno, who gets cold feet about the ceremony. He feels discouraged and wants to call off the wedding, leaving Ryosuke very conflicted.
We're Both Grooms Trailer
We're Both Grooms Cast
Characters
Ryosuke
Shono Hayama (葉山奨之)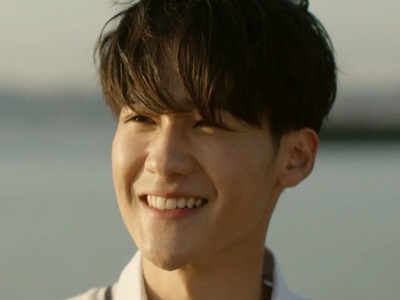 Ryosuke is a schoolteacher in a relationship with Mizuki. However, his traditional parents don't know he is gay and assumes he will marry a woman. Ryosuke's friends and coworkers are also clueless about his sexuality. He panics over his deception before the ceremony, finally confessing the scandalous truth to Mizuno and everyone else.
Mizuki
Hiroki Iijima (飯島寛騎)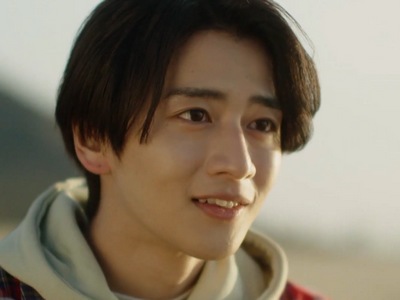 Mizuno is Ryosuke's fiancé. They met three years ago on the beach while Ryosuke was getting over an ex-boyfriend. After dating, it was his idea to hold a wedding ceremony to celebrate their union. Ryosuke is out to his family, who support him unconditionally. His dad is one of Ryosuke's most prominent advocates and champions.
Supporting Cast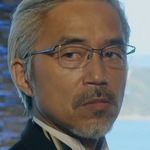 Ryosuke's dad
Mantaro Koichi (小市慢太郎)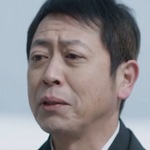 Mizuki's dad
Jinsei Morishita (森下じんせい)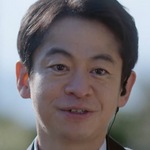 Yashima
Munenori Nagano (永野宗典)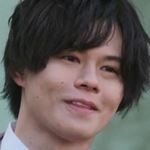 Hayato
Kai Ogasawara (小笠原海)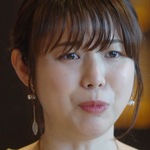 Ruri
Miho Kanazawa (金澤美穂)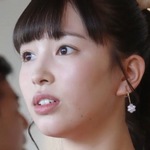 Nana
Anna Kawamata (川又あん奈)
We're Both Grooms Review
Review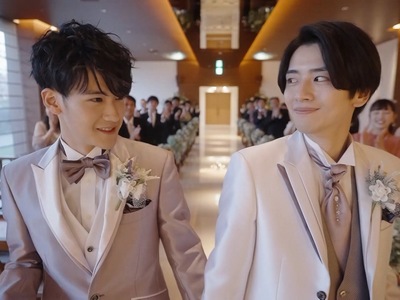 We're Both Grooms is a cute coming-out story with a positive message. This one-hour TV special has well-meaning intentions. It uses an outlandish plot, offbeat humour, and sentimental drama to normalize gay relationships for a mainstream audience. I love the momentous significance of a televised series that showcases two men getting married in Japan. We're Both Grooms definitely earns points for supporting an LGBT agenda.
I enjoy the novelty of coming out on your wedding day, but the premise is a stretch. Logistically, I can't imagine the circumstances escalating to a point where your family and fiancé are deceived until the actual ceremony. Even if it was possible to keep lying, would you want to drop this bombshell on everyone in such a public setting? Maybe I shouldn't overthink the silly concept, but it requires many outrageous leaps of logic. The eccentric scenario isn't believable because We're Both Grooms doesn't sell its ideas persuasively enough.
Occasionally, the wedding mix-up becomes so zany that you will giggle at the ridiculousness. We're Both Grooms has various amusing encounters, using goofy jokes to defuse the tension in the narrative. It tends to put the characters in socially awkward situations to amplify the humour. The quirky comedy is secondary to the emotional drama in the storyline. As the conflicts escalate, the playfulness subsides over time. We're Both Grooms might start off as funny and wacky, but it ends seriously and poignantly.
We're Both Grooms depicts the coming-out experience, highlighting a parent's struggle to accept his son's sexuality. Ryosuke's dad (Mantaro Koichi) is a capable actor and manages the material well. His character receives a lot of focus, almost equal to the leads. However, the storyline doesn't wow me and I think the writing is just okay. Some scenes are dramatic and touching, whereas other exchanges could be crafted more elegantly. The sentimentality resonates with me a little, but it's a mild touch rather than a powerful punch of emotions.
The BL romance is disappointingly lightweight. We see flashbacks of several milestones in Ryosuke and Mizuki's relationship, but they don't convey a passionate connection. Even the proposal scene is low-energy. Otherwise, the wedding drama produces constant friction between the couple. This animosity overpowers the few cutesy or tender interactions, so their bond feels strained and stressful to watch. Also, the characters never kiss despite the romantic occasion. Their affections are mild-mannered, reduced to holding hands and a quick hug near the end.
The two main actors are handsome, looking sharp and snazzy in their wedding attire. They're comfortable in the lighthearted moments, but their emotional performances seem somewhat iffy. It's an issue because the leads have plenty of dramatic scenes in the script, perhaps more than they can handle. Nonetheless, I like the characters, root for their relationship, and feel satisfied with the happy ending. Overall, We're Both Grooms is an average BL drama. Although it doesn't stand out exceptionally, the story is sweet and endearing enough for a casual watch.
Summary
Quirky story
We're Both Grooms has an eccentric premise that may not feel entirely believable. Nonetheless, it can be entertaining with quirky humour, outlandish scenarios, and sentimental drama.
Weak romance
The BL romance is lightweight and the leads don't convey a powerful romantic connection. They spend most of their time engaged in tension, agony, and drama.
Shaky acting
The handsome leads aren't the most capable actors. I don't like how they emote in the serious scenes. Ryosuke's dad gives a decent performance though.
Happy ending
We're Both Grooms has a happy ending and resolves the wedding drama with a touching message. The characters enjoy blissful matrimony despite any previous conflict.
Decent artistry
This drama has a decent and respectable presentation. The visuals are clean, bright, and comfortable on the eyes. Plus, the main characters look dashing in their snazzy wedding suits.
68%
We're Both Grooms is a quirky coming-out story with a positive message, normalizing gay relationships to mainstream audiences. This BL drama is partially successful, but it could be much better.
We're Both Grooms Information
Links