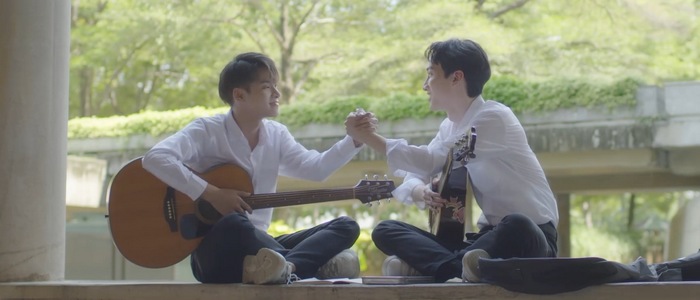 What If is a Thai BL series about two childhood best friends with a passion for music. The protagonists are neighbours who bond over guitar lessons. The story follows the characters as they grow up, from adolescence to young adulthood. Due to their age difference, one departs for university while the other remains in high school. This relationship must endure their time apart from each other.
Although the series begins promisingly, What If loses momentum midway and staggers to the end. Despite the early potential, nothing substantial happens in the uneventful BL drama. The plot teases a budding romance between childhood best friends, which never develops meaningfully. The underwhelming ending dampened any enthusiasm I felt when the story first started.
What If Series Summary
What is the drama called?
สมมติว่า
Where was the series made?
Thailand
When was the drama released?
2022
How long is What If?
Around 90 minutes
What is the genre?
School romance
How would you describe the series?
Calm and gentle
How many episodes are in What If?
5 episodes
How long is each episode?
Around 12 to 18 minutes
Plot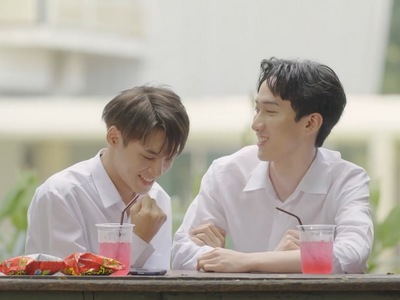 Smart and Peach are childhood best friends. These two neighbours first met as kids. Peach taught Smart how to play the guitar as they bonded over the music lessons. Over the years, they maintained a close platonic relationship and spent much time together.
Now, Peach is preparing to enroll in a university. He only cares about playing music with his band and hardly focuses on academics. Although Smart is a year younger, he is a bright student who helps his friend with studying. Even when Peach's bandmates ask him to hang out, he still prioritizes his time with Smart. Their platonic friendship strengthens as a result.
Smart has a secret crush on Peach. However, he's shy and hasn't confessed his feelings to his childhood friend. After Peach departs for university, Smart remains alone as he completes his final year of high school. They keep in touch over the occasional phone calls, but both have busy schedules. Peach is getting used to his new friends in college life, while Smart is busy studying for his exams. Their relationship is challenged as they spend a year apart from each other.
What If Series Cast
Characters
Smart
Smart Wattana Yaotao (วรรธนะ เยาว์เต่า)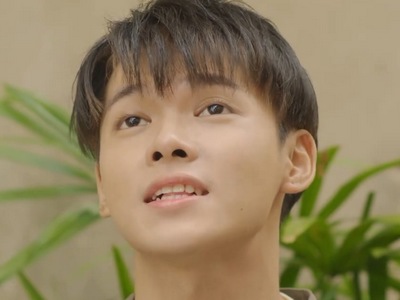 Smart is Peach's best friend. They are neighbours who have known each other since childhood, bonding over their love for music. Smart is a year younger than Peach, but he's more studious than his friend. Smart's dream is to become a singer when he grows up.
Peach
Peach Phiravich Chotsatirasakul (พีช พีรวิชญ์ โชติสถิรสกุล)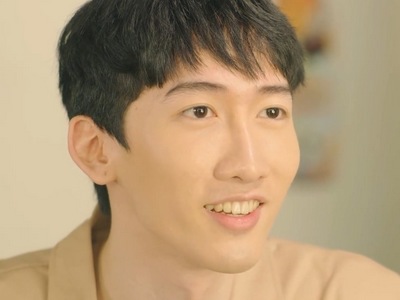 Peach is Smart's best friend. They have lived next door to each other since childhood. Peach knows how to play the guitar and gives lessons to Smart throughout their adolescence. Peach doesn't take his studies seriously. He's part of a band with his friends Gun and Gang.
Supporting Cast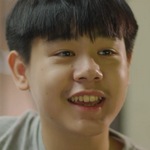 Young Smart
Pupa Inthanon Seangsiripaisarn (ภูผา อินทนนท์ แสงศิริไพศาล)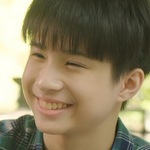 Young Peach
Nobel Pitchanan Jiemsirikarn (โนเบล พิชชานันท์ เจียมศิริกาญจน์)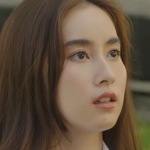 Smile
Nink Varinthorn Makornsirisri (นิ้ง วรินทร มกรสิริศรี)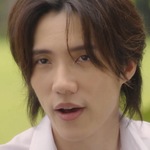 Gun
Pop Tatpol Saengow (ป๊อป ทัตพล แซ่โง้ว)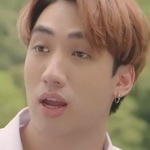 Gang
Toy Narintorn Auewuttithorm (ทอย นรินธร เอื้อวุฒิธรรม)
Cast Highlights
The two child actors (Pupa and Nobel) portray the young versions of the leads. They appeared in the famous 2020 Thai BL series I Told Sunset About You, also portraying the childhood version of the main characters.
What If Review
Review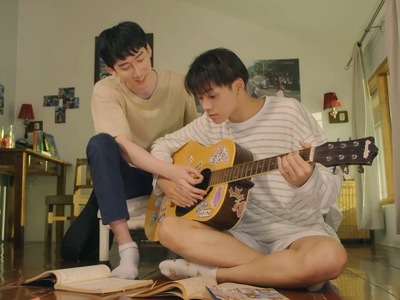 What If begins with two surprisingly good episodes. This series introduces the main characters charmingly, highlighting their personalities and shared interests. The early scenes nurture their cozy friendship, depicting a warm, genuine rapport between the leads. I'm invested in their sweet childhood bond and enjoy seeing them grow up together. What If appears to be on a positive trajectory, making me excited about the budding romance.
Although What If shows so much promise, all that potential never materializes. After a solid start, the plot never picks up the pace. The story loses momentum midway and ends abruptly before anything substantial happens. The leads don't grow their relationship meaningfully for the rest of the uneventful BL drama. Inexplicably, What If almost gives up on forging the romance and strays into aimlessness. This series is more preoccupied with trivial campus antics or random supporting characters than developing the star couple.
What If portrays a solid friendship between Smart and Peach, but where's the damn romance? The series starts creating a good love story and then forgets to finish half the assignment. The timid scenes and banal interactions are devoid of chemistry, desire, or intimacy. Any attraction is too implicit, hidden behind subtle hints and vague subtext. If you're going to market yourself as a BL drama, then spell out the romantic connection more clearly. Yet, there's a reluctance to confirm the characters' feelings or go beyond a platonic relationship.
Interestingly, What If begins the story with the child actors, who portray the junior versions of the main characters. These two performers (Pupa and Nobel) are naturals on screen and handle their roles persuasively. They're a huge reason why this adolescent friendship feels so authentic at the start. The series is wise to dedicate an entire episode to the talented child actors, who easily carry their scenes. In contrast, the grown-up leads (Smart and Peach) seem less impressive. I don't think they exude as much charisma or sincerity as their younger counterparts.
What If has a decent presentation. Each scene looks bright, vibrant, and gorgeous, accentuating the cozy atmosphere. I also appreciate the snazzy soundtrack, which has some enjoyable melodies throughout the series. Since music is a big part of the characters' hobbies, I'm glad the production team doesn't slack in this department. The visual and audio components elevate the BL drama, almost making the romance more special than it actually is. The couple has nonexistent chemistry, so it's impressive how What If can create an intimate vibe out of nothing.
What If has a happy ending, but the underwhelming conclusion lacks excitement. Half the finale involves singing and songwriting rather than exploring the couple's feelings. After completing the series, my first instinct is to give a low review score. Upon reflection, I realize the quality is more mediocre than unwatchable. The enchanting first half softens my disappointment with the later episodes. Unfortunately, What If can't turn a precious childhood friendship into a captivating romance. The vibe I'm getting is bromance instead of BL. I only see two buddies and not two lovers.
Summary
Aimless story
What If starts with two solid episodes that depict a precious childhood friendship. Later, the story loses momentum and becomes uneventful. Nothing substantial happens in this snoozy BL drama.
Weak romance
This series resembles a bromance more than a BL drama. The leads' attraction is too hidden, and their platonic relationship doesn't go through meaningful development.
Okay acting
The child actors (Pupa & Nobel) give natural performances that sell the authenticity of their friendship. However, the grown-up leads (Smart & Peach) exude less charisma and chemistry.
Happy ending
What If has a happy ending where the leads receive good news and sing a song together. This uneventful finale doesn't explore the characters' feelings and approaches their relationship timidly.
Cozy artistry
This series has an attractive presentation with bright visuals and a snazzy soundtrack. The production efforts elevate the stylish love story, creating a romantic vibe out of nothing.
58%
What If is a mediocre BL series that starts promisingly and ends disappointingly. The leads' childhood friendship has much potential, but it never grows into a substantial romance.
What If Episodes
Episode Guide
What If has a total of 5 episodes. Each episode is around 12 to 18 minutes long. The last episode is around 18 minutes long. It is a short BL drama, and you can finish the entire series in under 2 hours. What If started airing on August 22, 2022 and ended its final episode on September 12, 2022.
Episode 1
Episode 2
Episode 3
Episode 4
Episode 5
Episode Reviews
Episode 1
What a fascinating choice to begin the story with the two child actors and dedicate an entire episode to them. They give impressive performances, convincing me about their authentic friendship.
Episode 2
I like the studying scenes between Smart & Peach! What If is giving me I Told Sunset About You vibes, but the resemblance is good. I'm curious how the leads will transition to university life.
Episode 3
That was a waste of an episode. The leads barely shared scenes together. The love story isn't building fast enough for a five-episode series, and there's not much time left.
Episode 4
This episode felt aimless and pointless. Did I get tricked into watching a bromance series? I'm barely sensing any romance between the leads. How disappointing.
Episode 5
I like that Smart sang his love confession through a song. However, the series just ends without exploring their relationship further. This series is way too timid in approaching the BL content.
What If Series Information
Links