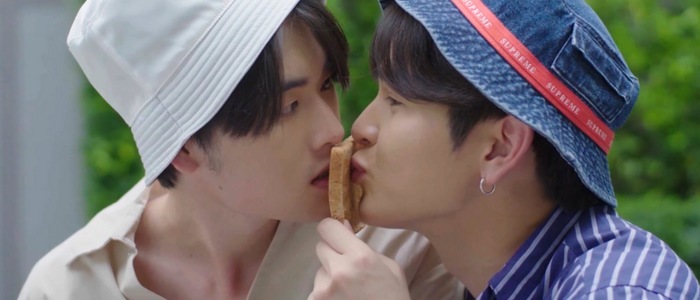 YYY is a wacky Thai BL comedy, featuring an eclectic group of apartment residents with larger-than-life personalities. When a relatively normal tenant moves in, he gets entangled in the chaos and hijinks of his new neighbours. He also begins to develop a bond with his cute yet slightly quirky roommate.
Within minutes of starting YYY, I already knew this series wouldn't vibe with me. Right away, I wasn't feeling the rowdy characters, the outlandish humour, or the absurd scenarios that made no sense whatsoever. Despite a charming romance and a few occasionally funny jokes, the complete aimlessness in YYY makes the episodes excruciating to watch.
YYY Series Summary
What is the drama called?
YYY มันส์เว่อร์นะ
Where was the series made?
Thailand
When was the drama released?
2020
How long is YYY?
4 hours (Season 1) + 2 hours (Season 2)
How would you describe the series?
Happy and funny
How many episodes are in YYY?
6 episodes + 3-episode sequel
How long is each episode?
Around 40 minutes
Plot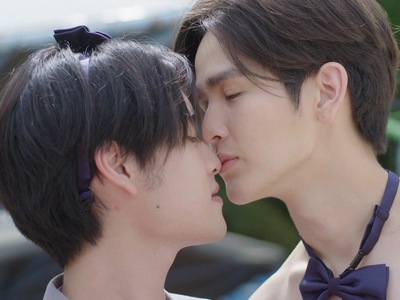 Nott is a quirky mechanic who loves inventing bizarre gadgets and devices. When one of his inventions backfires, he causes a widespread power outage throughout his entire apartment complex. Porpla, the landlord, is furious with Nott and threatens to evict him out of the apartment.
Just then, Pun arrives at the apartment complex. Pun is a new apartment tenant looking for a new place to stay. Porpla immediately greets the new arrival, claiming that Pun can take over Nott's apartment unit. Thinking quick on his feet, Nott pretends that he is Pun's boyfriend, hoping to appeal to the BL fan in Porpla. Pun resists at first, but plays along with the lie after Nott pleads for his cooperation.
Porpla believes in the fake relationship, allowing Nott and Pun to live together in the same apartment unit. Pun quickly becomes annoyed with his new roommate, who snores, makes a loud ruckus, and wants to keep pretending they're dating. At the same time, Pun also develops a bond with Nott, as their heartfelt chats at night bring them closer together. Nott discovers that Pun comes from a wealthy family, but has run away from them to gain independence.
As Pun settles into his new living arrangement, he is introduced to his numerous neighbours, all with colourful personalities. There's Om, Nott's old roommate, who can be a bit of a horndog. There's Arm, Nott's good friend, who has a secret crush on him. Pun also meets Yuri, a girl who is smitten with Nott, but her love goes unreciprocated.
While Nott and Pun develop a genuine connection, Arm and Yuri become more assertive in pursuing Nott as well. Yuri's over-the-top antics are mainly played for laughs, so nobody takes her feelings seriously. Meanwhile, Arm is stepping up his game and inching closer to confessing his love for Nott. His advances are noticed by Pun, invoking a sense of jealousy in him as a love triangle forms in this apartment complex.
YYY Series Trailer
YYY Series Cast
Characters
Nott Yoon Phusanu Wongsavanischakorn (ภูษณุ วงศาวณิชชากร) Yoon Instagram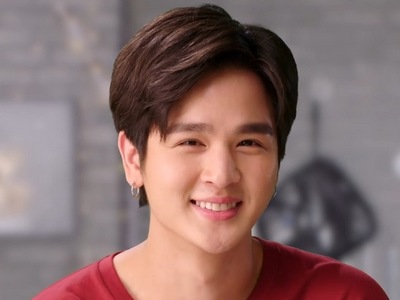 Nott is an inventor who loves to create strange new gadgets. He pretends to be in a fake relationship with Pun to avoid getting evicted from his apartment landlord. With a charming and confident personality, quite a few characters have developed feelings for Nott. He has been an orphan since birth and considers all the eccentric apartment tenants as his family.
Pun Lay Talay Sanguandikul (ทะเล สงวนดีกุล) Lay Instagram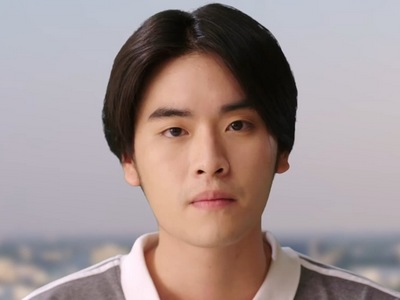 Pun is a new tenant who recently moved into the same apartment complex as Nott. The two of them live in the same unit as roommates. Pun comes from a wealthy family, but he has run away from home to seek independence. His father doesn't believe Pun can make it on his own and will come crawling back for help. Pun currently works as an online celebrity, playing the part of a fictional BL couple while promoting brands and sponsors.
Supporting Cast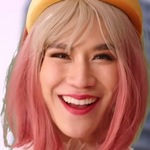 Porpla
Poppy Ratchapong Anomakiti (ป๊อปปี้ รัชพงศ์ อโนมกิติ)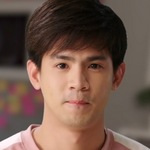 Arm
Scott Sattapong Hongkittikul (เศรษฐพงษ์ หงส์กิตติกุล)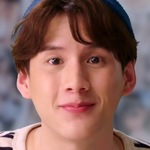 Om
Pee Peerawich Ploynumpol (พีรวิชญ์ พลอยนำพล)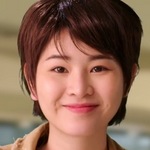 Yuri
Apple Lapisara Intarasut (ลาภิสรา อินทรสูต)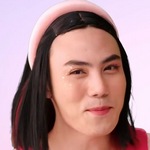 Latte
James Athirat Cheewalaksanalikhit (เจมส์)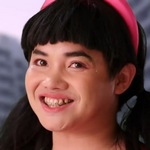 Mocha
Kasipong Ai-yarakom (คุมโทนไม่สำเร็จ)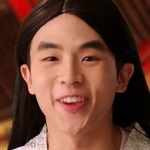 Wang Chao
Korn Kornnarat Ongsaranont (กรณรัสย์ องค์สรานนท์)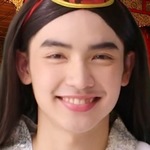 Mahan
Bababig Jessada Sabphaso (เจษฎา สรรพโส)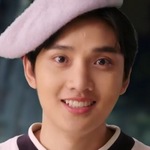 Pao
Mark Vachara (มาร์ค วัชร)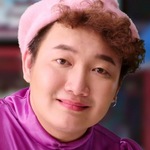 Chino
CNew Chatchai Chidchom (ฉัตรชัย)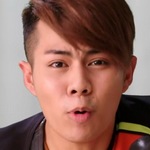 Grab
Got Suttiruk Srithongkul (สุทธิรักษ์ ศรีทองกุล)
Cast highlights
The two lead actors Yoon and Lay both appeared in the 2021 BL anthology series Y-Destiny. The same series also featured Pee and Korn. Yoon appeared in other BL series, including Paint with Love (2021), My Ride (2021), and Unforgotten Night (2022).
Lay also featured in one of the short stories in the 2021 series Close Friend. In addition, Lay starred in the 2020 BL drama My Engineer and its upcoming sequel My Engineer 2.
Porpla's actor (Poppy) appeared in the 2020 BL drama Why R U? He also played a minor role in the 2021 series Lovely Writer, portraying as the lead character's brother.
Om's actor (Pee) is the star of the 2023 BL series La Pluie. He portrays a veterinarian.
The actress playing Yuri (Apple) appeared in the 2021 series Golden Blood, playing one of the female love interests.
YYY Series Review
Review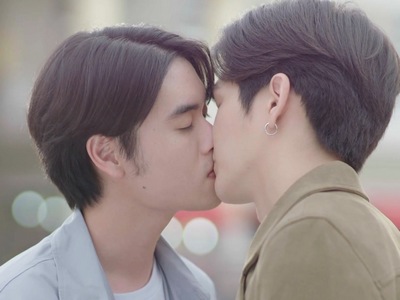 YYY is a nonsensical BL comedy that I didn't enjoy at all. From the get-go, I had a feeling the erratic humour wouldn't connect with me. Somehow, I endured all nine episodes of YYY and its sequel, hoping that I'd get into the groove of the eccentricity. Scene after scene, I hardly reacted to any of the jokes, even though the obnoxious laugh track keeps reminding me when a moment is supposed to be SO WACKYYY!!! I don't have a high threshold for laughter, but this comedy is painfully unfunny to me.
At the beginning of each episode, YYY includes a disclaimer telling viewers to expect zero rationality from the series. They weren't kidding about how absurd the scenarios can get. Characters would randomly appear to deliver punchlines and then magically vanish for comedic effect. They'd exaggerate their expressions, give over-the-top reactions, and behave in bizarre ways that don't make any sense. I need some semblance of logic and realism in a plot, which you definitely won't find in this zany sitcom. Their brand of comedy is too outlandish for my sensibilities.
To be fair, the jokes are often pop culture references, a few that I caught, but most probably flew past my head. Maybe other jokes got lost in translation, although I'm not sure I'd ever find urinating on your sleeping friend funny in any language. From what I saw online, plenty of BL fans seem to enjoy the humour in YYY, so reading all their positive reviews have been a mind trip. I feel like Alice in Wonderland, with a completely upside-down view from how other people perceive the comedy. Is this actually funny? Am I supposed to laugh? What am I missing here!?
On a more positive note, the two leads do look adorable together. In the rare moments where the characters are allowed to be serious, their romance shows a spark. During the YYY special, all three episodes were dedicated to Nott and Pun, allowing for some cute moments between them. Unfortunately, their relationship just doesn't feel deep enough. There's too much fluff, useless filler, and other dumb distractions when I wanted more substantial scenes with the couple. At times, I feel like I'm watching a sketch comedy more than an actual love story.
I don't love to give failing scores to BL series in my reviews, but YYY was excruciating to watch. The hyperactive humour perplexed me, the shallowly written characters annoyed me, and the nonsensical plot bored me. Don't even get me started on the laugh track, the sound effects, or the cheesy quotes about love. Sorry, I tried my best to enjoy this drama. I really, really tried. Perhaps the biggest joke in YYY is that I wrote this scathing review for a show that shouldn't be taken so seriously. Nevertheless, my final recommendation is a hard pass.
YYY Series and YYY Special
Episode Guide
YYY has a total of 6 episodes. Each episode is around 40 minutes long. This is a medium-length BL drama, and you can finish the entire series in around 4 hours. YYY started airing on April 28, 2020 and ended its last episode on June 2, 2020. YYY also has a special episode that introduces the cast.
In addition, there is a sequel called YYY Special, which continues the story from the original YYY series. This series has 3 episodes in total, with each one being approximately 40 minutes long. Unlike the original series, only the two lead characters appear in the sequel. YYY Special aired its first episode on September 29, 2020 and finished on October 13, 2020.
YYY Series Behind the Scenes
YYY Series Information
Links
COPY A BANGKOK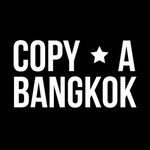 Copy A Bangkok is the Thai BL studio that made Make It Right (2016). Its portfolio also includes YYY (2020), You Never Eat Alone (2020), and Y-Destiny (2021).