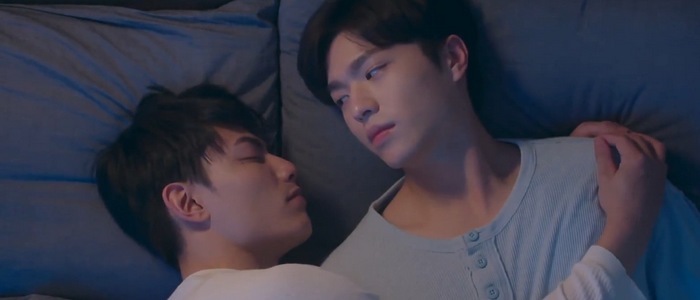 Be Loved in House is a Taiwanese BL series about the office romance between a boss and his employee. When the new boss arrives at the company, he immediately clashes with a headstrong, hot-blooded employee over a controversial workplace policy. Although their relationship starts off combatively, the two of them develop a bond as they work and live together.
A riveting dynamic fuels the main romance in Be Loved in House, turning a pair of enemies into lovers with their fun, vibrant chemistry. Unfortunately, the plot loses momentum towards the end and slogs during those last few episodes. Nonetheless, Be Loved in House is still a solid BL drama defined by its overall strengths more than its weaknesses.
Be Loved in House Summary
What is the drama called?
約定
Where was the series made?
Taiwan
When was the drama released?
2021
How long is Be Loved in House?
Around 6 hours
What is the genre?
Romance
How would you describe the series?
Cute and sweet
How many episodes are in Be Loved in House?
12 episodes + special
How long is each episode?
Around 25 to 30 minutes
Plot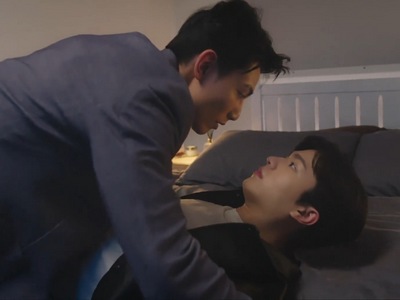 Shi Lei is a metalsmith who works at a small company called Jing Cherng Metalwork and Design Studio. The business, which specializes in crafting metal jewellery, has been struggling financially. The company's ownership was sold off recently, and another investor will be taking over the business.
The new director of the company is Yu Zhen, a strict and aloof boss. He immediately sets a controversial policy in the workplace. Under his rules, nobody can have a romantic relationship while working at the company. Only single office employees are allowed, and anyone dating or married will be terminated from their jobs.
The workplace policy is extremely unpopular among the employees, including Shi Lei's coworkers Qian and Wang Jing, who were planning to get married. Due to the guidelines, Wang Jing backs out of his proposal to secure their jobs, infuriating Qian. As their good friend, Shi Lei is angry on their behalf and confronts his new boss about the irrational rule. Yu Zhen refuses to budge, threatening to replace any employees who leave the company.
In addition, Yu Zhen kicks out Shi Lei's coworker and roommate Si Qi from the company housing. Yu Zhen moves in instead and imposes a set of strict rules around the house, annoying Shi Lei. Meanwhile, Si Qi has no place to stay after being evicted from the housing. Fortunately, the kind-hearted café owner Gang comes to his rescue, leasing a room to him. Si Qi and Gang form a connection, despite an age difference between them.
At work, tensions remain high between Shi Lei and Yu Zhen, who constantly don't see eye-to-eye. Shi Lei can't stand the guy and wants to move out of the house. However, Qian convinces him to stay and spy on their new boss, hoping to dig up some dirt. Shi Lei agrees to investigate Yu Zhen, determined to find any leverage that'll make his employer retract the no-dating policy.
Be Loved in House Cast
Characters
Shi Lei Hank Wang (王碩瀚) Hank Wang Instagram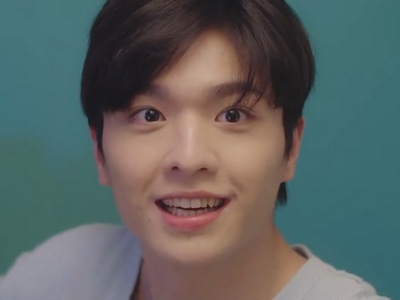 Shi Lei is an energetic and strong-willed metalsmith at a small jewellery design studio. He is the team leader at the company and has five years of experience working for this business. Shi Lei is close with his widowed mother, a retired nurse who comes to live with him from time to time. He has a habit of walking around shirtless every time after a shower.
Yu Zhen Aaron Lai (賴東賢) Aaron Lai Instagram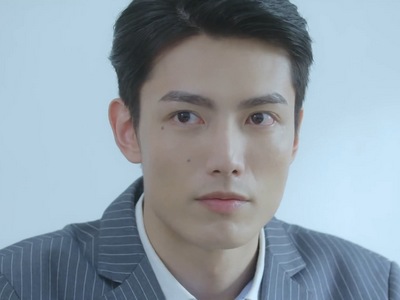 Yu Zhen is Shi Lei's new boss, who takes over the ownership of the jewellery design company. Strict and aloof, he doesn't get off the best foot with Shi Lei or the other employees due to his anti-romance work policy. Yu Zhen owns the house that Shi Lei lives at and moves in with him. A disciplined individual, he loves setting rules around the home and the office.
Gang Liao Wei Po (廖偉博) Liao Wei Po Instagram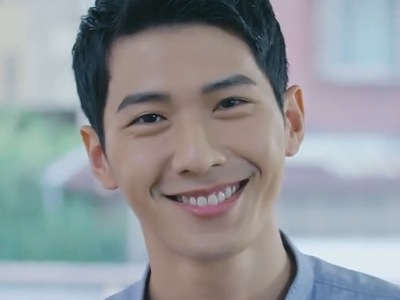 Affectionately known as Brother Gang, he is the friendly owner of a coffee shop. Gang is friendly with Shi Lei and all his coworkers, who love to hang out at his café. Known for his good-natured personality, he's always smiling and never loses his cool. Gang and Yu Zhen know each other back from their university days.
Si Qi JN Yu (余杰恩) JN Yu Instagram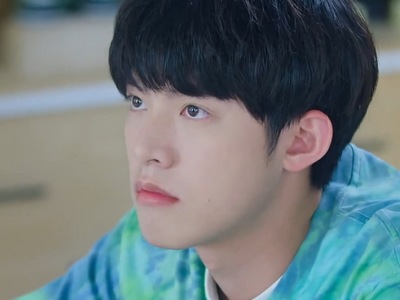 Si Qi is a Shi Lei's junior colleague at the company. He is passionate about this line of work and has been studying for a teaching accreditation. As the youngest person at the company, Si Qi tends to be more childlike and naive than the other characters. He is a terrible cook and Gang doesn't trust him to handle anything to do with food.
Supporting Cast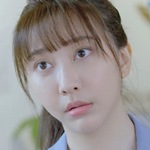 Qian
Yao Mi (姚蜜)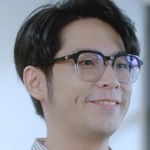 Wang Jing
Chen Xi Teng (陳希騰)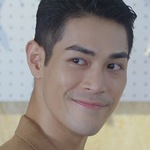 Zi Tong
Deyn Li (李迪恩)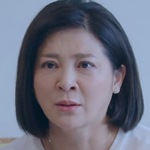 Lan Juan
Lotus Wang (王彩樺)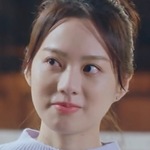 Cheng Luo
Ai Yu Fan (艾雨帆)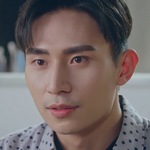 Mu Qiu Liang
Lin Chia Yo (林家佑)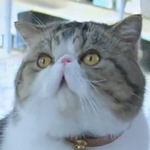 Wan Wan
Be Loved in House Review
Review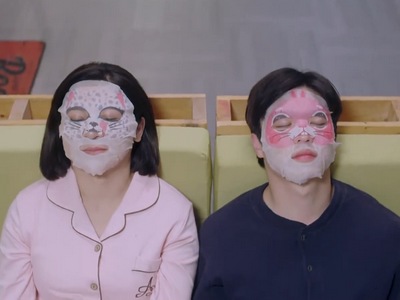 Be Loved in House is a solid BL drama that feels stronger in the beginning and stumbles towards the end. The exciting relationship dynamic is established early on, and you'll enjoy the sexual tension between the main characters. Although the romance progresses on a predictable trajectory, the journey is fun and supported by two charismatic actors who have chemistry with each other. As they go from enemies to companions, you should find plenty of amusing moments from the cute, compatible pairing.
My favourite part about Be Loved in House might be Shi Lei's character, who is super adorable. Although he can be an annoying hot-blooded protagonist at times, I'm often charmed by his silly antics, boyish personality, and dimpled smile. The actor (Hank Wang) is lively and carries his role with a vibrant energy. He also shares a playful rapport with his costar (Aaron Lai), and their scenes together can be quite engaging to watch. Whether they're feuding or flirting, their interactions have a sizzling spark that BL fans will appreciate.
The other romance is mildly pleasant, but not as dynamic as the main couple. Gang and Si Qi might have one of the most stress-free relationships I've ever witnessed in BL. These guys never argue, never go through any drama, and never experience difficulties as a couple. Maybe the biggest source of conflict is that Si Qi doesn't know how to cook? The one and only time they disagreed, the tension got resolved in less than a minute. Seeing such a healthy relationship is nice for sure, but some people could find their romantic arc too vanilla.
Another highlight is Shi Lei's mother, who adds a surprisingly refreshing dynamic to the budding romance. She brings out the best from both main characters. Her scenes with Yu Zhen show us a more vulnerable side to him, while her teasing often provokes those adorable reactions out of Shi Lei. I honestly believe more BL dramas should add a mom character to live with the gay couple, because she's the secret formula that spices up the storylines. It's no coincidence that Be Loved in House started going downhill as soon as Shi Lei's mom exited the series.
For the first eight episodes, Be Loved in House has been building up a steady momentum. Maybe a few of the subplots were slightly lacklustre, but there were still many enjoyable moments up until this point. However, those last four episodes were terribly mishandled. The characters' actions didn't make sense, the scenes felt repetitive, and the tempo slowed down to a crawl. The lightheartedness was missing because Shi Lei and Yu Zhen moped all the time. Compared to the excitement at the beginning, these final episodes were such a slog.
It's hard to overlook the disappointing final act of Be Loved in House, but I still come away with positive feelings for the series. The steamy sex scene in the last episode, as well as the excellent epilogue special, definitely did some damage control. Overall, the drama built a strong enough foundation in the beginning that it could withstand a few weaker episodes near the end. What I will ultimately remember from Be Loved in House is the powerful chemistry, the cute interactions, the fun personalities, and the happiness that the BL romance evoked in me.
Story
Premise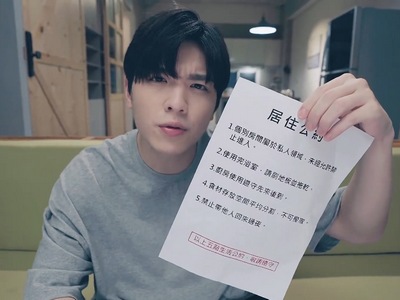 Be Loved in House is a remake of an older Taiwanese drama called Just You. The premise is the same as the original, except they changed the straight couple into gay characters instead. While I haven't watched the original series, I do think the premise is interesting. Of course, the no-romance policy wouldn't fly in any real-world workplace, but the plot is unique enough that it works for a piece of fiction. It creates conflict, introduces drama, and makes me curious to see what happens.
Let's be clear: Prohibiting romantic relationships is a dumb, discriminatory rule that no employer should have the right to exercise. Yu Zhen is completely irrational and causes a lot of mental distress in his employees. There's no justifying what he did. With that said, I suspected there's a ~deeper reason~ why he implemented this policy. No one would take such a drastic stance against romance without some kind of personal story.
My original theory was that his ex died in a car crash. Losing his first love caused Yu Zhen so much grief that painful memories are stirred up any time he sees a happy relationship around him. I didn't know what exactly triggered him at the time, but I figured Yu Zhen had a deep-rooted trauma that made him lose hope in love and happiness. I was intrigued and wanted to learn more about his character. 🤔
Love triangle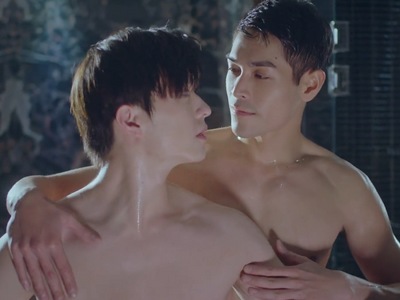 Honestly, I kinda liked my version of the storyline better than the love triangle tripe that ended up happening instead. Bringing back the ex-boyfriend was an unnecessary complication, and the drama didn't do a good job fleshing out his character or his opaque motives. First, he was flirting with Yu Zhen. Then, he moved on to seducing Shi Lei. In the end, he revealed it was part of his master plan to get Yu Zhen and Shi Lei to admit their feelings for each other.
Um, what? Why not just be honest from the start instead of playing these agonizing mind games for half the series? So dumb. 🙃
The only worthwhile part about this storyline is that they picked an extremely attractive actor to play Yi Zi Tong. His two fantasy sequences with Yu Zhen and Shi Lei were sizzling hot, overflowing with raw sex appeal. The sheer eroticism in those scenes disrupted the dull monotony of the plot, if only for a short while.
Yu Zhen & ex-boyfriend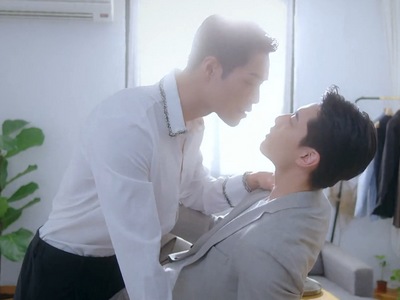 I was excited about Zi Tong's character at first. He had one of the best character introductions, coming out of the swimming pool with his dripping wet torso displayed in slow motion. We were acquainted with his incredibly fit physique before we even got to meet his character. Needless to say, I liked what I saw and it made me eager to see more of him. 👀
Sadly, the ex-boyfriend character may be attractive on the outside, but his personality is pretty ugly on the inside. He's a spoiled, privileged prick who dumped Yu Zhen with a sticky note. This guy might be rich, hot, and successful, but he's clearly a douchebag. Yu Zhen is better off without this loser ex in his life.
I wouldn't mind a little drama with the ex if it was short and swift, but they dragged on the storyline for way too long. The ex-boyfriend outstayed his welcome in those last few episodes, and hardly anything interesting happened with him. I didn't understand his motives, didn't like the way he manipulated Yu Zhen, and didn't want him to get in the way of the main romance. His character seemed unnecessary, only dropped into the plot to manufacture conflict.
Romance
Shi Lei and Yu Zhen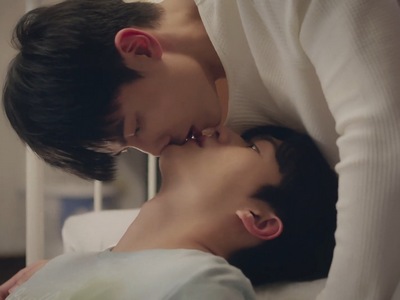 If you've watched enough BL or any type of romances, Shi Lei and Yu Zhen will feel like familiar character archetypes. Shi Len is the feisty lead, packed with vigorous passion and positive energy in his personality. Yu Zhen is his exact opposite in every way, remaining icy and aloof without ever letting his guard down. Since the two characters are so different, they are bound to clash and create a lot of fireworks.
It's fun watching their relationship make progress, as Yu Zhen opens up more about himself and Shi Lei softens his stance towards him. The journey happens gradually, so you go through the ups and downs of their romance before they end up together. The two characters also have chemistry with each other. There's a playful and vibrant dynamic between them, which builds as the series progresses.
However, it does take a long time for Shi Lei and Yu Zhen to become a couple. Even when it's obvious they both have feelings for each other, these two guys keep skirting around the topic. If Shi Lei and Yu Zhen simply communicated better, they could've spared the viewers many episodes of agonizing relationship drama.
Gang and Si Qi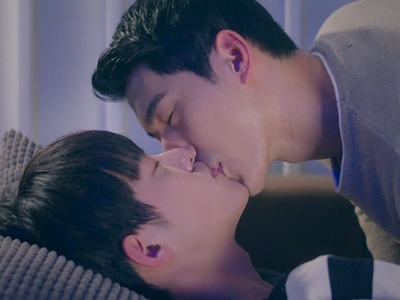 While the Shi Lei and Yu Zen romance is always packed with drama, there's hardly any of it in the relationship between Gang and Si Qi. This romance goes smoothly from Episode 1 to Episode 12 without any rocky bumps along the way. We don't even get the typical ~age difference~ conflict in their relationship scenes. Shi Lei and Yu Zen are simply two consenting adults who fall in love and remain in love for the entire series. That's it. There's not much else to their storyline.
In a way, it's refreshing to see a sweet and simple BL romance where they're happy all the time. They are such a nice, well-adjusted couple, and it's important to highlight this type of normalcy in BL relationships. Plus, many of their scenes are cute, including that moment where Si Qi accidentally spat a piece of food onto Gang's face. 😅
With that said, their love story is so linear. There're no surprises and you don't go through an exciting journey with this pair. Compared to the sparks flying between Shi Lei and Yu Zhen, the Gang and Si Qi romance seems tame and mild. I didn't need them to bicker, break up, or anything of the sort, but I just wished more unexpected events happened with them.
Qian and Wang Jing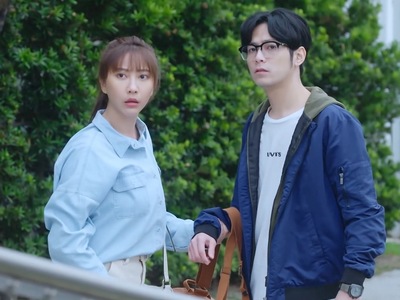 Believe it or not, Qian and Wang Jing might be one of the biggest missed opportunities in Be Loved in House. I know it's not common to focus on the straight couple in BL, but these two needed more development. As the ones most affected by the anti-romance rule, they serve as the emotional core of the story. They're the reason why we should care whether there's a workplace policy or not.
Qian and Wang Jing had so much potential to make a bigger impact on the plot, which would've strengthened the premise behind Be Loved in House. Unfortunately, I don't feel anything towards this couple because their scenes are so scattered and trivial. Their romance is marginalized to the point of irrelevance. We learn more about their relationship status through exposition than seeing them actually interact.
If their scenes had been written better, the workplace storyline could resonate more emotionally. Flesh out their relationship and make the viewers care about why they can't be together. It could be as simple as a quick conversation where they talk about finding another job. The stakes in the story would feel higher if the viewers feel attached to these two side characters, instead of treating them as comical fodder.
Acting
Good acting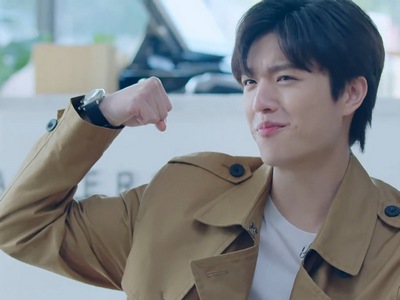 The acting in Be Loved in House was consistent. I especially want to highlight Shi Lei's actor (Hank Wang) for putting in some good performances. As one of the liveliest characters, he makes a big difference in setting the mood and tempo of the series. Thankfully, the actor is quite charismatic and he injects a boost of boisterous energy to many scenes.
When Shi Lei's character experiences a slump in the last few episodes, the script requires him to mope around. I notice the difference in the overall vibe, where the scenes are significantly less lighthearted. That's because none of the other actors can bring the energy up to the same level as before. Without Shi Lei's usual enthusiasm, the series suddenly feels a lot less vibrant. The actor's perky charm was sorely missed in the final set of episodes. 😞
Physical intimacy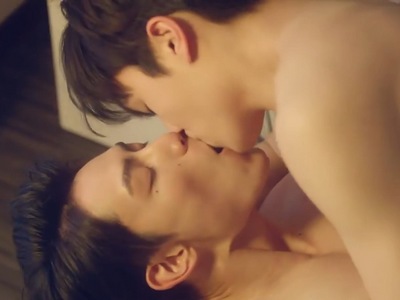 You'll be pleased to know that all the gay couples are physically intimate during their romantic scenes together. They touch, they make out, and they have sex. These actors are open, immersed in their performances, and don't shy away from each other. The main couple has skin-on-skin contact, including a sizzling scene that gets just a little racy in the final episode. I could feel my heartbeat getting faster as I watched them. 😳
The only couple that doesn't have show any affection in Be Loved in House is the token straight couple. A decade or less ago, the situation would have been the exact opposite. We'd see all the straight pairings making out, whereas the token gay couple (if there was one) was relegated to making forlorn gazes at each other from afar. It just shows you how much the media landscape has changed in the past decade around LGBT representation, all thanks to BL.
Ending
Happy ending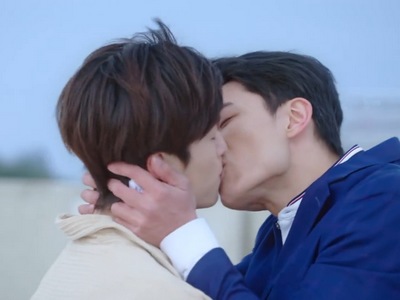 Be Loved in House has a happy ending where the main characters get together during the last episode. Yu Zhen finally has the courage to admit his feelings for Shi Lei, resulting in a wonderful kiss between them. Yu Zhen also tears up the paper with the anti-romance policy, symbolizing that he believes in love again.
Afterwards, the happy couple takes their passion to the bedroom, where they have sex for the first time. The series concludes with them going on a date, holding hands, and walking in unison together.
Ending explained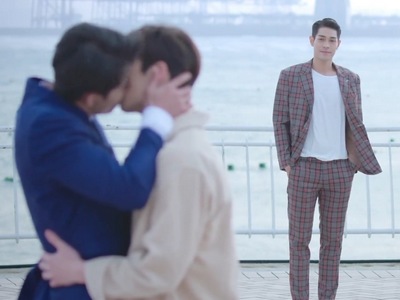 Leading up to the finale, Yu Zhen's ex-boyfriend made it seem like he was attracted to Shi Lei. He flirts with Shi Lei constantly, hoping to sweep him off his feet with a whirlwind romance. Of course, Yu Zhen has MULTIPLE opportunities to intervene, but chickens out from confessing his love until we're closer to the end of the episode. How annoying. 🥱
Once Shi Lei and Yu Zhen get together, we discover this was supposedly Zi Tong's plan all along. He played the role of matchmaker behind the scenes, helping his ex-boyfriend move on and find a new partner. He flirted with Shi Lei to make Yu Zhen jealous, lighting a passionate fire inside him. In reality, Zi Tong was shipping Shi Lei and Yu Zhen together, just like the rest of us!
Of course, Zi Tong also could've just butted out and minded his own business. Before he came along, Shi Lei and Yu Zhen's relationship was progressing perfectly fine. They were on the verge of becoming boyfriends until the pesky ex suddenly intruded, stirring up all this unnecessary drama. Zi Tong is the same as that Tuxedo Mask meme, acting like "My job here is done!" when he didn't do anything productive at all. 🙄
The proposal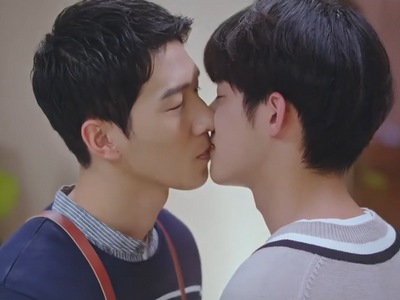 The other couple has a happy ending too! In the final episode of Be Loved in House, Gang and Si Qi get engaged to each other. Si Qi is the one who proposes with a custom-made ring and Gang says "I do". As the two of them share a kiss, the cheerful theme song plays right on cue: "I do, I do, I do~" with lyrics that are not so subtle.
Their proposal does seem kinda quick, considering the two of them only started dating a few months ago. Si Qi has some weird obsession with getting married, eager to show his boyfriend that he's serious about a long-term commitment. I don't think Gang cares that much about marriage either way, but he accepts the proposal because he knows how much it means to his fiancé.
At BL Watcher, I'd never judge a gay couple for wanting to marry each other. Considering the LGBT community has been deprived of their civil rights for so long, there's no such thing as getting married too early. If I had my way, every BL couple would get married as soon as they meet. So, I completely endorse all gay shotgun weddings in my BL dramas. Go for it!
Ending review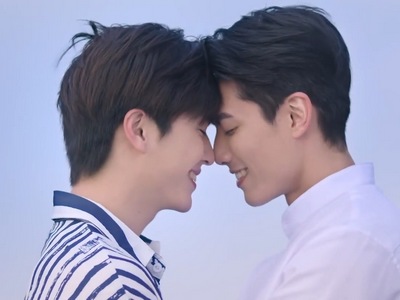 Although Be Loved in House has a happy ending, I'm not completely satisfied with it. Most of my frustration comes from the momentum carried over in the last few episodes. So much time was wasted on the ex-boyfriend and their dumb love triangle.
The relationship drama dragged on for way too long, keeping Shi Lei and Yu Zhen apart until the final moments of the last episode. As the series comes to an end, we have to rush through all the affectionate scenes between the pair. The truth is that these guys could've been a couple since Episode 9, back when the story was in the right place and the timing felt appropriate.
Instead, the relationship hardly made progress in those last few episodes. By the time Shi Lei and Yu Zhen finally get together, I don't feel as buzzed about this highly anticipated moment. The pacing of these episodes dampened my enthusiasm for a BL romance that I liked so much at the start.
Be Loved in House Episodes
Episode Guide
Be Loved in House has a total of 12 episodes, plus a special episode that aired after the finale. Each episode is around 25 to 30 minutes long. The last episode is around 30 minutes long. This is a long BL drama, and you can finish the entire series in around 6 hours. Be Loved in House started on May 20, 2021 and aired its last episode on Jul 29, 2021.
Following the end of the series, Be Loved in House released a special episode on August 5, 2021. This episode focuses on the romance between Yu Zhen and his ex-boyfriend back when they were still together. The special is around 25 minutes long.
⭐ Best episode
Special episode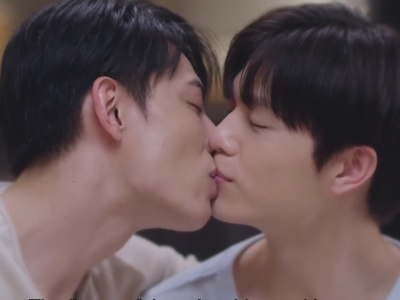 Okay, I liked the special episode way more than expected, so much that it might be my favourite episode of the series. The episode explores the romance between Yu Zhen and his ex-boyfriend before they broke up seven years ago. It gives us a glimpse of what they were like as a couple and why they broke up.
In my opinion, the special should have been included as part of the main series. Yu Zhen's past was an important part of the last few episodes, and the special gave us more context to his romantic history with Zi Tong. This episode actually made me care about Yu Zhen and Zi Tong as a couple. Their flashback scenes shouldn't be relegated to the end of the series. These scenes could've been weaved into the main narrative, helping to accentuate the emotional weight of the plot.
From a romantic perspective, the special doesn't focus too much on Shi Lei and Yu Zhen. It might be a little disappointing if you're only watching the special for bonus scenes of them as a couple. However, this epilogue special was satisfying as an isolated love story, filling a lot of the missing pieces from the main plot.
💕 Most romantic episode
Episode 12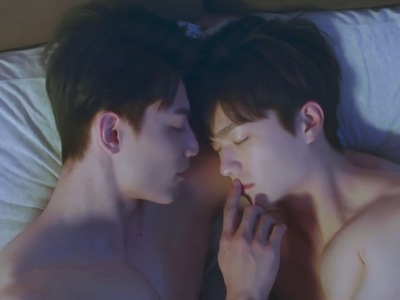 Episode 12 is probably the most romantic episode in Be Loved in House, although it takes forever for Shi Lei and Yu Zhen to finally get together. Once they do, there's an explosion of passion as they get physically intimate with each other.
The episode also includes a sweet proposal scene between Gang and Si Qi, and ends with a cute little date between Shi Lei and Yu Zhen.
😭 Tearjerker episode
Episode 8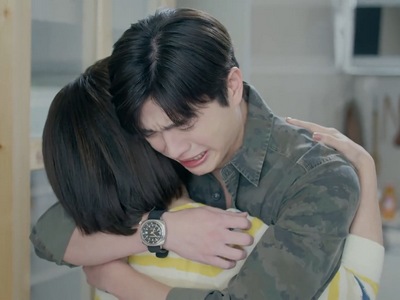 Shi Lei comes out to his mother near the end of Episode 8. To be honest, I actually thought the coming out moment felt kinda random. Leading up to this scene, I had no idea that Shi Lei even thought about coming out. Then he just drops this massive bombshell at the end of the episode, just as his mom is about to move out. I was caught off-guard, not mentally prepared for such a sentimental scene.
Nonetheless, I cannot deny the powerful emotions in the moment. It's a touching scene and there's a lot to admire in the warm, welcoming response from the mom. Shi Lei and his mother have a close bond, so it makes sense that he'd want to tell her about his feelings for Yu Zhen. Despite his self-doubts, who Shi Lei loves shouldn't have to be kept a secret. I'm glad he told her, I'm glad she responded well, and I'm glad they included this moment in the episode.
😡 Most triggering episode
Episode 9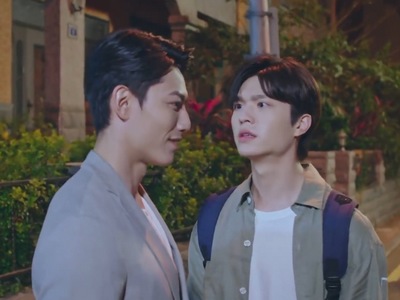 Yu Zhen was infuriating in Episode 9 when he refused to abolish his stupid workplace policy. I find his actions so hypocritical. On the one hand, he refuses to let his employees have a romance for ridiculous reasons. On the other hand, he's personally kissing Shi Lei in secret. Practice what you preach, dude!
Instead of "covering up" Si Qi's romance like he did something wrong, Yu Zhen should've just scrapped the anti-romance policy. None of his employees likes the policy, and even the business owner himself isn't following the rule. Why keep up the pretenses at all? Is it because of his pride and Yu Zhen doesn't want to lose face for admitting his policy is outrageously stupid? Just get rid of the ridiculous rule already!
💋 Episodes with kissing
Episode 7-12, Special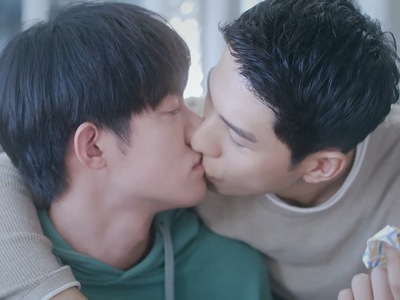 The second half of Be Loved in House ramps up on its romantic content, and there's kissing in almost every episode starting from Episode 7. Gang and Si Qi share their first kiss in Episode 7, while Shi Lei and Yu Zhen accidentally kiss in Episode 8.
Gang and Si Qi kiss once again in Episode 10. Yu Zhen kisses his ex-boyfriend in Episode 11 and the special, while he also kisses Shi Lei in Episode 12 and the special. Overall, there's a lot of kissing in Be Loved in House, and the actors don't shy away from physical affection during the series.
💪🏻 Episodes with skin
Episode 1-3, 5, 8, 10-12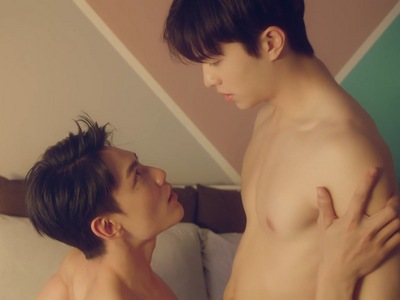 Shi Lei, Yu Zhen, and Zhi Tong have various shirtless scenes throughout the series. All three actors have very fit physiques, and Be Loved in House loves to display their bodies as gratuitously as possible.
Most of the time, we see their characters walking out of the bathroom in just a towel. Or there'll be close-up shots of their bodies as they take a shower. Zhi Tong has a particularly mesmerizing scene at the end of Episode 8, where he exits the swimming pool as the camera pans over his dripping wet torso. Lord have mercy. 🥵
An interesting fact is that Yu Zhen has a visible scar on his stomach. This is actually a scar that the actor (Aaron Lai) incurred in real life. A few years ago, Aaron got into a car accident that left him hospitalized for over a month. Be Loved in House took these real-life events and incorporated them into the story to explain the origins of his scar.
Be Loved in House Information
Links
Brains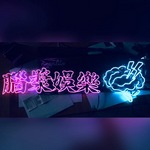 Brains Entertainment (腦漿娛樂) is the Taiwanese BL studio that made Be Loved in House (2021). Its portfolio also includes See You After Quarantine (2021).