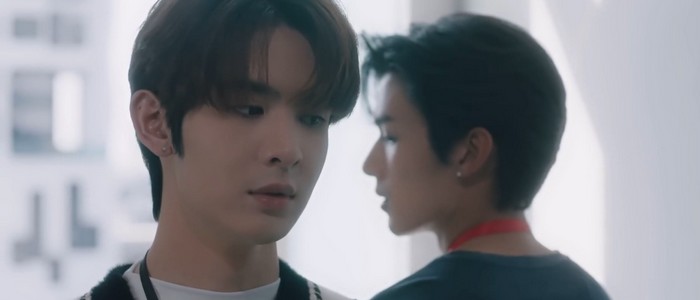 Bed Friend is a Thai BL series about two office coworkers who become friends with benefits. The protagonist works at an agency and clashes with his cocky coworker. During a company outing, they have a drunken one-night stand. Initially, these colleagues plan to move on after their casual fling. Later, they entertain maintaining a purely sexual relationship with no strings attached.
Not shying away from physical intimacy, Bed Friend showcases fun and hilariously campy sex scenes. The attractive actors bring saucy seduction into each romantic encounter. Outside of the raunchiness, I'm triggered by the sleazy storylines, excessive trauma, and vile behaviour. This tacky series portrays many sensitive topics tastelessly. It exceeds my tolerance for dumb trashy entertainment and makes me feel icky.
Bed Friend Summary
What is the drama called?
อย่าเล่นกับอนล
Where was the series made?
Thailand
When was the drama released?
2023
How long is Bed Friend?
Around 8 hours
What is the genre?
Office romance
How would you describe the series?
Dark and toxic
How many episodes are in Bed Friend?
10 episodes
How long is each episode?
Around 40 to 50 minutes
Plot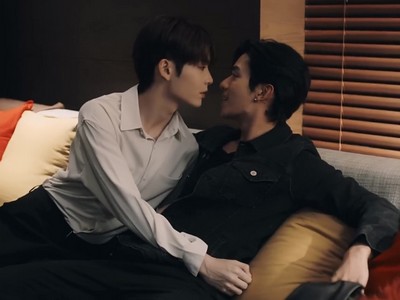 Uea is a graphic designer working at an agency. Uea sees himself as an ordinary employee, unlike his zany coworkers with colourful personalities. He keeps composed while they gossip, banter, and act rowdily around the office. Uea gets along with his best friend, Jade, another graphic designer with a sweet personality. They look after each other, keeping their sanities around the hectic workplace environment.
Uea doesn't get along with King, one of his colleagues from the IT department. This young, single programmer is a notorious flirt. His cocky swagger and flippant behaviour get on Uea's nerves. King likes to flirt playfully with Uea, but his advances always get ignored. They maintain a slightly antagonistic workplace relationship. Uea mostly ignores King, treating him like any other coworker.
Uea lives alone in an apartment flat. Years ago, he moved away from his hometown, where his mother and younger sister, Tonkhao, still reside. Uea has a close relationship with his sibling and dotes on her. However, he doesn't get along with his mom. In addition to being a homophobic parent, she pesters Uea for money. Uea reluctantly gives her a stipend each month. His mom has remarried another man, Sorn. Uea despises him as well.
Uea's company arranges a group outing. Everyone on the design and IT team meets for a night of karaoke. Although Uea participates, he isn't in a celebratory mood. Recently, he broke up with his cheating boyfriend, Pock. In addition, he's stressed about the tensions with his mom. Uea ends up drinking too much for the night. As the only sober employee, King takes him home to rest.
Once Uea and King are alone in the bedroom, they have passionate sex. Uea is regretful about his actions the next day and wants to forget their one-night stand happened. Both agree to keep their fling a secret from the rest of their nosy coworkers. However, King enjoys their time together and wants to continue seeing each other. Uea initially refuses the offer and keeps his distance, but King persists. Eventually, Uea changes his mind and agrees to become friends with benefits. They set rules for a casual relationship that is purely based on sex.
Bed Friend Trailer
Bed Friend Cast
Characters
Uea
James Supamongkon Wongwisut (เจมส์ ศุภมงคล วงศ์วิสุทธ์)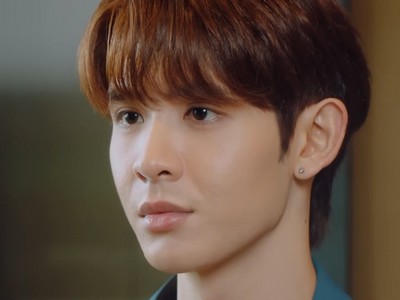 Uea is a graphic designer who lives alone. He has a good relationship with his little sister. However, he doesn't get along with his mother, who constantly pesters him for money. At work, Uea is best friends with fellow designer Jade. Yet, Uea clashes with King, the cocky colleague who loves to tease him.
James Supamongkon Wongwisut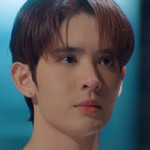 James Supamongkon Wongwisut (เจมส์ ศุภมงคล วงศ์วิสุทธ์) is a Thai actor. He is born on February 11, 1999. His first BL project is the 2020 series, Oxygen. His first leading role is the 2023 drama, Bed Friend. In addition, he appeared in Catch Me Baby (2022).
King
Net Siraphop Manithikhun (เน็ต สิรภพ มานิธิคุณ)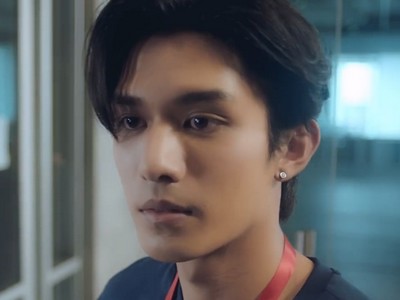 King is Uea's handsome coworker at the agency. He works as a programmer on the IT team. Charming and suave, King is a notorious flirt who likes teasing Uea. They have an antagonistic workplace relationship, though Uea mostly ignores him. King comes from a well-off family. However, his parents favour King's perfectionist older brother over him.
Net Siraphop Manithikhun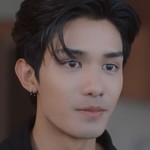 Net Siraphop Manithikhun (เน็ต สิรภพ มานิธิคุณ) is a Thai actor. He is born on July 8, 1997. His first BL project is the 2021 series, Y-Destiny. His first leading role is the 2023 drama, Bed Friend. In addition, he appeared in Catch Me Baby (2022) and Tell the World I Love You (2022).
Supporting Cast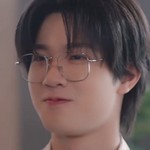 Jade
Yim Pharinyakorn Khansawa (ยิม ปริญญากรณ์ ขันสวะ)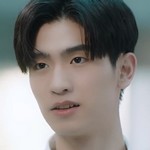 Gun
Thomas Teetut Chungmanirat (โทมัส ธีร์ทัศน์ จึงมณีรัตน์)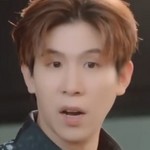 Mongkol
Park Parnupat Anomakiti (ปาร์ค ภัทร อโนมกิติ)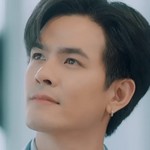 Bas
Mark Sorntast Buangam (สรณ์ธรรศ บัวงาม)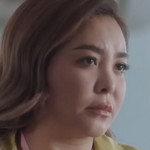 Faii
Dada Warinda Damrongphol (ดาด้า วรินดา ดำรงผล)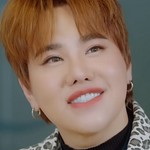 Muay
Bookko Thanatchaphan Buranachiwawilai (บุ๊คโกะ ธนัชพันธ์ บูรณาชีวาวิไล)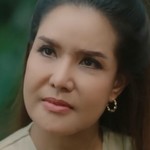 Uea's mom
Tom Ratchaneekorn Phanmanee (รชนีกร พันธุ์มณี)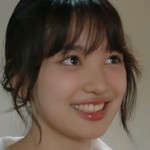 Tonkhao
Pang Buntarika Singpha (แป้ง บุณฑริกา สิงภา)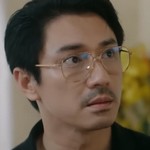 Sorn
A Passin Reungwoot (เอ พศิน เรืองวุฒิ)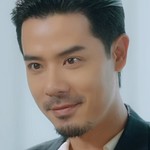 Krit
Chane Tawatson Plengsiriwat (เชน ธวัชสรรค์ เปล่งศิริวัธน์)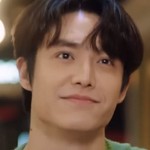 Pock
Hymn Elisha Triwiwatkul (ฮิม เอลิชา ตริวิวัฒน์กุล)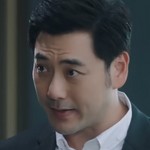 Boss
M Apinan Prasertwattanakul (อภินันท์ ประเสริฐวัฒนกุล)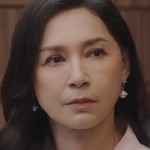 King's mom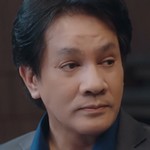 King's dad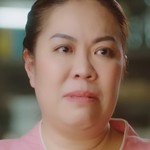 Uea's aunt
Ya Janya Thanasawaangkoun (จรรยา ธนาสว่างกุล)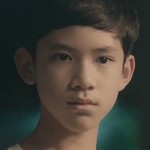 Young Uea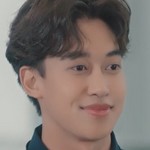 Boom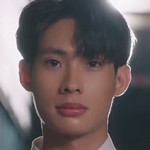 Mai
Tutor Koraphat (ติวเตอร์ กรภัทร ลำน้อย)
Cast Highlights
Uea and King's actors (James and Net) previously appeared together in the 2022 Thai series Catch Me Baby. They had supporting roles. James also appeared in Oxygen (2020), while Net appeared in Y-Destiny (2021) and Tell the World I Love You (2022).
The actors who portray Jade and Mai (Yim and Tutor) first appeared together in the 2022 BL drama Cutie Pie. They also appeared in the 2023 sequel Cutie Pie 2. Both actors starred in the short series Our Winter and Crush on You.
The actors who portray Bas and Mongkol (Mark and Park) had supporting roles in the 2020 series Why R U?
Sorn's actor (A) portrayed the lead character's father in the 2021 series Bad Buddy.
You may also recognize other supporting cast members in other BL projects, such as Faii (Dada) in the 2021 series Paint With Love and Muay (Bokko) in the 2023 drama Hit Bite Love.
Bed Friend Review
Review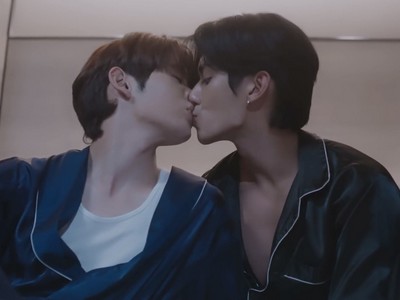 Sex plays a prominent role in Bed Friend. This series features numerous erotic encounters between the main characters, who frequently sleep together as fuck buddies. The couple's first intimate exchange is a drunken hook-up, occurring under dubious circumstances. Otherwise, their bedroom activities are fun, spicy, and consensual. From sultry gazes to roleplaying props, each sex scene is delightfully raunchy. Bed Friend cracks me up, turning these smutty moments into hilariously camp entertainment.
Bed Friend casts two attractive stars in the leading roles. King's actor (Net) is a handsome heartthrob with striking good looks and a sizzling physique. This suave hunk exudes sex appeal in every scene, whether clothed or shirtless. He shares alluring chemistry with his costar. Together, they bring saucy seduction to their sensual encounters. It helps that both leads are comfortable with displaying their bodies. There's an abundance of BL-friendly visuals that will satisfy fans craving skinship. Bed Friend also showcases stylish cinematography and captures the performers stunningly.
Despite enjoying the couple's intimacy, the toxic storylines turn me off. I thought this BL drama would be about casual sex, but I was wrong. Bed Friend tackles triggering topics like parental abuse, child molestation, and workplace harassment, none of which are handled sensitively. The series constantly victimizes the protagonist in harmful situations, piling trauma on top of trauma. At least three supporting characters sexually assault Uea, like a parade of interchangeable predators. Bed Friend feels sleazy and exploitative, using provocative plots to scandalize the viewers.
On top of irresponsible storylines, Bed Friend has dreadful writing. From cringy dialogue to one-dimensional villains, the pitiful quality sinks to the bottom tier of trashy BL dramas. None of the plots develop with nuance. Cliched events occur predictably and thoughtlessly, showing no originality or subtlety. After many episodes of sensationalizing excess trauma, these conflicts neatly resolve in a few swift scenes. Why did the issues persist so long if the solutions were this easy? Bed Friend tries to be gritty, but it comes across as dumb, inelegant, and tasteless.
I like Uea and find him a sympathetic protagonist. Although his acting is sometimes stiff, the performer (James) brings strength and fragility to a multifaceted role. However, his love interest is underdeveloped. King has a bland personality and shows little charisma. He's supposed to be the knight in shining armour, but his behaviour in Episode 7 is disappointing. After Uea escapes a traumatic experience, King blames the sexual assault victim instead of comforting him. What an icky stance. Uea deserves a better boyfriend who gives unconditional support, like Jade.
Occasionally, Bed Friend offers pleasant surprises. I like how the characters get tested after their one-night stand, highlighting the importance of safe sex practices. In addition, all the antagonists get their rightful comeuppance, so the story finds its moral compass toward the end. Yet, I don't view Bed Friend as an empowering series with positive messages. Instead, I remember the seedy plots, sleazy predators, vile behaviour, and victim blaming. Filled with problematic red flags, this tacky BL drama is only enjoyable during raunchy sex scenes and fails everywhere else.
Summary
Sleazy story
Bed Friend is a tacky BL drama with many triggering storylines. The plot contains sexual aggression, child molestation, and parental abuse. The protagonist's trauma is excessive and exploitative.
Raunchy romance
Although King is a bland lead with little charisma, the couple's sex scenes are fun and saucy. Each erotic encounter cracks me up, turning the smutty moments into hilariously camp entertainment.
Amateurish acting
King's actor (Net) is a good-looking hunk! Both attractive actors share seductive chemistry. However, they give stiff, amateurish performances. There's a lot of room for improvement.
Happy ending
Bed Friend has a happy ending where the villains get their rightful comeuppance. All conflicts resolve swiftly in past episodes. The finale consists of relationship fluff, which feels anticlimactic.
Stylish artistry
The series features stylish visuals, capturing the actors stunningly. It includes many BL-friendly optics, from shirtless bodies to sensual kisses. The over-the-top raunchiness is campy and amusing!
62%
Bed Friend relies on sleazy plots to scandalize viewers. It handles the sensitive topics tastelessly. The sex scenes are delightfully raunchy, showcasing the attractive leads in seductive encounters.
Bed Friend Episodes
Episode Guide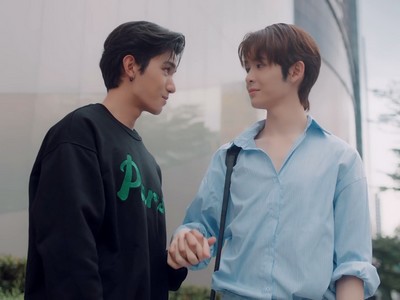 Start Date February 18, 2023
End Date April 22, 2023
Episodes 10 episodes
Episode Length 40 to 45 minutes
Bed Friend has a total of 10 episodes. Each episode is around 40 to 50 minutes long. It is a long BL drama, and you can finish the entire series in under 8 hours. Bed Friend started on February 18, 2023 and ended on April 22, 2023.
Episode 1
Episode 2
Episode 3
Episode 4
Episode 5
Episode 6
Episode 7
Episode 8
Episode 9
Episode 10
Episode Reviews
Episode 1
My first impression is the storytelling and acting feel rough around the edges. However, there's a campiness that I enjoy. "I'm just an ordinary salaryman," Uea says while sashaying out the door.
Episode 2
The medical visit is a nice touch. So far, I like Uea's character, but King comes across as annoyingly sleazy. I love how his IT job involves sitting in front of a screen with blinking numbers lol.
Episode 3
The bedroom negotiation is cute. The sex scenes crack me up, like when Uea wiggles his finger. King lying on top of Uea's body is so theatrical lmao. Hate how the story inflicts excess trauma on Uea.
Episode 4
This episode is triggering and tough to watch. I'm disturbed by the abusive ex, the child groomer & the toxic mom. The story piles trauma on top of trauma. Uea's nonstop drama is too much for me.
Episode 5
Ugh, introducing a sleazy boss is the last thing this story needs. Despite the trashy plots, the couple's flirting and intimacy scenes are fun. That exchange where they talk on the phone is cute, hehe.
Episode 6
LMAOOO. Screaming at the cat ears. The raunchy scenes are so campy. From the sleazy boss to the annoying colleagues, Uea should definitely quit his job. Aww, Jade is a good friend!
Episode 7
Ugh, I can't stomach this trashy drama. After Uea gets sexually harrassed, he's subjected to gross victim-blaming from his love interest. Uea should dump King and date Jade instead.
Episode 8
After many episodes of sleazy scandals and dreary conflicts, everything is neatly resolved in a few swift scenes. Nonetheless, I'm glad Uea has started healing instead of suffering.
Episode 9
King is a bland character with little development. Although this episode focuses on his family dynamics, it still doesn't reveal much about him. I'm glad his mom is supportive instead of evil.
Episode 10
Since all the conflicts are resolved, the plot has no tension left. The finale is heavy on generic relationship fluff, which feels unexciting. Nonetheless, the series ends on a cute, cheerful note.
Bed Friend Information
Links
Mandee Channel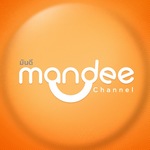 Mandee Channel is the Thai BL studio that made Why R U (2020) and Cutie Pie (2022). This company has a close business relationship with the entertainment agency, Domundi TV. They have co-produced various BL dramas together.
Director
Cheewin Thanamin Wongskulphat ( ธนะมินทร์ วงษ์สกุลพัชร์) is a Thai director. His first BL drama is the drama, Make It Right (2016) and its sequel Make It Right 2 (2017). His portfolio of work includes Water Boyy (2017), Why R U (2020), YYY (2020), and You Never Eat Alone (2020). In addition, he directed Y-Destiny (2021), Secret Crush on You (2022), That's My Candy (2022), War of Y (2022), and Bed Friend (2023).