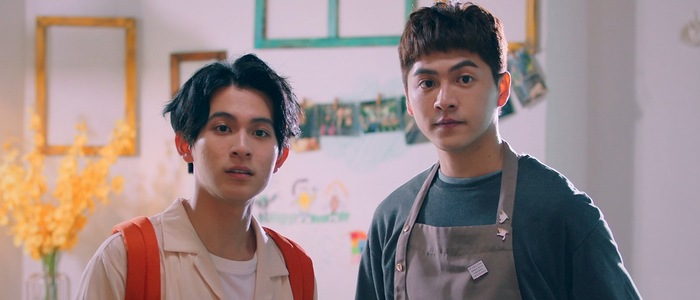 DNA Says I Love You is a unique Taiwanese BL series with a groundbreaking concept. However, the story begins ordinarily as a boy-meets-boy romance. The main character befriends a mysterious stranger, who seems sweet, shares similar interests, and gets along with him. As their relationship develops, his new acquaintance struggles to maintain a complex secret.
There's a fascinating story embedded in DNA Says I Love You, even though it may not seem obvious initially. This BL drama takes its time to introduce the gentle protagonists, who develop a cute romantic bond. As the plot unfolds, many thoughtful messages and powerful emotions emerge. At its peak, the series delivers complex and compelling drama that resonates poignantly.
DNA Says I Love You Summary
What is the drama called?
基因決定我愛你
Where was the series made?
Taiwan
When was the drama released?
2022
How long is the drama?
Around 6 hours
How would you describe the series?
Deep and mature
How many episodes are in the drama?
12 episodes
How long is each episode?
Around 20 to 30 minutes
Plot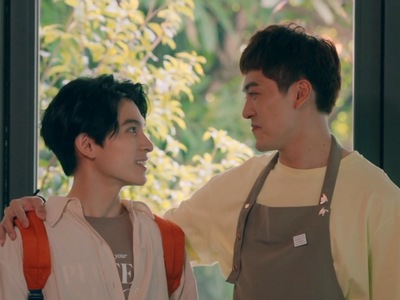 Le Chien is a university student working part-time at a coffee shop with his childhood best friend, Yu He. Her older brother Chien Tang runs this cafe. Le Chien and Yu He have known each other since they were kids. They share a close bond, as evidenced by their playful banter and enthusiastic rapport. Yu He has a secret crush on her friend, but Le Chien doesn't seem to notice.
Le Chien is a vlogger who shoots online videos with his friend Ching Lung. They specialize in expedition films, travelling to unknown destinations with intriguing lore. Their channel is small and doesn't have a big following, but the two friends are eager to grow their popularity. Le Chien and Ching Lung struggle to think of ideas for a hit video. Le Chien consults with his mom, who advises him to visit an old temple where she met her husband. According to the folklore, a couple died tragically here long ago, and nobody could find the location ever since.
While Le Chien is working, a new customer enters the store. A young man named Amber visits for the first time. He introduces himself as an overseas student who returns to Taiwan after living in England for a long time. Amber is an avid photographer and keenly interested in Le Chien's videos. They strike up a conversation at the store, forming an immediate friendship. Le Chien invites Amber to help with his next expedition video. His new friend happily agrees. However, Yu He doesn't like their close bond and feels skeptical of Amber, unsure where this stranger came from.
Ching Lung is in a relationship with Yu Chen, a hardworking university student. Yu Chen takes his academic studies seriously. He is busy and sometimes neglects his boyfriend. The couple has been dating since high school. They currently live together in an apartment. Ching Lung dotes on his boyfriend, but he seems annoyed with Yu Chen's overpacked schedule. He complains they don't spend enough time together.
DNA Says I Love You Trailer
DNA Says I Love You Cast
Characters
Le Chien
Lukas Huang (黃新皓)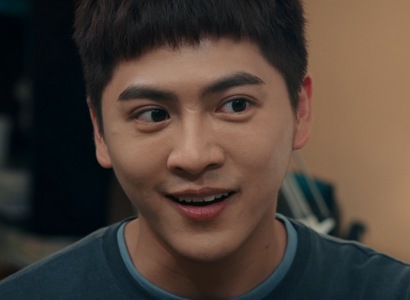 Le Chien is a university student who works part-time at his friend's coffee shop. Yu He is his childhood best friend, who has known him since they were kids. Le Chien is also friends with Ching Lung, who helps him film videos together. In his videos, Le Chien likes visiting unknown destinations with mysterious lore while recording his discoveries.
Lukas Huang

Lukas Huang (黃新皓) is a Taiwanese actor. He is born on October 1, 1992. His first BL project is the 2022 series, DNA Says I Love You.
Amber
Erek Lin (林暉閔)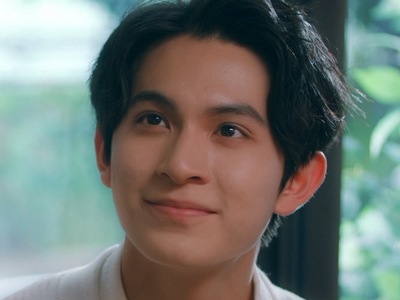 Amber is a customer at the coffee shop where Le Chien works. He used to live in England, but has returned to the country of Taiwan recently. Amber is an avid photographer and takes an interest in Le Chien's videos. The two men form a quick friendship over their mutual interests. Le Chien even invites him on his next trip.
Erek Lin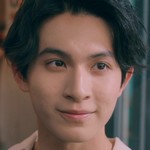 Erek Lin (林暉閔) is a Thai actor. He is born on September 10, 1997. His first BL project is a supporting role in the 2020 movie, Your Name Engraved Herein. He is the lead of the 2022 series, DNA Says I Love You.
Ching Lung
Lin Wei Jie (林煒傑)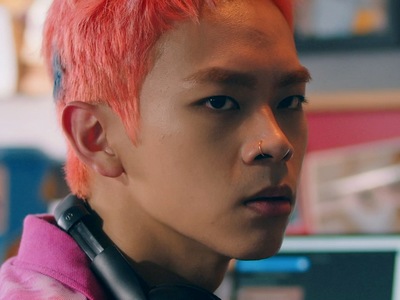 Ching Lung is Le Chien's friend. They work together to film online videos, although the pair struggles with few followers. Ching Lung is not above creating fake stunts and rehearsed situations to gain more click rates. Ching Lung is currently in a committed relationship with Yu Chen, his high school boyfriend.
Lin Wei Jie

Lin Wei Jie (林煒傑) is a Taiwanese actor. He is born on February 10, 2000. His first BL project is the 2022 series, DNA Says I Love You.
Yu Chen
Leo Guo (郭宇宸)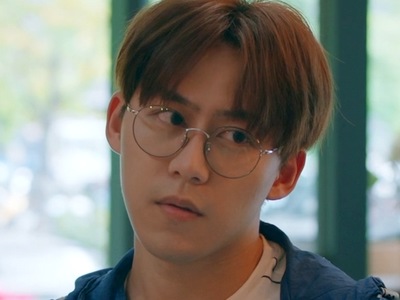 Yu Chen is Ching Lung's boyfriend. They have been dating since high school. Yu Chen is a hardworking university student who takes his studies very seriously. His schedule is packed with work and school, leaving little time for his boyfriend. Yu Chen's business becomes a sore point in their relationship, and Ching Lung often complains they don't spend enough time together.
Leo Guo

Leo Guo (郭宇宸) is a Taiwanese actor. He is born on September 16, 1994. His first BL project is the 2020 series, Because of You. He also has a supporting role in the 2022 drama, DNA Says I Love You.
Supporting Cast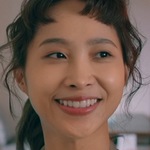 Yu He
Tannie Huang (黃云歆)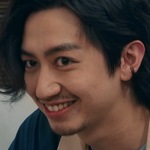 Chien Teng
Matt Lee (李見騰)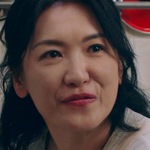 Le Jian's mom
Debbie Yao (姚黛瑋)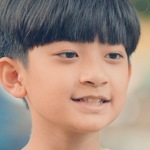 Young Le Chien
Hong Yi Yeh (葉泓毅)

Young Yu He
Kaitlyn Song (宋亭頤)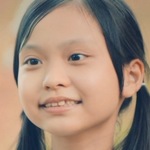 Wen Wen
Yu Chi Chu (朱雅琪)
Cast Highlights
Amber's actor (Erek Lin) had a supporting role in the 2020 Taiwanese BL movie Your Name Engraved Herein. He played a gay bullied character.
Yu Chen's actor (Leo Guo) was in the 2020 series Because of You. He was part of the secondary romance.
The actor who portrays Chien Teng (Matt Lee) appeared in the 2022 series Plus & Minus, which aired just a month after DNA Says I Love You. He was part of the secondary romance, portraying a single father who runs a laundromat.
DNA Says I Love You Review
Review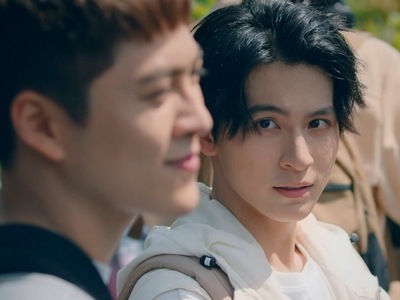 DNA Says I Love You is a poignant, profound, and psychologically complex BL drama. The groundbreaking story explores an incredibly unique topic, maybe the first of its kind for this genre. The narrative themes are relatable enough, dealing with adolescence and friendship. These concepts come together elegantly and unleash a tidal wave of emotions at the plot's climax. Backed by sensitive performances from the lead, DNA Says I Love You strikes a powerful chord with me.
This series is tricky to review without disclosing the most crucial detail about its intriguing plot. I'll be vague, but it examines the confusion and anxiety about your identity. The protagonist, Amber, struggles with his personal journey heartbreakingly. His intelligent storyline ties to LGBTQI experiences, capturing the emotional dissonance of many in this community. DNA Says I Love You taps into everybody's insecurities, the part of ourselves that might not comprehend why we're born differently.
Although my description sounds intense, DNA Says I Love You starts with a gentle and relaxed tone. It doesn't throw existential curveballs at you from the beginning. Instead, the leisurely narrative takes its time to introduce the characters and highlight their connection. The early episodes portray a cozy love story that feels familiar to the BL genre. Amber and Le Chien are endearing leads with a gentle rapport. You'll root for their romance through cute, charming moments. I'm not as fond of the secondary couple or the female love interest, and they bug me a little.
As the narrative progresses, the riveting drama around Amber's character takes centre stage. At its peak, DNA Says I Love You achieves two marvellous episodes in a row, highlighting his distress movingly. Amber's predicament is engrossing and sympathetic, bound to make an impression on you. Admittedly, the series doesn't maintain this momentum to the end. There's a noticeable decline in the final stretch, where the tensions feel forced. Yet, I'm willing to turn a blind eye to the shaky moments and focus on the rich, compelling emotions.
The acting is solid. Initially, I thought Amber's actor (Erik Lin) was too reserved and outshined by the others. However, he delivers touching performances during the dramatic scenes, undoubtedly a highlight for the series. In contrast, his costar (Lukas Huang) was perky from the start, making a positive first impression. Yet, he regresses towards the end when faced with challenging material. What remains consistently good is the cinematography. DNA Says I Love You is beautifully filmed from start to finish. The bright, vibrant visuals are polished with a cinematic flair.
My issue is the BL content. The plot shifts to Amber's origin story and sacrifices the relationship building. Amber and Le Chien's bond stops developing after a certain point, so they don't feel like a fully fleshed-out couple. They're cute together, but their connection lacks the passionate sparks found in the best romances. I want to balance the focus on "DNA" and increase the emphasis on "I Love You". Nonetheless, DNA Says I Love You is still an outstanding work with an innovative story and memorable drama. This criminally underrated series deserves your attention.
Summary
Innovative story
DNA Says I Love You is a unique BL series with a memorable and innovative plot. The intelligent storyline touches upon themes of adolescence, friendship, and confusion over your identity.
Gentle romance
Amber and Le Chien have a cute romance that begins leisurely. However, their love story stops developing after a certain point, overshadowed by the emotional drama.
Good acting
This series is an excellent showcase for Amber's actor (Erik), who gives moving performances in dramatic moments. His costar (Lukas Huang) is perky, but he struggles with the challenging material.
Happy ending
DNA Says I Love You has a happy ending, as the leads overcome the anguish and torment in the last few episodes. Unfortunately, the finale is shaky and spends too long on the dull folklore.
Cinematic artistry
This series dazzles with bright, beautiful visuals from start to finish. There is a professional standard of quality in the production values. Many scenes look stunning with a cinematic flair.
83%
DNA Says I Love You is a poignant BL series that explores psychologically complex themes. Backed by beautiful cinematography & sensitive performances, this drama is superb.
DNA Says I Love You Series Explained
Analysis
Story
Significance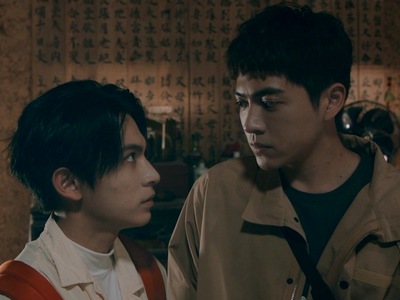 Conceptually, I respond with the significant topics & poignant themes highlighted in DNA Says I Love You. Amber's storyline is incredibly memorable, exceeding in insightfulness and complexity compared to the average BL drama. However, I acknowledge the direction isn't as sharp as it could have been. I still gave this series a high review score for innovation and substance, but some narrative flaws prevent it from being a masterpiece.
For example, the series spent too long on the lore in the beginning. That tragic love story at the temple isn't fascinating enough to occupy an episode. I'd use that time to expand on other developments instead. Similarly, the drama near the end could be written much better. The meaningful messages get lost due to a sloppy narrative. The last few episodes had iffy parts like Amber's car accident, Le Chien's coming-out saga, and the temple search. I lowered my opinion of DNA Says I Love You because these underdeveloped or uninteresting plots were mishandled.
With that critique out of the way, I champion this underrated series and it deserves more buzz. DNA Says I Love You represents the type of BL I encourage because it diversifies the genre. It combines a gentle love story with astute commentary, proving the two can coexist. I also love that it explores LGBTQI+ themes from a unique, sensitive angle. Most of all, I take issue with this thoughtful and emotional series being deemed unpopular and unmarketable. DNA Says I Love You should set positive precedence than be a cautionary tale about what BL fans want to watch.
Amber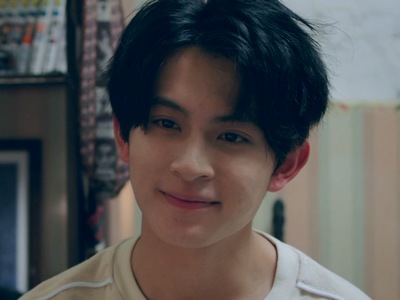 My first impression of Amber is what a cutie~ 😙 He looks great on camera with his handsome face and messy gelled hair. I have been fond of this actor (Erek Lin) since he appeared in Your Name Engraved Herein. He played a minor role as the bullied student. Everybody was obsessed with the two leads in that film, and I was too, but Erek also caught my eye. His performance (and looks) resonated with me, even though nobody was really talking about him. I'm glad to see this actor feature in a BL drama, delighting me with his adorable presence.
However, I had many questions about Amber as a character. Amber's introduction was mysterious. He's like some random customer from England who strangely attached himself to an existing group of friends. I kept waiting for someone to ask, "Hey, what's your deal?" or "Why are you hanging out with us?" I was curious about his background, but the series seemed to hold back information. Amber remains an enigma, quiet to the point that he's almost a little meek. The other characters were loud and chatty, whereas Amber seemed like a wallflower.
In retrospect, Amber's bashfulness probably stems from his nerves. He feels guarded around the other characters, harbouring a profound secret over his real identity. As the plot progresses, the emotional weight takes its toll on him. In Episode 5, he randomly cried over eating a piece of orange pie, which seemed like a peculiar reaction at the time. After understanding his circumstances in the later episodes, these earlier scenes take on a new layer of meaning. Amber feels burdened and distressed over a secret that he fears telling anyone.
Identity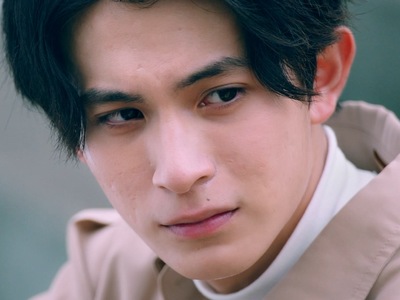 It took me a while to connect the childhood flashbacks and Amber's identity. Looking back, it was pretty obvious. However, I guess I wasn't paying enough attention or didn't think the flashbacks were relevant. Eventually, I realized Amber is Wen Wen, Le Chien and Yu He's friend from childhood. The central storyline in DNA Says I Love You revolves around Amber's secret identity. He used to be Wen Wen, raised as a girl during childhood. Now, the adult version of him is the main character of a BL drama.
Amber discovered he had chromosomal abnormalities during puberty, creating confusion over his gender. I could be wrong, but DNA Says I Love You might be the first to include an intersex protagonist in a BL drama. Personally, I haven't experienced a series that twists the formula to defy the binary notions of the leading characters. I was intrigued to see this topic from the BL genre. Packaged as a cozy romance, this drama is also a thoughtful showcase exploring Amber's reconciliation with his gender identity.
Admittedly, the portrayal is simplistic and doesn't tackle many facets. The details around Amber's condition are intentionally vague, missing an opportunity to educate viewers. However, I don't want to place a heavy responsibility on a BL drama to act as an LGBTQI+ lesson. It's a big topic for a small series with limited resources to handle. I commend DNA Says I Love You for taking tiny yet revolutionary steps in the correct direction. It raises awareness for a minority demographic, especially momentous when intersex inclusion isn't represented in any other BL series.
Insecurity

The focus on Amber's emotional journey is the highlight of DNA Says I Love You. This series depicts a sensitive and sympathetic protagonist who is born differently. He feels anxiety about explaining his gender identity to his old friends, who knew him as a girl. Amber's personal struggles parallel the existential troubles commonly experienced in the LGBTQI community. Why is my identity, sexuality, gender, or attraction different from others? Will they understand who I am and embrace my circumstances?
DNA Says I Love You uses Amber's heartfelt story to convey these complex philosophies to the viewers. Personally, his character touched a powerful chord with me. I can relate to his perspective, understand his doubts, and empathize with his anguish. Hiding an integral part of yourself can be suffocating. The confusion over your identity goes beyond LGBTQI themes, but it's a universal struggle. Like Amber, our personal insecurities involve questioning who we are, whether we belong, and how others might perceive us.
Episode 9 is an exquisite episode that brings Amber's journey to its emotional climax. Amber finally confesses his secret to Yu He, revealing a turbulent past as he adjusted to his identity. Yu He listens empathetically, showing warmth, support, and understanding. Their conversation is definitely the best moment of the series. Both characters do wonderfully at conveying the powerful emotions in this poignant exchange. DNA Says I Love You doesn't get every part of its plot right, but this sensitive storyline is exemplary.
Romance
Childhood friends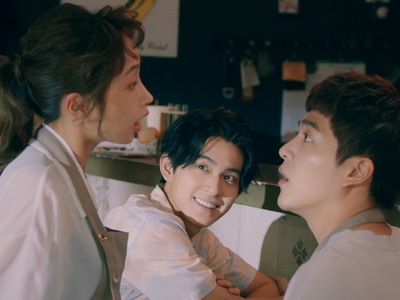 The romance leans into the childhood friendship between Amber (aka Wen Wen), Le Chien, and Yu He. Each episode begins with a flashback of their time as kids. While I like the concept behind this storytelling technique, the actual scenes weren't that remarkable. There are eleven flashbacks in total, but I can't remember what happened in most of them. This series needed powerful memories to highlight Wen Wen and Le Chien's adolescent bond. I don't think the storyteller succeeded.
Sometimes, the references to the childhood friendship are a little too on the nose. Le Chien and Yu He would randomly talk about their friend with awkward dialogue like, "I wonder what Wen Wen is doing now! 😀" And immediately, the camera cuts to a close-up reaction shot of Amber. Or Le Chien would find a yearbook and insists on showing photos of Wen Wen to Amber. I know the series needed to find a way to emphasize their past connection, but these exchanges felt unnatural.
However, I like the overall premise. The adolescent friendship adds an emotional layer that is necessary to the story. Amber felt lonely overseas and struggled to fit in for years, so it's understandable he'd remember his early bonds fondly. Amber returns to Taiwan and wants to reconnect with his old friends, but he feels self-conscious about his gender. He's worried about how Le Chien, his childhood crush, would react upon discovering Wen Wen now identifies as a man. This narrative tension is unique and compelling to watch.
Amber & Le Chien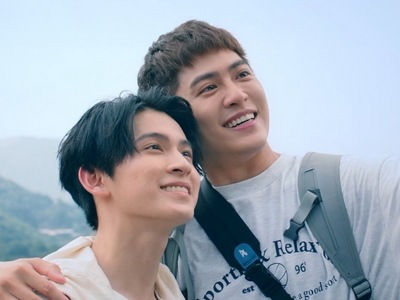 I like the gentle romance between Amber and Le Chien. While I don't think their love story is top-tier BL, their slow-building attraction kept me engaged. Looking back, the series could have packed the early episodes with more romantic scenes. It needed to immerse the viewers in this couple before launching into Amber's personal story. Unfortunately, too many other distractions were taking away this couple's focus. Their romance is merely pleasant instead of deeply passionate.
Le Chien needs more character development earlier. His coming-out storyline feels like an awkward addition in the last episode. If the second half of the series is dedicated to Amber, then the first half should have revolved around the other lead. For example, let's make Yu He confess her feelings after she feels threatened by Amber's bond with Le Chien. Then, Le Chien can gently let her down as he comes to terms with his attraction to guys. The early episodes dawdle slowly when they should've hit hard and heavy with character-driven plots.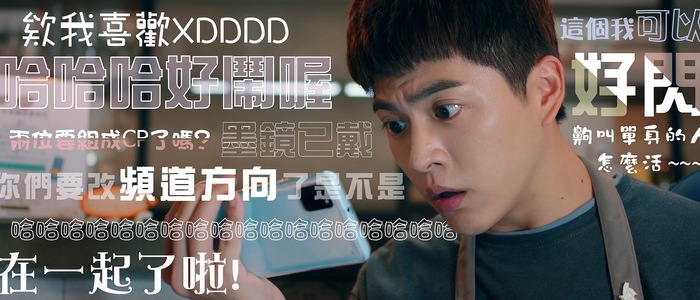 I adore the moment when Le Chien reacts to all the YouTube comments of his video with Amber. Seeing his shocked face with all the shipping comments in different fonts provides a funny contrast. There are also a few other charming and playful scenes, like when Ching Lung fantasizes the leads in K-drama scenarios. (The series is parodying My Love From The Star and Crash Landing Into You.) It's typical BL fluff, but I still enjoy the harmless fanservice! These quirky little details instill a lighthearted atmosphere that works well with DNA Says I Love You.
Le Chien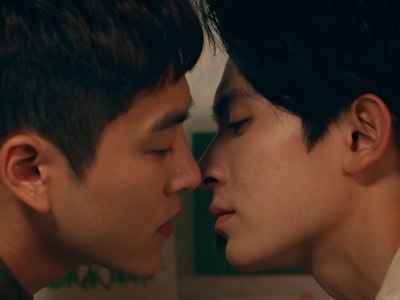 DNA Says I Love You taps into an intriguing moment in Episode 11. Le Chien reacts well to Amber's gender reveal and insists he sees his friend the same as previously. Yet, he hesitates about kissing Amber during an intimate encounter. His aversion was a gut instinct, but it signalled an implicit bias in his subconscious. You say you're open-minded, yet your natural reactions indicate otherwise. "I knew it. This doesn't work." Poor Amber mutters to himself, confirming his worst insecurities.
I was engaged by this storyline and interested in how the tensions would resolve. However, DNA Says I Love You makes an odd decision and suddenly inserts a random car accident. It felt very out of place. The earlier drama was delicate and intimate, yet this accident seems chaotic and melodramatic. This accident took me out of immersion, halted the momentum in the narrative, and added little to the plot. Also, I hate to say it, but Le Chien's hammy expression was not his finest acting performance.
Still, I liked the intelligent conversation between Le Chien and Yu He in the hospital. Le Chien confronts his prejudices, reassesses his relationship with Amber, and understands his feelings better. I like seeing him navigate this self-conflict. I don't need the BL leads to act perfectly all the time, and they can have their fallible moments with problematic biases. Yet, I appreciate the characters learning from their mistakes and becoming more sensitive, as Le Chien did after this discussion. These beautifully introspective lessons enrich DNA Says I Love You.
Yu He

I have complicated feelings about Yu He. She annoyed me from the start. Nearly every interaction between Amber & Le Chien automatically came with a judgmental look from her. The series was not subtle about expressing Yu He's crush on Le Chien, which rubbed me the wrong way about her character. However, I liked her easygoing scenes with Le Chien. The two actors have a natural rapport and funny banter, resembling childhood friends who have known each other for years. I was convinced by their genuine dynamic.
Yu He infuriated me when she outed Amber. It was not her place to decide what to do with Amber's narrative. Can't you just respect your friend's wishes and let him confess to Le Chien when he's emotionally ready? Amber repeatedly emphasized, "Please don't tell anyone about my secret, especially not Le Chien." And then, Yu He proceeded to tell everyone about Amber's identity, particularly Le Chien. I would never confide my deepest secrets in Yu He after seeing how she runs her blabbermouth. 🤐 With that said, I understand she's a flawed character pressured by an overwhelming secret.
Yu He faces a lot of conflicted emotions, especially when she admits to her guilty conscience. "As he told me this, it suddenly occurred to me if he's giving up on Le Chien, I might have a chance. All I thought was myself when he was so clearly in pain." It captivated me to witness her anguish, self-reflection, and raw vulnerability. Despite her questionable moments, I could connect with Yu He as a character. She might have ragged edges with flares of jealousy and misguided actions, but I resonate with her sincerity and sensitivity.
Ching Lung & Yu Chen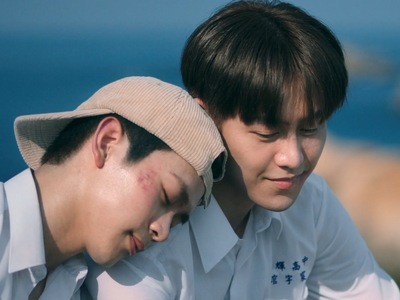 Ching Lung & Yu Chen's romance is defined by the cheating accusations, an unpleasant storyline that bothers me. Ching Lung comes across as oversensitive and irrational, reacting to minor events that shouldn't cause paranoia. The annoying drama in Episode 6 makes me think this couple shouldn't be together. I place most of the blame on Ching Lung, but Yu Chen could've been more attentive and less secretive.
Fortunately, Episode 7 redeems this couple to some degree. Ching Lung & Yu Chen's pairing perplexed me because the characters seemed drastically different, sharing little in common. Seeing their high school flashbacks fleshed out their connection and made me appreciate their love story. The cinematography also helped create a vibrant romantic atmosphere. I love the visual where Yu Chen smiles and extends his arm to Ching Lung after fending off the bullies. Plus, I like Yu Chen's actor (Leo Guo) in this role. Generally, he gives above-average performances and rocks the hot nerd chic.
Ultimately, Ching Lung & Yu Chen end their romantic subplot positively. I feel more inclined toward this couple as they happily departed overseas for a new life together. However, I still don't feel that passionately about them. They're just okay for me. This series could have removed the secondary romance altogether, which wouldn't make a significant difference.
Homewrecker Amber

A funny scenario emerges midway through the series. Amber's character inadvertently finds himself at the centre of two relationship sagas. First, he's in a love triangle with Le Chien and Yu He, where his female love rival secretly resents him. Then, he's in another love triangle with Yu Chen and Ching Lung. Poor Amber gets caught in the crossfires of false cheating accusations. Ching Lung's overactive imagination fantasizes about Amber and Yu Chen in flirty BL moments together.
The messy side of me secretly LOVES the relationship drama. I just think it's hilarious how Amber infiltrates this close group of friends, causing trouble for everyone's romantic prospects. He's like the Helen of Troy, coming for your men with his irresistible allure. You better be scared!
The funniest part is that Amber doesn't even do anything to instigate these suspicions. He spends all his time smiling quietly in the background and minding his business. Yet, he somehow makes Yu He and Ching Lung despise him with his mere presence. I usually dislike love triangles in BL, but I laugh my ass off at Amber's incredible homewrecking abilities. 😆
Acting
Erek Lin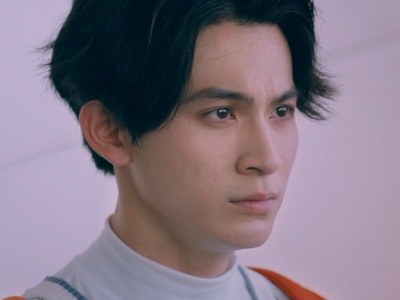 DNA Says I Love You is an excellent showcase for Erek Lin, the lead who portrays Amber. A few other cast members give impressive performances too. However, Amber has the best storyline, and his actor knows how to work the material. He has several outstanding moments throughout the series as his storyline escalates dramatically. Erek adds a delicate sensitivity to Amber's character, making his journey more emotionally powerful.
Although excellent on many occasions, my favourite Amber scene is his confrontation with Le Chien in Episode 11. In this scenario, Le Chien yells at his childhood friend for hiding his secret identity from him all this time. There are so many emotions weaved into Amber's reaction. He feels insecure, afraid, and betrayed about Le Chien finding out the truth. Yet, he is also angry, defensive, and guarded, trying to protect himself from getting hurt. Amber displays a riveting duality as he wrestles between brittle vulnerability and quiet dignity at this moment.
One minor critique is that I think Erek's solo crying scenes go a tad overboard, but it's not super distracting. The actor works best when interacting with another screen partner like Yu He or Le Chien. He bounces off their energy well to give a nuanced yet restrained performance. Overall, Erik Lin is a promising actor, bringing a heartfelt authenticity to Amber's characterization. He should be proud of his work in DNA Says I Love You.
Style
Powerful visuals

DNA Says I Love You is a polished production. The series is packed with beautiful visuals, filmed at professional standards. Many scenes have unique camera composition, clever symbolism, and stylized post-production work to maximize the optics of each shot. It is the work of a talented cinematographer who has thought carefully about the artistry and meaning behind each frame. Look carefully, and you'll notice a lot of care went into this project.
In numerous instances, the story feels elevated because of the visual elegance. My favourite moment must be in Episode 11, when the child and adult versions of Le Chien and Amber stand face-to-face. The camera starts swirling in a continuous circle, as their old and young counterparts rotate between each shot. That was an inspired piece of cinematography, clearly the effort of an ambitious visual storyteller. I thought that moment captured the magic of the long-awaited reunion between the two childhood friends.
I also loved a powerful piece of symbolism in Episode 10 after Amber stormed off when Le Chien confronted him about his gender. We see him crying as he walks along a long rainbow path, representing the lengthy and solitary journey many LGBTQI+ individuals face. Wow, that is so smart and almost so subtle you might not even notice the deeper meaning. DNA Says I Love You excels in integrating thoughtful imagery seamlessly without announcing it. A careful observer will enjoy these little hints included in each scene.
If I must narrow down my favourite shot in DNA Says I Love You, it's this one: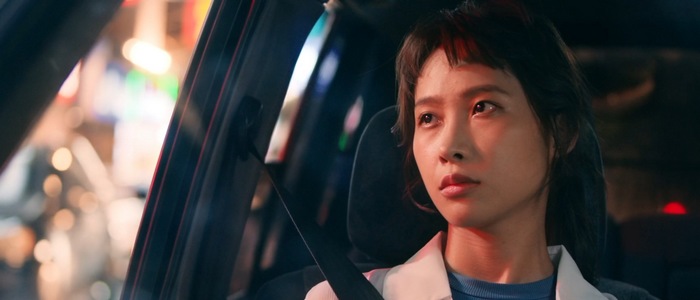 Do you not think this shot looks absolutely stunning? I'm mesmerized by the lighting that falls onto Yu He's face, bringing out the sternness in her gaze. It looks like something out of a movie! There are many other examples of this talented artistry in DNA Says I Love You.
Honestly, I think it's a shame this BL drama hasn't received more recognition. The lack of popularity and discussion around it doesn't reflect the amount of work put into this project. Shockingly, MyDramaList is the only place that recognizes its beauty. This drama has been overlooked everywhere else, especially going under the radar in its home country. Taiwanese audiences barely paid attention to the series, and the reception has been chilly.
If someone asks you, "what is the most underrated BL drama?", one of the correct answers is DNA Says I Love You. I hope this series gets a bit more attention, because it's a project made with emotional sophistication. 🧡
DNA Says I Love You Episodes
Episode Guide

Start Date March 14, 2022
End Date May 23, 2022
Episodes 12 episodes
Episode Length 20 to 30 minutes
DNA Says I Love You has a total of 12 episodes. Each episode is around 20 to 30 minutes long. It is a long BL drama, and you can finish the entire series in under 6 hours. DNA Says I Love You started on March 14, 2022 and ended on May 23, 2022.
Episode 1
Episode 2
Episode 3
Episode 4
Episode 5
Episode 6
Episode 7
Episode 8
Episode 9
Episode 10
Episode 11
Episode 12
Ending
Happy ending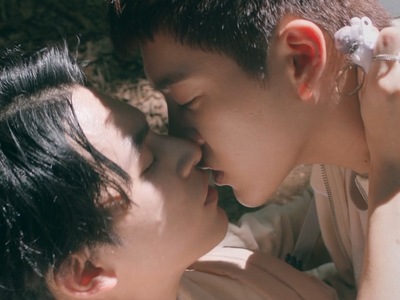 DNA Says I Love you has a happy ending where the leads officially reconcile and become a couple. Previously, Le Chien hesitated when Amber leaned in to kiss him. His response confirmed Amber's worst suspicions that his childhood friend doesn't feel attracted to him. Le Chien admits to Yu He that he's confused and overwhelmed about his feelings. Yu He, putting aside her secret crush, encourages him to pursue Amber.
The two leads reunite in the forest as they search for the missing temple from the folklore. Allegedly, the temple can only be found by couples who sincerely love each other. Le Chien and Amber encounter each other during their search. Le Chien confesses that he has feelings for Amber as he is now, not just because of their childhood bond from the past. He felt attracted to Amber even before discovering his identity. "Believe me. Believe us." Le Chien tells Amber before they make out.
Also, Le Chien comes out to his mom. She already guessed Amber's identity and noticed the attraction between the leads. She gives them her full support. The series ends happily with Amber and Le Chien flirting in the coffee shop. They're now filming videos together as a couple. The final scene shows them openly displaying their affections. Yu He sees them and reacts playfully, seemingly at ease with their romance. The camera pans to the coffee shop's wall. Between the doodles from their childhood, there're new pictures of Amber & Le Chien happily dating as adults.
Ending explained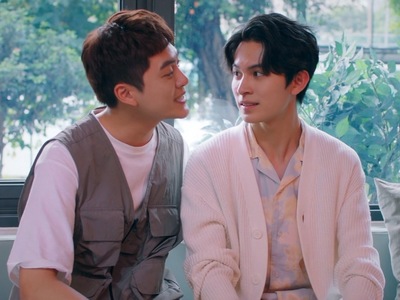 The finale spent too long on the characters searching for the temple. I guess the temple represents an unattainable love that somehow became real, symbolic of Amber and Le Chien's relationship journey. Despite the meaningfulness, it isn't fun watching them get lost in the forest, looking distressed. Also, it's kind of ridiculous that Amber went hiking alone with a broken arm. Generally, the last few episodes had a few moments of brilliance, but it also contained these forced scenarios.
I like the final shot of the series. We see the coffee shop's wall, which still has the doodles from Le Chien and Amber's childhood. However, the wall also contains pictures of their current relationship. There's a mixture between the past and the present, merging into a seemingly bright future for our couple. It's lovely to see all the memories assembled in one place, producing a sweet sendoff for this BL love story.
DNA Says I Love You Information
Links