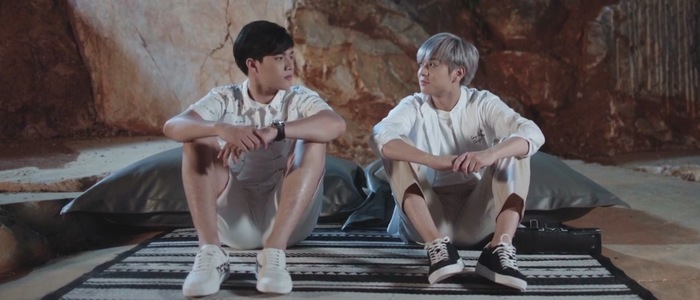 The Moment is a Thai BL series that occurs in a vacation resort. The main character is taking an extended break to overcome his recent heartbreak. After getting drunk one night, he meets a friendly bartender who develops an interest in him. They embark on a journey together to mend his broken heart.
Both The Moment and its sequel The Moment Since are decent BL dramas. The love story is elegant in its simplicity, and I feel convinced by the romantic rapport between the leads. However, this series doesn't push itself enough, resulting in a limited narrative that doesn't go beyond mid-tier quality.
The Moment Summary
What is the drama called?
Moment แห่งความสุข
Where was the series made?
Thailand
When was the drama released?
2020
How long is The Moment?
Around 1 hour
What is the genre?
Romance
How would you describe the series?
Nice and gentle
How many episodes are in The Moment?
4 episodes
How long is each episode?
Around 10 to 15 minutes
Plot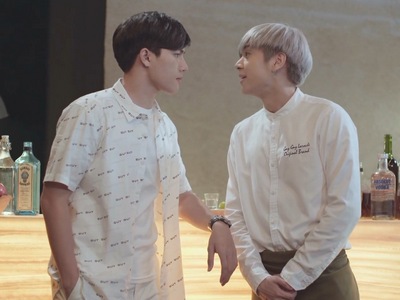 Mok is a veterinarian who has gone on vacation. He checks into a remote hotel by himself. At night, Mok becomes heavily intoxicated and causes a scene at the bar. Bay, the friendly bartender on duty, does his best to pacify the drunken customer. When Mok falls unconscious at his table, Bay helps transport him back to his hotel room.
Once they are alone in the room, Mok's drunken antics escalate. He takes off his shirt and wraps the bartender in a tight embrace. Mok seems emotionally distressed and begs for companionship throughout the night. Bay takes pity on the drunken customer and agrees to stay until he feels better. Mok then grabs Bay by the shoulders and leans in for a kiss.
The next morning, Mok regains consciousness and has a hazy recollection of last night's events. He returns to the bar, where Bay offers reassurance that nothing happened between them. Bay wants to cheer up Mok, who is heartbroken after splitting with his ex-girlfriend. The two acquaintances meet up afterwards, initiating a friendship between them. Despite their growing bond, Bay's boss reminds him that Mok is just a customer and will leave the hotel soon.
Sequel
The Moment has a sequel. After watching this series, you could continue the story in The Moment Since. The second season also takes place in a vacation setting, but the characters are now going on a leisurely holiday.
The Moment Trailer
The Moment Cast
Characters
Mok Bank Thanathip Srithongsuk (ธนาธิป ศรีทองสุ) Bank Instagram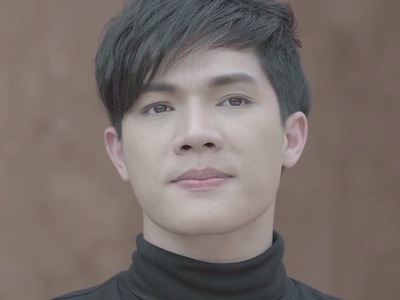 Mok is a veterinarian who has gone on vacation to cope with his recent heartbreak. His ex-girlfriend Mai has left him for another man. One night, Mok gets drunk at the bar and causes a ruckus. As the bartender Bay takes care of the intoxicated customer, they share a surprisingly intimate moment in the hotel room.
Bay Pon Thanapon Aiemkumchai (ธนภณ เอี่ยมกำชัย) Pon Instagram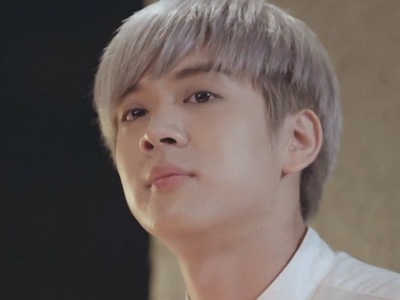 Bay is a friendly bartender who works at a vacation resort. He encounters Mok, a rowdy and disruptive customer at the bar. As Bay brings the drunken Mok back to his hotel room, they accidentally end up in a compromising position. The next morning, Bay reassures his acquaintance that nothing happened between them last night.
Supporting Cast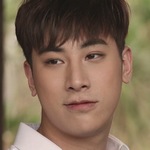 Boston
Bay's boss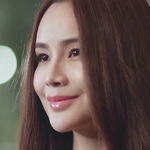 Mai
Mok's ex-girlfriend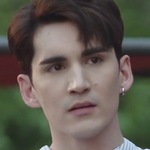 K'Zen
Mai's boyfriend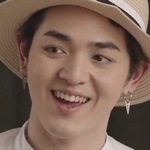 Blink
Bay's coworker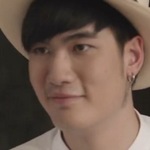 Bu
Bay's coworker
Cast Highlights
Almost everyone in the cast (except for Mai's actress) appear in the 2020 BL series Gen Y and its 2021 sequel Gen Y 2.
The Moment Review
Review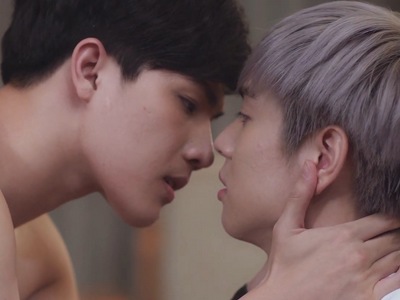 I enjoy the simplicity of The Moment, a short BL romance that hits the sweet spot. This cozy love story takes place in a romantic setting, featuring two authentic leads and their charming interactions. As the characters get to know each other better, their attraction feels natural and persuasive. The couple goes through an engaging journey, and their adorable scenes leave me with warm, fuzzy feelings in my heart.
The Moment doesn't have a complex plot, focusing on a lonely protagonist after his recent heartbreak. However, the storyline resonates with me because it is so familiar. Mok's experiences feel relatable as he navigates through personal hardships, while Bay is by his side to provide emotional support. The narrative has one glaring misstep, which trivializes a suicide attempt, and I docked points from my review accordingly. Other than that unfortunate incident, I love the gentle, genuine, and graceful vibe from the rest of the drama.
A cute, casual rapport forms between the leads, who flirt mildly and come close to physical displays of affection. Later, their bond deepens with various moments that highlight a cerebral connection. The courtship scenes are pretty low-key, but the tone feels appropriate for two guys who just met each other. While it's not the most epic romance, this BL series portrays their attraction developing and growing organically. The actors also do a solid job and I've no complaints about their performances.
What stops me from giving The Moment a higher grade is that its quality doesn't feel exceptional. Nothing stands out as brilliantly done. Yes, the story is simple and elegant, but none of the events get my pulse racing. Sure, the romance has a few lovely exchanges, but the couple's interactions don't make my heart skip from excitement. I feel totally invested when watching my favourite dramas, whereas The Moment fails to captivate me the same way. It's missing the extra bit of oomph that differentiates a decent series from a memorable masterpiece.
The Moment and its sequel The Moment Since suffer due to a lack of ambition. Both seasons could've pushed their efforts further, expanding on the story, expediting the romance, and exploring the characters deeply. Instead, they don't take enough risks or dare to show more innovation. Overall, The Moment is still a positive BL experience, and the happy ending brings a fond smile to my face. I think it's a perfectly pleasant mid-tier series, even if the content never surprises me or exceeds my expectations.
Summary
Okay story
The Moment features a relatable plot about a protagonist overcoming his recent heartbreak. The story isn't that complex, but it works for a short BL series.
Casual romance
A cute, casual romance forms between Mok and Bay. While their courtship scenes are pretty low-key, they convey the sweetness of a couple just starting their relationship.
Decent acting
Both leads do a decent job with their roles. I've no complaints about their serviceable performances or natural rapport with each other.
Happy ending
The annoying drama in the last episode dragged on longer than necessary. However, one of the final scenes is beautifully filmed, ending the series on a high note.
Decent artistry
The Moment is supported by clean, clear & comfortable visuals. I like the modern hotel setting, giving this series a chic, contemporary vibe.
72%
Overall, The Moment is a decent mid-tier BL drama with a cute romance. However, the story doesn't feel particularly ambitious or innovative.
The Moment Episodes
Episode Guide
The Moment has a total of 4 episodes. Each episode is around 10 to 15 minutes long. The last episode is around 13 minutes long. It is a short BL drama, and you can finish the entire series in under 1 hour. The Moment started airing on February 8, 2020 and finished on February 14, 2020.
Episode 1
Episode 2
Episode 3
Episode 4
The Moment Information
Links
Star Hunter Entertainment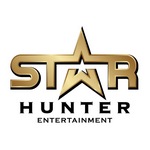 Star Hunter Entertainment is a Thai BL studio known for making Gen Y (2020) and its sequel Gen Y 2 (2021). Its portfolio also includes The Moment (2020), The Moment Since (2020), My Mate Match (2021), and What Zabb Man! (2022).