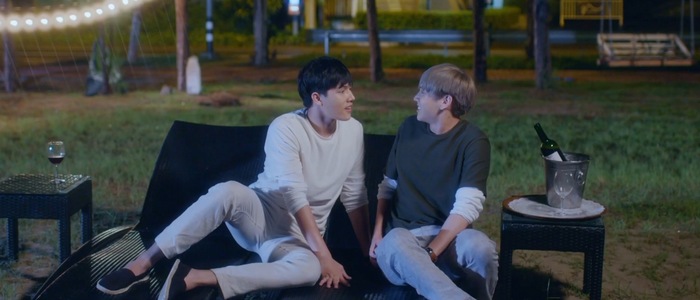 The Moment Since Summary
What is the drama called?
Moment ที่ทำให้หัวใจเต้นแรง
Where was the series made?
Thailand
When was the drama released?
2020
How long is The Moment Since?
Around 1 hour
What is the genre?
Romance
How would you describe the series?
Cute and sweet
How many episodes are in The Moment Since?
5 episodes
How long is each episode?
Around 11 to 16 minutes
Plot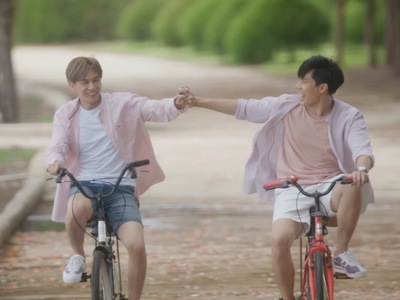 Bay and Mok have recently started dating. As Bay's birthday approaches, they decide to go on vacation together to celebrate the special occasion. The newly dating couple plans to spend a couple of days at a beachside resort. Mok looks forward to the holiday and fantasizes about impressing his boyfriend with grandiose displays of love.
However, the reality of their vacation is different than what Mok envisioned. Bay's boss Boston unexpectedly shows up at the same resort, and he is joined by his charming friend Jimmy. These two single men are also going on a trip together. Bay and Mok often encounter Boston and Jimmy during their vacation activities.
What starts out as a romantic holiday turns into a rowdy vacation with four friends. Furthermore, Boston and Jimmy develop a keen interest in Bay. Jimmy is particularly assertive, hitting on Bay in front of his boyfriend. Understandably, Jimmy seems annoyed with his new companions, who won't leave the couple alone. Mok also feels inferior to the two men, since Boston has an accomplished reputation and Jimmy is smoking hot with six-pack abs.
Despite the unwelcomed guests, Bay and Mok still find alone time together. Both guys seem a bit shy while navigating the start of their relationship. They flirt on several occasions, almost coming close to a kiss. As their exchanges grow more intimate, will they finally relax and feel comfortable enough with each other?
Prequel
The Moment Since is a sequel. Before watching this series, you should start with the predecessor The Moment and get acquainted with the characters. The first season shows how Bay and Mok meet, fall in love, and become boyfriends.
The Moment Since Trailer
The Moment Since Cast
Characters
Mok Bank Thanathip Srithongsuk (ธนาธิป ศรีทองสุ) Bank Instagram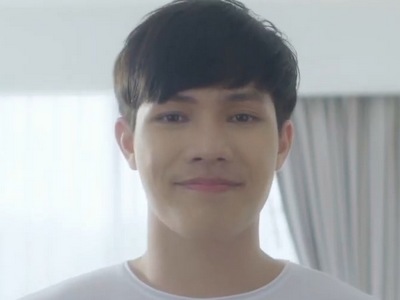 Mok is a veternarian and Bay's boyfriend. The couple originally met at a hotel bar, where Mok was one of the fussy customers. Bay's nickname for him is "Mr. Customer". After they started dating, Mok and Bay decide to go on a holiday at the beach.
Bay Pon Thanapon Aiemkumchai (ธนภณ เอี่ยมกำชัย) Pon Instagram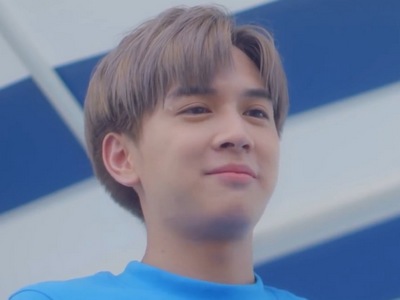 Bay is a bartender who works at a hotel. He is also Mok's new boyfriend. They recently started dating after falling in love at Bay's place of work. When the couple goes on vacation together, they encounter Bay's boss Boston, who harbours a crush on his employee.
Supporting Cast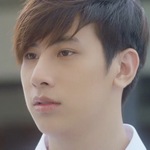 Boston
Jet Jetsadakorn Bundit (เจษฎากร บัณฑิต)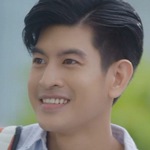 Jimmy
AA Pattarabut Kiennukul (ภัทรบุตร เขียนนุกูล)
Cast Highlights
Bay and Mok's actors (Pon and Bank) appear in the 2020 BL series Gen Y and its 2021 sequel Gen Y 2. They start the series as high school students, but their characters eventually go to university.
Boston's actor (Jet) also appears in both Gen Y series. In addition, he is the lead character in the 2021 Thai BL drama My Mate Match.
The Moment Since Review
Review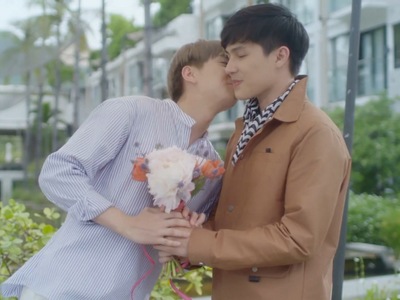 The Moment Since is a cute, relaxing BL series about a couple on vacation. This lighthearted romance is calm and casual, almost devoid of tension or conflicts. You won't feel stressed watching two adorable boyfriends flirt bashfully and wholesomely. The Moment Since taps into a unique niche, because I haven't seen many dramas dedicated entirely to going on holiday. I vibe with the leisurely atmosphere and wouldn't mind watching more BL lovebirds embark on luxurious getaways.
This series is light on plot and heavy on romantic fluff. The Moment Since hardly has a valid storyline over its five episodes, consisting of loosely connected scenarios stringed along together. Many events feel random and aimless, making me wish the narrative was structured more cohesively to give each episode a purpose. BL is supposed to be a well-told love story, emphasizing the story aspect. Without any meaningful plot, The Moment Since feels like it's missing half the equation of what makes BL enjoyable.
With that said, the other half is done magnificently. This drama excels in creating majestic BL moments. All the relationship scenes are precious and charming, capturing the genuine intimacy between the couple. The situations are mundane, like stargazing, frolicking on the beach, or exchanging flirtations in the hallway. Nonetheless, there's an enchanting sweetness to every interaction. The gorgeous visuals and enthusiastic actors also contribute to the mesmerizing ambiance. Watching Bay and Mok can feel like a modern fairy tale coming to life.
I wish the romance was the sole focus of The Moment Since, but this series gets sidetracked with the two supporting characters. In my opinion, Boston and Jimmy outstayed their welcome. They were borderline annoying and didn't add substance to the narrative. Maybe I could tolerate them in one or two episodes. However, they took away too much of the spotlight from the main characters, who needed more development and stronger identities. The two leads don't seem distinctive enough, like you could replace them with any generic love interest and there's no difference.
The Moment Since is a beautifully filmed series, impressing me with the dreamy and gorgeous aesthetic in many scenes. While its predecessor The Moment looks perfectly fine, the sequel takes the cinematography to an elevated level. They paid attention to the camera angles, scene compositions, lighting conditions, and technical details that give this series a sophisticated polish. Of course, the picturesque beach setting helps immensely, but it takes thoughtfulness and artistry to bring out the splendour of their surroundings.
I like The Moment Since slightly better than The Moment, although they hover around the same level of enjoyability. The first series has a tighter storyline, whereas the second season feels more romantic. Despite their different strengths, both have the same weakness and don't show enough ambition. The current quality is decent, but it could've been a better product. I want to give The Moment Since a push, invigorating its storylines and character development. You're almost in the territory of a great BL drama, but you need to take extra steps and go further!
Summary
No story
The Moment Since barely bothers with a cohesive plot, relying on romantic fluff to power through the series. The lack of story is a weakness, making the events feel aimless.
Cute romance
The relationship scenes are done exceptionally well, capturing the intimacy between the couple. The characters flirt adorably and wholesomely with each other.
Decent acting
Once again, the actors bring forth solid performances to their roles. Both leads have a likable charisma that translates on screen.
Happy ending
The Moment Since has a happy ending, although there's hardly conflict, tension, or buildup of anything in the series. I like the cute little twist in the end though.
Gorgeous artistry
The cinematography is gorgeous in The Moment Since. A few breathtaking shots of the characters on the beach set a dreamy and romantic atmosphere.
72%
Despite the thin plot, The Moment Since compensates with a cute and relaxing romance. I wish this BL series was more ambitious and pushed its story further.
The Moment Since Episodes
Episode Guide
The Moment Since has a total of 5 episodes. Each episode is around 11 to 16 minutes long. It is a short BL drama, and you can finish the entire series in around 1 hour. The Moment Since started airing on August 1, 2020 and ended on August 9, 2020.
Episode 1
Episode 2
Episode 3
Episode 4
Episode 5
The Moment Since Information
Links
Star Hunter Entertainment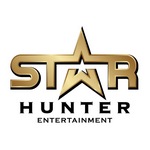 Star Hunter Entertainment is a Thai BL studio known for making Gen Y (2020) and its sequel Gen Y 2 (2021). Its portfolio also includes The Moment (2020), The Moment Since (2020), My Mate Match (2021), and What Zabb Man! (2022).