Our Winter is a short Thai BL series with fourteen one-minute episodes. The two main characters from Thailand travel to South Korea during an icy winter. They hang out and do various random activities, from snowball fights to sightseeing. Their bond strengthens in a fun, whimsical journey.
There's nothing substantial about Our Winter, a mini-series with zero plot. Each episode consists of pointless slice-of-life relationship fluff. The light BL content may appeal to fans of the actors. Otherwise, you won't gain anything from this short and superfluous love story.
Our Winter Summary
What is the drama called?
우리의 겨울
Where was the series made?
South Korea
When was Our Winter released?
2023
How long is Our Winter?
Around 15 minutes
What is the genre?
Slice of life
How would you describe the series?
Cute and sweet
How many episodes are in Our Winter?
14 episodes
How long is each episode?
Around 1 minute
Plot

Once upon a time, there were two nameless protagonists. Originally from Thailand, both have travelled to South Korea during a snowy winter. They are strangers who don't know each other. The characters meet in the street over a slight misunderstanding. After discovering their common roots, they befriend one another and begin hanging out.
Their daily activities are random and whimsical. Some days, they take photos or go sightseeing in the winter landscape. On other days, they play in snowball fights or share a cup of warm noodles in the cold weather. The couple strengthens their bond over time. Soon, their platonic friendship may have blossomed into something more.
Our Winter Trailer
Our Winter Cast
Characters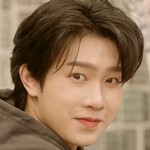 Yim Pharinyakorn Khansawa
ยิม ปริญญากรณ์ ขันสวะ

Tutor Koraphat
ติวเตอร์ กรภัทร ลำน้อย
Cast Highlights
The leads Tutor and Yim first appeared in the 2022 Thai BL series Cutie Pie, where they portrayed one of the tertiary couples.
Our Winter Review
Review

Let's make this a quick and brief review. I promised myself not to spend more time writing about Our Winter than it takes to watch the series. This mini BL drama is only fourteen minutes long. Annoyingly, it splits the narrative into many one-minute episodes. The format sucks because it's impossible to pack any substance in under sixty seconds. The sensible approach is to create one cohesive storyline. Yet, Our Winter insists on delivering arbitrary and disjointed scenes episode after episode.
Our Winter has zero plot. The entire story consists of sweet yet pointless relationship fluff. In each episode, the leads do something cutesy for sixty seconds, like smile coyly, swap gazes, or hold hands. There's no attempt to expand on the story meaningfully. The leads don't have personalities, backstories, or even names. They're random guys who meet and flirt for fourteen minutes without context. How utterly unimaginative. I can't feel invested in Our Winter when the protagonists have such empty characterizations. Why am I supposed to care about them?
The romantic exchanges are nothing special. Several interactions may be mildly amusing, but every encounter feels so lightweight. The series suffers from its stupidly self-imposed constraints since any passion must be condensed into sixty seconds. An attraction requires time to cultivate, brewing like a fine wine. Yet, Our Winter rushes hastily and moves on to the next scene after each minute. In addition, the flirting is immature. I can't get excited over the couple making heart symbols at each other. These innocent gestures fail to evoke strong feelings in me.
Our Winter stands out since it's filmed in a snowy environment. Winter conditions are seldom seen in Thai BL due to the country's tropical climate. South Korea's icy landscapes provide a refreshing change of scenery, like a winter wonderland. The seasonal setting adds a unique touch to the usual optics, from billowy jackets to silky scarves. Regrettably, the series uses an ugly vertical video format. It can only showcase the serene locations in a limited scope, restricting the artistry. Also, the viewing experience is unintuitive unless you watch on a mobile device.
Our Winter relies on excessive music to overcompensate for a meagre plot. The dramatic songs obfuscate the mundaneness of the couple's interactions. It may sound like something epic is happening, only to coincide with the leads staring vapidly at each other. However, not even the snazzy soundtrack can divert from the nonexistent plot and superfluous filler. Our Winter deserves a low score because it popularizes many annoying features I don't want in BL. From the vertical videos to the short episodes, please don't steer the future of the genre in this awful direction.
Summary
Meagre story
Our Winter has virtually no plot. This empty story only consists of pointless relationship fluff. The protagonists don't have personalities, backstories, or even names.
Superfluous romance
The short episode length impairs the romantic exchanges. There isn't enough time to develop the couple's attraction. Also, the cutesy flirting feels immature and lacks any genuine passion.
Average acting
Fans of the two leads (Yim and Tutor) may enjoy seeing their favourite stars. Otherwise, they do an average job with the given material. The nonexistent story hardly challenges them.
Cliffhanger ending
Our Winter has a cliffhanger ending that cuts off the couple's romantic climax. Shockingly, this short piece of BL fluff can't even meet the bare minimum and deliver a solid happy conclusion.
Wintery artistry
This series stands out because it films in a snowy landscape, creating unique wintery visuals. However, it uses an annoying vertical video format that restricts the viewing experience.
45%
Our Winter is a short, pointless BL drama with no story or substance. It only consists of cute yet immature romantic fluff. The series wastes the snowy landscape with its ugly vertical video format.
Our Winter Episodes
Episode Guide

Start Date February 23, 2023
End Date March 19, 2023
Episodes 14 episodes
Episode Length 1 minute
Our Winter has a total of 14 episodes. Each episode is around 1 minutes long. It is a short BL drama, and you can finish the entire series in under 14 minutes. Our Winter started on February 3, 2023 and ended on March 19, 2023.
Episode 1
Episode 2
Episode 3
Episode 4
Episode 5
Episode 6
Episode 7
Episode 8
Episode 9
Episode 10
Episode 11
Episode 12
Episode 13
Episode 14
Our Winter Information
Links
Totsatis Media

Totsatis Media is a Thai BL studio that specializes in making short dramas. It made Chapter of Green (2021) and Our Winter (2023). The studio has also produced several non-BL series.