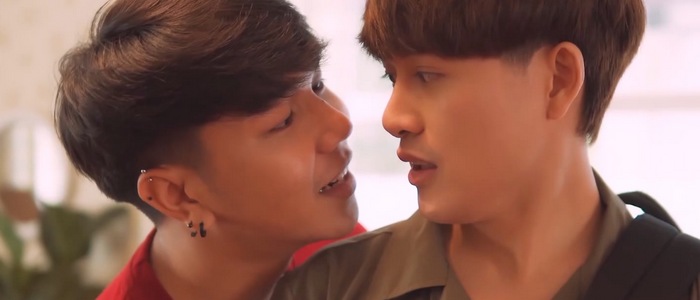 Soulmate is the sequel of the Thai BL series Roommate. The main characters have planned a weekend staycation at an old family home. However, the romantic getaway is interrupted by a surprise visitor, who keeps a watchful eye over the secret couple.
The good news is that Soulmate has significantly improved production values over its predecessor. This series looks a lot more presentable than its first season. The bad news is that the acting grew worse, exposing the lead's weaknesses in an overwrought scene. His distraught performance lacks restraint, diminishing the emotional impact of a pivotal moment.
Soulmate BL Summary
What is the drama called?
พรหมลิขิต
Where was the series made?
Thailand
When was the drama released?
2020
How long is Soulmate?
Around 1 hour
What is the genre?
Romance
How would you describe the series?
Mature & interesting
How many episodes are in Soulmate?
2 episodes
How long is each episode?
Around 25 minutes
Plot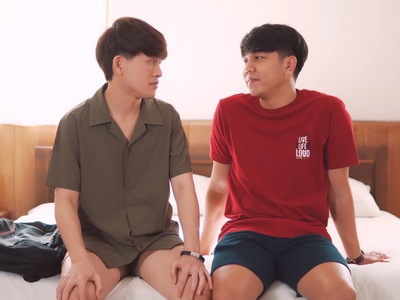 James and Sky are university students and roommates, currently in a relationship. The two young men have planned a weekend staycation at James' old family home. They look forward to spending time together on a romantic getaway.
Sky is surprised to learn he lives near his boyfriend's old house. They went to different schools but grew up in the same neighbourhood. However, they haven't met until university. James teases his boyfriend for thinking their relationship is an act of destiny.
During their alone time, James flirts with his boyfriend and wants to get affectionate with him. However, the couple is surprised when a visitor shows up unannounced. James' mom has arrived, thinking that her son might have brought a girl to the house. Instead, she meets Sky, the son of her best friend.
Later, the three of them have dinner together. James' mom teases her son to find a partner because she wants a grandchild. Unlike his boyfriend, James is not out to his mother. He doesn't think she would react positively to her son dating another guy. However, James' mom is highly observant. She has started picking up clues that her son's "friendship" with Sky is not what it seems.
Soulmate Cast
Characters
James
Game Chusak Thu-Naa (ชูศักดิ์ ตุนา)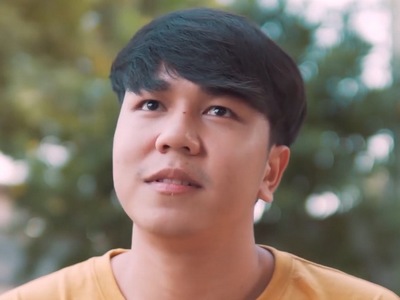 James is Sky's boyfriend and roommate. He brings Sky to his old family home, looking forward to a romantic getaway with just the two of them. James has a decent relationship with his mom, but he hasn't come out to her. James' mom constantly urges her son to find a girlfriend and give her a grandchild.
Sky
Golf Witchayapong Krungsrimuang (กอล์ฟ วิชญพงศ์ กรุงศรีเมือง)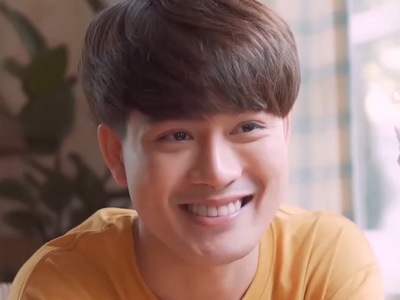 Sky is James' boyfriend and roommate. The two of them grew up in the same neighbourhood, although they never met until their university days. Sky is uneasy upon meeting James' mom due to her talks about girlfriends and grandchildren. Sky has already come out to his own mother, who is understanding of his sexuality.
Supporting Cast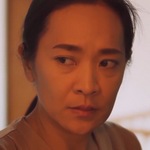 James' mom
Cast Highlights
Sky's actor (Golf) is one of the leads in the 2022 Thai BL series The Love of Winter. He portrays a tour guide who gets romantically involved with a wandering traveller.
Soulmate BL Review
Review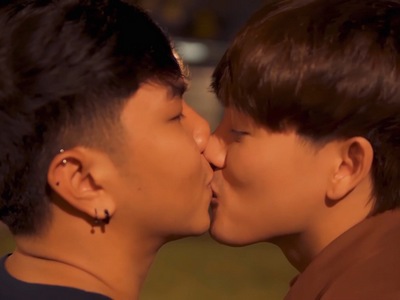 Soulmate feels less like a BL drama and more like a coming-out story. While there are several flirty interactions in the series, the central event explores the main character's dynamic with his mom. The romance feels secondary and the other lead is almost relegated to a supporting role. Nevertheless, I'm always down for a sentimental LGBT experience, so I was on board with this storyline. Unfortunately, I don't think Soulmate executes the plot well enough.
My standards are probably pickier because I've watched countless gay coming-out tales in movies, TV shows, and documentaries. However, Soulmate doesn't measure up to the best iterations from this category. The relationship between James and his mom lacks depth. I have no attachment to her character and barely know anything about this important figure in James' life. Maybe the series would work better if we met the mother earlier, becoming more acquainted with her from additional scenes.
I have criticisms over the acting. Since the coming-out scene is where the series climaxes, the performances need to be spot-on for the occasion. Yet, James' actor (Game) was ridiculously overwrought, hamming it up way too much. His distressed reaction looked uncomfortable and unnatural, diminishing the emotional impact tremendously. The actor seemed pretty solid in Roommate and other lighthearted moments, but this dramatic setting exposed his limited range. He'd benefit from showing more restraint and dialling it down on the theatrics.
Sky's actor (Golf) is fine, though his character gets sidelined and doesn't have much to do. He's only relevant when the leads flirt every once in a while. Their amorous exchanges can be either cute or cringey, depending on your tolerance levels. Just like last season, many relationship moments are condensed into a quick, nondescript montage. The technique is kinda annoying because I want to watch the actual scenes instead. On a positive note, Soulmate feels more romantic than Roommate, showcasing physical affection and emotional intimacy between the couple.
Soulmate has significantly improved production values compared to its predecessor. You can easily spot the difference in aesthetics, giving this series a clean and glossy appearance. There's a clear investment in professional staff and equipment, which shows in the final output. While the camerawork still feels a bit elementary, I commend the small studio for making an effort to polish their product. The plain visuals were one of the weaknesses in Roommate. Now, the enriched cinematography turns into a strength for the sequel.
Soulmate almost gets its ending right. Notably, a dodgy moment involving James' mom causes me to dock points from my review. Otherwise, I'm content with the delightful and decisive conclusion, offering suitable closure. I appreciate the positive message behind this drama, which highlights an ordinary gay couple and promotes sentimental themes about love. However, I find the storytelling and acting performances somewhat lacklustre. Overall, Soulmate is an okay BL sequel that doesn't amaze me, and I enjoyed it a little less than Roommate.
Summary
Lacklustre story
Soulmate tells a lacklustre coming-out story with shallow relationship dynamics. The intent is good, but the emotional impact is limited.
Okay romance
The relationship moments between James and Sky might seem cute or cringey, depending on your perspective. Overall, it's a sweet romance with physical affection between the couple.
Overwrought acting
James' actor (Game) overacts during a crucial scene. He can't handle the dramatic material and his overwrought performance doesn't seem natural.
Happy ending
Soulmate has a happy ending with suitable closure for the characters. I appreciate its sentimental message, celebrating the love between an ordinary gay couple.
Improved artistry
Soulmate has significantly improved its production values since the last season. The visuals look a lot more polished and presentable.
62%
Soulmate underdelivers in terms of storytelling and acting. Overall, I prefer the first season of Roommate slightly more than this underwhelming sequel.
Soulmate BL Episodes
Episode Guide
Soulmate has a total of 2 episodes. The first episode is 16 minutes long and the second episode is 34 minutes long. It is a short BL drama, and you can finish the entire series in under 1 hour. Soulmate originally aired on December 25, 2020 and ended on December 29, 2020.
Soulmate BL Season 1
Prequel
Roommate 2020 series Drama review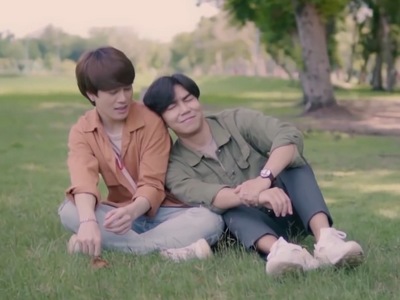 Roommate is the predecessor to Soulmate. The first season is a lighthearted BL romance, where James and Sky meet due to an unexpected roommate arrangement. They become boyfriends at the end of the series, and this sequel follows up on their journey from there.
You can probably watch Soulmate without any knowledge of Roommate, since the two stories are pretty separate. However, the first season introduces the characters properly and you'll have more insights into their dynamic. Although Roommate started well, the creators must've run out of budget and rushed through the romance towards the end. The low-budget production is also much less polished than Roommate.
Soulmate BL Information
Links
DoubleM Entertainment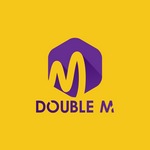 DoubleM Entertainment is the Thai BL studio that made Roommate (2020). Its other portfolio includes Soulmate (2020).