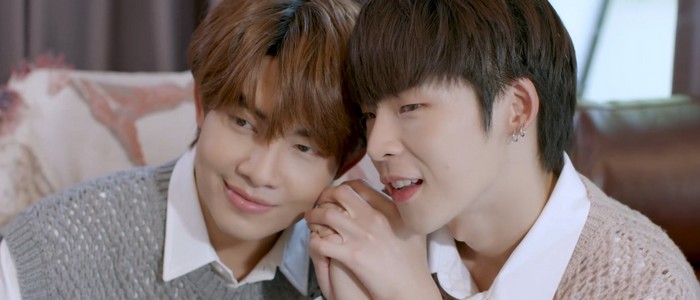 Work From Heart is a Thai BL comedy series about an office romance. The main character is a wealthy heir who begins an internship at his grandfather's company. He flirts with another employee, developing an attraction. However, his homophobic family meddles behind the scenes and tries to undermine this budding romance.
The prevailing feeling I experience throughout Work From Heart is cringe. This embarrassingly bad series has unfunny humour, unpleasant plots, and unrealistic characters. The lead romance also lacks chemistry and enthusiasm. Worst of all, the homophobic storyline dominates the last few episodes, perpetuating offensive melodrama.
Work From Heart Summary
What is the drama called?
รักป่วนก๊วนออฟฟิศ
Where was the series made?
Thailand
When was the drama released?
2022
How long is Work From Heart?
Around 5 hours
How would you describe the series?
Happy and upbeat
How many episodes are in Work From Heart?
7 episodes
How long is each episode?
Around 40 to 45 minutes
Plot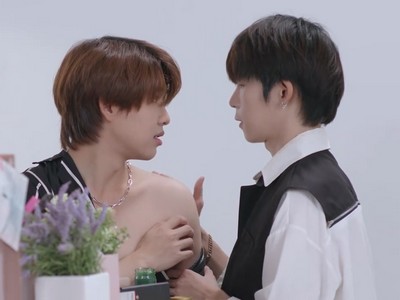 Dee is the sole heir of the wealthy Chairatprapasin family. His grandfather is a billionaire who runs many enterprises. This domineering man controls every aspect of Dee's life, from his career to his relationships. Dee resents living obediently than independently. He clashes with his grandpa, who wants him to work for the family business. Dee refuses to follow orders and starts an internship at a smaller marketing agency.
Dee's company, DIFA, is struggling financially. However, the founder is compensated by a generous investor who allows him to sustain the business. This investor is Dee's grandfather, who goes behind the scenes to keep an eye on his grandson. However, he wants to enforce a few rules in his newly purchased organization. Firstly, he insists on forbidding any workplace romances. Secondly, the staunchly homophobic grandpa intends to root out the LGBT+ employees and force them to quit.
The DIFA boss is in a gay relationship. However, he accepts the conditions to keep his business alive. He maintains a discreet relationship with his boyfriend, Noppadol. The other employees aren't happy with the changes, but nobody poses a significant challenge to the new company structure. Dee begins his internship at DIFA with his best friend, French Fries. They meet their various coworkers, each with quirky personalities.
Knight is an employee in the marketing department. In addition, Knight works a side job as a gig driver. Previously, Dee met him during a ride. He's surprised to reunite with his cab driver at the company. Initially, Knight is reluctant to accept Dee as an intern. He seems hostile toward the new employees. Dee's charm eventually wins over him, and they begin working together on various projects. The two colleagues grow close, developing a romantic connection. However, Dee's grandfather meddles to stop his grandson from having a gay relationship.
Meanwhile, Dee is surprised to reunite with his ex-boyfriend, Ohm. His ex is a new client at DIFA. They were previously school sweethearts. Yet, they broke up because Ohm was too preoccupied with work. Ohm wants to get back together with Dee and pursues him aggressively. However, Dee is skeptical and doesn't want to restart this relationship. As Knight observes their close relationship, a love triangle forms between the three characters.
Work From Heart Trailer
Work From Heart Cast
Characters
Dee
Gameplay Garnpaphon Laolerkiat (เกมเพลย์ กาญจน์ปพน เล่าลือเกียรติ)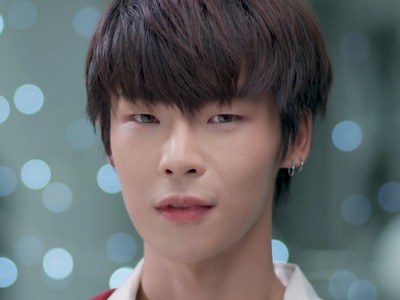 Dee comes from a wealthy family. His domineering grandfather is a business mogul. He wants to control Dee's life and tries forcing him to work for the family. However, Dee defies the orders and starts an internship at a small marketing agency. Dee's best friend is French Fries, and they have known each other since school.
Gameplay Garnpaphon Laolerkiat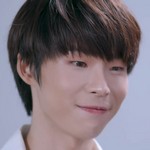 Gameplay Garnpaphon Laolerkiat (เกมเพลย์ กาญจน์ปพน เล่าลือเกียรติ) is a Thai actor. He is born on March 26, 1994. His first BL project is the 2015 series, Love Sick 2. He also starred in He She It (2019), Ingredients (2020), Bite Me (2021), Love With Benefits (2021), and Work From Heart (2022).
Knight
Folk Jakrin Sangruan (โฟล์ค จักริน แสงเรือน)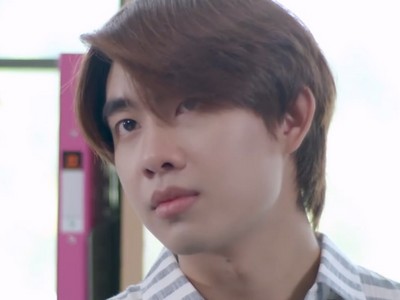 Knight is an employee at Dee's agency. He works in the marketing department. In addition, Knight has a side job as a gig driver. Knight didn't warm up to Dee when they first met at the company. However, their relationship improves over time. He eventually accepts Dee as an intern in his department. The two colleagues start getting along.
Folk Jakrin Sangruan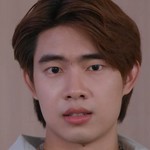 Folk Jakrin Sangruan (โฟล์ค จักริน แสงเรือน) is a Thai actor. He is born on August 4, 1996. His first BL project is the 2021 drama, Love With Benefits. He also starred in the 2022 series, Work From Heart.
Supporting Cast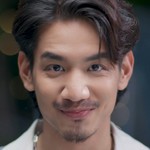 Ohm
Nammon Krittanai Arsalprakit (น้ำมนต์ กฤตนัย อาสาฬห์ประกิต)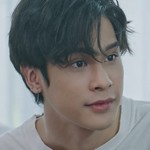 French Fries
Cheetah Chonphiphat Phajee (ชีตาห์ ชนม์พิพัฒน์ พจี)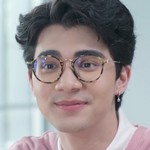 Song Thee
Max Detter (อชิระ เอทเตอร์)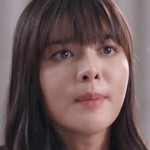 Veve
Ying Anada Prakobkit (หญิง อาณดา ประกอบกิจ)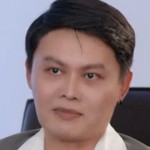 Boss
Party Watcharapol Nonpakdee (ปาร์ตี้ วัขรพล นนท์ภักดี)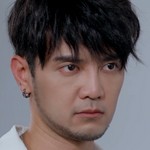 Noppadol
Jug Sirodom Lorkannapai (จั๊ก สิโรดม หล่อกัณภัย)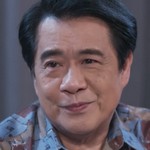 Dee's grandfather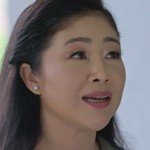 Dee's grandmother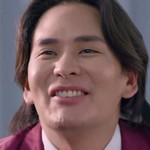 Thep
Tack Pharunyoo Rojanawuttitham (แทค ภรัณยู โรจนวุฒิธรรม)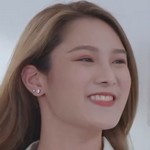 Heya
May Pasthita Srisangchai (เม ปฐิตา ศรีแสงไชย)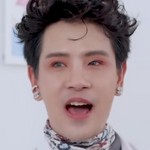 Moo Yong
Thitiphong Phaophan (ธิติพงศ์ เผ่าพันธ์)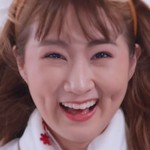 Yoya
Inky Nicha Chatchaiyadech (อิงค์กี้ ณิชชา ฉัตรไชยเดช)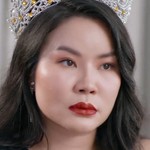 Chulee
Yardpirun Poolun (หยาดพิรุณ ปู่หลุน)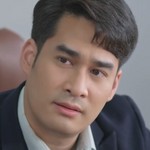 Karn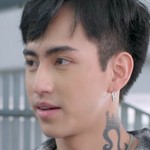 Guy
Tex Thanapipat Sukmeesub (สิริเกียรติ แซ่เจี่ย)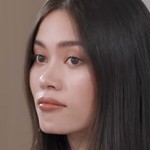 Susi
Ticha Kanticha Chumma (ติช่า กันติชา ชุมมะ)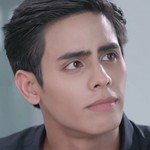 Note
Chahub Marut Ghoummeddin (ชาฮับ มารุจน์)
Work From Heart Review
Review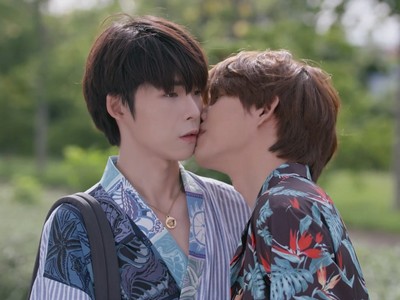 Work From Heart makes me cringe! This campy BL comedy tries to be funny, but I don't respond well to its outlandish humour. I may have laughed once or twice at the silly antics during the entire series. Otherwise, the wacky scenarios, exaggerated stereotypes, and immature jokes leave me unamused. The characters are over-the-top caricatures who act inanely or speak nonsense. Their theatrical reactions give me painful second-hand embarrassment. Work From Heart is constantly awkward and amateurish.
Beyond the cringy comedy, I feel uncomfortable about the offensive storylines. The central plot revolves around a homophobic witchhunt against the LGBTQ+ employees of a company. Unsurprisingly, this dumb, frivolous series cannot handle such a dark, sinister topic. It manages the themes irresponsibly, from sensationalizing bigotry to perpetuating prejudices. Although the ending promotes positive messages, most of the journey doesn't feel empowering. Instead, Work From Heart depicts being gay as a demeaning experience with targeted abuse.
Dee, the protagonist, has romantic encounters with various characters in the beginning. It was almost fun watching him kiss a new guy in each episode. Once his romance with Knight starts, their relationship lacks excitement. This couple is underdeveloped and doesn't receive enough content to highlight their attraction meaningfully. Instead of strengthening their bond, the series separates Dee and Knight as much as possible. They face love triangle conflicts, family opposition, and angsty melodrama, none of which is entertaining to watch.
The leads (Gameplay and Folk) share little on-screen chemistry. Gameplay delivers an okay portrayal, but his costar is lacklustre. It's the second time the actors have worked on a BL drama together, yet they fail to enthuse me. Whether flirting or kissing, this incompatible couple doesn't produce sparks. I was more excited seeing Gameplay with Ohm's performer (Nammon). The unexpected pairing displays an intriguing rapport. Unfortunately, Ohm's character has a creepy and overbearing personality, so it's impossible to ship him with the lead.
Work From Heart features another gay couple, Boss and Noppadol, who are only there to cause drama. There's little emphasis on their romance. The other two straight pairings are unnecessary, taking away precious time from the BL content. Song Thee and Veve don't interest me, but they have cuter relationship scenes than the leads. I wish Dee and Knight were given their material instead. As for Thep and Heya, I can't tell if they're supposed to be taken seriously. It's hard to treat Heya as a believable character when she wears a fetishized maid costume around the office.
Work From Heart wants to be a zany workplace comedy with a large ensemble cast. Yet, the pointless supporting characters only exist to act like noisy distractions and rehash the same old jokes. This series misses the opportunity to expand their personalities, explore the office dynamics, or tell interesting stories. It wastes seven episodes accomplishing very little except for an offensive plot and an uninspiring romance. Overall, Work From Heart is a tacky, lowbrow BL drama. The obnoxious narrative worsens until it becomes almost unwatchable near the end.
Summary
Cringy story
Work From Heart makes me cringe with its wacky humour, silly stereotypes, and outlandish scenarios. It also sensationalizes bigotry by mishandling the offensive LGBTQ+ storyline.
Basic romance
The lead couple is underdeveloped, and their lacklustre relationship scenes don't highlight the romantic connection. Later, the story separates them with annoying conflicts and homophobic drama.
Okay acting
Dee's lead (Gameplay) delivers an okay performance, but he lacks chemistry with his costar (Fluke). They don't make a compatible couple. Gameplay has a better dynamic with Ohm's actor (Nammon).
Happy ending
Work From Heart has a happy ending after a dramatic confrontation with Dee's grandfather. Once the conflict resolves ridiculously, the office dynamics return to normal.
Plain artistry
This low-budget series has a plain, unremarkable appearance. I hate how they add random sound effects to the comedic scenes, which are super annoying.
49%
Work From Heart is a tacky BL comedy series with unfunny humour and unpleasant storylines. The romance lacks enthusiasm, especially as the homophobic melodrama dominates the plot.
Work From Heart Episodes
Episode Guide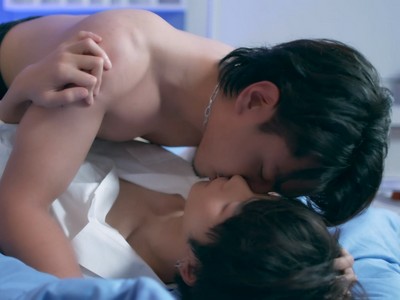 Start Date August 25, 2022
End Date September 29, 2022
Episodes 7 episodes
Episode Length 40 to 45 minutes
Work From Heart has a total of 7 episodes. Each episode is around 40 to 45 minutes long. The last episode is around 45 minutes long. It is a long BL drama, and you can finish the entire series in around 5 hours. Work From Heart started on August 25, 2022 and ended on September 29, 2022.
Episode 1
Episode 2
Episode 3
Episode 4
Episode 5
Episode 6
Episode 7
Episode Highlights
Episode 1
This first episode makes me cringe. The plot about firing the LGBT+ employees is offensive. It could be interesting from a storytelling perspective, but I don't trust this series to handle it respectfully.
Episode 2
Ohm's character is icky, but the actor playing him (Nammon) looks good on camera. He should have been one of the leads. I like how the series takes time to describe Dee's relationship history.
Episode 3
This cringy series constantly gives me embarrassment. The mystery of "who deleted the gay photos" is not my idea of entertainment. So far, I like how Dee kisses a new guy every episode!
Episode 4
Honestly, I ship Dee with the other male characters instead of Knight. This lead romance isn't that exciting. The disjointed story strays too much on the supporting cast and their random subplots.
Episode 5
This story is such a mess. The ex is slimy and annoying, especially when he calls Dee "Little Rabbit". I'd rather watch the lead couple spend time together than the weirdly forced conflict.
Episode 6
Ugh, this icky homophobic storyline is offensive. It should stick with cringy comedy & lighthearted office romance scenes. I wanna watch an easy, breezy romance, not an angsty melodrama.
Episode 7
This finale is so stupid and ridiculous. The grandfather subplot is deplorable. LMAO, why are they all getting married!? OMG, that awkward sex scene! This series leaves me cringing until the end.
Work From Heart Information
Links
DV8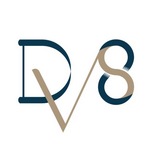 DV8 is a Thai company that made the BL series Love With Benefits (2021) and Work From Heart (2022). However, it's also a media business that goes beyond making BL.
Director
Phadej Onlahung (เผด็จ อ่อนละฮุง) is a Thai director. His first BL project is the 2018 BL series I Love You. He also directed Love Poison (2019), Love at 7-11 (2019), and The Best Twins (2019). His other works include Dear Doctor (2022) and Work From Heart (2022).