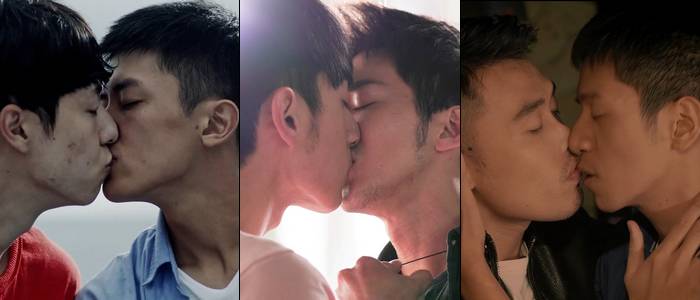 BL movies are also known as LGBT films or simply gay cinema. Back in the day, movies with gay leads or love interests were considered a narrow niche. These stories didn't particularly appeal to mainstream audiences. Made with low budgets, not many filmmakers got involved in a genre that few people watched. There isn't much box-office profit from producing gay movies.
As a result, you won't find too much diversity in the few mainstream gay movies that got greenlighted. Usually, the story covered solemn topics like AIDS. Or, it was a melodramatic coming-out story rampant with homophobia. Gay movies with Asian characters were even rarer. They existed, but these films weren't numerous. They definitely weren't popular outside of a limited demographic.
With the emerging popularity of BL dramas, the good news is that BL movies have seen a slight uptick in interest. In the past few years, you may have noticed some new BL films popping up here and there. You still won't find too many gay movies in cinemas, but at least it's better than having zero representation.
Typically, BL movies are pretty interesting to watch. Despite having a low budget and casting unknown actors, most projects are done with a lot of passion. They are produced by filmmakers genuinely interested in telling well-crafted LGBT stories. BL Watcher has seen quite a few Asian gay movies in my lifetime. Below are some of my best BL movie recommendations in the genre.
List of BL Movie Recommendations
2022 Movies
2021 Movies
2020 Movies
2019 Movies
2018 Movies
2017 Movies
Pre-2017 Movies
BL Movies in 2022
BL Movies in 2021
BL Movies in 2020
BL Movies in 2019
BL Movies in 2018
BL Movies in 2017
Other BL Films