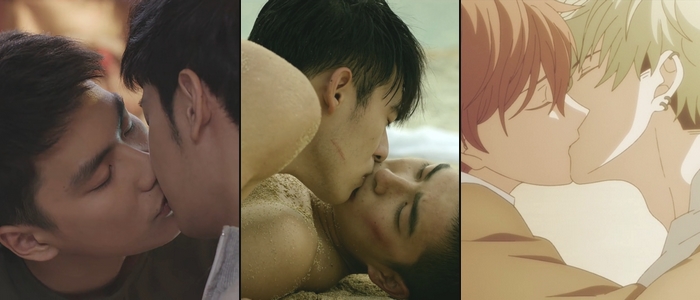 With hundreds of BL series across various genres, it can be difficult to narrow down a list of the best BL dramas to watch. Most of us don't have enough time to watch every show out there. Not to mention, we might not have the patience to sit through something boring for hours. As much as you may love BL, you have to wade through a lot of mediocrity in order to find the top BL dramas that define the genre.
Fortunately, BL Watcher has the time, patience, and obsessive devotion to watch every series ever made. I have personally watched all the BL dramas reviewed on this website, so I know what the quality is like. I can tell you exactly which series are great and which ones are flops. In my comprehensive reviews, I write in-depth about the storylines, the romances, the acting, and the endings for each drama I watch. You'll know exactly why I think these BL dramas are the best (or the worst!)
Every BL show, movie, and anime listed below are among my top favourites. Keep in mind these dramas aren't necessarily perfect, and you may not like them as much as I do. However, these series have made a memorable impression on me with great acting, interesting storylines, passionate romances, or any combination of the above. There's a very high possibility that you'll enjoy these dramas and series as well.
Check out my recommendations on the best BL dramas of the genre!
List of Best BL Series and Dramas
2022 BL
2021 BL
2020 BL
Pre-2020 BL
Top BL Dramas, Movies and Anime