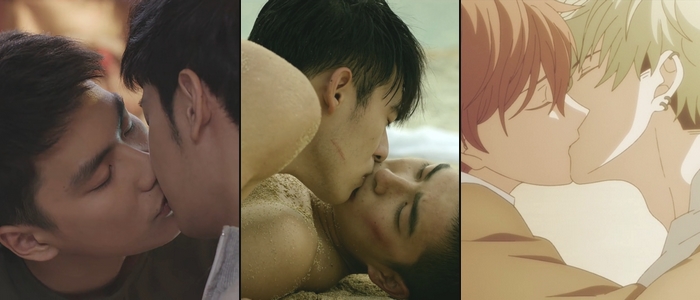 With hundreds of BL series across various genres, it can be difficult to narrow down a list of the best BL dramas to watch. Most of us don't have enough time to watch every show out there. Not to mention, we might not have the patience to sit through something boring for hours. As much as you may love BL, you have to wade through a lot of mediocrity in order to find the top BL dramas that define the genre.
Fortunately, BL Watcher has the time, patience, and obsessive devotion to watch every series ever made. I have personally watched all the BL dramas reviewed on this website, so I know what the quality is like. I can tell you exactly which series are great and which ones are flops. In my comprehensive reviews, I write in-depth about the storylines, the romances, the acting, and the endings for each drama I watch. You'll know exactly why I think these BL dramas are the best (or the worst!)
Every BL show, movie, and anime listed below are among my top favourites. Keep in mind these dramas aren't necessarily perfect, and you may not like them as much as I do. However, these series have made a memorable impression on me with great acting, interesting storylines, passionate romances, or any combination of the above. There's a very high possibility that you'll enjoy these dramas and series as well.
Check out my recommendations on the best BL dramas of the genre!
List of Best BL Series and Dramas
2023 BL
2022 BL
2021 BL
2020 BL
Pre-2020 BL
Best Japanese BL
99

Every aspect of Eternal Yesterday is masterful, from the sensitive romance to the emotive acting. The beautifully poignant story uses a creative way to express profound messages about grief. The haunting tale of love and woe makes me want to cry after each powerful episode. I champion this sentimental and sophisticated series, which has outclassed most of the other dramas in the BL genre.
98

Although the characters in The Cornered Mouse Dreams of Cheese are troubled and flawed, their volatile dynamic is compelling to watch. This unconventional love story is backed by steamy moments, delicate emotions, and powerful acting performances. It's one of my favourite BL romances and I revisit the movie each time with fondness.
95

If you are looking for a sweet and lighthearted romantic comedy, Cherry Magic is one of the best series in the genre. Featuring a charismatic couple, you will be smiling from episode to episode as their fairytale romance develops. This fun BL drama is powered by charm, humour, positivity, and lots of wonderful imagination.
93

As the second instalment in a trilogy, Mood Indigo is the prequel of The Novelist, taking place years before its predecessor. It explores sexual topics in a clever, provocative way, pushing the boundaries more than your average BL series. This atmospheric drama balances its risqué subject matter with some surprisingly poignant moments, delivering a powerful storyline that is rich with emotions.
93

Despite the simple premise, What Did You Eat Yesterday is one of the best slice-of-life BL dramas in the genre. The story has plenty of charm, comedy, and heartwarming messages that will make you appreciate your loved ones. The humour is hilarious, portrayed brilliantly by two veteran actors. Every episode is entertaining, endearing, and emotionally profound.
Don't see your choice of the best Japanese BL series? I only picked some of my favourites, but there are plenty of other excellent entries from Japan. Check out my full list of Japanese BL dramas!
Best Korean BL
95

With intelligent themes and profound emotions, The Eighth Sense redefines the meaning of excellence in BL dramas. The sophisticated narrative thoughtfully captures each protagonist's growth and struggles, including a nuanced portrayal of mental health experiences. The story is further enriched by sensitive acting, pulsating chemistry, and cinematic artistry. This outstanding work will be remembered as a masterpiece.
94

Many BL fans will adore Semantic Error, a sharp and stylish drama that knows how to tell an engaging story. The volatile relationship dynamic is full of adrenaline, propelled by sassy protagonists, snappy exchanges and sizzling chemistry. This exciting romance builds momentum from episode to episode, leading to a phenomenal climax that takes my breath away.
94

From thrilling sexual tension to memorable kisses, Our Dating Sim is a sensational BL series at the top of its game. Elegant in its simplicity, the plot flows effortlessly at a fun, breezy rhythm. The charming protagonists share an enthusiastic rapport, and their seductive exchanges make my heart race with excitement. This small and short series has surpassed many titans in the BL genre. It proves you don't need a big budget to create the best love story.
93

Recommended for BL fans, Light On Me is an incredibly bubbly series packed with lots of vibrant charisma. This innocent high school romance is supported by its charming story, the captivating characters, and a perpetually cheerful energy. You'll have fun throughout the sixteen half-hour episodes, which are capped off with a sweet and satisfying conclusion.
92

The elegantly simple Where Your Eyes Linger tells a compelling teenage story. The narrative is packed with meaningful melodrama and heightened emotions, conveyed powerfully by the talented actors. If you love BL, this satisfying series is among the best in the genre.
Are you looking for more top Korean BL series? I only picked some of my favourites, but there are plenty of other worthwhile entries from South Korea. Read my full list of Korean BL dramas!
Best Taiwanese BL
92

There's an epic and poignant love story in Your Name Engraved Herein, backed by solid acting and stellar production. This film is a beautifully told LGBT romance that will resonate with many viewers. You may have to watch the movie closely to appreciate all the subtleties in its nuanced storytelling.
89

As somebody who favours BL romances between childhood friends, I am obsessed with Plus and Minus. This couple delivers an enthusiastic rapport, many adorable relationship moments, and powerful displays of passion. They make me blush, giggle, and feel emotionally invested in their riveting dynamic. Despite some clunky writing, the delightful love story resonates with me so much.
88

With its strong LGBT identity, Papa and Daddy is a sweet and lighthearted series. It focuses heavily on family and features a positive portrayal of gay parenting. There's a good mix of cute romance, dynamic characters, and many feel-good family moments.
Curious about the top Taiwanese BL series? I only picked some of my favourites, but there are plenty of other outstanding entries from the country of Taiwan. Explore my full list of Taiwanese BL dramas!
Best Thai BL
98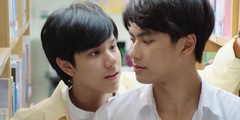 Excellent from start to finish, Bad Buddy is a BL masterpiece. The epic plot, sizzling romance, and charismatic actors come together in perfect synchronicity. This fun romantic comedy is exciting, thoughtful, and super sexy. I hope I'm not overstating my appreciation, but it might possibly be the pinnacle series of the genre.
97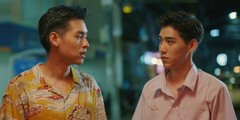 There's a lot to love about I Told Sunset About You. Every aspect of its production is top-notch, including the stellar acting, stunning cinematography, and sensational story packed with emotional drama. This excellent BL series explores the themes of friendship, redemption, and personal identity.
95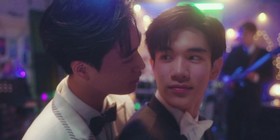 I adore My School President, a delightful treat for any BL fan. This bubbly series delivers entertaining storylines, cheerful humour, boisterous characters, and lively musical numbers. Both leads epitomize dreamy teen heartthrobs, carrying their roles with boyish charm and boundless charisma. They sweep me away in a high school romantic fantasy, which captures the giddy sensation of falling in love.
95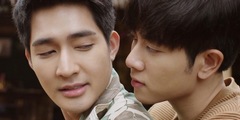 A Tale of Thousand Stars is a spectacular series, delivering emotionally powerful messages about growth, community, and personal redemption. Every aspect of the story is outstanding, from the engaging romance to the charismatic acting. The leads thrive on incredible chemistry with a riveting relationship dynamic. This highly recommended drama sets a new standard of excellence in the BL genre.
94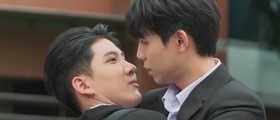 I love the meaningful messages, political themes, and clever symbolism in The Eclipse. This fascinating drama explores the complex dynamics of power, privilege, and oppression. Additionally, there's a fun, engaging couple with a vibrant relationship. The flirty exchanges combined with intelligent commentary have created an iconic BL series.
94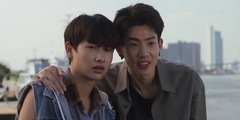 On the surface, Not Me is an exciting thriller packed with intrigue, mystery, and suspense. Deep down, the meaningful story transcends the BL genre, speaking volumes about activism, justice, and revolution in our society. The profound messages, sizzling romances, and exceptional acting produce a memorable series that resonates powerfully.
Need more Thai BL series recommendations? I only picked some of my favourites, but there are plenty of other exciting entries from Thailand. Browse my full list of Thai BL dramas!
Top BL Dramas in 2023
A-

If It's With You is a beautifully written BL drama about a sweet, heartwarming teenage romance. The early episodes highlight the friendly interactions between the protagonists, which are realistic, relatable, and remarkably down-to-earth. These charming scenes will make viewers invested in the budding relationship. The couple's attraction sprouts like a tiny seed, growing stronger as the series nurtures the close connection. If It's With You blossoms into a sophisticated tale of secret desires and unrequited love.
One of this drama's greatest strengths is its introspection. This emotionally sensitive series explores the protagonists' delicate feelings and meticulous thoughts. It examines their complex personalities intimately, from life philosophies to hidden insecurities. Each episode reveals new information, adding layered dimensions to the backstories or characterizations. Viewers will know the leads comprehensively by the end of If It's With You. The story helps you understand their detailed perspectives and empathize with their personal experiences.
Series
School romance
Nice & heartwarming
Good story
A-

Moonlight Chicken begins with a one-night stand. The leads quickly consummate their love, solidifying their physical attraction in the premiere. The storyteller deliberately removes sex from the equation to concentrate on emotional intimacy. Despite opening their bodies to each other, the characters are guarded about the secret wounds inside their hearts. Moonlight Chicken is riveting because it explores the couple's sensitive journey from trauma to healing. The complex relationship drama unfolds intriguingly.
I love the mature themes in Moonlight Chicken, which will appeal to an older demographic. This series explores weightier topics than your average BL drama, including disabilities, LGBTQ+ experiences, and socioeconomic status. The story often impresses me with astute social commentary and intelligent observations about how we lead our lives. Many of its sentimental messages align with my personal values. I want to champion Moonlight Chicken because it promotes compassion, empathy, generosity, tolerance, and other inspirational virtues.
Series
Romance
Deep & mature
Good messages
A

Our Dating Sim is impressive because of its elegant simplicity. The series uses many staples of classic love stories, from childhood friendships to school confessions. It weaves together these familiar romantic tropes into a cohesive and engaging narrative. The plot develops comfortably without clunkiness, like sliding puzzle pieces into the right places. Everything comes together with smooth pacing, suspenseful adrenaline, and satisfying climaxes. Our Dating Sim has created a fun, breezy BL drama that feels effortless.
The series thrives on teasing sexual tension. The early episodes establish an intriguing relationship dynamic as the leads reunite years after their awkward teenage encounter. From sassy banter to playful flirting, the characters' interactions are hilariously entertaining. Every exchange brings them closer, adds emotional nuance, and clarifies their feelings. The seduction builds steadily until everything unleashes in an epic BL moment. With perfect dramatic and comedic beats, Our Dating Sim sets a stellar example of how to write a love story.
Series
Office romance
Cute & sweet
Good romance
A-

Sasaki and Miyano: Graduation is a superb movie sequel, exhibiting the same qualities that made me adore the original series. This sweet high school love story continues to be charming and genuine. As I reacquaint myself with the main characters, I'm quickly reminded of their endearing personalities. Both protagonists have gentle souls and compassionate spirits. They treat each other with kindness, respect, and understanding. Sasaki and Miyano: Graduation warms my heart with its positive vibes.
The Sasaki and Miyano movie focuses on the newly dating couple navigating their relationship. The story portrays their bond through many enchanting scenes, from cheerful chats to cute gestures. Each adorable exchange captures the wholesomeness of a teenage romance, bringing the biggest smile to my face. The clumsy remarks, bashful reactions, and spontaneous moments of tenderness add to the story's sincerity. Sasaki and Miyano strengthen their feelings as they learn more about their boyfriends. Their schoolboy crush evolves into a nuanced form of love.
Movie sequel
High school romance
Nice & heartwarming
Good romance
A

The Eighth Sense doesn't resemble a typical BL drama. Unlike the slew of interchangeable romantic comedies, this story exudes a sophisticated vibe. Drawing influences from LGBTQ+ media in the West, the series tackles gritty plots with intelligent themes. The BL genre often infantilizes the protagonists to create cute narratives with marketable pairings. In contrast, The Eighth Sense allows its characters to behave like authentic young adults who drink, smoke, party, and screw. They have realistic chats, relatable aspirations, and raw experiences.
Despite showing immense maturity, The Eighth Sense centres its plot on youth. The protagonist makes a tricky transition from adolescence to adulthood, facing challenges in his journey. He struggles to adjust to city life and shies away from socialization. Over time, he ventures out of his comfort zone, grows more assertive, and liberates himself from insecurities. The Eighth Sense masterfully portrays his character arc in a triumphant display of storytelling prowess. The writing is brilliant yet subtle, alluding to its thematic ideas without spelling out everything to the viewers.
Series
School romance
Deep & mature
Good story
A-

Wedding Plan is a bubbly, lighthearted romantic comedy. The series draws you in with a scandalous plot about a wedding planner and his forbidden desires. Gasp! He develops feelings for the groom! The controversy creates a spicy love story with memorable relationship moments. The narrative treads carefully on a tightrope between flirtation and danger. Wedding Plan handles this balancing act successfully, offering a sprinkle of romance, a touch of humour, and a light dose of drama.
As one funny scene follows another, Wedding Plan builds brisk momentum. Some BL dramas can write an amusing exchange here or there, but this series nails the comedy constantly and consistently. It has a high success rate of making you laugh, giggle, or crack a wry smile. The flippant humour produces a lively atmosphere that entertains from start to finish. I happily tune into each new episode, anticipating hours of cheerfulness and cheekiness. Wedding Plan becomes a pleasure to watch as it guides viewers through witty dialogue and sassy shenanigans.
Series
Romantic comedy
Happy & funny
Good comedy
Top BL Dramas in 2022
A+

Eternal Yesterday begins with a devastating tragedy that sets the sombre tone for the rest of the series. My heart tightens after the opening scene, and these emotions intensify throughout an exhilarating journey. The second episode introduces an innovative twist, adding complexity and creativity to the narrative. As the plot develops, I'm astonished by the story's imagination, thoughtfulness, and brilliance. Propelled by constant momentum, Eternal Yesterday remains captivating from start to finish.
The success of Eternal Yesterday rests in its masterfully conveyed teen romance. The main characters make an iconic BL couple whose love persists through hellish conditions. Despite their youth, this elegant love story feels incredibly mature, defined by delicate sensitivity and thoughtful introspection. Their relationship packs so much substance, sexual tension, and symbolism in just eight half-hour episodes. I'm mesmerized by the exquisite showcase of passion and devotion.
Series
School romance
Sad & emotional
Good story
A-

More Than Words showcases the compelling dynamics of a love triangle. It depicts the relationship drama thoughtfully with sensitive characters and intricate backstories. However, the narrative themes go beyond just romance. This series examines the many nuances of friendship, explores a diverse spectrum of sexuality, and expresses insightful commentary about society. More Than Words contains sentimental messages and sophisticated topics that transcend the BL genre.
Beyond the profound ideas, More Than Words is a brilliant drama because of its subtlety. It relies on understated subtext and enigmatic expressions to convey its storytelling. The plot drops hints instead of stating the obvious, so you must speculate carefully and ponder the relationship dynamics. This introspective series inspires you to put yourself in each character's mindset. What are they thinking? How are they feeling? The title, More Than Words, refers to the unspoken sentiments that viewers can only understand through empathy.
Series
Drama
Deep & mature
Good story
A

My School President is an enchanting coming-of-age BL drama. It transports you into a wonderous world of teenage crushes, wholesome friendships, and sentimental plots about pursuing your dreams. The story plays out like a delightful romantic fantasy, capturing that giddy sensation of falling in love. You will grin at the lively banter, giggle over the lighthearted jokes, and gush about the flirty chemistry. My School President makes viewers of all ages experience youthful optimism and rediscover their adolescent bliss.
In addition to captivating romance, My School President features numerous non-romantic subplots. The multifaceted story delves into meaningful themes about family, friendship, and sexuality. It also examines the struggle between following your ambitions and compromising with reality. The characters face emotional dilemmas, forcing them to be practical instead of idealistic. Don't underestimate this series just because it centres around teenagers. Beneath the juvenile facade, the complex narrative contains surprisingly mature and thoughtful messages.
Series
School romance
Cute & sweet
Good romance
A-

Old Fashion Cupcake is a delightful Japanese BL drama packed with sophisticated flair. This intimate and intelligent series had me under its captivating spell nearly right away. The first episode sets up the plot thoughtfully, introducing an older protagonist in a midlife crisis. A younger love interest revitalizes the main character and changes his jaded views about aging gracefully. They embark on a self-discovery journey defined by lighthearted experiences, sentimental memories, and tasty desserts.
Beneath the seemingly casual premise, Old Fashion Cupcake has an insightful story that examines societal norms about age and gender. It defies conventions, challenging the viewers on whether adult men may enjoy the same hobbies as teenage girls. In addition, the series explores ambition, regrets, and insecurities introspectively. Although it handles mature themes, the narrative maintains cheeky, jovial youthfulness. The philosophical messages never feel too heavy, balanced by funny jokes and flirtatious exchanges.
Series
Office romance
Cute & sweet
Good story
A-

Plus & Minus has many remarkable qualities. Its juicy love story appeals to my fondness for romances between childhood friends. The couple shares hot chemistry, displaying their connection through funny banter, passionate encounters, and sweet relationship moments. It even introduces a Taiwanese BL multiverse with familiar faces from other dramas. Plus & Minus ticks all the boxes and delivers almost everything I cherish in this genre.
Oh my gosh, I adore the relationship dynamic between the leads. Plus & Minus fulfills my favourite BL trope, featuring a protagonist with a secret crush on his best friend. The characters have an exciting rapport filled with tension, intrigue, and desire. The series goes on a streak of sensational episodes where the relationship fires on all cylinders. It celebrates physical intimacy with steamy kisses and sexy exchanges. Also, it highlights a tender bond with heartwarming moments. Their romance is so magical that I melt into a puddle of gooeyness.
Series
Office romance
Cute & sweet
Good romance
A

Semantic Error is a sleek and stylish BL drama that takes the viewers on an exhilarating journey. The first episode begins with a bang, setting up a juicy feud between the leads. Each subsequent episode is a fast-paced adventure, depicting the ups and downs of a volatile relationship. Along the way, we enjoy the snappy dialogue, dramatic clashes, and memorable encounters. The adrenaline in Semantic Error will get your pulse racing with enthusiasm.
I had so much fun watching Semantic Error. This three-hour series flies by at incredible speed because I'm totally immersed in the story. The best part is the sassy dynamic between the protagonists, polar opposites in every way. They frequently clash over their personality differences, but the conflict entertains me. Their arguments are hilarious, their pranks are imaginative, and their reactions are unpredictable. There's an electrifying buzz when these characters interact. I'm always excited about what they'll say or do next.
Series
School romance
Cute & sweet
Good romance
A

The Eclipse is a profound BL series that examines power dynamics in society. At first glance, the plot revolves around juvenile topics like school uniforms or urban legends. Beneath the surface, the story conveys mature themes about tyrannical regimes. It dissects institutional oppression, especially how abusive behaviour trickles from the top to the bottom of a hierarchy. It also depicts hardships faced by the marginalized LGBT community. The Eclipse delivers complex drama, intense emotions, and astute insights about life.
I love the social commentary embedded in The Eclipse. The school uprising storyline draws parallels to current events, mirroring the conflict between Thai authorities and youth activists. The outspoken students embody the spirit of protesters in the real world. Both groups advocate for the freedom of self-expression. The Eclipse references influential figures like Thomas Hobbes or George Orwell, citing their ideologies on liberty. This series uses its platform to promote meaningful messages and encourages viewers to think critically about the political climate.
Series
School romance
Deep & mature
Good messages
A-

To My Star 2 approached its second season with a hungry ambition. You can feel its determination to enhance every aspect of the original series. The episode length doubled, the filming locations diversified, and the supporting cast expanded into a decent ensemble. Most of all, it worked hard to create complex characters and weave them into a compelling narrative. Their dedication paid off. To My Star 2 is a remarkably improved sequel, maturing into a stylish, sophisticated, and sincere BL drama.
While the first season focused on a simplistic love story, To My Star 2 portrays an epic relationship saga. The plot comes with heavier stakes, exploring the poignant breakup drama between two ex-boyfriends. I'm invested in this couple through their ups and downs, from harsh arguments to softer moments where they cherish each other. Their exchanges feel intimate, intriguing, and often infuriating. To My Star 2 shines through many heartfelt scenes that evoke a myriad of complicated emotions.
Series
Romance
Sad & emotional
Good sequel
A-

Triage is an innovative series with a fascinating premise. I love the idea of a doctor who must change history to save a patient's life. The protagonist embarks on a wild adventure with juicy twists and thrilling suspense. This BL drama about time manipulation seems revolutionary, like a daring departure from the standard romances in the genre. Triage explores new storytelling possibilities, inspiring more variation and ambition than the usual boy-meets-boy narrative.
Triage experiments with timelines in a multifaceted journey instead of following a linear narrative structure. It challenges the viewers to pick up on intricate details to piece together a clever mystery. Each episode surprises you with exciting revelations, nuanced character motivations, and unexpected chaos. You'll have a lot of fun guessing what might happen next in an unpredictable story. The nonstop action, adrenaline, and anticipation will surely get your pulse racing.
Series
Time-travel drama
Wild & intense
Good story
There have been many new BL dramas in 2022, so I only picked some of my favourites. Nonetheless, plenty of other entries show immense promise. See my full list of 2022 BL dramas!
Top BL Dramas in 2021
A

A Tale of Thousand Stars is a phenomenal BL drama and it's up there with one of the best series in this genre. Each episode delivers heartfelt emotions, introspective character development, and a delightful romance that will have you smiling from ear to ear. This drama explores so many themes beyond love and relationships. Even without the romantic components, the drama can stand on its own with a poignant story about personal growth and second chances. It's a meaningful and profound series, which encourages the viewers to philosophize about life.
A Tale of Thousand Stars makes a memorable first impression with an action-packed opening episode, filled with high emotions and high adrenaline. The next few episodes are equally strong, featuring some powerful moments of character development and self-introspection. The characters feel authentic, and they are not solely defined by their relationship drama. Both leads have fully fleshed out characterization, and the romance is just one part of their well-rounded lives. They have hopes, fears, aspirations, and backstories, all of which are explored in depth.
Series
Romance
Deep & mature
Good story
A+

Bad Buddy is an extraordinary achievement. The creators came together and said, "We are going to make the best BL ever." And guess what? They pretty much succeeded. Each aspect is sensational, from the exciting story to the epic relationship. Best of all, the delightful romantic comedy is led by the two perfect heartthrobs, exuding infinite charisma. I am astonished by everything about this drama. Bad Buddy is a top-tier BL series and might reign supreme in the entire genre.
It won't take long before you are captivated by Bad Buddy's brisk, energetic narrative. I was hooked from the premiere, which introduced memorable protagonists, fun rivalries, and complex backstories. The breezy momentum continues throughout the series, never falling into a slump. This BL drama is packed with entertaining plots, lighthearted humour, and sizzling sexual tension from start to finish. Bad Buddy goes on an incredible streak with nonstop adrenaline, delivering one excellent episode after another.
Series
School romance
Cute & sweet
Good romance
A

Light On Me is a charming BL drama that depicts a high school romance in a fun, bubbly, and enthusiastic way. It has a promising start with a memorable scene in the first episode, which will have you giggling and guffawing. The subsequent episodes are just as cheerful, brimming with a bright and exuberant energy. A silly interaction, a lighthearted joke, or an incredibly sweet moment will bring a warm smile to your face.
The strength in Light On Me comes from the four immensely likable main characters. With their distinctive and colourful personalities, you will find each character endearing despite their various quirks. As a collective group, they share excellent chemistry with one another and their delightful rapport emanates in every scene. Plus, these actors portray their roles with a wonderful flair, breathing life into the vibrant characterizations.
Series
School romance
Cute & sweet
Good characters
A

Not Me is a bold and intelligent drama about social activism, packaged cleverly as an action thriller. On the surface, you'll enjoy the exciting plot filled with suspense, intrigue, and adventure. On a deeper level, the series explores the themes of justice, equality, and freedom. It uses a fictional story to highlight prominent human rights topics in Thailand and the world. Supported by excellent acting and sizzling romances, Not Me is one of the most substantial BL works in the genre.
Many BL stories are light and frivolous. My statement isn't meant to be a diss, because I love cute fluffy romances as much as the next person. However, it's rare to find a series that tackles significant real-world issues. Some BL dramas promote LGBT discourse, which is definitely important, but that's the extent of the social agenda. Not Me is remarkable because it pushes further and focuses on tons of progressive ideas. It opens up dialogues on inequality, discrimination, corruption, disabilities, political demonstrations, and kidnapped activists, among a long checklist of sensitive topics.
Series
Action
Deep & mature
Good messages
A

The original Ossan's Love is a beloved Japanese BL drama, resonating with audiences across the country and the rest of the world. The 2021 Hong Kong remake is as equally charming, matching the energetic humour and upbeat tone as its predecessor. This workplace comedy is supported by a dynamic cast, polished production values, and boundless amounts of charisma. I enjoyed Ossan's Love Hong Kong massively, and I had so much fun watching this BL series from start to finish.
The Hong Kong version of Ossan's Love is incredibly funny, packed with hilarious moments that will have you giggling. For those of you familiar with the original series, you'll be glad to know that Ossan's Love Hong Kong is quite faithful to its Japanese counterpart. The main plot is very similar, except the Hong Kong remake expands upon some storylines and elaborates on the characterization. Even if you already know what happens in the original, there's still a unique flavour to the Hong Kong series, which interprets the same events in a culturally different way.
Series
Comedy
Happy & funny
Good comedy
A-

LGBT parenting isn't a common topic found in many BL dramas, and it's even less common to find one that handles the subject as excellently as Papa & Daddy. Set in the culturally progressive country of Taiwan, I love the positive messaging behind this cute, lighthearted series. The domestic gay couple is portrayed in such a happy and healthy way. All the scenes with Jerry, Damian, and Kai are delightful, sure to bring a warm smile to your face.
Papa & Daddy is more than just a heartwarming parenting drama, but also a beautiful showcase of a happily married gay couple. After six years of being together, Jerry and Damian are still very much in love. They encourage each other, express appreciation, and engage in physical intimacy frequently. There's a noticeable chemistry between them and the actors get quite involved during their steamy kisses together.
Series
Romance
Cute & sweet
Good messages
A-

The What Did You Eat Yesterday movie is a charming follow-up to the televised drama. This sequel encapsulates everything I loved in the original, including the same gentle humour, sensitive storytelling & heartwarming messages. The series is funnier and devotes more time to lighthearted filler. However, I like the two-hour film because the narrative themes are compact and cohesive. Regardless, both adaptations are enjoyable for similar reasons, achieving the best combination of comedy and sentimentality.
This movie thrives on its normalcy. Although the leads have hilarious reactions or silly misunderstandings, they're an ordinary couple leading a domesticated life. Their daily schedule involves working during the day, returning home at night, cooking dinner, and then eating together. The characters are relatable, so it's easy to feel immersed in their cozy, down-to-earth relationship. Despite the simplicity, the story successfully creates amusing scenarios and compelling tensions out of their everyday routine. The low-key situations are high-key entertaining.
Movie
Drama
Nice & gentle
Good sequel
2021 has been an unpredictable year, but BL dramas remain consistently entertaining! I only picked some of my favourite highlights in the year. Check out my full list of 2021 BL dramas!
Top BL Dramas in 2020
A

Cherry Magic comes pretty close to being the perfect BL series. This charming romantic comedy hits all the right spots with a creative story, a cute couple, and a cheerful relationship dynamic. The tone is relentlessly positive, featuring two main characters who are kind, empathetic, and supportive towards each other. It's comforting to watch a sweet, lighthearted romance where two nice guys fall in love.
What I appreciate about Cherry Magic is its boundless imagination. The unique premise allows for many fun comedic scenarios to take place. The romance between Adachi and Kurosawa is also incredibly sweet and wholesome. Their bond is well-documented throughout the twelve episodes, so you'll feel immersed as their relationship develops from coworkers to sweethearts. Both actors are perfectly cast in their roles, bringing such a natural warmth and effortless ease to their performances.
Series
Office romance
Cute & sweet
Good story
A

I Told Sunset About You is an outstanding BL drama with an emotional story, backed by excellent acting and beautiful cinematography. The production values are impressive, with a great amount of thought and care put into crafting every scene. You don't often come across a BL series with so much polish, in a genre often restricted by very small budgets, but everything looks so bright, warm, and refined in I Told Sunset About You.
I love the main characters in I Told Sunset About You, both of whom are very nuanced and flawed. The actors do a fantastic job with their multifaceted portrayals. On the best of days, these two teenagers can be charming, vivacious, and so immensely likable. Yet, there's also a side of them where they can be moody, stubborn, and irrational. You may lose your patience with them sometimes, but you're also sympathetic to their struggles and want to root for them to overcome their hardships.
Series
School romance
Sad & emotional
Good story
A-

Journey to the Shore is a phenomenal short movie, impressing me with its sensitive portrayal of a gay adolescent romance. The emotional story, nuanced characters, and poignant relationship are conveyed beautifully and brilliantly. Best of all, the material is elevated by two talented actors and an artistic production team. I couldn't ask for more as a BL fan. Okay, maybe I might get greedy and want a full-feature film. However, Journey to the Shore already achieves an incredible quality in just thirty minutes.
The movie begins blissfully, highlighting the sweet, delicate bond between two high school boyfriends. Their personalities and relationship dynamics are quickly established through well-written exchanges. I adore their kissing scene by the beach, a memorable moment illuminated by the characters' genuine chemistry. After establishing the adorable couple, Journey to the Shore introduces a heavy torrent of angst, melodrama, and homophobia. Every remark, every quarrel, and every teardrop pierces your heart with persistent pain.
Short movie
Drama
Sad & emotional
Good acting
A-

Life~Love on the Line was such a pleasant surprise, catching me off-guard with its emotional nuances and depth. The series began innocently enough as a cute school romance, slowly evolving into a sophisticated and complex relationship drama. Even though the first encounter between Akira and Yuki seems so silly, this story is actually quite serious and explores a lot of mature themes.
The storytelling in Life~Love on the Line is well-crafted. I love how the story is told, giving the viewers a glimpse into the couple's relationship and their personal lives every few years. It's enjoyable watching Akira and Yuki make progress, go through memorable experiences, and discover more about themselves. As the characters grow older, the tone of Life~Love on the Line also shifts accordingly. The plots in the first half were bright and optimistic, whereas the second half felt heavier and more sombre.
Series
Romance
Deep & mature
Good romance
A-

I enjoyed Restart After Come Back Home, an incredibly charming movie with a simple, straightforward story. Despite its simplicity, this film maintains a steady momentum without any sudden twists or dramatic revelations. It only relies on a relatable plot, carried by two likable characters, and their sweet romance that develops on the foundation of friendship.
Restart After Come Back Home is very sweet and wholesome, perfect for those who don't want to watch something too intense or too overwrought. There is some family angst here and there, but it's mostly a low-key movie with a gentle, relaxing vibe. The emotions are pretty subdued, which doesn't diminish the acting performances during the important moments. Both actors do a great job with their roles, putting in authentic and charismatic performances.
Movie
Romance
Nice & gentle
Good story
A+

I need to emphasize how excited I was to watch The Cornered Mouse Dreams of Cheese. This might be one of my most anticipated BL movies in the past few years. Despite my incredibly high expectations, the adaptation was even better than I had imagined. This mesmerizing movie brought one of my favourite stories to life with such delicate sensitivity. Although I know how the events will unfold, I was still transfixed by every scene, every argument, and every heartbreaking moment. The relationship drama felt so emotionally gripping that it took my breath away.
The Cornered Mouse Dreams of Cheese explores the dysfunctional romance between Kyouichi and Imagase, who are both deeply flawed characters. The two of them go through an emotional journey with many ups and downs. Their relationship is like a flickering flame, but Kyouichi isn't doing enough to keep it alive, while Imagase wants to cling onto it so badly that he hurts himself in the process. What makes The Cornered Mouse Dreams of Cheese so compelling is that the love feels so brittle, threatening to break at any moment, yet surprising you with its resilience at times.
Movie
Romance
Sad & emotional
Good story
A-

Sometimes, we speak of BL dramas that are too ambitious with their storytelling and end up being a convoluted mess. Where Your Eyes Linger avoids this pitfall by keeping the plot as simple as possible. This is a really straightforward high school love story with no major twists and turns. Where Your Eyes Linger is enjoyable simply because it's a well-executed story with good pacing, good characters, and a good satisfying ending.
This drama is handled by a capable storyteller, with a clear vision of the narrative that will play out in less than 90 minutes. Every scene feels like it serves a purpose, every plot point flows coherently, and every reaction feels appropriate based on what happened so far. Everything in this series moves along so smoothly, never feeling too rushed nor dragging on for too long. There's a clear, steady momentum going from start to finish. When you complete Where Your Eyes Linger, you'll experience that feeling of satisfaction from a story well told.
Series
School romance
Sad & emotional
Good acting
A-

I didn't love Your Name Engraved Herein right away. After I watched the movie again, I had a much better viewing experience with some context in mind. On my second viewing, Your Name Engraved Herein really resonated with me. I picked up on tiny details that I missed initially, like a subtle shift in a character's facial reaction or a piece of dialogue with a deeper meaning. It was only when I started paying closer attention that I realized how beautifully crafted this movie was. The more I watched, the more my appreciation grew.
I came out of my rewatch seeing Your Name Engraved Herein in a new light, with a hugely improved opinion, as well as an emotional attachment to the two main characters. It's a movie that made me think deeply and feel strongly. Even if I didn't fully understand the story at first, I'm so glad that I watched it again.
Movie
School romance
Sad & emotional
Good romance
Top BL Dramas Pre-2020
A-

Given is a great BL anime, and I know this because it's one of those shows that stayed with me long after finishing it. I still remember some of the scenes vividly from Episode 9, and recall all the emotions that Mafuyu's song evoked out of me. In that one single episode, Given reached such incredible emotional heights that it made up for the slow start or whatever minor misgivings I had about certain plot developments. An anime that made me feel so strongly is rare, and I know to cherish it in my heart.
Given did a fantastic job tugging at my heartstrings. However, I don't want to give anyone the wrong impression that Given is a depressing show. On the contrary, the anime is pretty uplifting considering its subject matter. There's a good mix of comedy and lighthearted romance along with the more serious elements.
Anime series
School romance
Deep & mature
Good music
A-

When I was watching Grey Rainbow, there was a certain point where the drama came pretty close to perfection. It was after Nuer came out to his parents, who had some time to process their initial shock. While their reactions were flawed and misinformed, they loved their son so much and prioritized his happiness above all else. I was so touched by the open-mindedness of these traditional Asian parents. It made me reflect on what a special series Grey Rainbow was, with such a mature and sentimental approach towards gay relationships.
Keep in mind that the series came out in 2016, back when there wasn't a lot of representation in the BL genre yet. Grey Rainbow feels like a pioneer, delving into LGBT topics that aren't widely portrayed in East Asia at the time. While Grey Rainbow can be a little heavy-handed with some of the LGBT themes, it has well-meaning intentions. The series has a lot of empathy towards the gay community, which is evident in the thoughtful and sentimental love story it tells. I'll always appreciate the series and it has a special place in my heart.
Series
Drama
Sad & emotional
Good romance
A-

He's Coming to Me relies heavily on its two charismatic leads, along with an energetic supporting cast, to carry this supernatural mystery. The story requires a lot of immersion, but the main actors are convincing in their roles and elevate the material with their natural performances. If you like the two leads, you'll probably have no trouble enjoying He's Coming to You. This BL drama is a fantastic showcase of their acting talent.
Even though He's Coming to Me deals with death, there's an easygoing atmosphere prevalent throughout the series. With a great balance of comedy, lightheartedness, and cute relationship scenes, you don't have to worry about this drama feeling too heavy. During the more serious moments, He's Coming to Me eases in the melancholy with a calm, subdued approach. While some of the scenes might be sad, the mood never reaches the point of being overly miserable. I love the restraint shown by the series, and this is just the right level of angst for me.
Series
Supernatural
Deep & mature
Good acting
A

I mean this in the most positive way possible, but Mood Indigo is sophisticated smut. Let's not beat around the bush here, this BL drama is basically gay porn with a plot. This is not meant to be a crass insult. I enjoyed Mood Indigo for what it is, a sensual romance that is filled with homoerotic passion, steamy sex scenes, and surprisingly poignant emotions.
The Novelist, its predecessor in this trilogy series, didn't make much of an impression on me, whereas Mood Indigo was so much more memorable. There's a noticeable improvement in all aspects of its production, from the writing quality to the acting ability. Where Mood Indigo succeeds the most is establishing a beautifully melancholy mood. The gorgeous cinematography, the poignant music choices, and the well-crafted narrative all contributed to a very elegant ambience. I just love the stylish atmosphere in this drama.
Series
Romance
Sexy & steamy
Good atmosphere
A

What Did You Eat Yesterday is a charming, entertaining, and heartwarming slice-of-life drama. Each episode is packed with delightful storylines, relatable scenarios, and tasty recipes. You'll quickly fall in love with the two endearing main characters who have quirky personalities and share a cozy emotional bond. Best of all, the humour is genuinely funny, achieving a perfect balance between hilarious comedy and sentimental drama. What Did You Eat Yesterday successfully hits all the right emotional notes.
The leads are an older gay couple, two adults who have gone through life and racked up experience points. The BL landscape is lopsided towards younger protagonists, typically students falling in love for the first time. What Did You Eat Yesterday goes in a unique direction, embracing an older age group. With the mature main characters, we experience creative stories, fresh perspectives, and a different flavour from your typical drama.
Series
Comedy
Happy & funny
Good comedy
A+

Yes, I'm busting out the perfect review score! I think Yuri on Ice is one of the best BL anime series, and it doesn't get any better than this.
Now that I hyped up the series through the stratosphere, let's bring our expectations back to a more realistic level. Is it the perfect anime? Probably not. There are some details that we can nitpick on. However, when you look at the current selection of BL series out there, it's so obvious that Yuri on Ice stands on a different class of its own. If this isn't considered the top BL anime, then what is?
If you haven't watched Yuri on Ice already, I'd highly recommend it. Yuri on Ice checks so many boxes in terms of fluid animation, sweet romance, lighthearted comedy, and riveting drama. In a genre with desperately limited options, Yuri on Ice is like a breath of fresh air. This is classic BL anime at its best.
Anime series
Sports
Cute & sweet
Good story