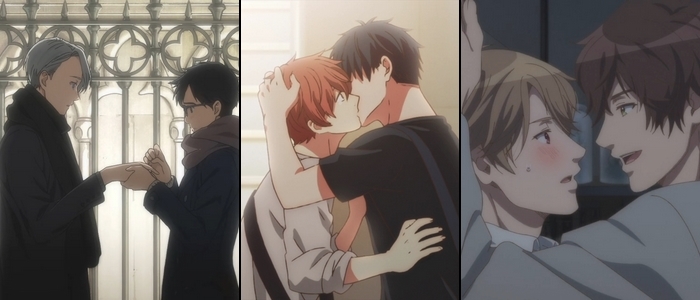 From my memory, it always felt like BL anime existed as a genre for as long as I can remember. Before BL dramas or movies became mainstream, BL animes and mangas were like the first frontier, depicting male romances in fiction even when it was taboo in society.
In anime, the BL genre is closely related to yaoi or shounen ai, which are labels that describe a very similar type of story. Yaoi is more explicit, shounen ai is more innocent, and BL tends to be the best of both worlds. This genre is a popular niche among certain demographics. I don't love using the term fujoshi, which has somewhat negative connections. Let's just say that people with good taste usually watch BL animes!
Despite its long history, there is surprisingly not a lot of anime to watch in this genre. Trust me, I've done my research on this topic, searching high and low for some BL anime recommendations. You'd be amazed and disappointed at how little the selection there is compared to all the other genres.
And since the selection is so small, this makes it even harder for a good anime series to come along. As rare as they may be, there're still some excellent options. BL Watcher has consumed them all and here are some of my best BL anime recommendations!
List of BL Anime and Yaoi
Anime Movies
Anime Series
BL Anime Movies
C-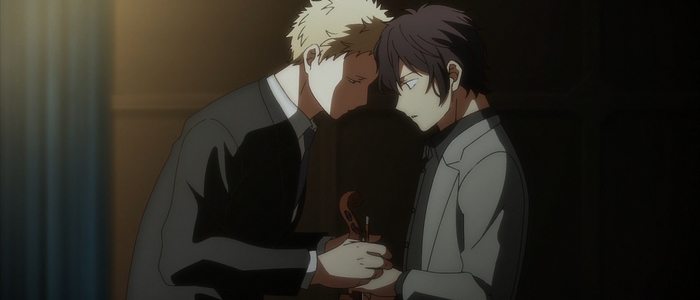 The Given Movie takes place where the anime series previously left off. This film sequel follows the band's progress as they work towards a music festival audition. Unlike the anime series, the movie shifted its focus towards a messy love triangle, fuelled by lots of arguments, tears, and sexual tension.
For those of you excited about this movie, you may want to keep your expectations down. Sadly, the Given movie doesn't capture the same magic as the anime series.
D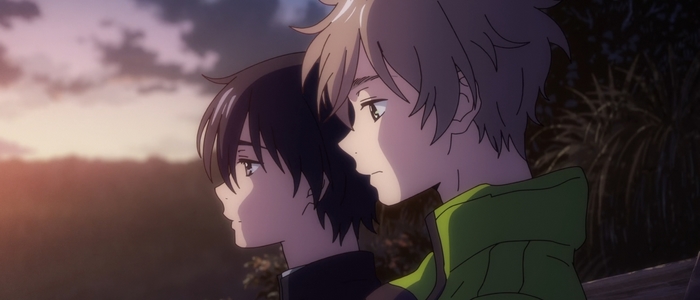 Adapted from a manga, The Stranger by the Beach is a slice-of-life BL anime movie about two guys who live on an island. They first met on the beach as strangers, back when they were still kids. Now that they are older, their relationship takes a more intimate turn.
The Stranger by the Beach is an aesthetically beautiful anime with bright and colourful visuals. However, the storytelling is pitiful, the pacing is totally off, and the movie doesn't feel friendly to those who haven't read the source material.
B+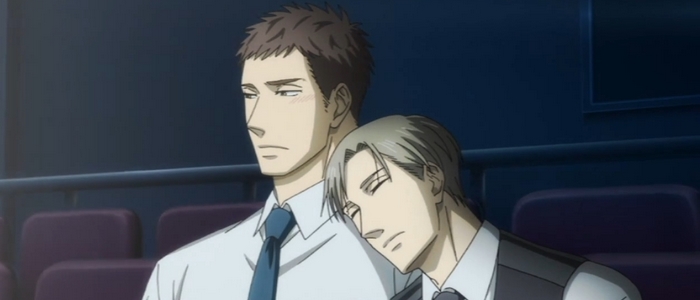 Twittering Birds Never Fly: The Clouds Gather is an anime movie based on a yaoi manga. I have not read the manga beforehand, but I think I was able to follow the gist of the story based on watching the movie adaptation.
With that said, this anime was a lot more intense than I expected, thrusting me into the criminal underworld of a promiscuous yakuza and his spiraling life. It's a provocative tale about sex, power, crime, and most importantly – the lasting repercussions of trauma.
B-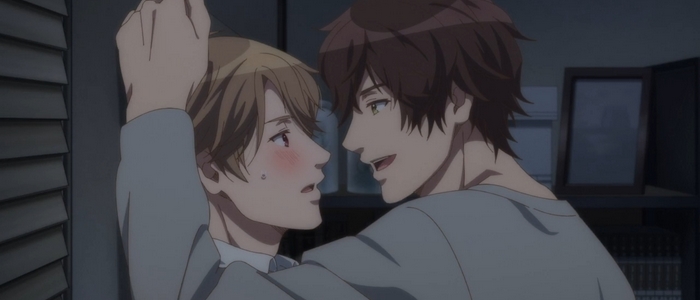 Yes, No, or Maybe Half? is a BL anime movie based on a Japanese light novel. The main character is a TV presenter who maintains a poised persona in public, even though his real personality is petty and belligerent. Only his new acquaintance has seen both sides of him, but is unaware these two drastically different personalities belong to the same person.
For a short one-hour film, Yes, No, or Maybe Half tells a cute, compelling love story at a comfortable pace. This anime deals with the theme of duality, exploring the discrepancies between perception and behaviour.
BL Anime Series
A-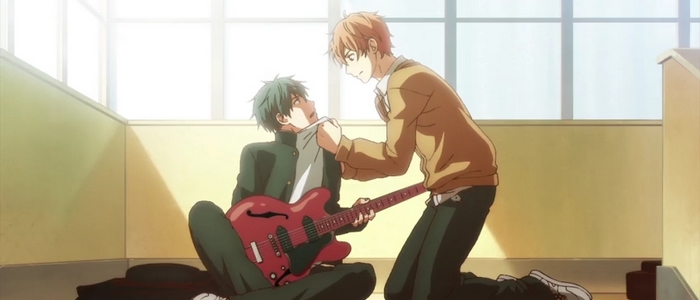 On the surface, Given has a simple premise. This is an anime series about a group of guys who get together to form a band. As you dive deeper into the series, you'll discover there's a bigger, more intimate story beneath the bright visuals and cool guitar riffs.
This BL anime takes its time to build up to the main plot, but it's an emotional journey that will tug at your heartstrings. When Given reaches its climax near the end, this anime comes pretty close to perfection.
C-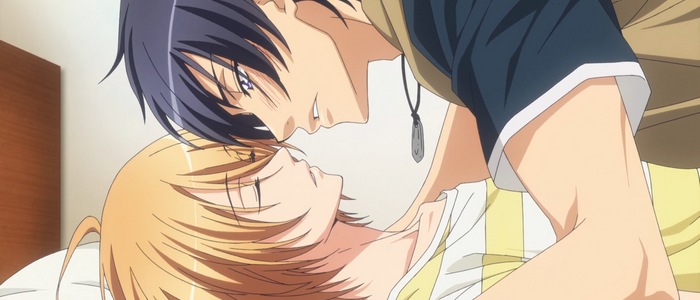 Love Stage!! is a BL anime series that focuses on the celebrity world. The main character comes from a family of actors and musicians, but he personally has no interest in chasing fame. His world changes forever when one of the most popular celebrities develops a romantic interest in him.
I have extremely mixed emotions about Love Stage, a bright and vibrant anime series overshadowed by its problematic elements. What should have been a lighthearted romantic comedy is marred by the uncomfortable main romance. Sadly, I can't overlook the nonconsensual relationship dynamic, which dampens any positives about this BL anime.
A+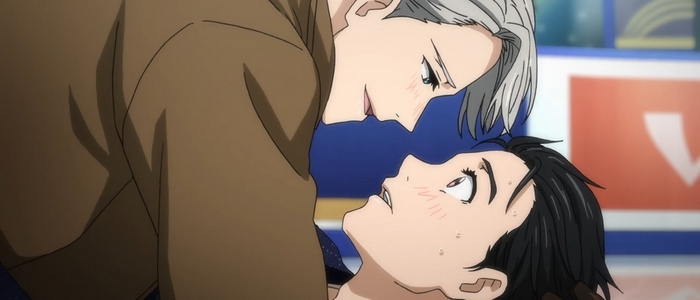 Yuri!!! on Ice is a BL anime about a figure skater's journey after he hit rock bottom in his professional career. Just as the main character was about to give up on his lifelong dream, one of the elite pros sees tremendous potential in him and agrees to be his mentor. Their teacher-student relationship causes quite a stir in the skating world, as Yuri is taken on a whirlwind adventure in his professional life.
Anyone who watches BL and anime knows that Yuri!!! on Ice is like the pinnacle series. You'll find it on all the recommendation lists of the best BL anime. With crisp animation, colourful characters, and dazzling storylines, I can attest that Yuri on Ice does live up to the massive hype. This series is considered the gold standard for all BL anime.