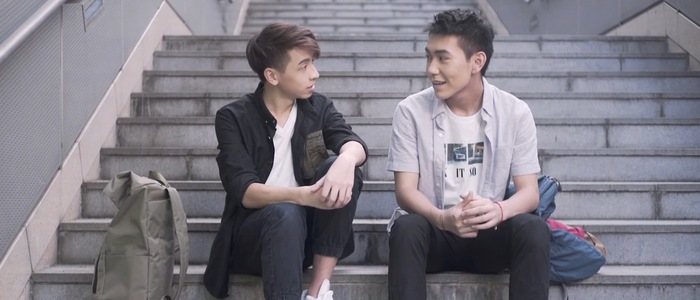 I'm a Fool for You Summary
What is the drama called?
那個傻的 請一直傻下去
Where was the series made?
Hong Kong
When was the drama released?
2021
How long is the series?
40 minutes (Season 1) + 40 minutes (Season 2)
What is the genre?
Romance
How would you describe the series?
Sad and bittersweet
How many episodes are there?
4 episodes (Season 1) + 4 episodes (Season 2)
How long is each episode?
Around 8 to 10 minutes
Plot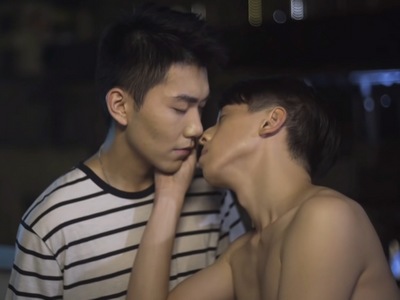 In Season 1, the drama introduces Hin, a young aspiring musician who struggles to start his career. He is a minor online influencer with thousands of followers, but can't translate this popularity into a full-fledged contract from a music studio. When his latest demo gets rejected by a producer, Hin is discouraged and thinks of quitting for good. His ex-boyfriend Yiu comforts him, but he cares more about hooking up and having casual sex.
At university, Hin is reunited with his high school friend Hugo. The shy and introverted Hugo used to be close friends with Hin, but a failed love confession caused them to drift apart ever since. Their recent encounter causes old feelings to resurface between them. Both Hin and Hugo muster up the courage to reconnect, putting aside any awkwardness from the past.
In Season 2, Hugo's background is expanded through flashbacks. Back in his high school days, he had a close brotherly bond with Hin. However, their friendship was ruined when Hin reacted poorly to a romantic kiss from Hugo. The blunt rejection caused Hugo to go on a downward spiral, made worse by the deteriorating circumstances with his family at home.
Currently, Hugo has moved out since starting university and now lives with his roommate Victor. Hugo pretends to have a platonic relationship with Hin, but there are clearly lingering feelings for his high school crush. When Hin plans to stay in Taiwan for a talent competition, Hugo realizes they might only have a limited time together in Hong Kong.
I'm a Fool for You Characters
Cast
Hin Pius Kung (龔建銘) Pius Kang Instagram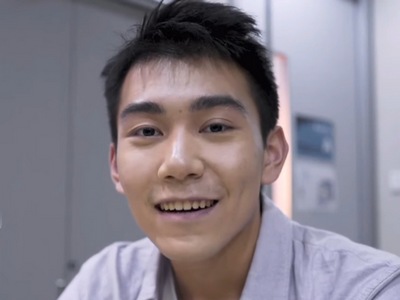 Hin is a university student and an aspiring musician. With thousands of online followers, Hin hopes to launch a music career, but struggles to get recognition from professional studios. A popular guy, he still keeps in touch with his ex-boyfriends Yiu and Marco. However, Hin has drifted apart from his high school friend Hugo after a failed love confession.
Hugo Owan Tam (譚昊旻) Owan Tam Instagram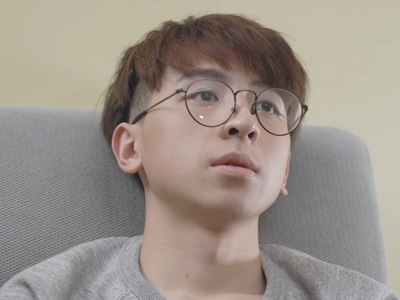 Hugo is a university student, currently studying to be an actuary. He works a part-time job at a bar to support himself financially. Hugo has a rocky relationship with his family, so he moved out from home and now lives with his roommate Victor. Hugo still has lingering feelings for his first love and high school crush Hin.
Yiu Bowie Guan (關俊雄) Bowie Guan Instagram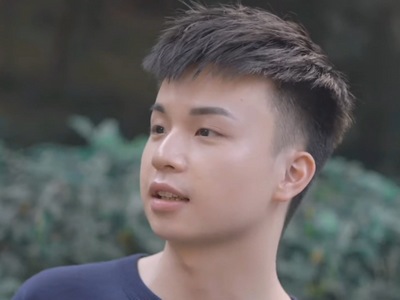 Yiu is Hin's ex-boyfriend and they knew each other back in their high school days. He works at a warehouse, but is used to slacking off to go on hookup apps. Cheeky and talkative, he is full of boisterous energy. Yiu has a bad breakup from his ex-boyfriend, and uses a lot of casual sex to fill the void since then.
Supporting Cast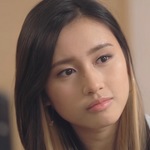 Cory
Hoiki Yu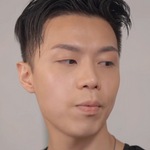 Marco
Ulysses Chaue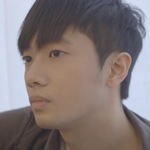 Victor
Lorenzo Wan
I'm a Fool for You Review
Review

I'm always on the hunt for new BL dramas to watch, and I'm a Fool for You has caught my attention with its eye-catching thumbnail pictures on YouTube. Based on the steamy video thumbnails, it would seem that nearly every episode features intimacy between the characters. To my pleasant surprise, this series is racy and doesn't shy away from affectionate moments. Even though the scenes aren't explicit, the physical interactions are titillating and filmed quite artistically.
While some dramas struggle to showcase even one kiss between the characters, they make out pretty frequently in I'm a Fool for You. Not only do they kiss, but the characters have active sex drives, go on hookup apps, and engage in one-night stands. They feel like authentic gay adults who get a little horny, as opposed to fictional BL leads who are only intimate to fulfill an endgame plot point. I'm a Fool for You celebrates a liberal approach to sexuality, compared to other series that sanitize sexual desires.
The main story is about an unrequited high school crush, which plays out simplistically and needs more oomph. The barebones plot doesn't feel too compelling due to a lack of meaningful interactions between the leads. It would benefit from additional scenes that establish context, flesh out the characters, and build up their relationships, like those flashbacks in Season 2. I also think the tone is kind of gloomy, especially with Hugo, and some happier moments would be significant in raising the energy levels.
The biggest problem in I'm a Fool for You is the acting. While Yiu's actor (Bowie Guan) is charismatic, the two leads playing Hin and Hugo (Pius Kang and Owan Kam) aren't the strongest. Their limitations are evident in the emotionally demanding scenes, and they should work on delivering the lines in a conversational tone. The actors speak so much more comfortably during the outtakes or cast interviews, where they sound fluid and engaging. They need to bring that same type of enthusiasm to their roles.
I'm a Fool for You shows promise and sincerity. Overall, this is a presentable BL drama, packaging itself well with solid production values. There's a standard of quality with its artistic camerawork and smooth soundtracks. It gets bonus points as an indie gay web series from Hong Kong, which is exactly the type of underrepresented content that I champion on BL Watcher. With more experience under its belt, this ongoing drama has the potential to improve its quality. I'm eager to watch new episodes in the future!
I'm a Fool for You Episode Guide
Episodes
I'm a Fool for You has a total of 8 episodes that are divided into two separate seasons. Each season consists of four short episodes and come with well-translated English subtitles. The episodes range around 8 to 10 minutes long. You can finish the entire series in around an hour and thirty minutes. Starting in the second season, there are outtakes included at the end of the episodes.
Currently, two seasons have aired and there might be a third season in the future. Season 1 started airing on January 14, 2021 and finished its last episode on February 25, 2021. Season 2 began airing on July 15, 2021 and ended on August 26, 2021.
If you enjoy this BL series, please subscribe to the I'm a Fool for You YouTube channel and give your support!
Season 1 Episode 1
Around 8 minutes
Season 1 Episode 2
Around 8 minutes
Season 1 Episode 3
Around 8 minutes
Season 1 Episode 4
Around 9 minutes
Season 2 Episode 1
Around 12 minutes
Season 2 Episode 2
Around 12 minutes
Season 2 Episode 3
Around 10 minutes
Season 2 Episode 4
Around 13 minutes
I'm a Fool for You Info
Links
Omnia Thought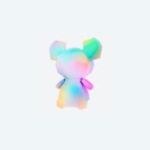 Omnia Thought is an indie Hong Kong BL studio that made I'm a Fool for You (2021). It also specializes in photography and portraits. The portfolio of their works can be found in their social media channels.